Get rid of stains instantly, wherever you are, with OxiClean On the Go Stain Remover Pen! This is a sponsored post; regardless, all opinions expressed are my own.
With a husband in construction and a teenage stepson, dirty and stained clothes is something I deal with on a regular basis. For the longest time, I'd spend countless hours trying to get stains out of their clothing. It wasn't until I started using an OxiClean detergent that laundry became much less of a chore. So when I saw that OxiClean also made an on the go stain remover pen, things got even easier!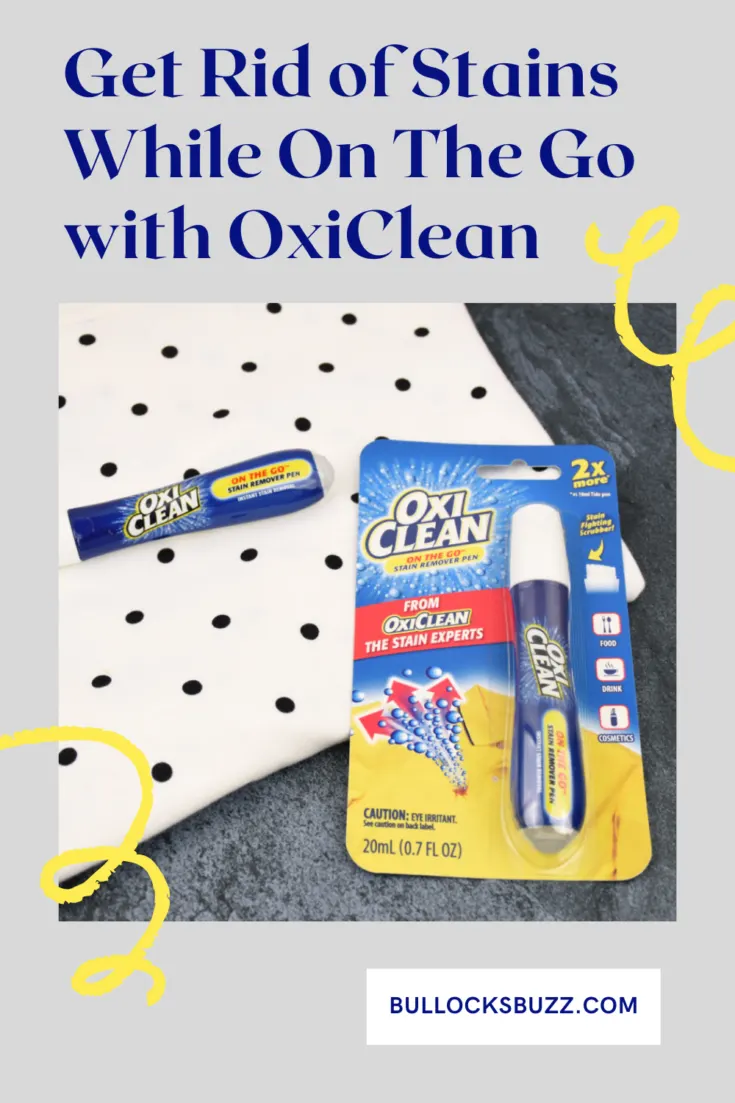 Nothing is worse than going out to eat with family or friends, only to notice you've somehow dropped or dribbled food or drink on your clothes. With the OxiClean On the Go Stain Remover Pen, stains don't stand a chance!
OxiClean On the Go Stain Remover
These handy little pens are truly magic. They take care of all types of stains in mere minutes. And they are easy-to-use. Plus, they don't leave any kind of greasy or oily residue.
OxiClean's formula is also safe to use on most fabrics. It contains no bleach, instead using the power of oxygen to fight even the toughest stains. Of course, you should always test an inconspicuous area first.
And I love that these pens are so small and convenient. You can easily carry one with you in purses, backpacks, bags, glove compartments, or anywhere else you may need to stash one.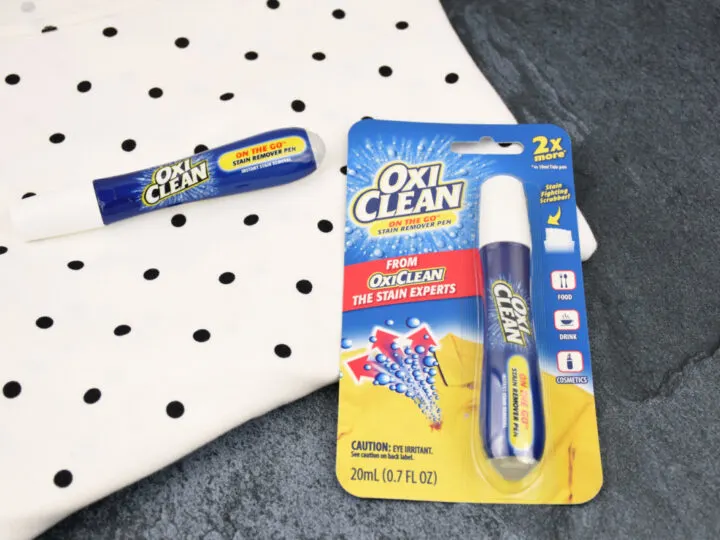 What Kind of Stains will OxiClean Pen Work On?
The Stain Remover Pen works on all kinds of stains including:
food such as spaghetti
drink
makeup including lipstick,
chocolate
and more!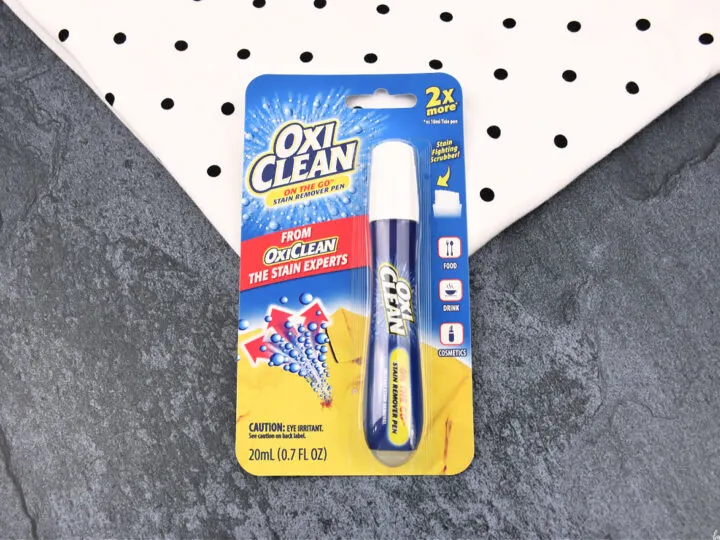 How to Use OxiClean On the Go Stain Remover Pens
Simply remove any excess residue from the stain and place a napkin or paper towel behind the garment.
Then squeeze the pen on the stain and use the little "stain fighting scrubber tip" like an eraser to remove the stain.
And that's it! Stains are history!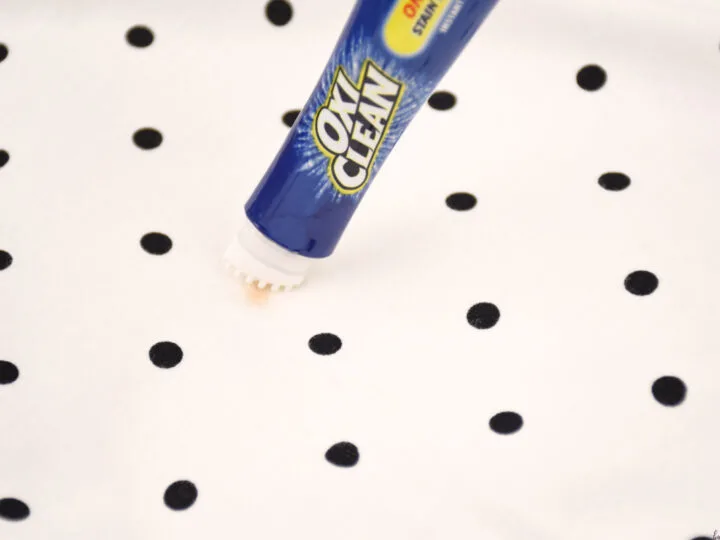 That little scrubber is one of my favorite parts! It makes 'erasing' the stain a breeze. It's made of a soft, flexible plastic or rubber so it won't damage the fabric, and it works really well.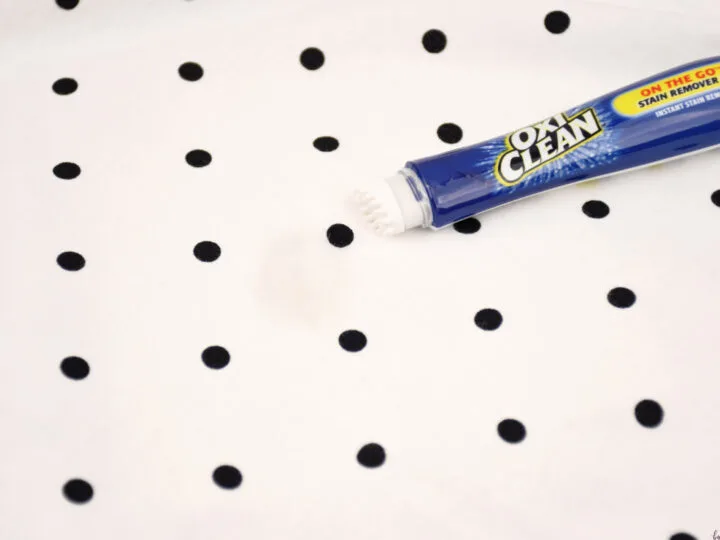 As you can see, the chocolate stain on my shirt was "erased" almost instantly. Once the remaining liquid dried, you couldn't even tell there was ever a stain there.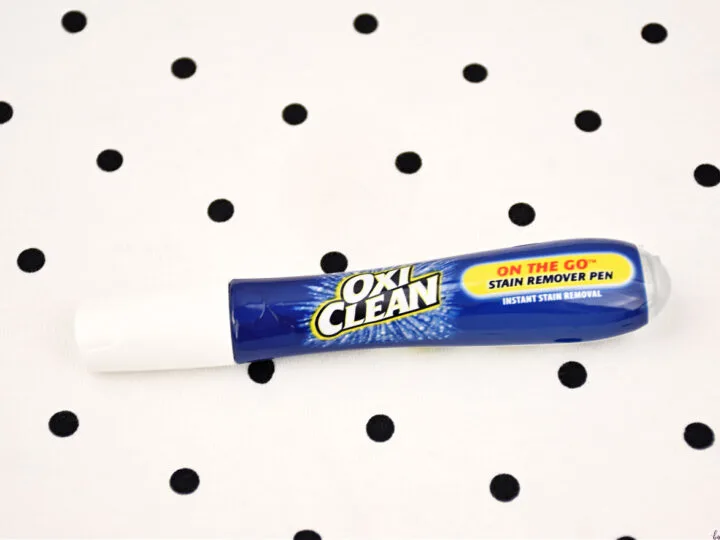 Where To Find The OxiClean Pens
You can learn more about the OxiClean On The Go Stain Remover Pen at www.oxycleanpen.com. If you're looking to get one for yourself, simply use their store locator on the site. The pens come in 1, 3 and 6 packs.
I carry a OxiClean Stain Pen in my purse every day so I always have one with me. I also keep one in each of our cars. It helps me keep our clothes clean while on the go so there's no more embarrassing spots or stains. Try one today!