Four Considerations for Your Next Family Car

Buying a family car is a major decision and investment. It's one that involves a lot of considerations including financial, safety, and dependability. Today there are literally hundreds of makes and models from which to choose. So many so that it can actually be a bit intimidating. Below is some helpful information on what to consider before buying your next family car.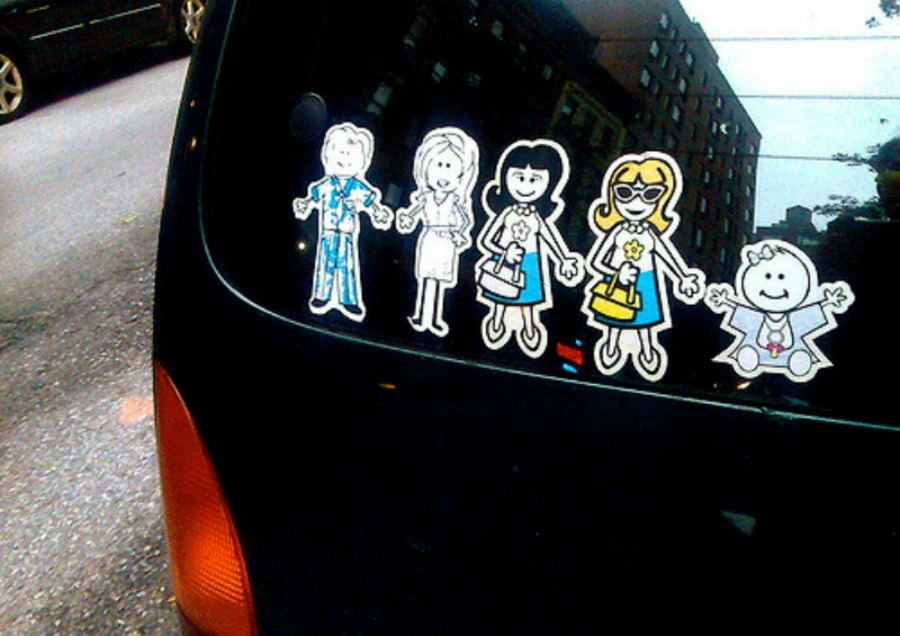 Image via Flickr
Overall safety rating and safety features
When it comes to buying a family car, safety is the number one concern. As you consider different vehicles, find out both the safety ratings and the available safety features. While most manufacturers and dealerships will advertise their vehicles' safety ratings, do your own research as well. Check with reputable websites like the National Highway Traffic Safety Administration's Safercar.gov website. This is where you will find the results of the crash tests the NHTSA conducts on new vehicles each year. Look at cars that get a 5 out of 5 rating.
Safety ratings are based on a variety of factors, including a vehicle's safety features. Consider vehicles that offers features such as:
Child safety locks & windows
Anti-lock brakes
Multiple airbags with deactivation control
Head restraints
Head injury protection
Rear parking sensors and mounted cameras
Most vehicles can also be equipped with a wide variety of electronic driving aids that foster safety, such as lane departure warning, forward-collision warning, blind spot warning, Electronic stability control, traction control, all-wheel drive and adaptive cruise control. These features are worth investing in.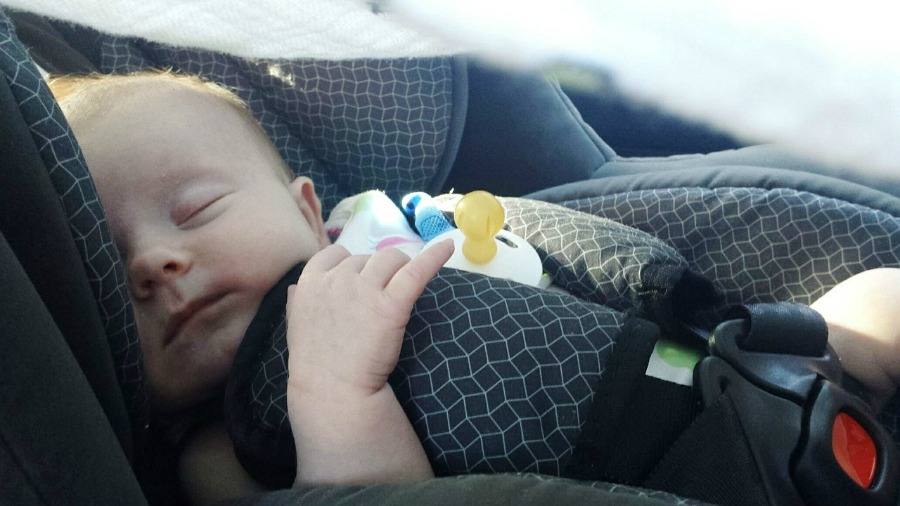 Overall Budget and Total Costs
Another important consideration when buying a family car is your overall budget and total costs. Think about your family's budget and what you can afford to spend on purchasing a new or used vehicle. Make sure you include new car taxes and fees, as well as tag and title costs. And check your credit score if you are planning on financing.
Another factor that needs to be considered when it comes to buying a family car is the long term costs. Factors such as fuel-efficiency and maintenance costs can add up over time. And don't forget to add in the cost of car insurance.
Once again, by doing a little research beforehand, not only will you know exactly what you can spend before you walk into the dealership, you'll also have a better chance at negotiating a fair, or even lower, price.
Overall Size and Storage Room
If you are looking to buy a family car, that means you will need something with space. How big is your brood? How old are they? Do you need room for multiple car seats or extra leg and shoulder room for teens?
And it's not just seating that you will need to think about either. Most families need cargo space for strollers, groceries, sports equipment, luggage and more. And keep in mind that your family will grow. Not only will young children age and grow, but you might also add to your family in the future with a new baby or even a pet. Your best bet is to look for a vehicle that offers a flexible interior and that can accommodate several different cargo and passenger and situations.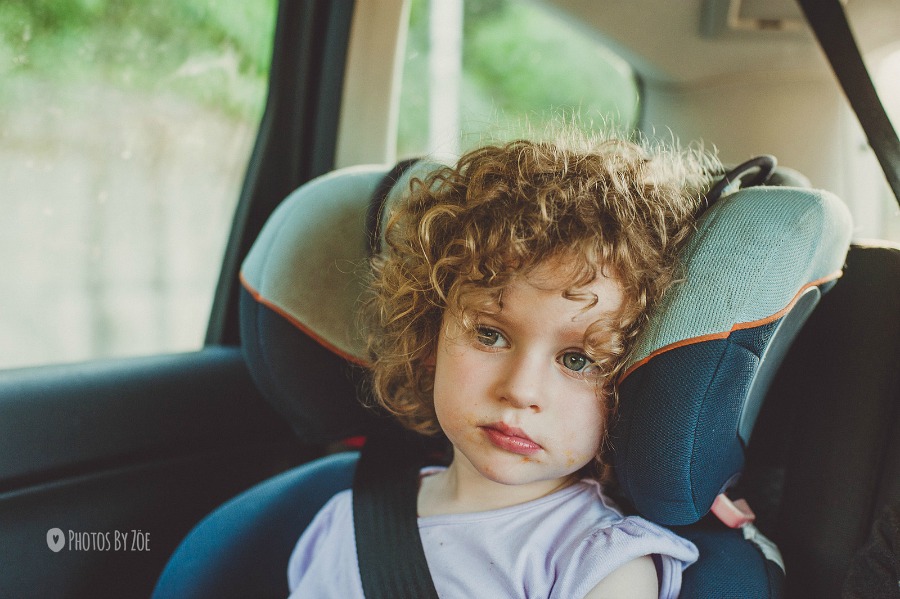 Family Friendly Features
Many families spend a lot of time in their cars. Therefore it only makes sense to consider the type of family-friendly features offered. Lucky for us modern car manufacturers consider this in the development of their cars and include many family-friendly features and accessory packages.
Keep the kids comfortable and happy with fold out trays, rear climate control, and flexible seating. Cup holders, trash cans and seat covers that are easy to remove and clean can help keep the car clean.
Consider looking into any technology and entertainment packages that are offered. These often include technology to help parents keep their eyes on their children while driving safely, as well as multiple entertainment zones to help keep everyone happy at the same time. DVD players, CD changers, and satellite radios also all play a part in family happiness and comfort.
You Know What You Want, So Now What
Now that you know what to look for in a new family car, it's time to start looking for a car you want. Once again, doing some research online before heading to the dealership is the best way to choose wisely and ensure you get the best deal on the car you want.
The last time my husband and I bought a family car, we used Cars.com. This user-friendly website is packed full of information to help you find your next vehicle. With a few simple steps, you can research both new and used cars, find extensive expert reviews and consumer-owner reviews, and look up safety and recall information.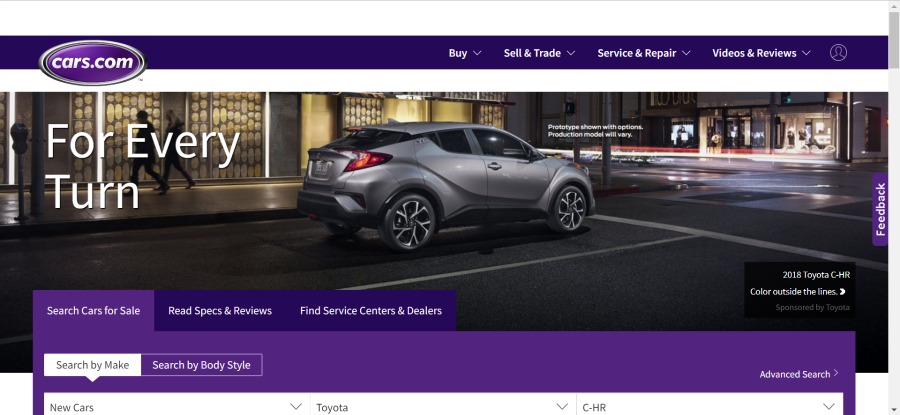 You can also find dealerships, read dealership reviews, and explore a huge selection of cars for sale both through owners and dealerships. Cars.com even provides the tools you need to find the value of your potential trade in, estimate used car values and estimate your payments. It's a great place to find the tools you need to make an informed purchasing decision.
Finding a family car doesn't have to be a time-consuming and intimidating process. By using the above tips and taking a little time to do some research, you're sure to find the car that fits your family perfectly.