2013 Holiday Gift Guide Suggestion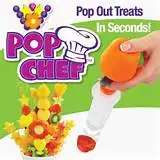 Do you love being creative in the kitchen, or giving homemade gifts? I am always amazed when I see beautiful edible gifts such as fruit flower arrangements or perfectly decorated cakes. But put me in the kitchen with fruit and a knife, and the only arrangement I can make is some square pieces of melon. Until, that is, I was offered the opportunity to try the Pop Chef!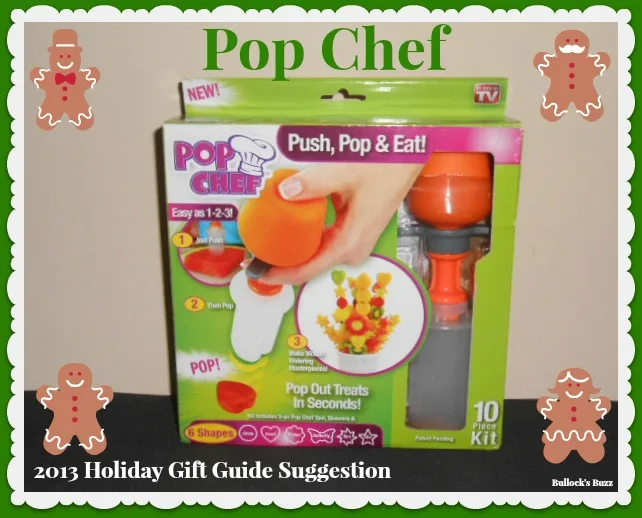 Pop Chef makes creating fantastic food displays and arrangements as easy as one, two, three! The kit comes with everything you need including the 3 piece Pop Chef Tool, skewers and 6 different shapes including a heart, star, circle, flower, butterfly and sun. A booklet of instructions and recipes is also included showing you how to make everything from Seaside Pop Chef Cookies to Buttercream Fondant, Pop Chef Cupcake Decorations to Fruit Lollipops.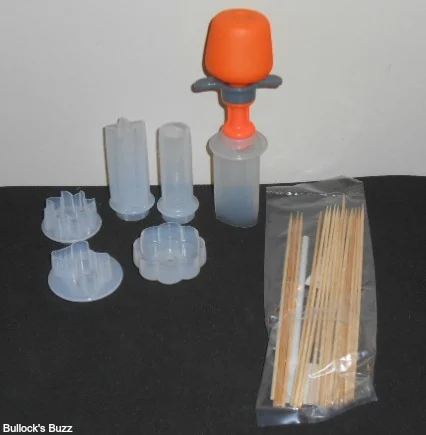 It is extremely easy and quick to use. Simply choose the cutter you want and attach it to the bulb – it locks on with a simple twist. Next, have the fruit (or whatever type food you choose to use) already sliced into pieces that are about 1″ thick. Then you just push the Pop Chef down into the slice, pull it out, and then squeeze the bulb to pop the cut piece of fruit out. Since it works using air pressure, some porous foods may not pop out as easily, but a Dislodging Tool is included in the kit to help you pop the food out if the air won't. Then you just add pieces to the skewers in the pattern you want, and that's it! It only takes seconds to cut out perfectly shaped foods, and clean up is easy, too.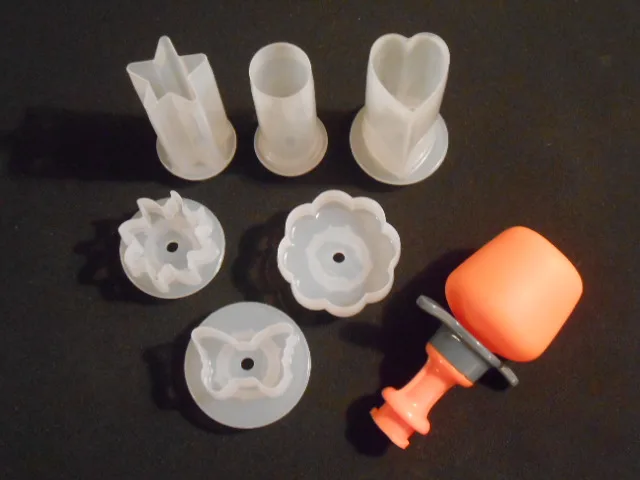 You can purchase the Pop Chef directly through the online site for only $10, as well as through Amazon, EBay and other online sites. I have also seen it at my local WalMart.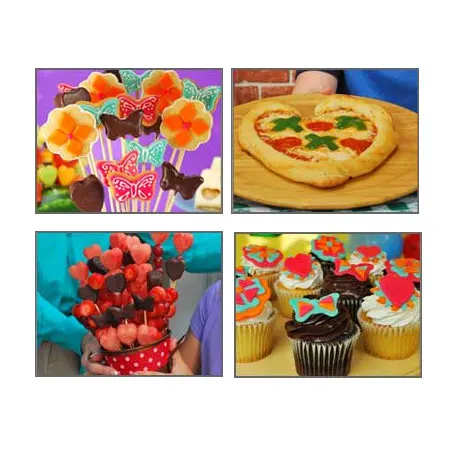 Not only would the Pop Chef make a great holiday gift, but it is perfect for making beautiful holiday treats, and can make eating healthy food fun for kids!