2013 Holiday Gift Guide Suggestion

You just can't go wrong with candles! They make great gifts for pretty much anyone on your list, and there are so many different types you are sure to find one for everyone. I recently had the opportunity to review two beautiful candles from one of my favorite shops Yankee Candle.
Yankee Candle is literally "America's Best Loved Candle". With hundreds of scents, colors and styles from which to choose, what is there not to like? Pick from thousands of candles in different style jars, or choose votive candles, taper candles, pillar candles or tea lights. Yankee Candle also makes several flameless fragrance options such as Wax Melts, scented plug-ins, room sprays and scented beads. Plus they have a wonderful selection of beautiful candle holders, trays and other accessories.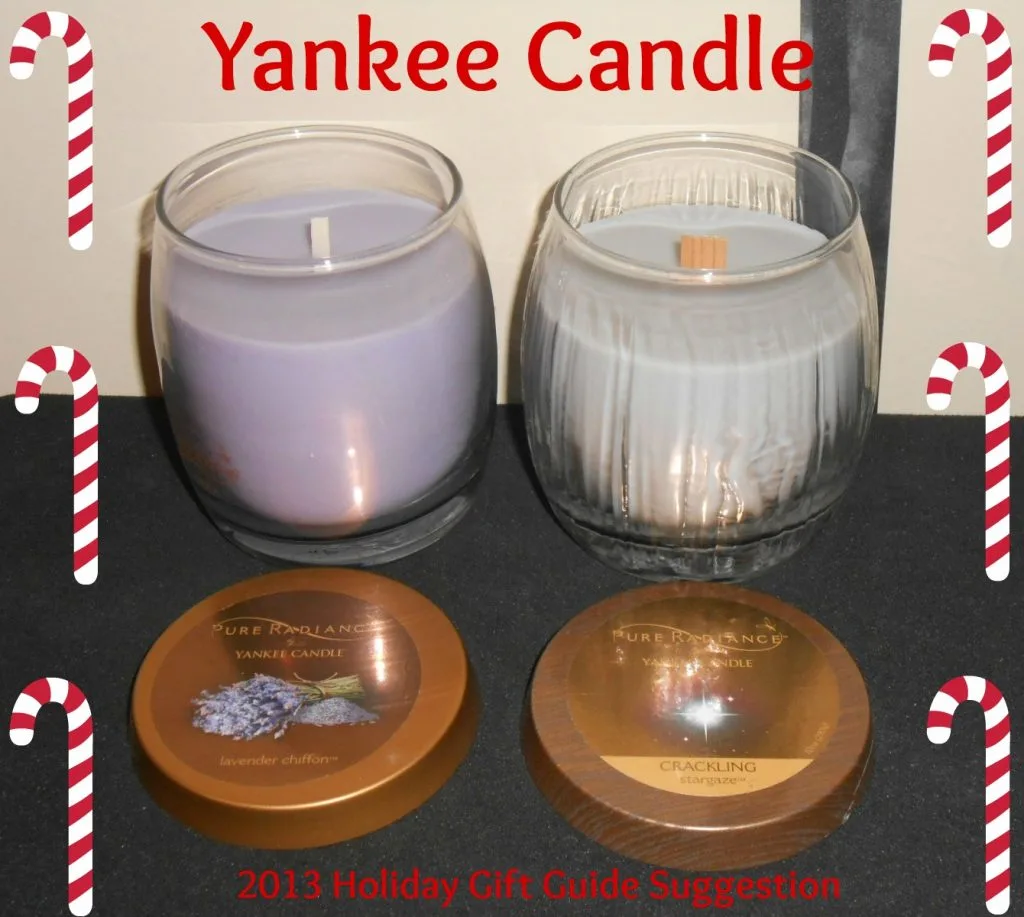 One of my favorite Yankee Candle collections is the Pure Radiance line which has a distinctive design and some amazing fragrances. These candles have a contemporary design made to complement any type home decor. They come in clear glass vases, and are made with a smooth wax blend that gives the candles a decorative, luxurious look. They are available in several sizes and tons of scents.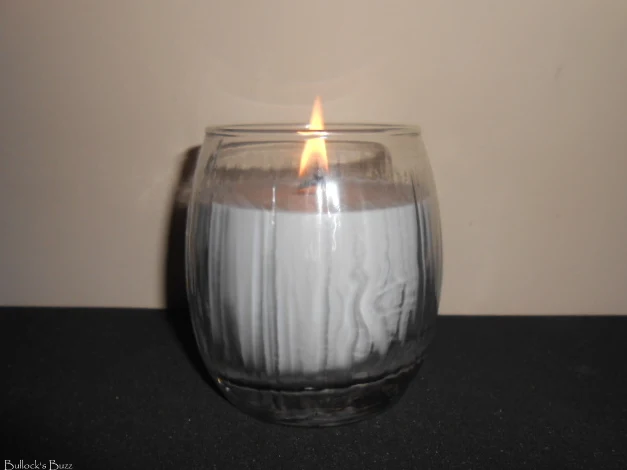 The first one I chose was the Pure Radiance Medium Crackling LumiWick Vase Candle in the Stargaze scent. This is a beautiful lavender colored candle inside an elegant-looking, wavy glass jar. The Stargaze scent is a warm combination of cedar, amber and musk. This wick is what's known as a LumiWick, but this one is made of natural wood and has an extra-wide flame that burns with a soft, radiant glow, and crackles just like a wood-burning fireplace. This candle will burn anywhere from 45 to 65 hours.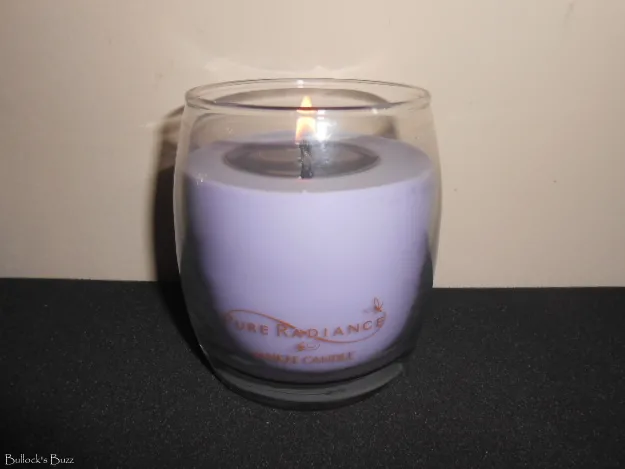 The second candle I choose was the Pure Radiance Medium Cotton Wick Vase Candle in Lavender Chiffon. Another beautiful, lavender colored candle, this one comes in a smooth glass jar vase and is very traditional looking. Lavender Chiffon has the silky-smooth, lush and relaxing scent of a bouquet of lavender. This candle also has the LumiWick, but this one is made of cotton and burns with a wide flame that gives off a warm, steady glow. This candle will burn anywhere from 45 to 60 hours.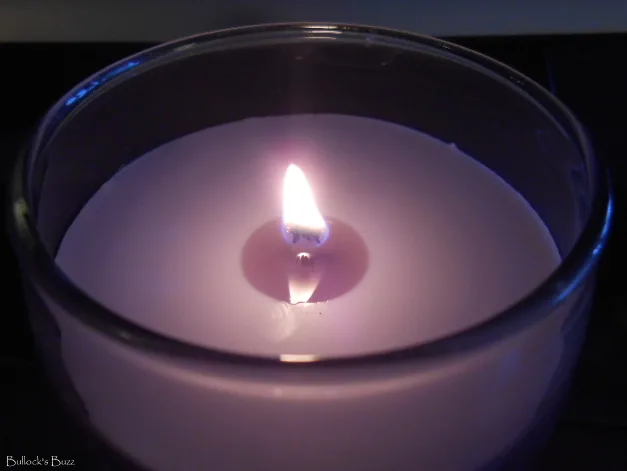 Both candles quickly fill your home with their wonderful scent, and look so pretty lit. They burn clean without any black smoke as long as you keep the wick trimmed within the recommended length. And when you are done burning the candle, they both come with a lid that fits firmly and looks pretty.
You can find each of these candles and many more at Yankee Candles both online and at a store near you. And with Christmas right around the corner, they are having some amazing sales where you can save big! These candles would make great gifts for the office gift exchange, for the babysitter, teacher, coworker and even as a hostess gift. Plus, they are prefect for filling your home with warmth and seasonal scents! So what are you waiting for? Happy Shopping!
Be sure to connect with Yankee Candles on both Facebook and Twitter to keep up with the latest additions, great deals, promotions and more!