Mother's Day is just a few short weeks away, and if you haven't found the perfect gift quite yet, PrayerBowls may just be it!
The power of prayer is amazing. I believe in it with all of my heart and soul. I pray for my friends, and I pray for my loved ones, and I even pray for those I do not know whose story I've heard or read.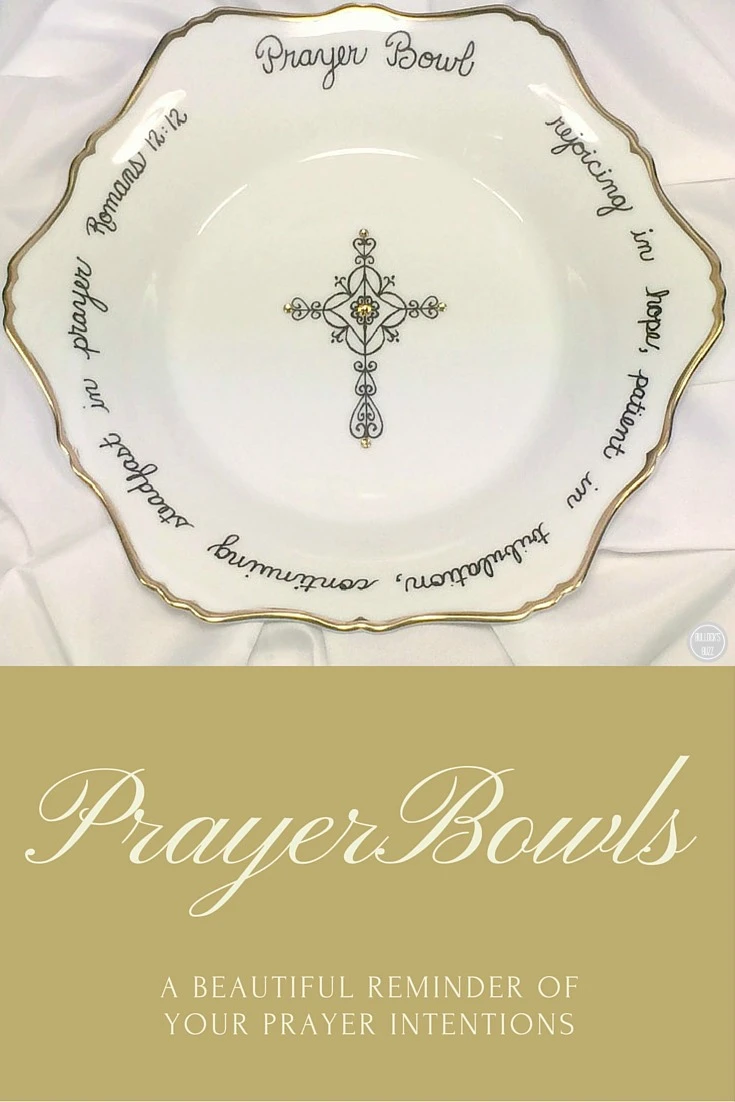 So many times, I'll hear about the needs or special requests of family or friends. Or I'll turn on the news to learn about another tragedy or see the requests for prayers on social media.
And every day I send those prayers and do my best to remember them again throughout the week.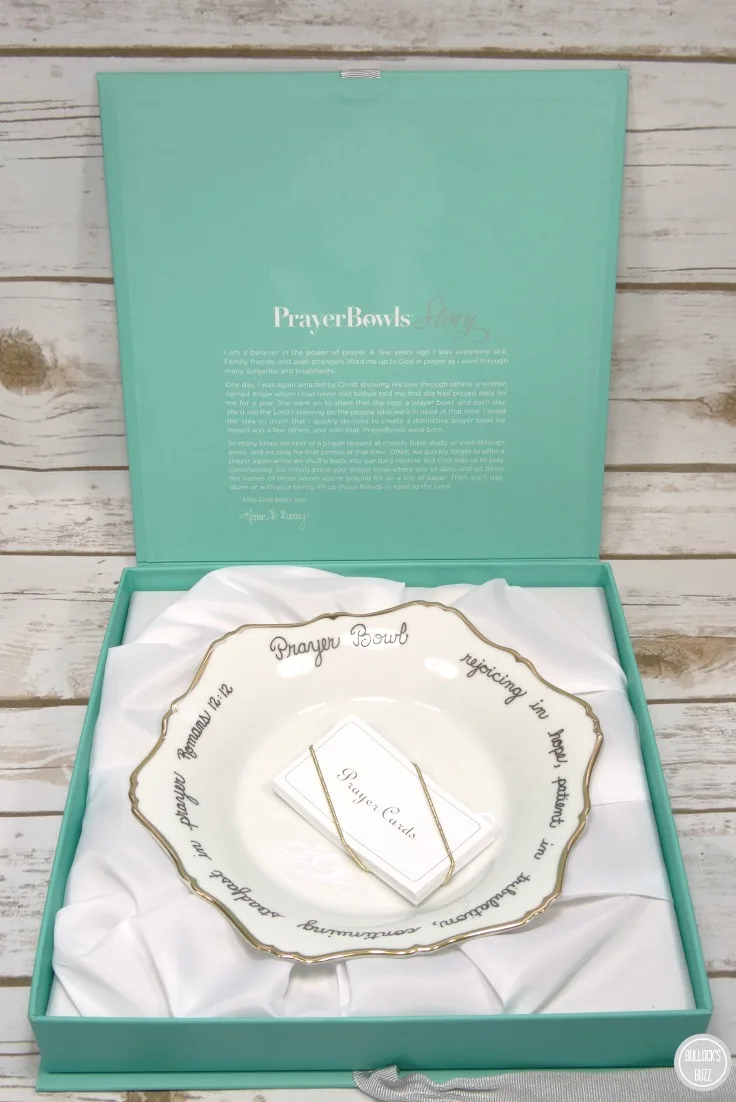 Yet even with the best of intentions my life gets busy, and there have been times that I've been forgetful in remembering to offer those prayers again. But God tells us to pray continuously. That's why I love the concept behind PrayerBowls.
Created by Karen and Tom Berry, these bowls provide a beautiful reminder to take a few moments and offer those prayers.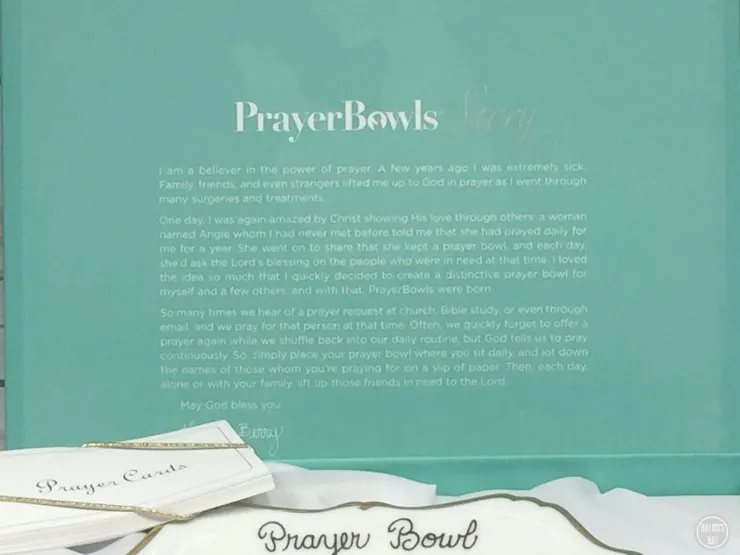 The Story Behind PrayerBowls
A few years ago, Karen found herself extremely sick. She also found herself the recipient of the prayers of family, friends, and even strangers.
One day, Angie, a lady whom she had never met, told her that she had been praying for her daily for a year. She would keep a prayer bowl on her table and each day she would ask the Lord's blessing on the people who were in need at that time.
Karen loved this idea so much she decided to create a distinctive prayer bowl for herself and a few others. And PrayerBowls was born.
What Is A Prayer Bowl Used For? How Do Prayer Bowels Work?
If you are not familiar with the concept behind a prayer bowl, it's simply a way to remind yourself of those you need to lift up in prayer.
Just place your prayer bowl where you sit daily, and jot down the names of those whom you're praying for on a slip of paper. Place those papers in the bowl.
Then, each day, either alone or with your family, go through the papers in the bowl and lift up those in need to the Lord.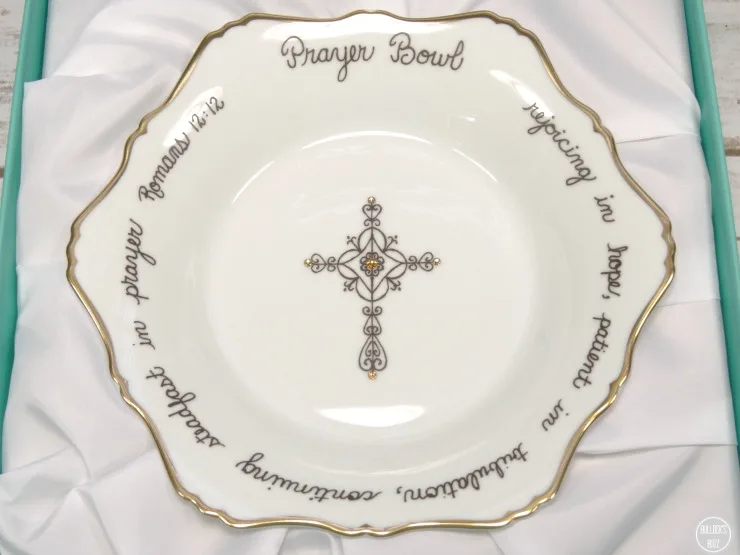 Available Designs
PrayerBowls are made of porcelain and are available in two beautiful designs, Angie or Celeste. Each one comes with a bundle of prayer cards, and is packaged in a pretty and sturdy case that ties securely shut with a ribbon.
Celeste PrayerBowl
When I first saw the Celeste Bowl, I knew it would make the perfect Mother's Day gift for my sister. A relatively recent convert to Christianity, her faith is exceedingly strong and inspiring.
The Celeste bowl features a beautiful, intricate gold cross right in the very center of the white porcelain plate.
Gold scallops decorate the edges of the plate, and five hand-applied Swarovski crystals emphasize the plates' elegance.
In a graceful scrip around the delicate edges of the plate is the following verse from Romans 12:12: "Rejoicing in hope, patient in tribulation, continuing steadfast in prayer".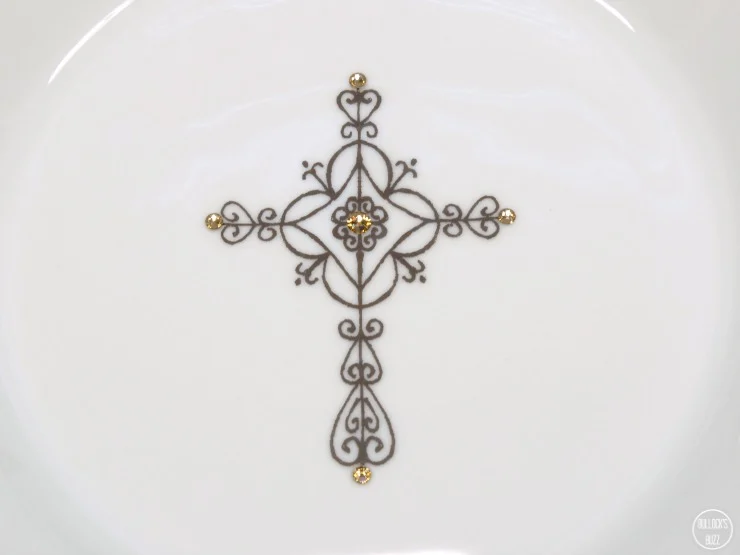 My sister is going to love this! In fact, I like it so much, that I plan on ordering one for myself as well.
Free PrayerBowl App
In addition to having a physical prayer bowl to help remind you, there is also the added bonus of a virtual prayer bowl available through the PrayerBowls app.
Since most of us are never too far from our cell phones, the PrayerBowls app makes our prayer lists easily accessible and available whenever and wherever we have a little time.
The app can also be set up to send you prayer reminders so you don't have to worry about forgetting. Plus, it also offers you the ability to create and join prayer groups.
It's the perfect app to have in today's busy world.
Currently, the app is only available for iPhone and iPad; hopefully they will be working on an Android version soon.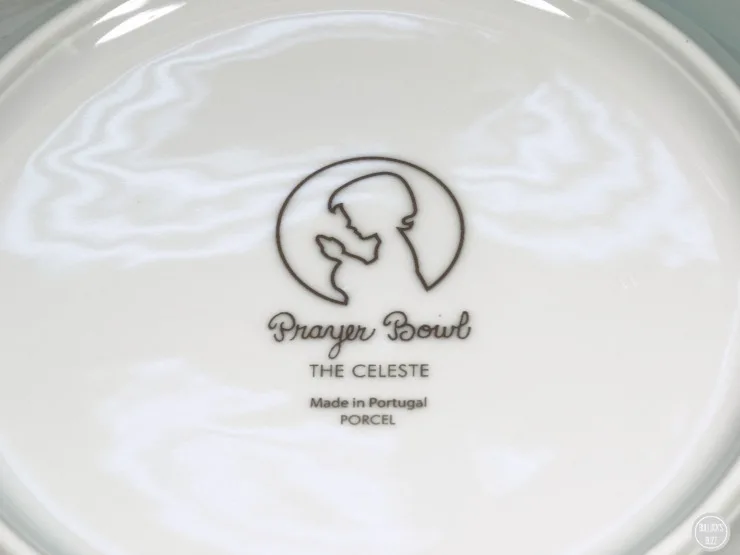 Helping Others
While one of the most powerful effects of prayer is helping others, when you buy one of the PrayerBowls, you are also helping those in need. That's because for each PrayerBowl is sold, $1 is donated to Mary Lee's House – a center for child protection and advocacy.
Where Can I Buy PrayerBowls?
PrayerBowls would make a beautiful gift for your friends, family, and even yourself. They can be ordered directly through the PrayerBowls website.
Prices depend on which bowl your order, but they are all so lovely!

Do you have a prayer bowl? Which of these PrayerBowls is your favorite?