Are you about to embark on a business trip? Whether it's for an important meeting, a client presentation, or some other professional purpose, traveling for business can be both exciting and stressful. Preparing properly is key to ensuring a successful trip and minimizing any potential difficulties along the way. To help you prepare effectively for your next business trip, here are five tips to keep in mind.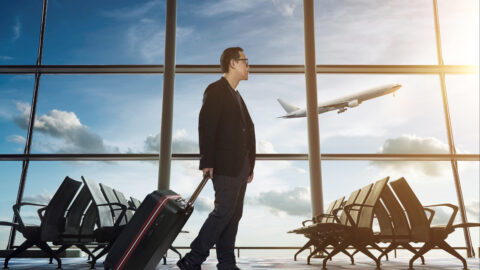 1. Know Your Itinerary
Be sure to know your business travel dates, times, and locations well in advance. This will help you determine what you need to pack and how much time you'll have for sightseeing or other activities. If your trip is last-minute, do your best to get as much information as possible to prepare.
If possible, try to get a sense of the local weather conditions so that appropriate clothing can be packed. Additionally, it is beneficial to research the customs and culture of the destination. This will help avoid any potential misunderstandings or awkward situations.
2. Pack Light
When packing for a business trip, it is important to pack light. This will save you time and hassle when going through security checkpoints and make it easier to move around your destination. To help you pack light, start by making a list of the items you'll need for the trip. Only bring what is necessary and leave anything extraneous at home. If possible, try to pack items that can serve multiple purposes. For example, a scarf can double as a blanket on a cold plane or train ride.
Another tip is to wear your heaviest clothing items on the plane or train during business travel so that they don't take up valuable space in your luggage. Finally, remember that you can always buy some items at your destination if necessary, so don't overpack.
3. Bring Important Documents
Be sure to bring any important documents with you on your trip. This includes your passport, visa (if required), driver's license, and insurance information. If you have any business-related documents, such as a presentation or contract, be sure to bring those as well.
It is also helpful to make copies of all important documents in case of loss or theft. Leave one copy at home with a trusted friend or family member, and bring another copy with you on your trip. This way, you'll always have access to the information you need.
If you're planning to attend any job fairs, research which companies will be in attendance and bring copies of your resume. Remember, while you may be able to discover some job openings online, keep in mind that 80% of employment opportunities are not advertised on the internet.
4. Make Sure You're Connected
In today's world, it's important to stay connected during business travel. This means having access to the internet and being able to make and receive phone calls.
Before you leave, check the roaming rates for your mobile phone so that you're not surprised by a large bill when you return home. If possible, it is also helpful to find out if there is Wi-Fi available at your destination. This will allow you to stay connected without incurring any additional costs.
If you're traveling internationally, it's also good to purchase a SIM card for your destination country. This will give you access to local phone numbers and data plans, which can be cheaper than your home country's phone and data.
5. Budget Wisely for Business Travel
While spending on business travel in the United States is more than $300 billion each year, it's important to remember that not all of this is covered by employers. This means that you'll need to budget wisely for your business trip. Be sure to factor in the cost of transportation, lodging, food, and any other incidentals. Additionally, remember to set aside money for sightseeing and souvenirs.
Did you know that almost half (48%) of event planners begin planning for their event six to twelve months in advance? This just goes to show how important planning can be. By following the tips in this article, you'll be able to plan and prepare for your upcoming business trip with ease.