Many people say that dessert is their favorite part of the meal. So why should we wait for the end of the meal to indulge in our favorite part? According to research, most countries eat desserts last because desserts are thought to be filled with empty calories. To get the proper amount of protein, most countries eat their main meal and protein first to give their bodies the fuel it needs for an active, healthy lifestyle.
The French feel that the acids found in most salad dressings don't taste good with the wine typically served with meals. They often opt to drink their wine with their protein and finish their meal with their salad.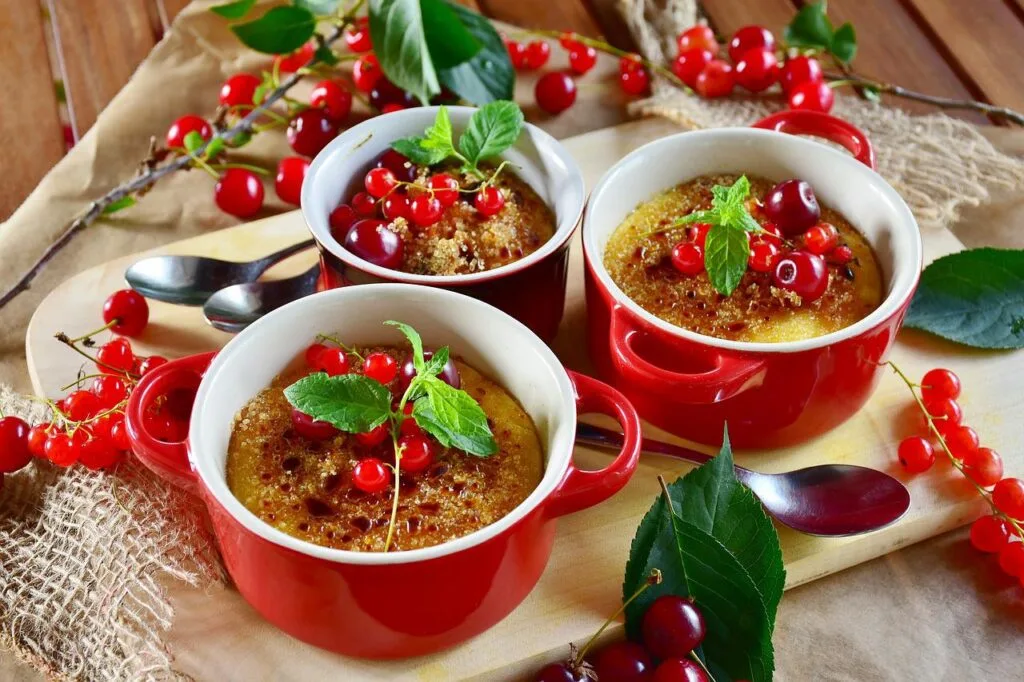 Reasons Why You Shouldn't Skip Dessert
Here are some reasons why dessert lovers should not give up their dessert:
Those craving sugar should go ahead and have dessert. Often, a couple of bites is all you need to reduce the cravings.
It can lower blood pressure. That's right, dark chocolate is known to reduce blood pressure.
Sweets make a great breakfast. Researchers at the Tel Aviv University's Wolfson Medical Centre found in a study that those that ate a 600-calorie breakfast that included a cake or cookie lost more weight than those that ate a 300-calorie breakfast without sweets.
Pick a Great Dessert Recipe
There is no need to skip dessert. Here are some great options for those that just can't give up their favorite part of the meal. After all, desserts don't need to be complicated or time-consuming especially with one of the following easy dessert recipes.
Try an easy dessert recipe to end a great meal:
Microwave Peanut Brittle: This is an easy, 15-minute recipe for easy peanut brittle.
Lemon Icebox Cake: This is a super easy recipe if premade graham cracker crust is used.
Cannoli Cupcakes: These are not only delicious but are gorgeous to look at being filled with rich cannoli filling.
Chocolate Dipped Oreos: It doesn't get much easier than taking ore cookies and dipping them in white or dark chocolate and sprinkling them with festive colored sugar or sprinkles.
These easy recipes are show stoppers and will make the end of your meal just as exciting as everything that came before it.
Where to Go for Easy Dessert Recipes
Dessert recipes are available in numerous places. You can go to Amazon, eBay, a local library, or a thrift store for easy dessert recipe books. There are dessert options, for just about any ethnicity. Everything from apple pie to strawberry crepes is just a couple of options that will highlight any ethnic meal being prepared.
There are also a plethora of websites like The Kitchen Community that have entire pages dedicated to dessert items and easy dessert recipes.
Whether you are watching your weight or short on time, these desserts are easy to make and are not labor-intensive. In most cases, these easy dessert recipes can be whipped up while the meal is cooking. Even better, get the whole family involved in cooking the meal, and task your kids with making dessert. Of course, with mom and dad monitoring their progress.