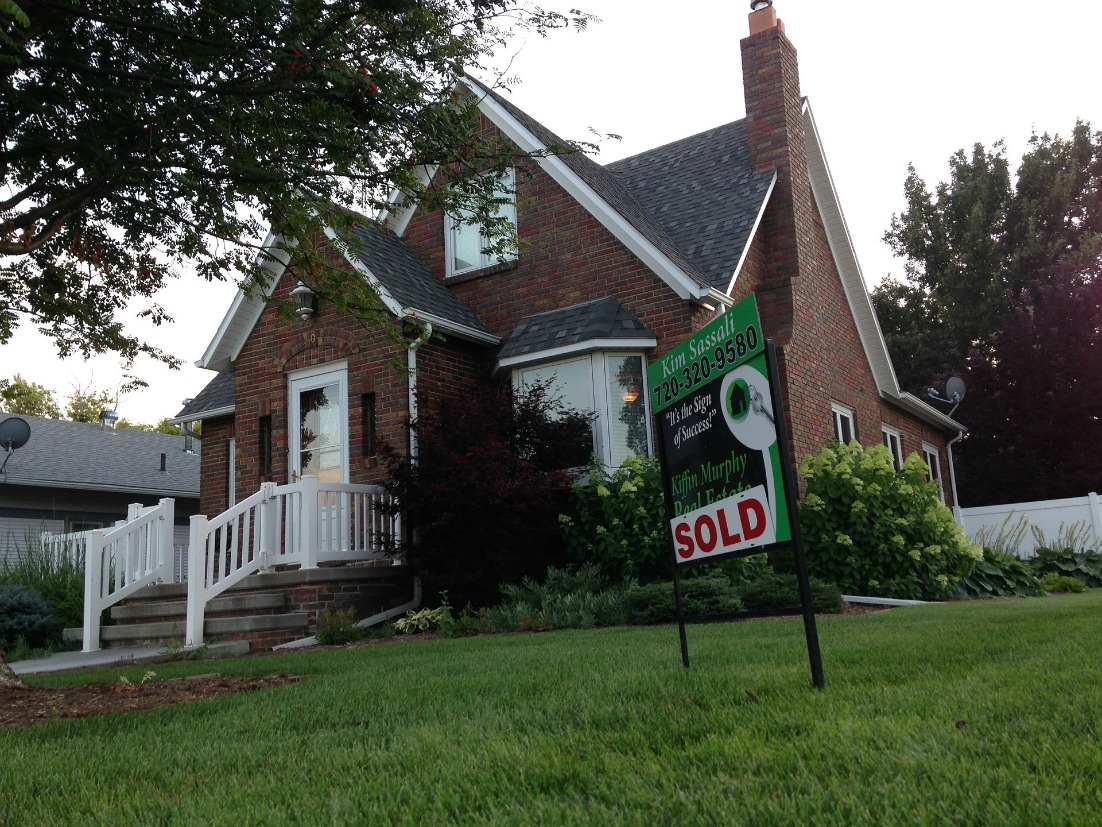 Photo Credit:
There comes a time in most homeowners lives where moving property is a must. This could be due to a new job, a new addition to the family or various other reasons. When this moment arrives, it's easy to concentrate on finding the perfect new home. However, it's equally important that you sell your current building in the best manner.
You are looking for two key features when it comes to your home sale. Firstly, you want it to sell fast. And secondly, you want it to sell for the best price. Follow this simple hacks, and you should tick both boxes in style.
What are you waiting for?
Add Curb Appeal
Before even entering the home, potential buyers will be subjected to the external areas. The quality of those exteriors will set the tone, and can have a telling impact on whether they decide to buy. Therefore, it's imperative that you ensure the vibe is a positive one.
Adding new gravel to the driveway and painting the outside of your home can give it a fresh new flavour. Combine this with a well maintained front lawn, and it should create a fantastic atmosphere for those property buyers.
And if the outside areas put them in a good mood, they will be far more likely to take a positive outlook on the internal areas too. If this doesn't help you get a quicker sale, I don't know what will. After all, they only have a short space of time to form their opinions. If they begin in the right manner, then they should end that way too.
Fix Faults
When looking at home, new buyers don't want to be faced with the prospect of huge repair work. Correcting those issues ahead of the sale should give you a far greater chance of selling quickly. After all, the buyers will then start to see it as a home rather than a project.
The most important aspect here is to make smart decisions. Pricing up the necessary jobs and working out whether they are worth your time and money is vital. At this stage, you need to think about the property as an investment. If the task makes financial sense, do it.
If it doesn't, leave it. That's why cosmetic work is usually fairly redundant. The new owner will come in and stamp their own flavor on the property anyway.
Get It Clean
The new owners will make changes once they've moved in. However, they still want to see that you've looked after the property. Quite frankly, the influence of good cleanliness could make all the difference.
Professional cleaning services will have your home sparkling like never before. Even if you tend to employ good cleanliness levels on a daily basis, this quick hack could increase your chances of a quick sale at the best price.
You can also use simple tricks like baking nice smelling cakes and bread to get the positive vibes flowing. If it helps the potential buyer believe this could be their future home, it has to be a worthwhile move.