October is Domestic Violence Awareness Month, and this month we all need to help. Did you know that domestic violence effects one in four women in her lifetime — that's more women than breast cancer, ovarian cancer and lung cancer combined!
This is a sponsored post on behalf of the Allstate Purple Purse Foundation and MomSelect. All opinions are my own.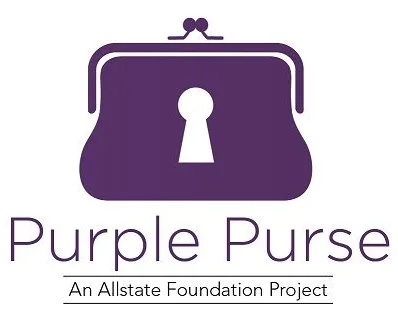 When you hear the words domestic violence, most people think only of physical abuse. Yet there are many other types of abuse including emotional and financial. In fact, financial abuse occurs in 98% of all cases of domestic violence, and it is one of the most powerful ways to keep a victim trapped. After all, how can you escape if you don't have the means?
I have been blessed to have come from a domestic violence free household as a child, and now as a married women. But not all women are as fortunate as I am. In fact, it happened to one of my best friends. Although the signs were there, she never admitted it, and though we offered to help, it took years before she finally escaped. For me it was hard to understand why she stayed. I learned later that for her, it was the lack of means, fear and embarrassment.
Even though two-thirds of Americans believe that domestic violence is a serious problem, talking about domestic violence can be extremely hard. Especially if you are a victim. That's why The Allstate Foundation decided to get involved by making it fashionable to talk about this difficult topic with its Purple Purse campaign.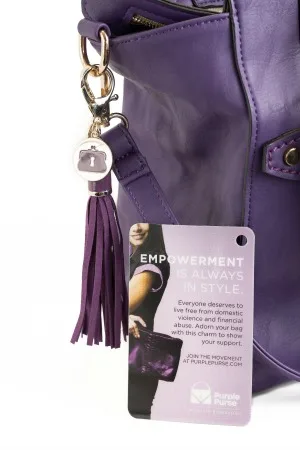 How The Purple Purse Campaign Works
The Allstate Foundation Purple Purse campaign aims to break the cycle of violence in our nation – one family at a time. The Purple Purse was created because a purse represents the center of a woman's financial domain and purple is the color used by domestic violence awareness campaigns. For the third year in a row, the Allstate foundation will be sending more than 1000 purple purses throughout the country, each one containing information about domestic violence awareness to be shared with colleagues, family members and friends. The hope is that these purses will spark the conversations about domestic violence that we all need to have. For every purse that is passed or shared through the month of October, The Allstate Foundation will donate $5 to YWCA for a total amount of $350,000 to support life-changing financial empowerment services to help domestic violence survivors build safer lives for themselves and their families, and to help them end the cycle of abuse once and for all. Check out the Purple Purse website or the Purple Purse Facebook page for more information on how you can help.
Purple Purse Charms
To turn any purse into a Purple Purse, The Allstate Foundation is also widely distributing Purple Purse charms so you can show your support and attach to your favorite bag year round. They are being distributed with inspiring survivor stories through Purple Purse Challenge participants and Allstate agency owners.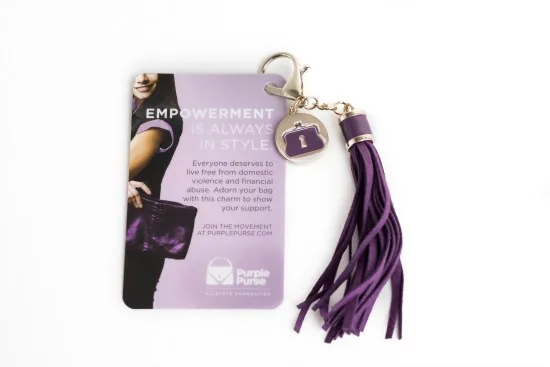 This October, lets all help domestic violence survivors by joining the Purple Purse Challenge. Go to PurplePurse.com between Sept. 2 and Oct. 3 to join the Challenge and help a nonprofit near you. There you will also find tips and tools to help you recognize domestic violence and financial abuse. We need to talk about it in order to end it.
If you or someone you know needs immediate help, call the National Domestic Violence Hotline at 1-800-799-SAFE (7233) or TTY 1-800-787-3224.
Do you know someone who has been affected by domestic violence?