Planning on buying a car at an auction? Read this article before you do.
Car auctions can be a great way to get an amazing deal when purchasing a vehicle. Despite multiple people bidding on the same vehicle simultaneously, there are many opportunities to find a real gem at a stellar price.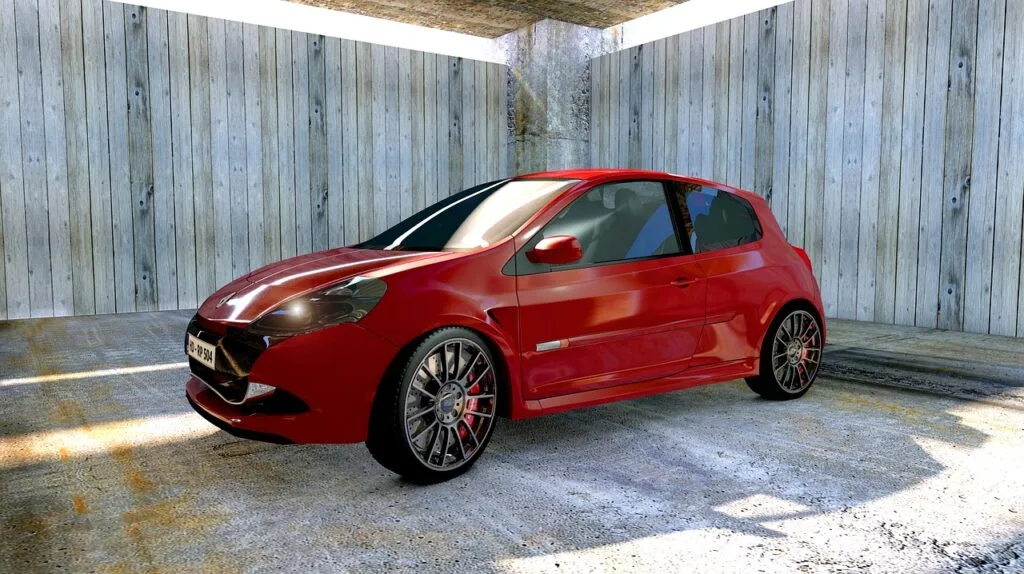 However, it may seem tricky to know where to start if you've never shopped for auto auction vehicles before. So before placing your first bid and buying a car at an auction, there are some key questions you should be asking to ensure you're getting the best deal possible on a worthwhile automobile.
This article will ask and answer five key questions you should be asking yourself before buying a car at auction, along with briefly reviewing some of the best car auctions available in America today.
What Do I Need This Vehicle For?
One of the most important things to ask yourself before buying a car at an auction is what you will actually need the vehicle for. Are you looking for a reliable used car to utilize as a daily driver? An extra vehicle for hauling and towing? A salvage vehicle that you can rebuild and potentially resell?
Before placing your bid, determining what you need the vehicle for will ultimately save you a lot of time and headaches in the long run. That way, you can narrow your search to a handful of practical options rather than sifting through every listing available at a car auction.
What Is This Car Worth?
Another important question for you to answer is what the vehicle you're looking to buy is actually worth. When buying a car at an auction, or anywhere else, there's nothing worse than finding out that you overpaid for an automobile that's worth far less. Be sure to keep blue book values in mind when buying, and try to inspect the prospective vehicle to ensure you're getting a good deal.
What Should I Look Out For?
Whenever you are considering buying a car at an auction, there are several things that you should look out for while browsing the available inventory before placing a bid. First, remember that sellers will often clean up a vehicle before putting it up at auction, so while it may look aesthetically pleasing, it may not function how it's supposed to, therefore, it's important to see the vehicle in person and obtain a vehicle history report.
On top of this, some outlets utilize auctions to offload vehicles they otherwise couldn't sell, so you run a greater risk of getting a lemon. Ideally, you want to have a professional come with you to help guide you or have an inspection readily arranged.
How Much Can I Spend?
Before spending any money, which extends beyond just the car-buying experience, it's important to establish a budget for yourself — and stick to it — to ensure you don't overspend.
When it comes to auto auctions, in particular, it's important to keep a level head and not get caught up in the bidding process and potentially end up in a bidding war. Unfortunately, this is where people often blow past their budget, spending more than they wanted for the sake of winning, and ultimately end up with a bad experience in the end.
What Kind of Fees Can I Expect To Pay?
It's important to remember that when you're buying a car at an auction, you're not just paying the price of your bid. On top of any applicable taxes, you will also need to pay for auction and documentation fees.
You may also want to get an inspection, which is another expense. Furthermore, depending on the auto auction you choose and where the vehicle is located, you may need to arrange and pay to have it shipped to you.
The Best Auto Auctions in America
Shopping at auto auctions may be tricky at times, but when you choose to use the best auto auctions in America, you can rest easy knowing that you're working with professionals. Below are some of the highest-rated auto auctions available in the United States today.
SCA Auto Auction
SCA is one of the leading online auto auctions in America, with over 170 auction yard locations, an inventory of over 300,000 vehicles, and over 160 auctions held weekly. You can either bid in real-time during one of their live online car auctions, place a preliminary bid reserve or enjoy the convenience of their "Buy It Now" option which allows you to proceed with buying a car at an auction.
Capital Auto Auction
Capital Auto Auction is a proud American institution serving Washington, D.C., and surrounding areas. They feature an array of live and online auto auctions, so you can choose how to shop, bid, and buy. In addition, their inventories are held at four main locations around the Washington, D.C. area, and they can readily arrange to ship across the country.
Copart Auto Auction
For over 40 years, Copart has been one of the leaders in the auto auction industry. They currently operate over 200 locations scattered across 11 countries, with over 175,000 vehicles auctioned off daily. So whether you're attending a live or online auto auction, you're bound to find an automotive option you're satisfied with.
Finding the Right Car at Auto Auctions
While finding the right vehicle to buy at car auctions can be complicated at times, it's not impossible. With a bit of guidance and knowledge behind you, you'll be able to bid at auctions with confidence to secure yourself an amazing deal.
After answering the questions about buying a car at an auction outlined above for yourself, you should be ready to start browsing and begin bidding. Just remember to set a clear budget for yourself, stick to it, stay calm, and don't overbid; you'll be winning the automobile you want in little time at all.