Looking for a way to keep your German Shepherd on your property? Take a look at these top 5 reasons to consider an invisible fence for your German Shepherd or other dog.
German Shepherd dogs are exactly the right amount of playful while still retaining an edge as a family guard dog. Part endlessly furry pet and part family member, these lovably large dogs come with similar needs as any large breed. This means lots of walkies, playing time with the pet parents, and a safe space in the yard where they can play freely.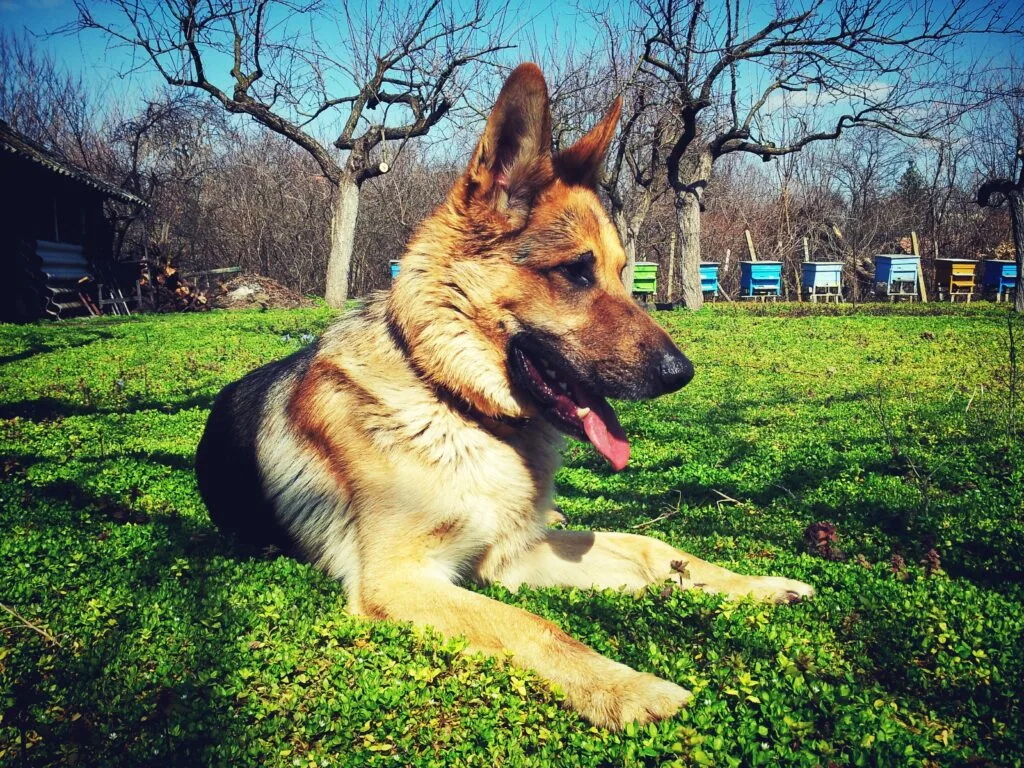 While garden fences might be unsightly, an invisible fence represents the solution. These state-of-the-art fences send signals traveling around a wire that outlines your property.
5 Reasons Why You Need an Invisible Dog Fence
Here are the best reasons why you need an invisible dog fence for your favorite furry face.
1. Invisible Fences Work Well for German Shepherds
Once of the best reasons to consider an invisible fence is that it actually works well, especially for German Shepherds. Many people ask if invisible fences work for German Shepherds and the answer is yes, they do. An invisible fence runs a wire from your home all around your property limits – or in areas where the pet is not allowed. The invisible fence emits a frequency that the pet finds unsettling, and your German Shepherd will therefore stay within your property boundaries.
The key thing to remember with an invisible dog fence is that it will work with dogs of all sizes. Since the signal is audible, not necessarily physical, it has an equal chance of deterring all animals that can hear on the same spectrum.
2. They Are Convenient
Another great reason to consider an invisible fence is for your own convenience. Your animals can move around the space freely, without you having to open gates. There is no maintenance in terms of broken slats or untreated wood. In the long run, an invisible fence can turn out to be cheaper than the price and maintenance costs of a wooden one.
3. They are Not Cruel
You can run barbed wire around the top of your fence to stop your dog from escaping. You can use an electric fence, or a tether in your garden. An invisible fence does not cause your GSD any pain when it approaches the yard boundary. Instead, it will emit a vibration and a high-pitched frequency.
4. Invisible Fences Help Train GSDs
With a little training, your dog can learn how the fence works and what the consequences are of stepping outside the barrier. Since these dogs are known for their keen intelligence and protective urges, that invisible fence can help with your training them to be guard dogs. It keeps them visible on your property too, enhancing personal security all around.
5. German Shepherds can CLIMB
Last on our list of reasons to consider an invisible fence for your German Shepherd is because your dog isn't just known for being smart, he is also known for being incredibly good at climbing chain link fences. And let's not forget that GSDs can jump as high as ten feet in the air! As any GSD parent knows, normal fencing just can't hold them.
However, your dog's mountaineering skills are no match for a great-quality invisible fence. Even the best doggy athlete will be stumped.
In Conclusion
Opting for an invisible fence is a wise choice for German Shepherd owners seeking a balance between a playful companion and a vigilant family guardian. These state-of-the-art fences provide numerous benefits, making them an ideal solution for GSDs. The versatility of these fences makes them suitable for dogs of all sizes, leveraging auditory signals for equal deterrence.
Unlike traditional fences, there is minimal maintenance required, potentially resulting in cost savings over time. Most importantly, the humane nature of invisible fences distinguishes them from alternatives like barbed wire or electric fences, ensuring that German Shepherds are deterred without causing them any pain.