This is a Sponsored post written by me on behalf of Modern Mom Insider for Hellmann's. All opinions expressed are 100% mine.
The Fourth of July is just days away, and this year, with a little help from Hellmann's Real Mayonnaise, you will have the juiciest burgers ever!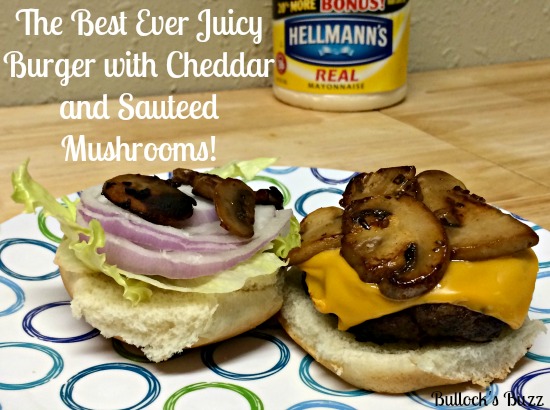 If you are sick of dried out burgers, then you will be happy to know that one simple ingredient will help you make the juiciest burgers around! This summer, Hellmann's (also known as Best Foods) is staging a #Burgervention to put an end to dry burgers across America. By simply mixing 1/2 cup of Hellmann's Real Mayonnaise directly into 2 pounds of ground beef when preparing your burgers, you will have a mouth-watering, juicy burger your family will beg you to fix again! The mayonnaise locks in the moisture as your burgers cook on the grill, practically guaranteeing a delicious juicy burger every time. And since Hellmann's is committed to cage free eggs, quality oils and vinegar, you know you'll be using the best ingredients in your burger!
Check out Hellmann's recipe for the Best Ever Juicy Burger, then check out my family's favorite twist on it below!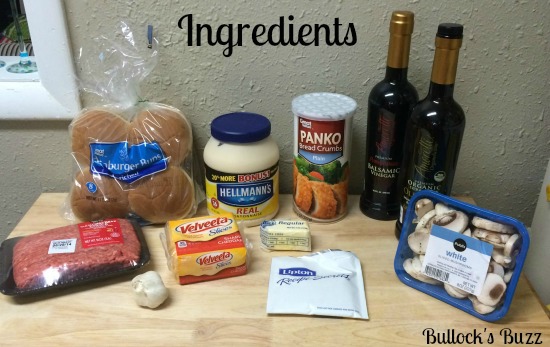 The Best Ever Juicy Burger with Cheddar Cheese and Sautéed Mushrooms!
This delicious adaptation on Hellmann's Best Ever Juicy Burger recipe calls for just two extra must-have burger ingredients: cheddar cheese and sautéed mushrooms! Be sure to time your recipe correctly as the mushrooms will take around 20 minutes!
Ingredients
For The Burgers
2 pounds ground beef
1/2 cup Hellmann's Real Mayonnaise
1/2 cup breadcrumbs (we used Panko and loved it!)
1 package Lipton Onion Soup mix
Cheddar Cheese Slices
For The Sautéed Mushrooms
1 lb. Sliced Mushrooms
2 tablespoons butter
1/2 tablespoon olive oil
1/2 tablespoon balsamic vinegar
1 garlic clove, minced
1/8 teaspoon oregano
Instructions
For the Burgers
In a large bowl, mix together the mayonnaise, breadcrumbs and onion soup mix. Then add the ground beef, mix well and shape into patties.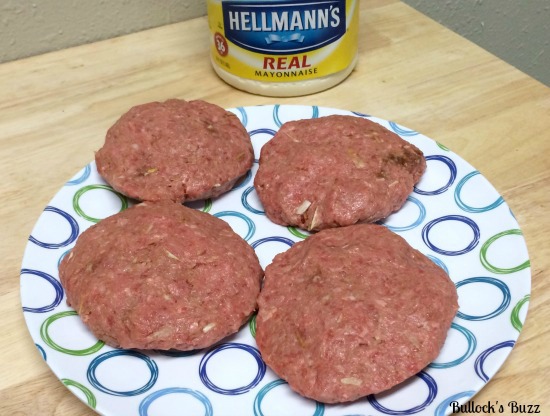 Place the patties on the grill or under the broiler, and let cook.

Instructions For the Sauteed Mushrooms
While the burgers are cooking, in a large skillet over medium heat, melt the butter and olive oil. Then stir in the garlic, balsamic vinegar, oregano and mushrooms, and saute until done (about 20 minutes or until tender).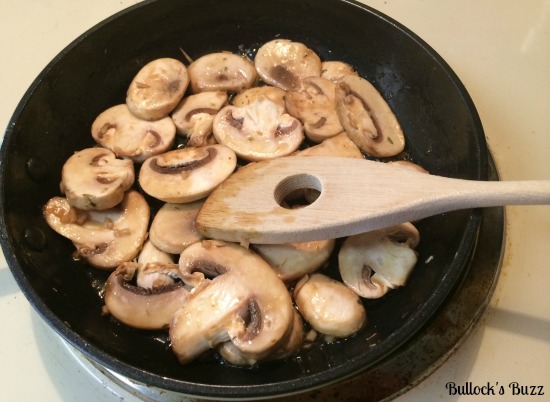 About 1 minute before the burgers are done, add a slice of cheddar cheese. Once the burgers are completely cooked, top with the sautéed mushrooms, then add lettuce, onion, and mayonnaise.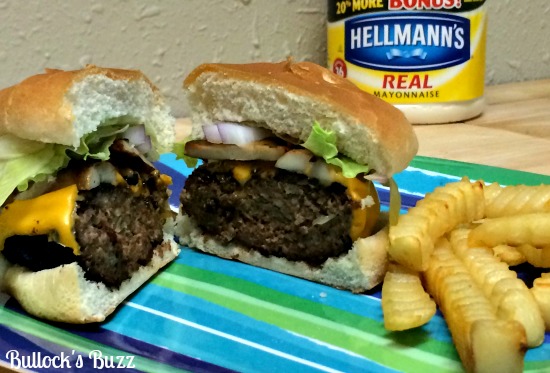 For more delicious recipe ideas and handy tips visit www.hellmanns.com [www.bestfoods.com] or tweet @Hellmanns [@BestFoods] using hashtag #Burgervention.
Are you planning on trying this recipe for your Fourth of July celebration? What are your favorite burger toppings?