Just in time for Halloween, Reed's introduces their newest concoction made from the perfect combination of spells and natural ingredients! Lovers of a certain little boy wizard will remember the magical brew for under-aged wizards served at the Flying Cauldron in Hogsbreath England. Now Reed's has brought this delight to humans and non-wizards of all ages with their delicious new Butterscotch Beer! Luckily, I was given the opportunity to sample this, and several other, Reed's brews and I just had to share them with you!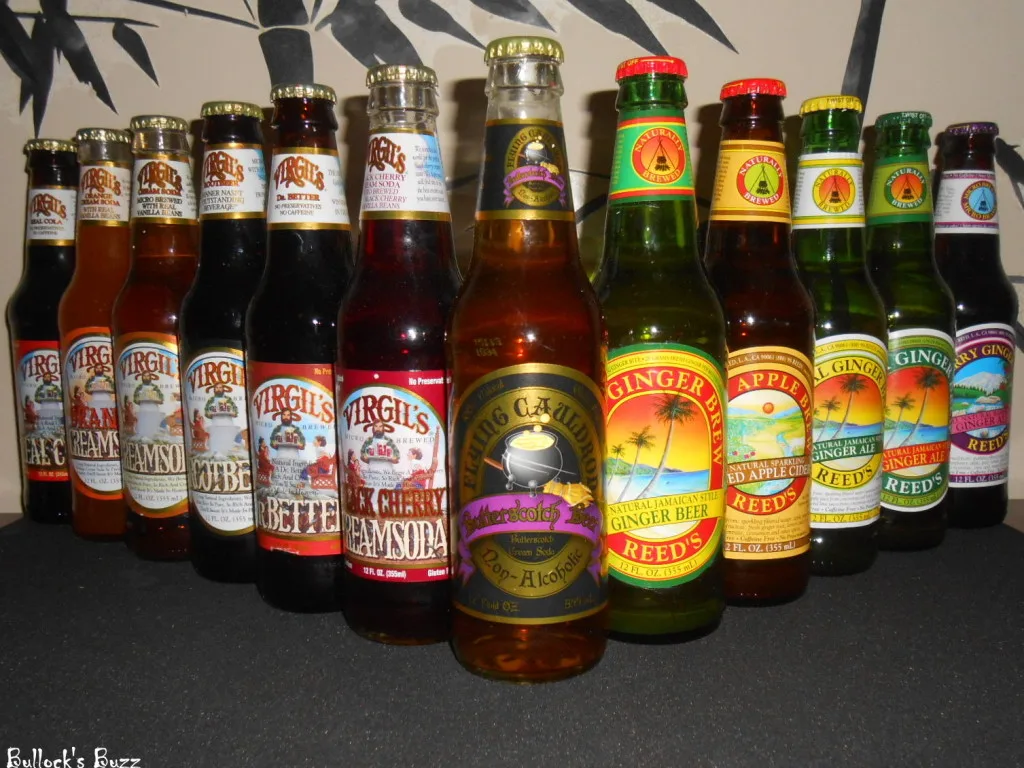 REED'S PRODUCTS
Reed's is the only commercial soda that actually brews their own drinks in a brewery using high quality, natural ingredients. In fact, Reed's produced the first commercially brewed sodas in the world, and it is now the top-selling soda in the natural foods industry. Their products include several different lines including Ginger Brew, Virgil's Root Beer, the Flying Cauldron Butterscotch Beer and several others. Reed's generously sent several flavors from both the Ginger Brew and Virgil's lines, and were you to ask me to pick my favorite, it would be pretty hard!
FLYING CAULDRON BUTTERSCOTCH BEER
Made using the perfect combination of magic spells and natural ingredients, this concoction is a non-alcoholic beverage of choice for wizards and non-wizards alike. Sweetened with stevia, flavored with Made with natural vanilla and caramel, Flying Cauldron Butterscotch Beer is free of preservatives, caffeine, gluten & GMO's.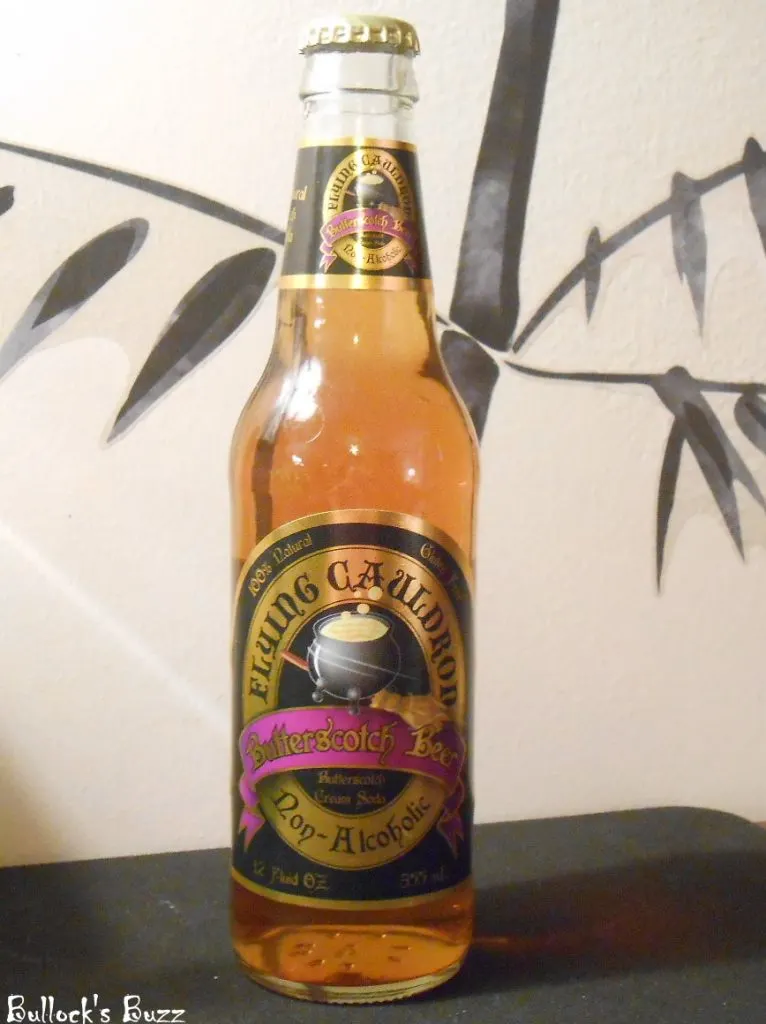 I can see why this is such a popular drink among Hogwart's students and non-wizards! When you first open it you catch a whiff of the delicious scent of butterscotch, and it has a wonderfully sweet, buttery taste that is incredible when served ice-cold! Truly a great flavor for a cream soda!
REED'S GINGER PRODUCTS
Reed's Ginger Brews are brewed using a natural, microbrew process and are made with filtered sparkling water. They are non-alcoholic, free of preservatives, caffeine, gluten & GMO's. There are six delicious flavors including their Original Ginger Ale, Extra Ginger Beer (non-alcoholic), Premium Ginger, Raspberry Ginger Ale, Cherry Ginger Ale and Spiced Apple Cider.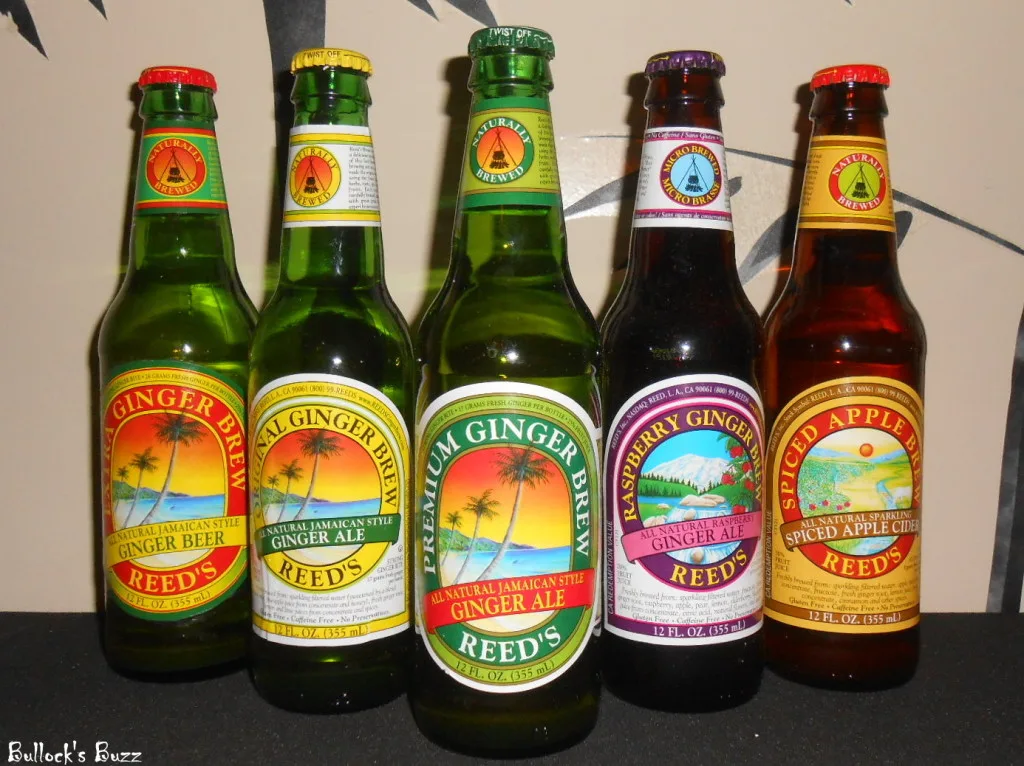 Having always been a fan of ginger ale, I couldn't wait to try each of these top-selling sodas. Although I was a bit hesitant when it came to the Raspberry flavored Ginger Ale and the Spiced Apple Cider, they, too, were simply delicious! And you can't beat the fact that ginger is a healthy ingredient in and of itself! Reed's also makes Ginger candies, ice creams and more.
VIRGIL'S SODAS
Virgil's Root Beer is the original brain child of a man named Ed Cowley. For years he made his wonderful root beer using only the most gourmet natural ingredients from all over the world. After years of production, he amassed a huge following, retired and Reed's bought the line. Over the years they have continued to keep the original recipe, only adding some new flavors. Now the Virgil's Sodas line includes several flavors of natural sodas such as Root Beer, Real Cola, Dr. Better, Cream Soda, Black Cherry Cream Soda and Orange Cream Soda. All of these sodas are Gluten free, and contain no preservatives, caffeine, GMO's, or any artificial ingredients!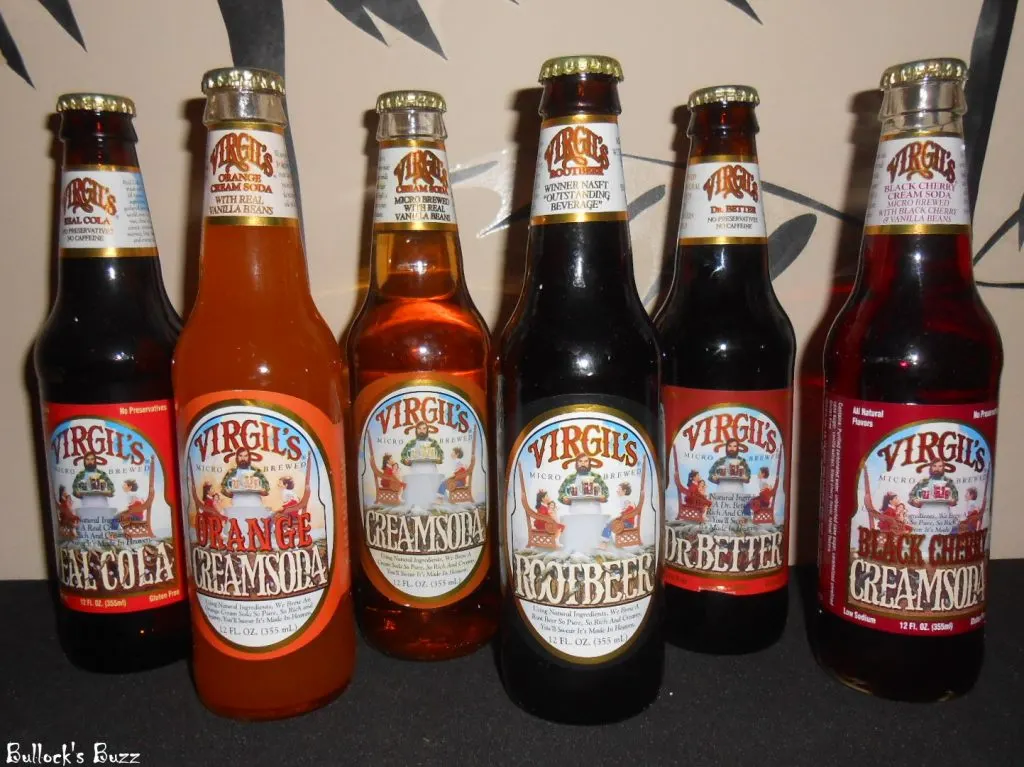 Always a fan of root beer and cream sodas, these are truly the best one's I have ever had! You can tell from the first taste that they are made using premium, gourmet ingredients, and I love the variety of flavors from which to choose. The Root Beer has the perfect amount of zing, while the cream sodas are smooth and flavorful!
MY OVERALL VERDICT
There is a reason Reed's is the best-selling natural soda, and after one taste you will see why! Each drink was fresh and delicious, without that similar taste that other soft drinks seem to have in common. I love that these drinks are made using only the finest, natural ingredients and are free from preservatives and additives. If you are looking for something different to drink, give Reeds products a try!
WHERE TO FIND REED'S PRODUCTS
Reed's products can be purchased directly through the Reed's website. They are also sold in many local grocery stores such as Ralph's, Ingles, Kroger, Costco, Fred Meyer and others, and they can also be found in some drug and sundries stores. However, you are most likely to find them in health food stores and other specialty food stores such as Whole Foods Market, Cost Plus World Market and Trader Joe's. To find a location near you, visit the Store Locator page on the Reed's website.

Connect with Reed's on Facebook and Twitter to keep up with the newest products, the latest deal, promotions and more! And don't forget to stock up on Butterscotch Brew and other Reed's products for your Halloween bash!