Flooding can be catastrophic to both homeowners and renters. You can lose everything you have. And depending on the type of insurance you have, you may recoup some of your losses or none. For example, some renter's insurance policies can only compensate for the damage caused by water from a designated hazard, such as weather problems and malicious activities. While others, such as an all-perils scheme, can help you replace everything. It can all be quite confusing.
However, the real question we are looking at is: does renters insurance cover flood damage?
Let's find out in this article!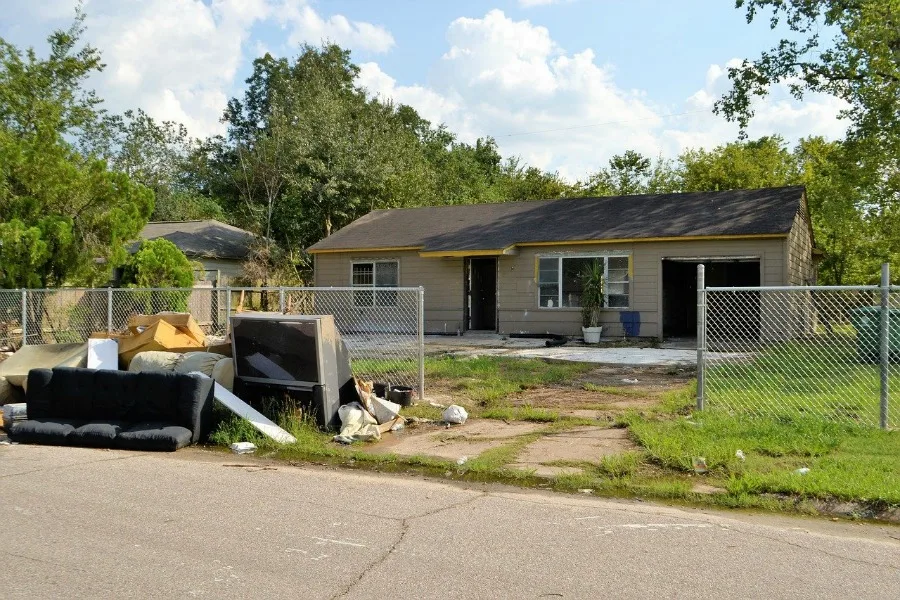 Renters Insurance Flood Damage
You searched and searched for the right apartment, completed the background check, and finally signed a rental agreement. You then got your renters insurance to guarantee that your belongings are safe in the event that something bad happens.
But there could be yet another policy you need to remember before you get comfortable: flood protection for renters.
Flooding is NOT covered in the renter's insurance. Therefore, you will need a special flood insurance scheme in case you're in an area vulnerable to floods.
That being said, to experience a water-related failure, you must realize that you don't need to experience flooding. Ensuring that the landlord still has an insurance policy that protects the structure of the house is equally critical.
Flood Insurance
Flood insurance is a policy that safeguards you from damage from tropical storms, falling snow, too much flooding, or damaged dams and levees in the event of a flood. This type of insurance will not, however, cover damage from burst pipes, certain plumbing problems, or faulty washing machines (all of those are in your renter's insurance).
There are two distinct categories of flood insurance plans offered: one that protects buildings and another that protects property within those buildings.
In a case where the landlord has flood insurance (and the conditions of his lease presumably include him if you're in a flood zone), his insurance will only be for the structure and will not cover any harm to your belongings.
Therefore, as a renter, if you want coverage, then you would need to get flood insurance.
Why You Need Flood Insurance
There are a few reasons why you may want to consider flood insurance as a renter.
The Landlord's Insurance Won't Cover Your Belongings
The insurance that your landlord has will only cover damage to the building and not your belongings. Moreover, it won't cover your expenses if you have to vacate your apartment in the wake of an emergency.
Therefore, it is better to get your own flood insurance policy, especially if you live in a flood prone area to keep yourself protected no matter what happens.
Renters Insurance Doesn't Cover Flood Damage
As mentioned previously, renters insurance doesn't cover the damage from floods. This is because the damage from floods is so expensive and pervasive that the renters insurance is unable to cover it.
Floods Can Wreak Havoc
There is no doubt that floods can be catastrophic. Even a minor flood can cause long-lasting damage. Moreover, it is painful to watch your getting damaged and destroyed, and knowing you can't do anything about it.
Depending on the size of the house, floods can cause a lot of damage. Therefore, getting flood insurance becomes a necessity.
You Can't Always Count on Government Funds
Yes, if the head of state declares a state of emergency, renters may apply for grants and loans to bear living expenses. However, not all floods would get an emergency declaration from the head of state, and subsequently, there would be no funds. Therefore, you can't count on government funds to take you through the storm—you would have to prepare yourself.
How To Get Flood Insurance
If you think it is difficult to get flood insurance as a renter, think again!
Here's how you may get one:
Get A Quote
The prices of flood insurance schemes are set by the government and are, therefore, consistent. However, you would need to check in with your renter's insurance company to know if they have flood insurance as well.
Another important aspect to know here is that flood insurance prices depend on the area you live, as well as the kind of building you reside in.
Save For It
You can get flood insurance by saving the extra cash you receive. However, as a renter, it may be difficult. In this case, you may consider getting flood insurance discounts as well as the flood insurance preferred risk policy.
Don't Wait
There is usually a thirty-day period where you may assess your area's flood risk after you have signed the lease, as it doesn't go into effect right away.
It would be better for you if you bought the insurance, and not wait to cancel it because floods can be unpredictable.
Wrapping Up
In this article, we discussed whether or not renter's insurance covers flood damage or not.
Moreover, we gave you other ways to cover damage during floods as a tenant, and the ways to get it.