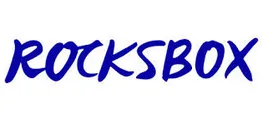 Those of you who often read this blog know that I love subscription boxes, and I also love letting my readers know which ones I think are really worth their price. And I have found one that I believe is more than worth it! Rocksbox!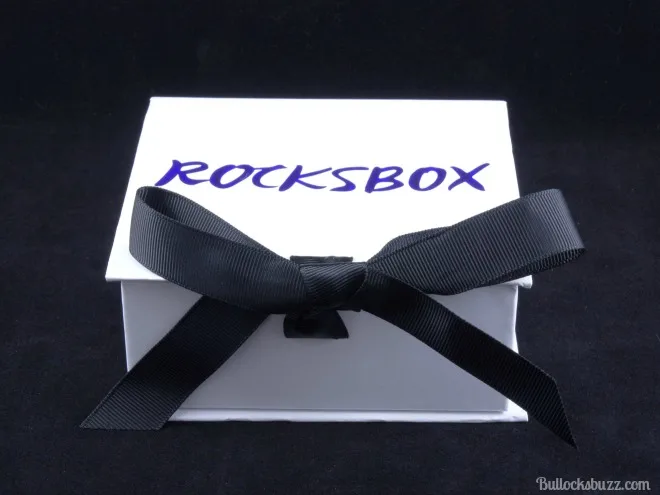 Rocksbox is a unique designer jewelry subscription box that enables you to discover jewelry you love. It's basically a service that allows you to rent fabulous jewelry for a low, monthly price, and gives you the option to buy the pieces that you truly like and want! With Rocksbox you can wear new jewelry all the time, experiment with different looks, and discover the latest designers. Speaking of designers, Rocksbox features 30+ amazing designers including Kendra Scott, House of Harlow, Gorjana, and Loren Hope.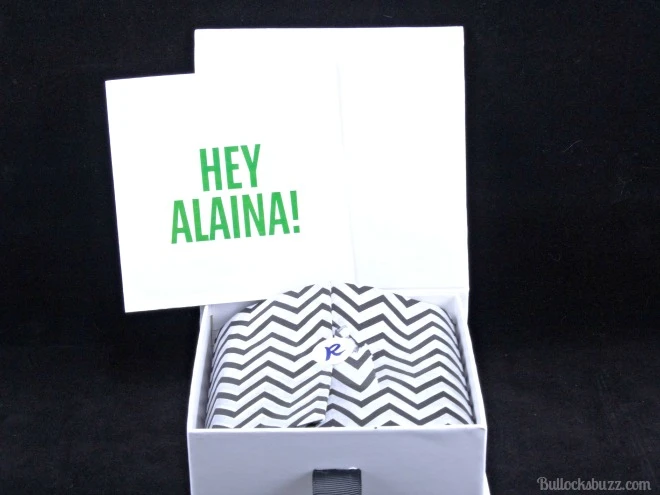 Each month you pay $19 and receive three items. If you like them, you can wear them for as long as you want, and then send them back as soon as you are ready for something new. However, if you find that you love an item so much that you want to keep it forever, you can buy it at the "members only" price which is a discounted rate. Alternately, if you get your box and do not like the items, you can send them back right then! Whichever you decide to do, shipping both ways is free and Rocksbox makes it easy by including a shipping label and return envelope.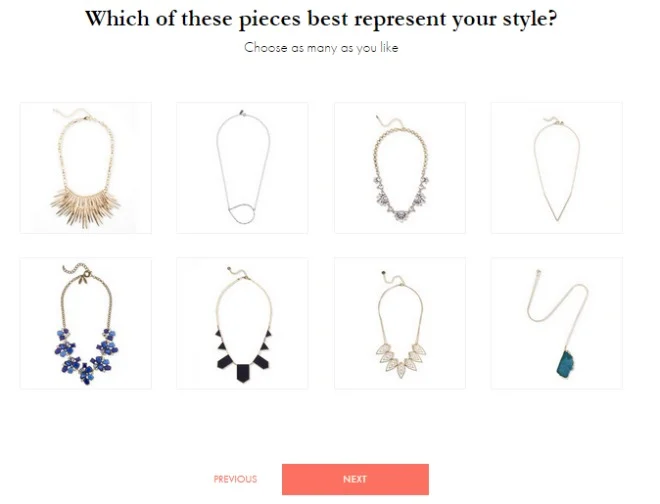 When you first sign up, you will complete a Style Profile that lets them know the type jewelry you prefer. You can tell them things like whether you prefer chunky necklaces or thin chains, and long dangly earrings or pretty studs. You can choose to receive only gold, or only silver, or a mixture of both. If at any time, you want to try something a bit different, simply go back into your account and re-take the style survey!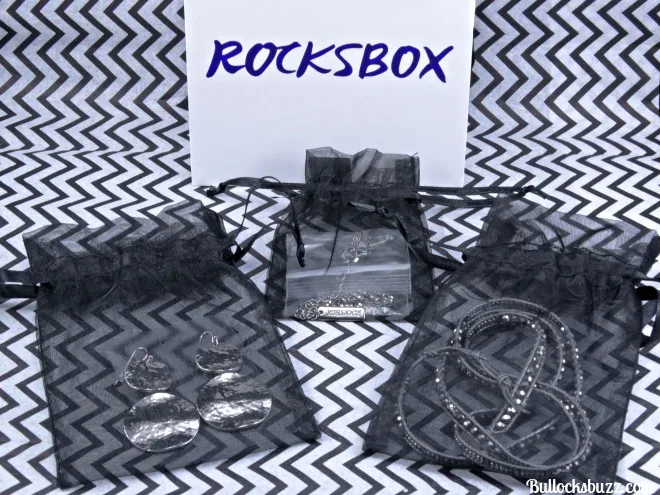 In addition to using your Style Profile to determine what jewelry to send, your stylist can also look at your Wish List which is a list of jewelry you can look through and check off specific pieces you hope to get one day. Plus, you can leave ratings on the jewelry you do receive so your stylist will have an even better idea of what to send the next time around! Your stylist will not only use your Style Profile, Wish List and ratings to determine what to send, she will also read any comments you leave for her, and send you personalized notes in your box. It's practically like having your own personal shopper!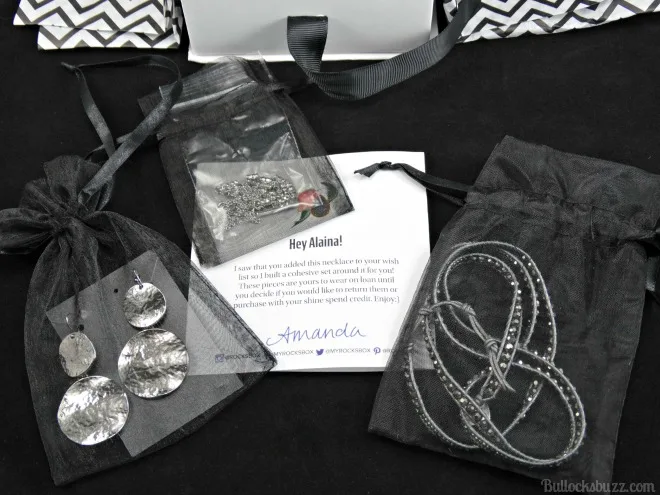 In my very first Rocksbox I received three gorgeous pieces, including one piece I had added to my Wish List (don't you just love having your wishes granted?!) Check 'em out!
SLATE Beaded Double Strand Necklace
True Cost $55 Rocksbox Members Cost $45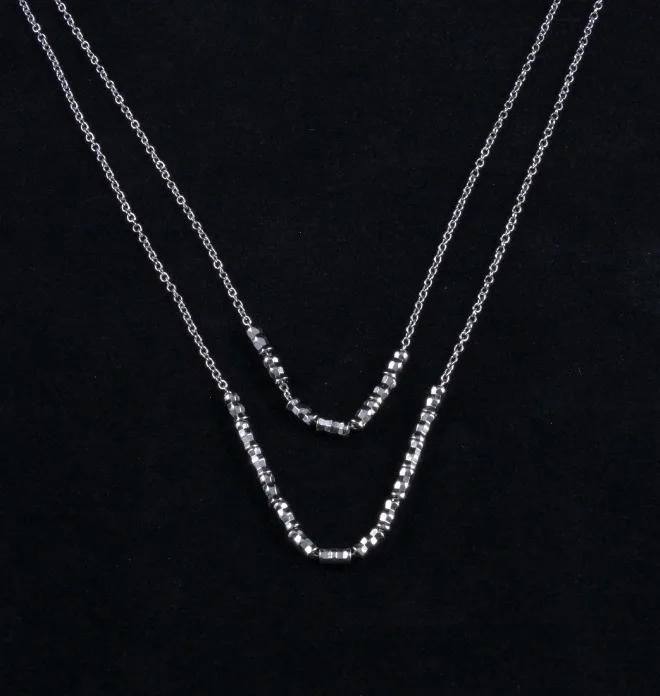 Urban Gem Hammered Patina Drop Earrings in Silver
True Cost $50 Rocksbox Members Cost $40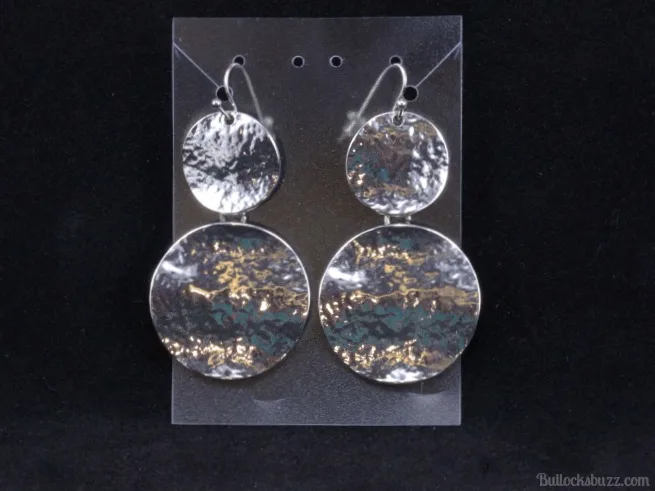 Nakamol Mixed Crystal Five Times Grey Leather Wrap Bracelet
True Cost $48 Rocksbox Members Cost $38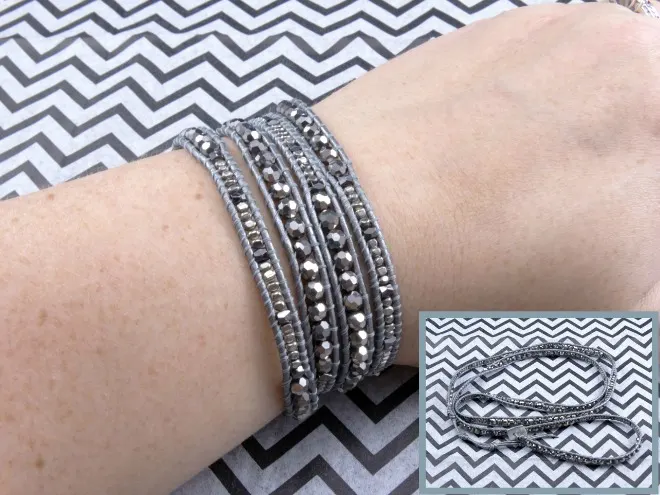 I did a little searching and sure enough these prices are indeed 20% off of the retail price. However, I was unable to find an exact match to one of the items, but similar pieces were priced the same and there was still a 20% discount through the Rocksbox community!
My Verdict
I have another subscription box that I love! Being constantly busy, it's hard to go out and shop for the latest in jewelry and fashion. Rocksbox saves me time and money, all while helping me discover new pieces to love! Plus, I kind of like the idea of having "unlimited access" to all the latest designer jewelry! If you, like me, love beautiful jewelry give Rocksbox a try!
Want to try Rocksbox for yourself? For the next 30 days only, I am allowed to give you a FREE month of Rocksbox to try out and see if you like it! Keep in mind, you will have to enter a credit card number, but it will not be charged for your first month! Simply log into the Rocksbox website, sign up and use this promo code: alainabethbxoxo
Hurry though, it's only good for 30 days! If you are past the 30 day mark, don't fret! You can still use the code to get 50% off your first month! Go now! Don't miss this deal!