Looking for a healthy and delicious after-school snack? I recently had the opportunity to review a delicious selection of premium tortilla chips made by RW Garcia. Their all-natural tortilla chips and gluten-free crackers are made using the finest ingredients and come in a wide variety of gourmet flavors. They are great for dipping or eating right out of the bag!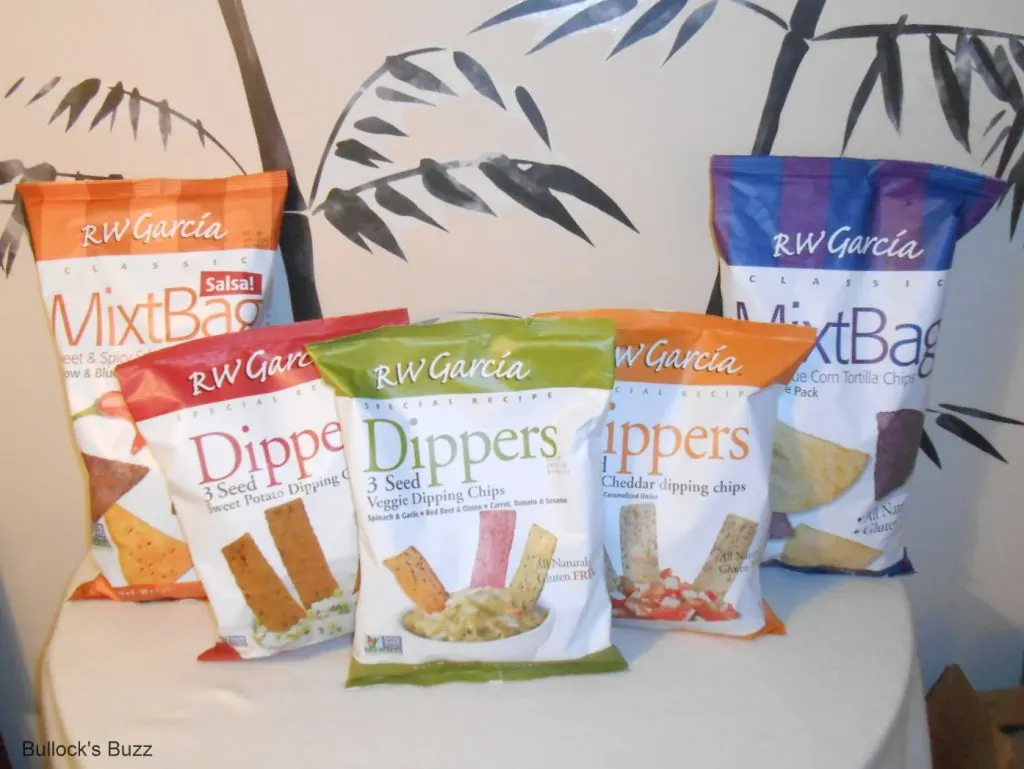 RW Garcia Premium Tortilla Chips
RW Garcia's chips and crackers are as healthy as they can be. All of their products are wheat and gluten-free, and they only use organic, certified non-GMO corn. Even the spices they use are non-irradiated and free of artificial ingredients. They offer a variety of chips including Big Bags and Classic, a line of Special Recipes chips which includes Dippers, MixtBag, FlaxSeed and Veggie. They also make a 5 Seed Crackers. I was sent several flavors of Dippers and the MixtBag variety, and would be hard-pressed to pick a favorite!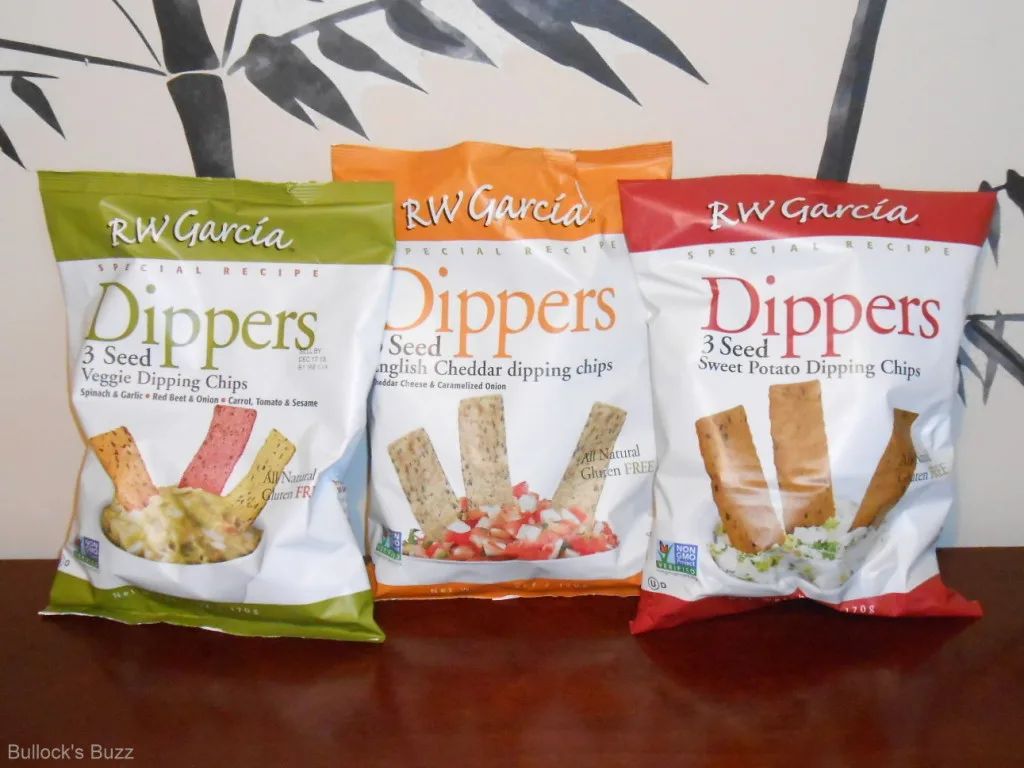 RW Garcia Dippers Tortilla Chips
Dippers are the ideal chips for dipping into salsa, bean dip, tapenade and guacamole, and are also delicious on their own! They are long and thin, yet sturdy enough to hold even the heaviest guacamole. These 3 Seed dipping chips are made with all natural ingredients, and are both trans fat and gluten-free, as well as non-GMO project verified.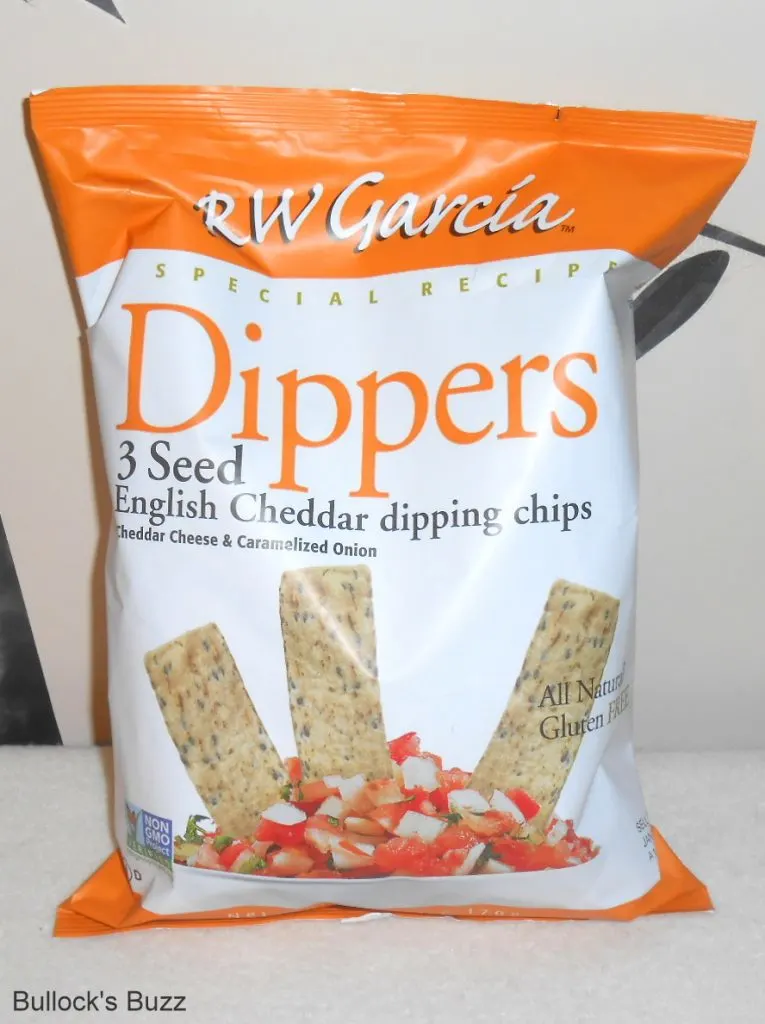 Dippers are available in six yummy varieties including Savory Dippers, Curry & Mango Dippers, Blue Dippers, and the flavors I was sent: Veggie Dippers, Sweet Potato Dippers and Cheddar & Carmelized Onion Dippers.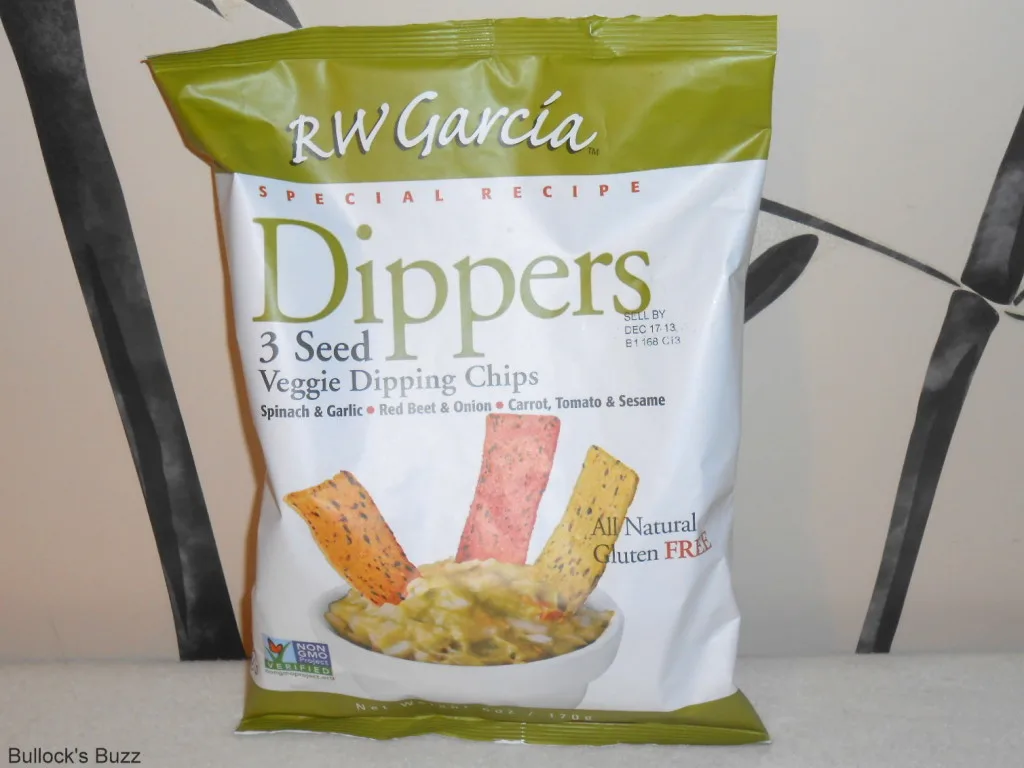 I love these chips, especially the Cheddar Cheese & Carmelized Onion flavor! Each chip is made from a combination of 3 seeds, Dippers are full of flavor and have the perfect amount of crunchiness. They really are ideal for dipping with their elongated shape, and taste great on their own, too!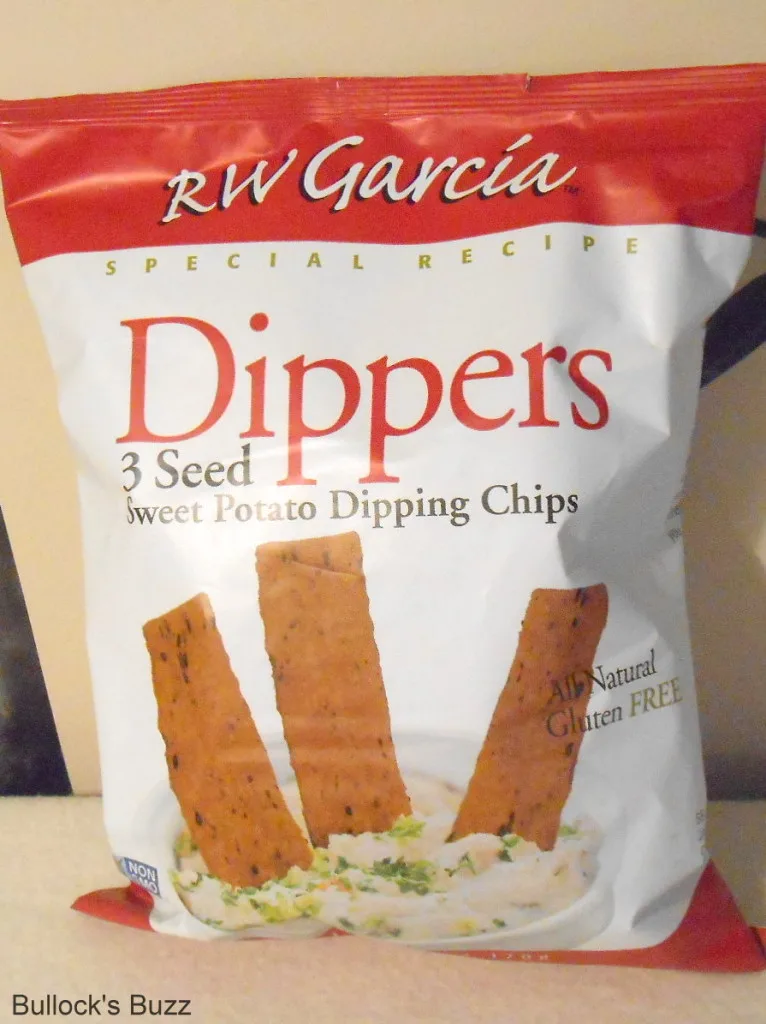 RW Garcia MixtBag Tortilla Chips
The MixtBag variety combines two all-natural tortilla chip selections into one bag. These chips are also completely wheat and gluten-free, contain no trans fat, and are made with all non-GMO ingredients.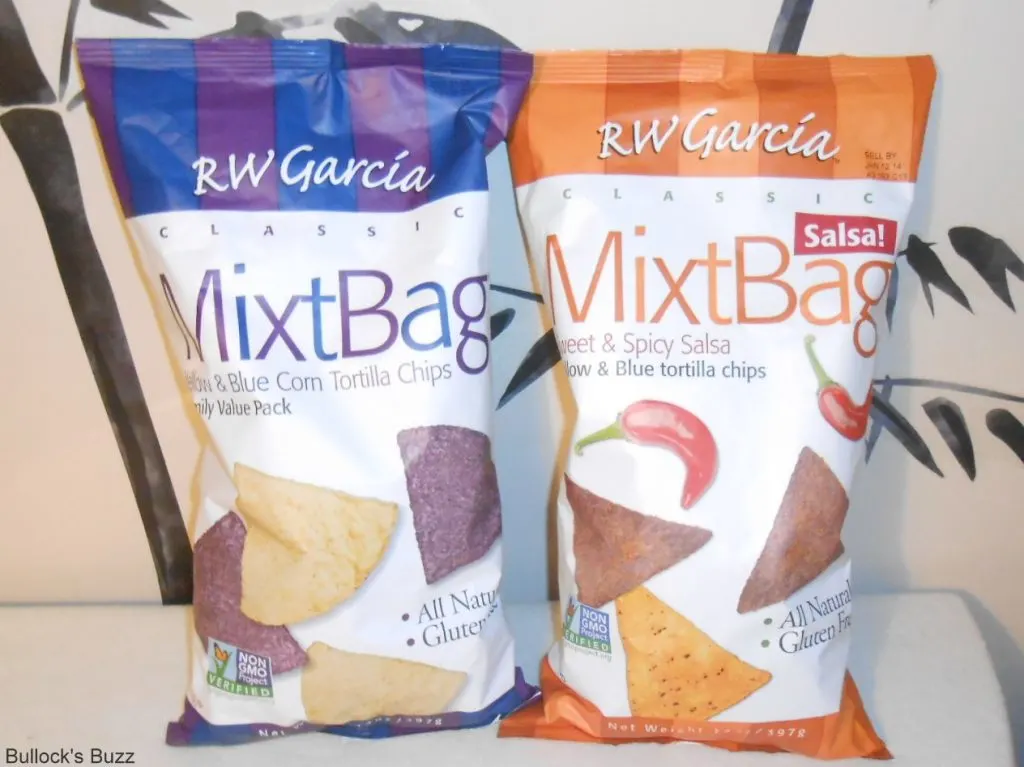 They are available in three different flavors including Yellow/Red Corn Tortilla chips, and the two flavors I was sent, their Blue & Yellow Corn Tortilla chips and the all new Sweet & Spicy Salsa Yellow & Blue Tortilla chips.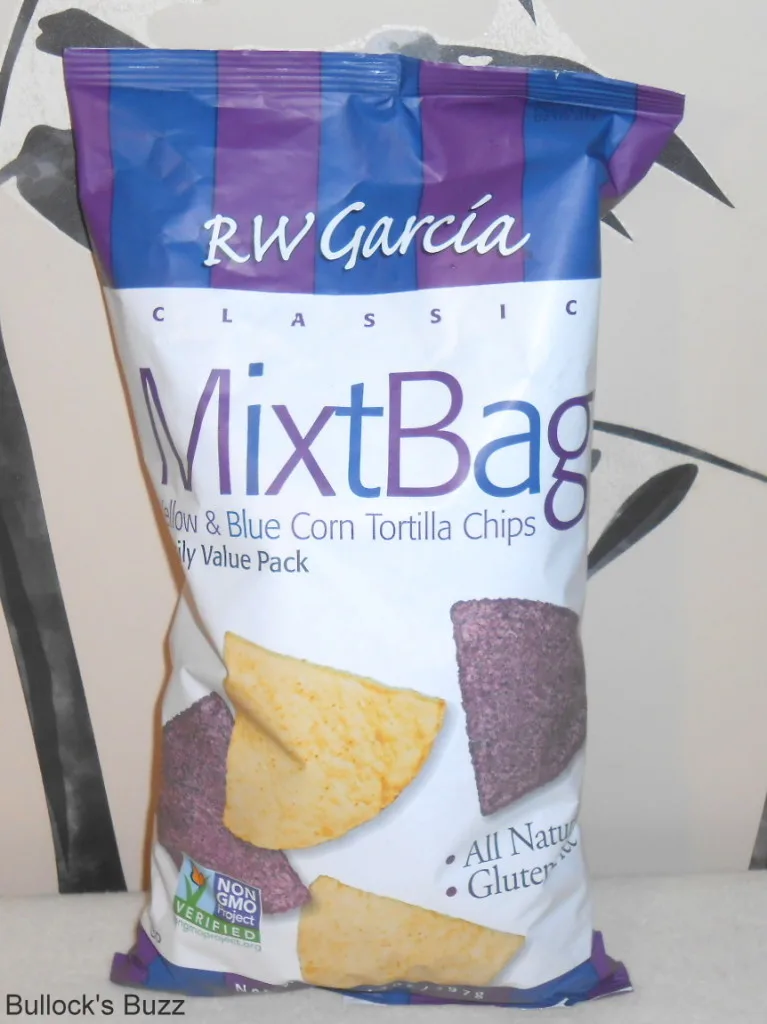 These delicious tortilla chips are made with stone ground corn and are lightly salted. They are the perfect thickness where they can easily be used for dipping without breaking. I love how they have two different chips combined into one bag which gives a great taste in itself, but pick a flavored bag like the Sweet & Spicy Salsa, and you get an even more delicious treat!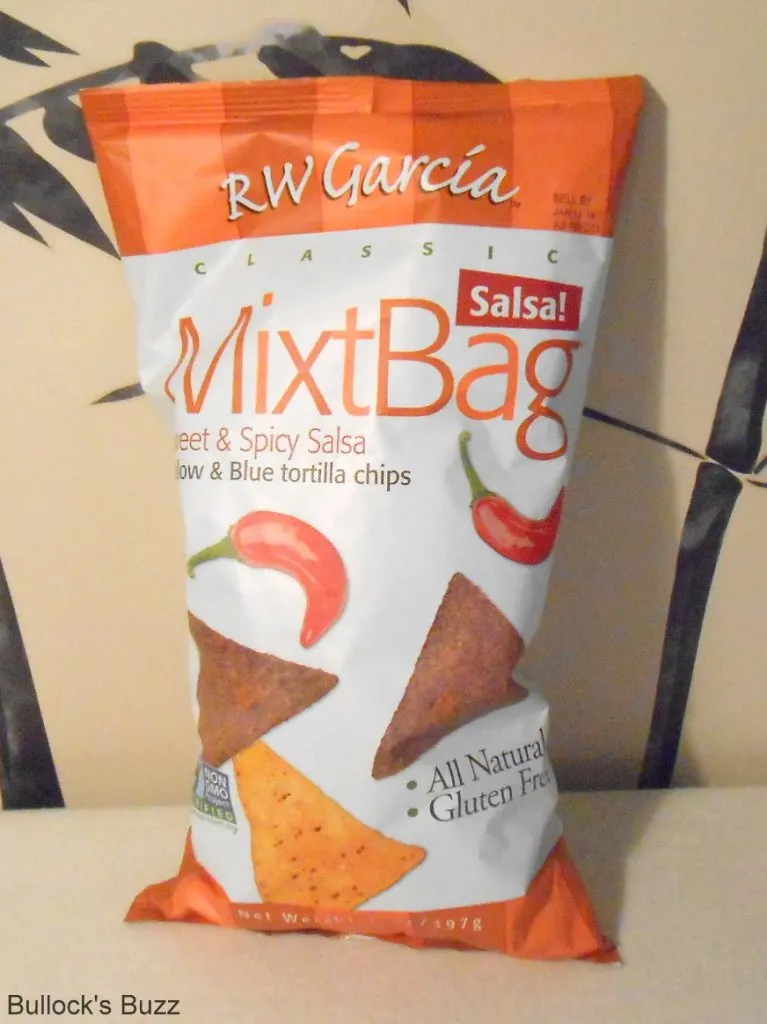 Where to Find RW Garcia Tortilla Chips
RW Garcia chips and crackers can be purchased both online and off. For a listing of retailers near you, visit the store locator on the RW Garcia website. You can find their chips online at Amazon.com, Netrition.com, Vitacost.com and Buythecase.net.
RW Garcia chips are very reasonably priced, and make a tasty and healthy snack! I have even used them as an appetizer (nachos) and as an entrée (taco salad)! There are several delicious recipe ideas on the RW Garcia website, as well as a complete listing of flavors and ingredients! Be sure to connect with RW Garcia on both Twitter and Facebook to keep up with the latest promotions, the newest flavors and great deals!