The chilly winter days are on their way, and so is the cold and flu season. This means that you should start implementing certain lifestyle changes that can help prevent you and your family from getting sick. Some of the most common ways to boost your immune system and beat the cold and flu season are by eating a healthy and balanced diet (juicing is a wonderful way to increase your daily vitamin intake), maintaining good hygiene, getting the flu vaccine, and regular exercise.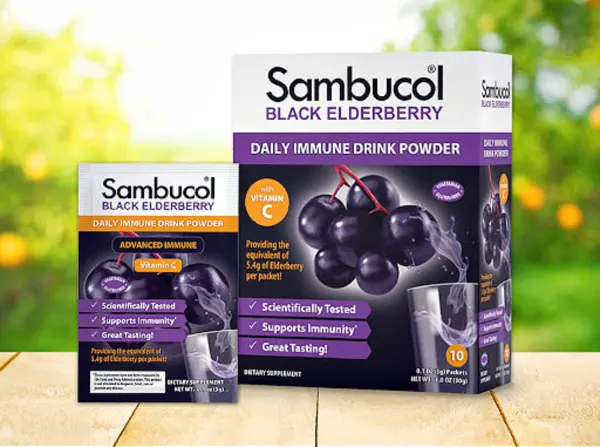 However, there is still no guarantee you won't get sick. As cold or flu symptoms start to appear, they might include everything from a sore throat to fatigue, headaches, and fever. Flu symptoms occasionally make even the smallest daily tasks seem difficult.
To help you combat these symptoms, you want to consider taking a high-quality supplement containing all-natural active ingredients. The Sambucol Black Elderberry line has one of the most effective cold and flu supplements I've ever tried.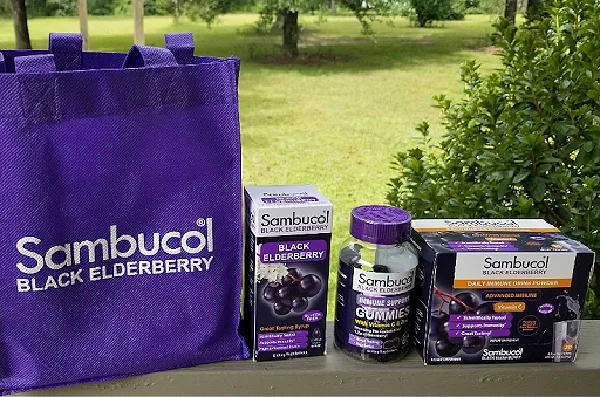 What Are Sambucol's Bestsellers?
This trusted brand uses the power of natural ingredients, such as black elderberry, willow bark, California poppy, etc. to boost your immune system and ease the symptoms of cold and flu. Here are some of their tried-and-true bestsellers favored by people all around the world:
Sambucol Cold and Flu Forte is an immune-boosting supplement that contains premium Black Elderberry with Vitamin C & Zinc. It supports the function of your immune system and reduces the intensity and duration of cold and flu symptoms, such as fatigue, congestion, and sore throat. You can find Sambucol Cold and Flu Forte at online and local pharmacies alike.
Sambucol Pain Relief helps you fight headaches and other cold and flu symptoms. It contains White Willow Bark, which is a natural pain reliever, and a California poppy extract – a natural ingredient that reduces pain, enhances sleep and helps you relax.
Sambucol Gummies for Kids – these delicious gummies help to support your child's immune system and provide antioxidants to fight the free radicals in their body. They contain beneficial Black Elderberry, Vitamin C and Zinc. However, before giving your kid any type of health supplements, make sure to carefully read the label.
What Makes their Products Special?
These supplements are based on the health-giving properties of black elderberries. They come as syrup, lozenges, and capsules and are safe for people of all ages. They contain natural active components that are rigorously tested for their quality and efficiency.
Because of the naturally occurring flavonoids in black elderberries, they are quite high in antioxidants. The Sambucol supplements also contain Zinc and Vitamin C, which are effective in beating a cold.
For many years, elderberries have been utilized as a natural remedy and have been known to boost immunity. Each Sambucol product contains hundreds of whole, authentic black elderberries. Elderberries have twice as many antioxidants as blueberries and more than half as much as cranberries. Antioxidants support a healthy immune system by counteracting the negative effects of free radicals.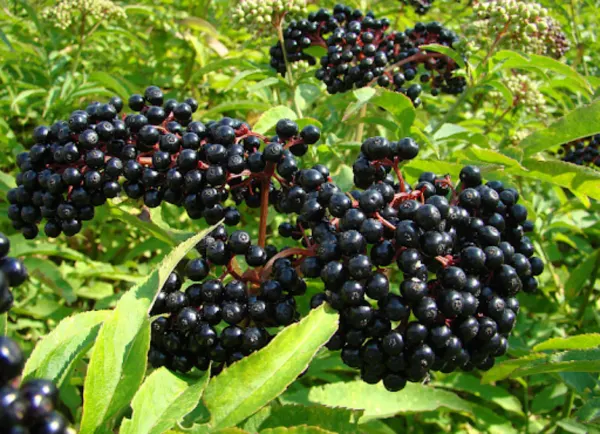 Sambucol's Beginnings
Sambucol was founded in 1991 by a well-known virologist who learned about the potent antioxidant properties of black elderberries. The presence of phytonutrient flavonoids (anthocyanins) in black elderberries is what gives them their health-giving effects.
These flavonoids are most common in fruits with a dark blue or deep purple colour, such as the black elderberry. These have a unique capacity to boost your immune system. Flavonoids are potent natural antioxidants that are thought to protect the body's cells from harm caused by free radicals.
Dr. Madelaine Mumcoglu discovered the beneficial effects of these flavonoids and founded Sambucol. This company created a line of supplements using a special formula to maximize the berry's inherent health advantages.
These supplements now have thousands of devoted consumers all around the world who depend on them as excellent daily immune system support. In fact, Sambucol products are currently sold in more than 50 countries.
Quality Control
Before purchasing any type of supplement, you should first think about its quality. One of the reasons Sambucol Cold and Flu Forte is my go-to health supplement is that each one contains premium, organically-balanced elderberry juice. The innovative manufacturing method ensures the effective preservation of the existing health properties.
Natural Black Elderberries used in Sambucol are cultivated and harvested in compliance with GAP (Good Agricultural Practices), guaranteeing full process traceability. In countries such as Hungary and Austria, they're harvested in August and September. These berries have a striking purplish-black hue and are quite large.
Sambucol adheres to the stringent European Fruit Juice Laws while including hundreds of tons of health-promoting elderberries into their recipes each year. They select, prepare, and cold press their berries once a year using cutting-edge equipment. The company maintains the juice's high amounts of phytonutrients by doing further microfiltration.
When a batch of elderberry juice is prepared for production, they carefully transport it to its European manufacturing facilities. Here, Sambucol manufactures its finished products in accordance with strict GAP/GMP (Good Manufacturing Practices) guidelines.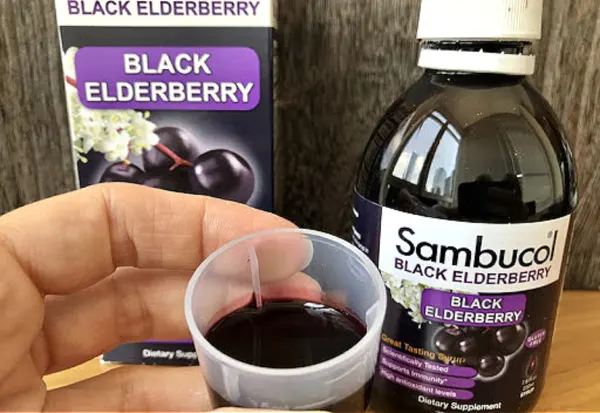 When's the Ideal Time to Take a Sambucol Supplement?
Take a Sambucol supplement to maintain good health, whether you're seeking additional protection for your child, travelling to work or school, or assuring an additional immune system boost during winter.
When is a suitable time to take a cold and flu supplement? Here are some examples:
Any time of the year, as a preventative step, these supplements make sure that your immune system is functioning at its best.
During the winter – Your immune system is especially challenged by the chilly winter weather. Your mood declines as the air becomes dry and the temperature changes. You must work harder to maintain a strong immune system as a result of these factors.
As soon as you notice the symptoms – To prevent your symptoms from getting worse over time, take a supplement as soon as you start to feel unwell.
Before starting school – Schools are breeding grounds for colds and the flu, especially since germs may survive on classroom surfaces for up to 72 hours. After returning from summer break, Sambucol is a quick and effective approach to boost your kids' immune systems and help provide a healthy learning environment for them.
When you travel – Your immune system is continually put to the test on airplanes, public transport, air-conditioned environments, and busy public areas. For this reason, you should take a health supplement against cold and flu before venturing off to work or school.