I've always liked the extra light a lamp provides when working at my desk. Unfortunately, none of the lamps I have used ever seem to provide enough light where I need it. Thankfully I received a desk lamp for review which was designed with a flexible neck making it easy to direct light where ever I need it. Yet this cool lamp does much more than just provide light!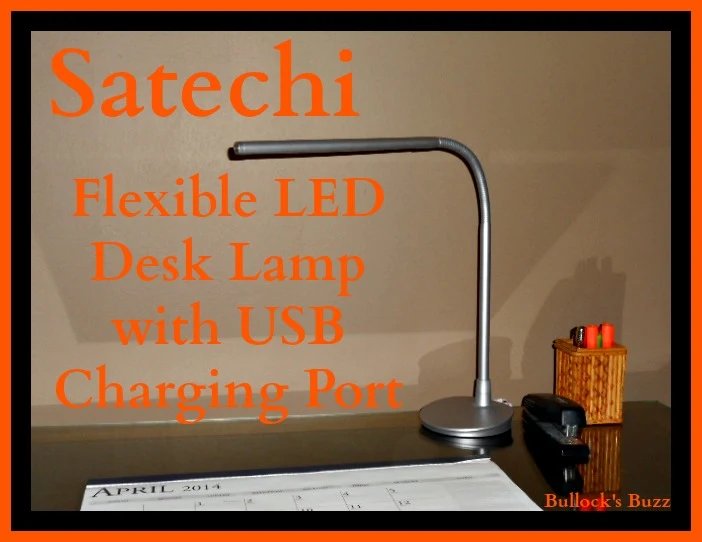 With its pretty brushed-aluminum look and sleek, modern design, the Satechi LED Desk Lamp (aff. link for newer lamp) looks great wherever you put it whether on your desk, night stand or side table. It measures approximately 15″ tall at the curve of the lamp, and the LED strip portion of the lamp is 11 inches long; set at a nice angle, it measures close to 20″ high. It's small size and light weight make it easy to move around if needed, and it barely takes up any space on my desktop.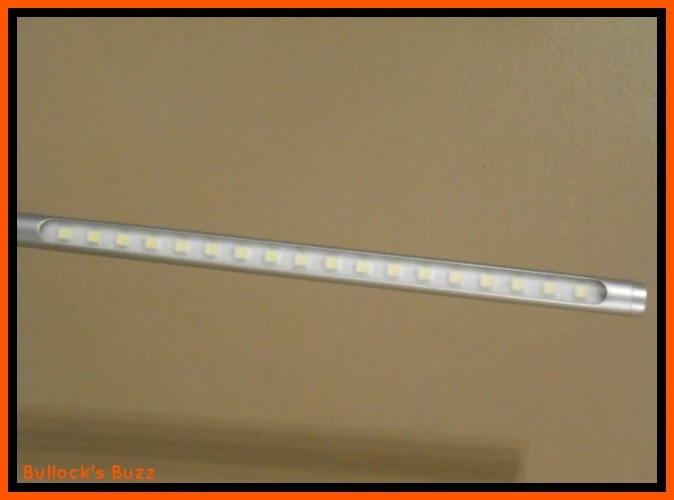 Since it is an LED lamp, it has plenty of advantages over regular incandescent and fluorescent bulbs. First of all, the light it emits is a safe, comfortable light that stimulates concentration without any eye strain due to flickering. This makes it ideal for working, studying, reading, typing and more. Plus, with a high Color Rendering Index, the light it emits is pretty close to natural sunlight. This particular LED lamp has a lifespan of over 40,000 hours which means it will last 40 times longer than a typical incandescent bulb. So if you were to use it for five hours a day, it could last up to 22 years! Better yet, it is eco-friendly in that it contains no mercury or other environmentally damaging substance, and it uses 80% less energy than your typical fluorescent bulb!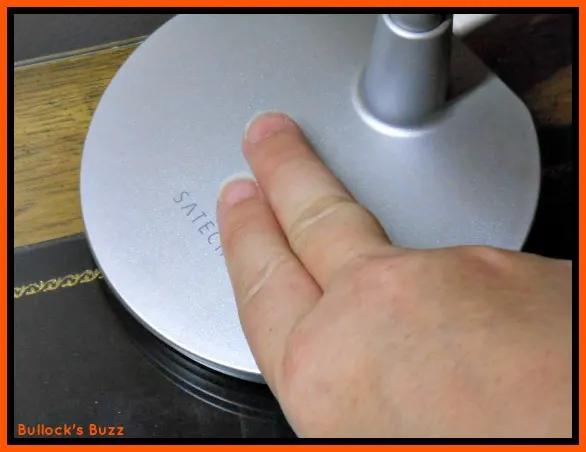 With 18 individual LED bulbs, it is safe to say that this lamp will provide all the light you need, and its flexible neck allows you to move it to whatever angle works best for you. A simple touch of the finger is all it takes to turn the lamp on or off, and by holding a finger on the power switch, you can control the brightness of the bulbs through five different levels which emit 100, 300, 500, 800 and 1100 lux output. I found that the LEDs run very cool which makes this light safe for a child's desk. If it gets knocked over it will not burn them or start a fire. However, my absolute favorite feature is the handy USB charging port on the lamp's base. Now I can charge my phone, tablet or MP3 player directly from the lamp instead of having to mess with a bunch of cords reaching across my desk – and the lamp doesn't even have to be on!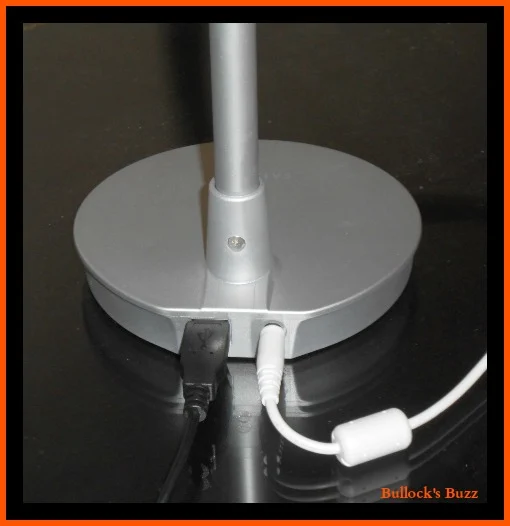 The Satechi LED Desk Lamp comes with everything you need, and set up is a cinch. All you have to do is plug the included adapter into the lamp, then into a wall outlet, and you are good to go. When we moved into this apartment, I set up my desk not realizing the outlet is pretty far away, so I had been having to use an extension cord with my other desk lamp. The Satechi lamp has a 6 foot long cord, so it reaches perfectly without the extension cord.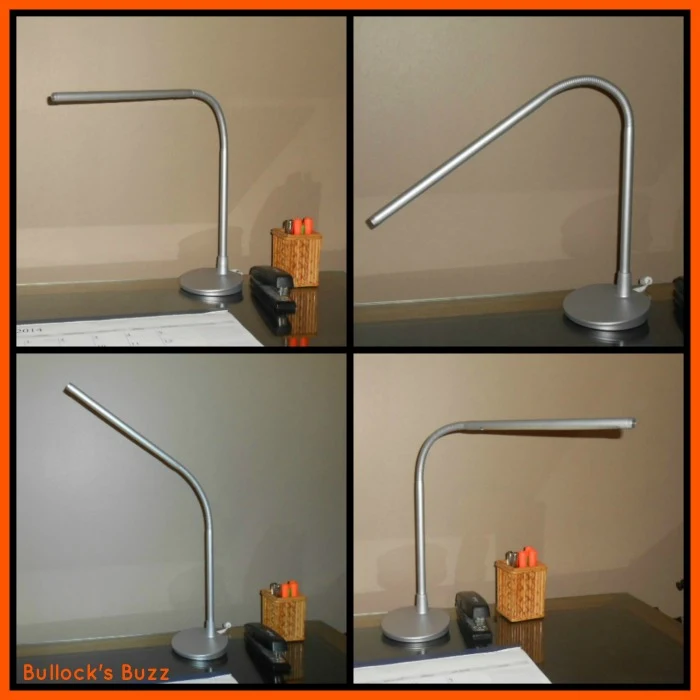 I use this lamp almost everyday and it has quickly become a favorite. I love its stylish, compact design, and the bright, steady light it emits. Plus being able to adjust the neck to pretty much any position I want, makes it ideal for reading, typing and writing. I would definitely recommend the Satechi LED Desk Lamp to anyone looking for a lamp for their home or work. It can be purchased directly through the Satechi website, as well as through Amazon.com
(newest model) Be sure to check out all of the other great products Satechi makes, and connect with them on both Facebook and Twitter.