Anyone with small children knows how difficult it can be to go places, much less just get out the door. And with families these days always on the go anything that could make life a little bit easier is welcomed with open arms. The Ciao Baby Portable High Chair is one of those items!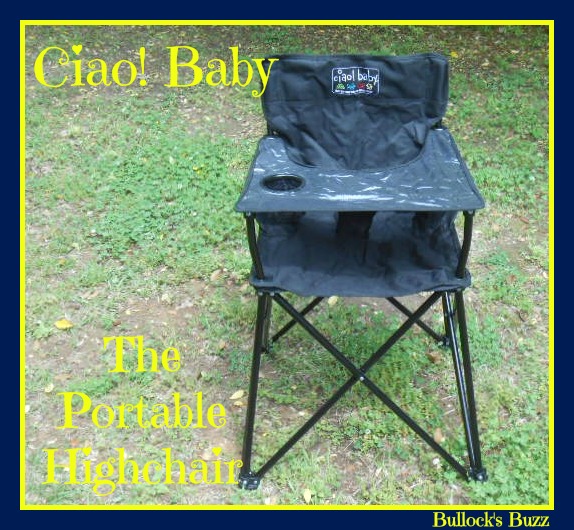 Perfect for children up to age three, the innovative Ciao! Baby Portable High Chair is the perfect solution for today's busy family. Portable and lightweight it makes camping, picnics, vacations, tailgating and even trips to the in-laws much more convenient. It is even perfect for when you go out to eat instead of using one of those gross high chairs!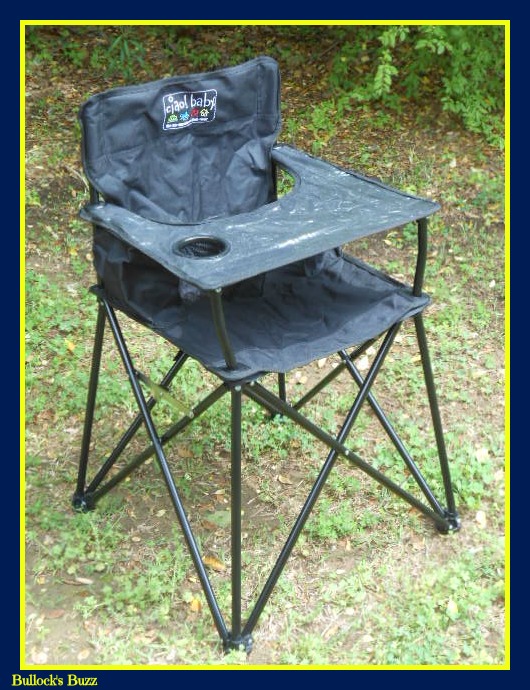 The Potable High Chair is made of durable polyester canvas and its flexible one-piece design requires no assembly. You can easily unfold, lock it into place and fold it back up literally in seconds. At only 8 pounds it is very lightweight and even comes with a bag for carrying. When open it measures around 32″ high, 23″ wide and 23″ in diameter, and when closed it measures 34″ high, and only 9″ in both width and diameter. To open you simply pull the legs in an outward direction, and once open make sure to lock the two metal bars on the side into place. It is very sturdy and appears to be built quite well.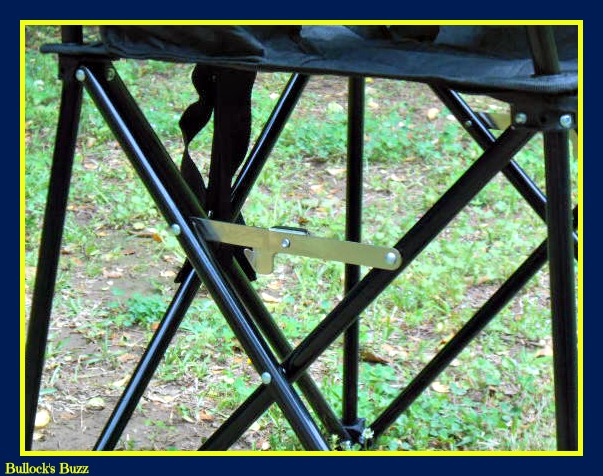 Once opened, you can see that it is very similar in design to a regular high chair. There are two leg holes in the front of the seat as well as a comfortable and secure lap belt to prevent the child from standing up and/or falling out. Take note that the lap strap actually buckles from behind the chair instead of in the child's lap. The tray has a clear-vinyl cover that easily wipes clean, and it even has a mesh cup/bottle holder. Since the chair itself is canvas it can be wiped down with either a damp cloth or baby wipe. For children up to 3 years of age.at lightweight, and comes with a bag for carrying.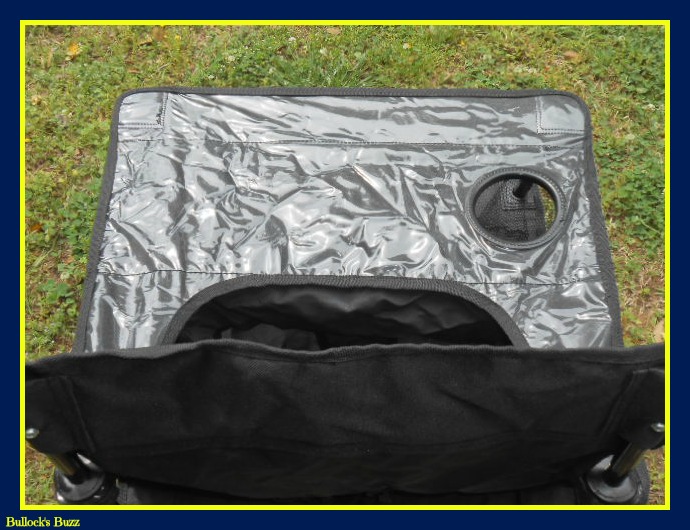 The only issues I can see so far is since the tray is not a solid piece but canvas like the rest of the chair it sags a bit in the middle and some people have mentioned that it slightly tilts towards the child's belly. I didn't notice this at all, especially if you make sure that the legs are expanded all the way and the metal lock pieces on each side have "clicked" into place. Also, smashed food may be a bit of a chore to clean up (what else is new?), but I believe those are small prices to pay for having a convenient high chair to take where ever you go as opposed to holding your child on your lap or sitting on a blanket.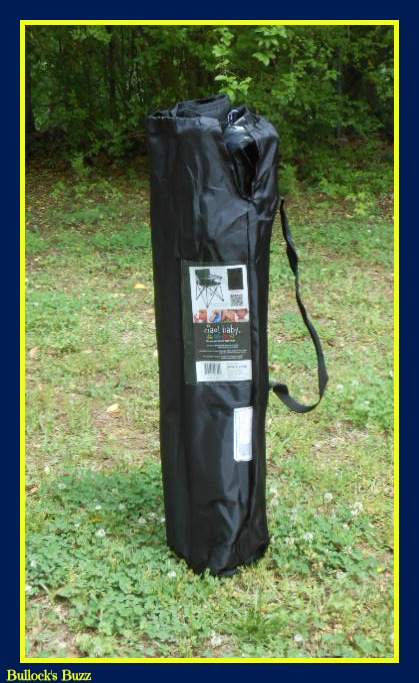 The Ciao Baby! Portable High Chair is available in several colors and patterns including sage, black, orange, Mossy Oak, New Break-Up Pink, Black, Mossy Oak Break-Up and Infinity. AND, for all you college sports fans, you can now order your Portable Highchair in your school's colors! You can purchase one directly through the Ciao!Baby Portable High Chair website as well as on Amazon.com
and several other online shopping sites.