Planning a wedding can be a magical time in your life. Unfortunately, it can also be pretty stressful. In fact, almost 50% of women planning a wedding find it more stressful than they imagined. If you and your partner are in the midst of wedding planning stress, here are a few self-care tips for couples to help you out.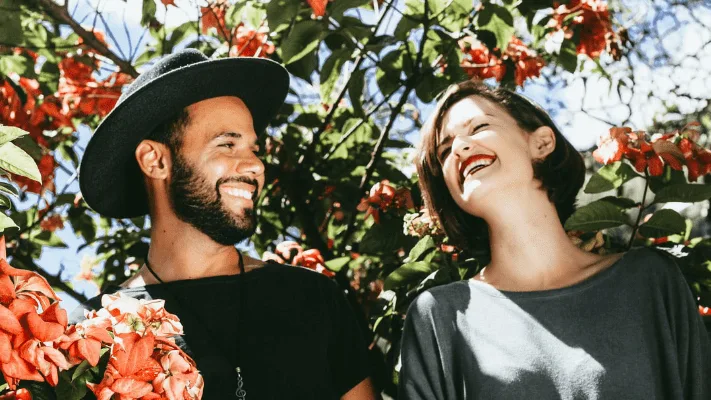 Keep a Gratitude Journal
One of the best self-care tips for couples in the midst of wedding planning is to keep a gratitude journal. It might seem strange to write down the things you're grateful for as a form of self-care, but there's scientific evidence that gratitude journaling works.
If you're feeling overwhelmed by the sheer scope of wedding planning duties, taking a few minutes out of your day to write down a few things you're grateful for can be a welcome respite from those detail-oriented tasks. Yes, it's really that simple! And it comes with a whole host of benefits:
Gratitude can help you build relationships.
It can help improve your physical health.
Gratitude can help boost your mental health.
It can enhance empathy and reduce instances of aggression.
Gratitude exercises can help you sleep more soundly.
It can help improve your self-esteem.
Gratitude can help build mental resilience.
So write down a few things every day that you're grateful for. If you're one of the 88% of Americans marrying for love, it shouldn't be too tough to find at least one thing to be grateful for every day. If you're pressed for time and still want to practice self-care, this is a great starting step.
Don't Forget Date Nights
Planning a wedding together means you'll be doing lots of things with your partner. Therefore, another of our great self-care tips for couples is to make sure you take time for a date night. In fact, you might be spending more time with them than ever before.
But before you get ahead of yourself and start thinking about how wonderful that is, remember that wedding planning events do not count as dates! Even though you're marrying your partner soon, it's still important to put the health of your relationship first.
And that means making time for one another outside of the minutia of things like picking a vegan cake for the reception. It's so easy to get caught up in the detail-oriented planning tasks that come with weddings. So be sure to make time for date nights and make wedding planning talk off-limits for a little while.
Take a night just for yourselves to celebrate your relationship and the possibilities the future holds. It just might help you both feel rejuvenated for the next phase of your planning.
Remember to Exercise
Contrary to what many influencers might have you think, not all self-care is cupcakes and roses. In fact, self-care can be difficult! But doing the difficult things because they're good for your physical and mental health is one of the most important forms of self-care there is. And that's why it's so important to make time for exercise while you're planning your wedding.
Exercise is a great self-care tip for couples. It's a natural stress-reliever, especially when you remember to change it up every now and again. If you find peace while you're running, then keep doing that. But if you find your normal routine a little grating, consider taking a new kind of class or trying a new form of exercise like biking.
The challenge of a new activity combined with the stress-relieving properties of sweating it out just might take your mind off of wedding planning stress entirely.
Take a Day Off!
When you're planning a wedding, it can feel like there's nothing else. Your entire world revolves around cumerbunds, cake samples, and table decorations. If it all starts to feel like too much, take a day off!
The only thing worse than being stressed about planning your wedding is being stressed about planning your wedding and getting sick. Colds can develop anywhere from one to three days after exposure to the virus, but adding stress to the recipe only ensures that you're going to get sick faster and stay sick for longer.
It's so important to take a break every once in a while. Whether you choose to chill out at home or head to the spa for a massage, make sure you're taking time for yourself! Looking forward to that little smart lipo session you planned? Take the two to three recovery days to rest your body and your mind. Even if it's just a weekend of sleeping in past 8 AM, you deserve (and need) the rest.
Final Thoughts on Self-Care Tips for Couples
Planning your wedding can be an extremely exciting time, but there's no denying that it comes with a fair bit of stress. Remember to take care of yourself and your significant other with these self-care tips for couples throughout your wedding planning journey!