This post is sponsored by Vocalpoint and Dick's Sporting Goods®. All opinions are my own.
8 Sidelines Must-Haves
If you have kids that are involved in sports, then you, like myself, probably spend a lot of time on the sidelines. And if you have more than one child, then you know how difficult it can be to keep one entertained on the sidelines while watching the other child play. After several years of spending countless hours on the sidelines I've learned that having the right gear can keep everyone happy, entertained and comfortable! Below are 8 sidelines must-haves for parents who love being their child's number one fan!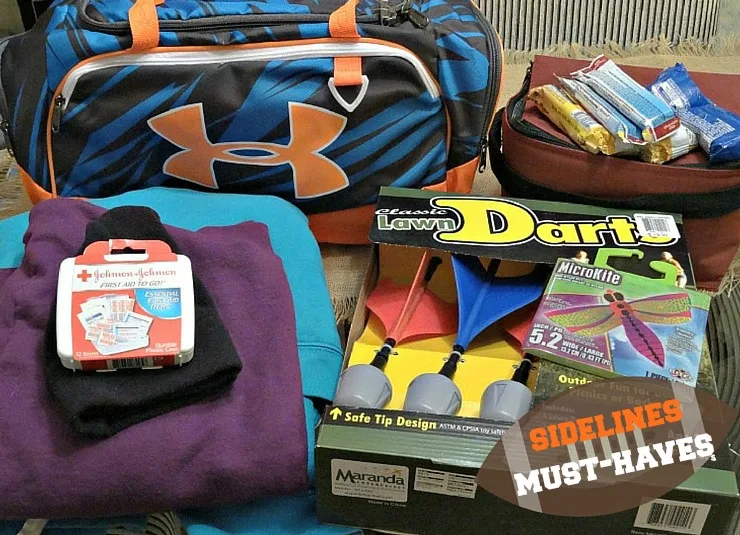 1. A Bag – the first thing you must have is a bag in which to carry all of your sidelines must-haves! I found this roomy tote bag at Dick's Sporting Goods. It's the perfect size for carrying everything we need to stay happy and comfortable on the sidelines.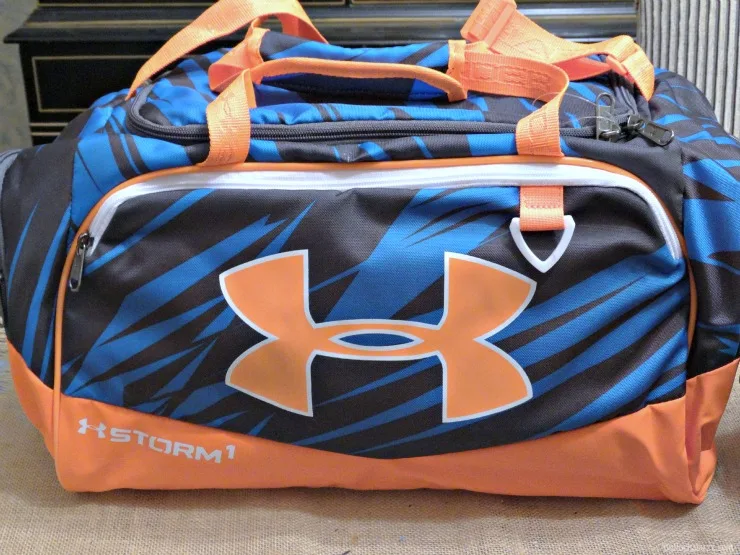 2. Healthy Snacks – kids get hungry quickly, especially when playing hard, and as we all know they can also get cranky quickly when hungry. Always carry some healthy snacks for the kids participating, the ones on the sidelines and yourself.
3. Drinks – don't forget some ice-cold water and sports drinks, as well!
4. Mini-Cooler – an easy-to-carry, mini-cooler to keep those drinks cold.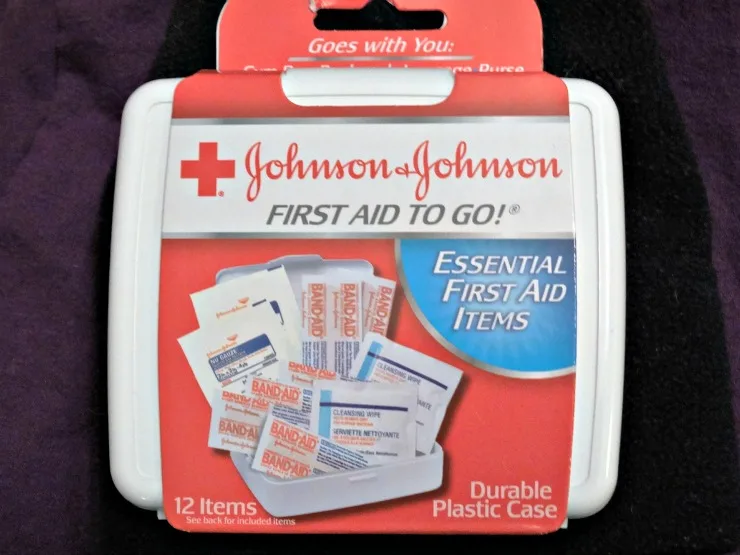 5. A Small First Aid Kit – accidents happen which is why I always carry a small first aid kit.
6. Toys and Small Activities – to keep any kids that are with you on the sidelines happy and entertained. Dick's Sporting Goods® has several outside toys and activities for kids of all ages. For example: a mini kite is perfect for windy days, and this outdoor yard dart set game is small enough and light enough to carry along and keep the kids occupied for hours.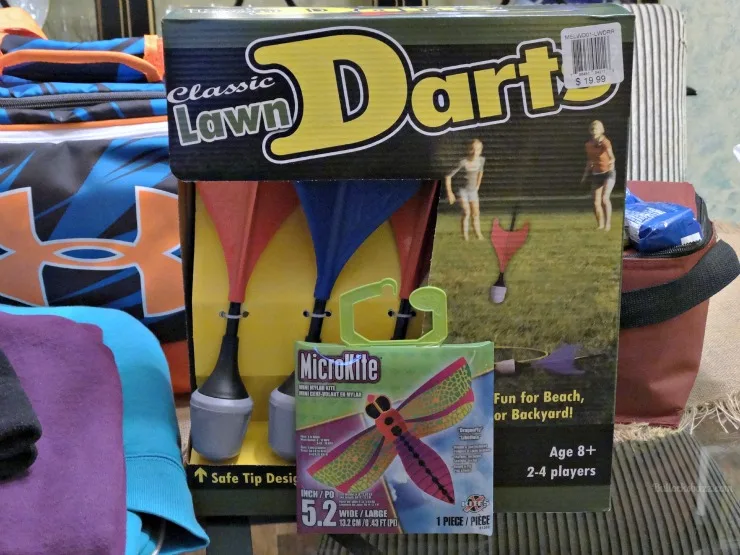 7. Spare Coats/Blanket – now that the temperatures are falling, always bring along some extra jackets and even a hat to keep everyone toasty warm!
8. A Fold-Away Chair – when spending hours on the sidelines, feet can get tired quickly. That's why I always make sure to have a fold-away chair.
Ever since we started sports, we've shopped at Dick's Sporting Goods. It has become our one-stop shopping destination for equipment, shoes, apparel and more. Almost all of my sidelines must-haves can be found at Dick's Sporting Goods for a great price! Whether it's football, soccer, basketball or baseball, Dick's Sporting Goods has us covered!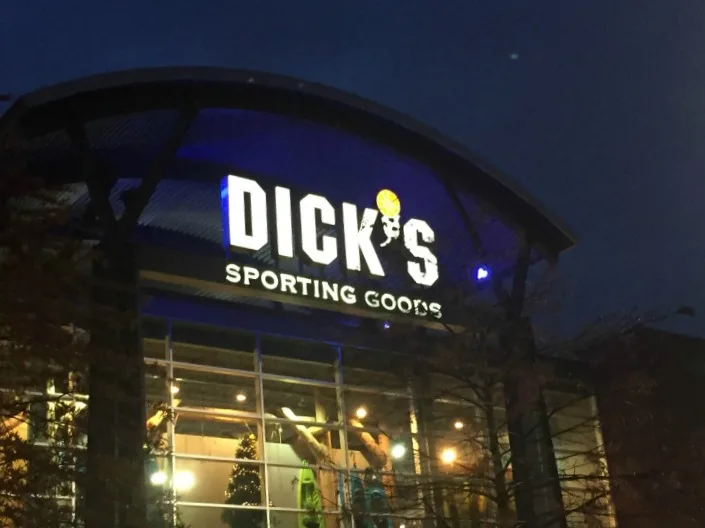 Nothing beats watching your kids doing something they love – and having all the comforts you need as you watch from the sidelines! Be sure to visit your local Mom-Approved Dick's Sporting Goods for all your sideline needs!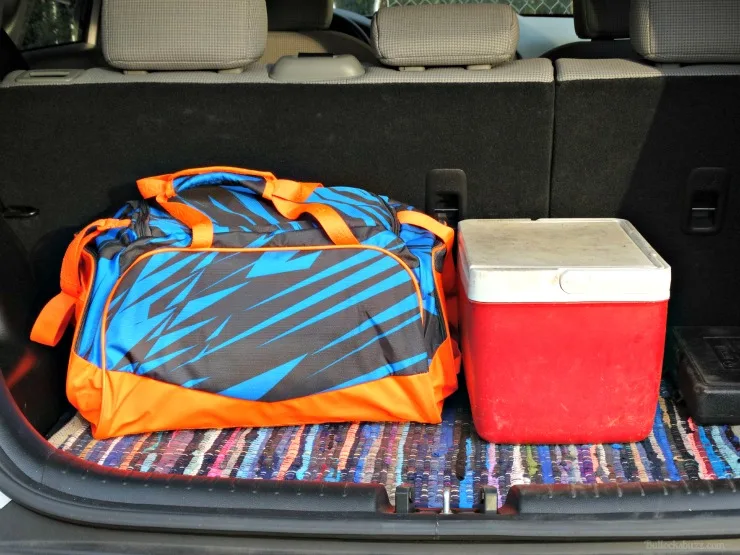 Connect with Dick's Sporting Goods: Shop| Facebook | Twitter
What do you pack to cheer on your kids during outdoor sporting events?
Alaina