As a blogger/influencer my laptop is one of my most important tools. I do everything on it from writing new blog posts to posting on social media to editing photographs and videos. I am constantly on it, and constantly multi-tasking. And while I love my laptop, I find myself wishing that I had a desktop so I could have a second monitor. As luck would have it, a few months ago, I got my wish thanks to the SideTrak Swivel.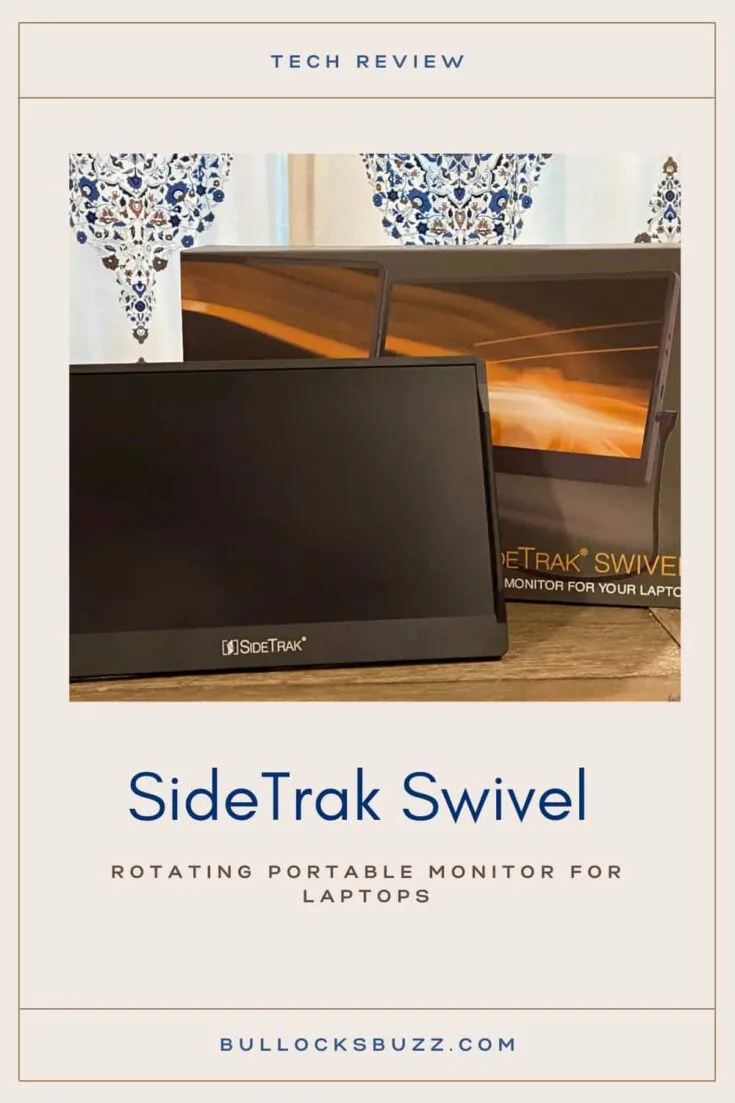 Made by Stand Steady, the SideTrak Swivel is a 12.5" Full HD lightweight, portable monitor that securely attaches to the back of any laptop making it a breeze to work anywhere you need with two screens.
SideTrak Swivel Features
The Swivel portable monitor not only gives you a fully functional second screen, but it's also much more versatile than a traditional monitor and is packed full of unique features including adjustable brightness, screen autorotation, vertical screen rotation, built-in kickstand, and a smaller footprint on the back of your laptop.
Portable and Lightweight
The compact SideTrak Swivel weighs just a mere 1.2 lbs so it won't make your laptop any less portable.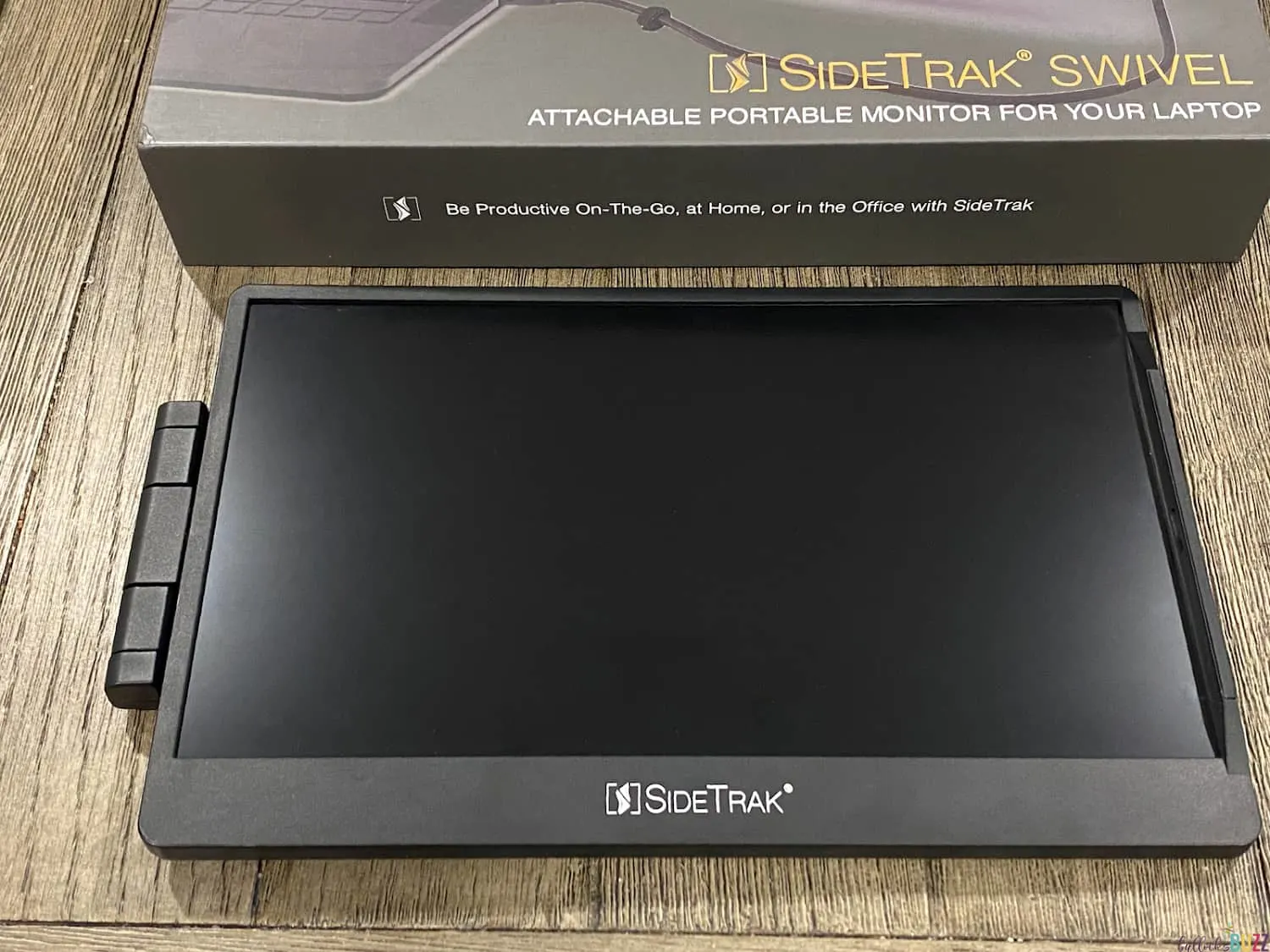 Mirror, Extend, and Rotate
With the Side Trak Swivel you can easily extend your screen for more real estate. You can also mirror your display to share your work. Plus, its innovative mounting frame/hinge allows it to rotate 270° and swivel 360°, which together with screen autorotation, enables you to easily share your screen by rotating it horizontally or vertically. This is very handy for school, meetings, presentations, and more.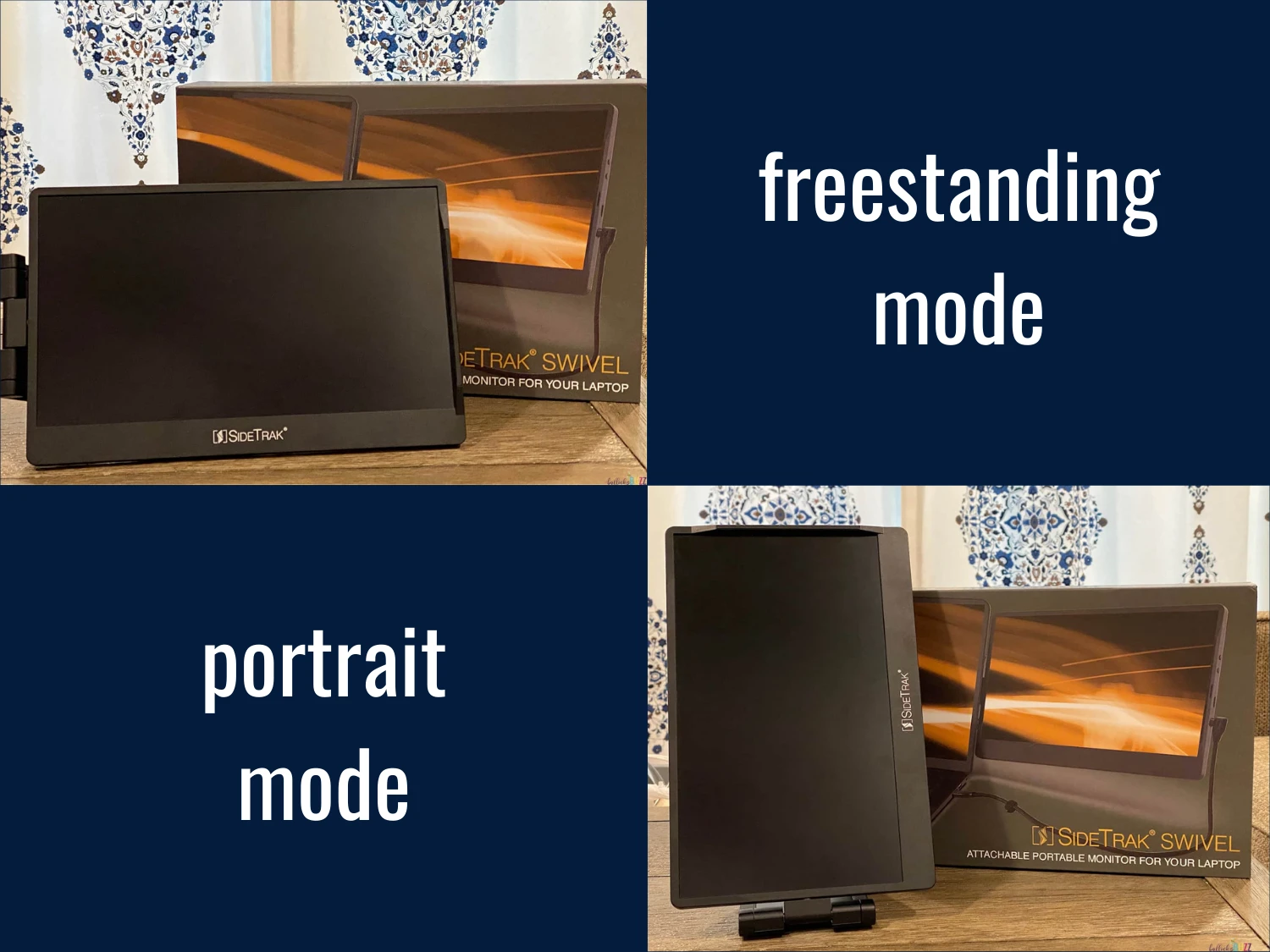 Adjustable
The SideTrak Swivel can easily be adjusted to your viewing preferences including:
Independent Mode – allows you to use the SideTrak Swivel's foldable mounting frame as a kickstand to convert it into a portable, free-standing display. You can use it in portrait mode (vertical) or as a free standing monitor (horizontal).
Left and right direction – you can attach the SideTrak Swivel to the right or left side of your laptop depending on your preferences.
Compatibility
The SideTrak Swivel works with pretty much all operating systems including Linux, Chrome, Windows, Mac, PS4, Xbox, and Switch.
It's powered by USB-C cord or mini HDMI and USB-A, and there is no download required.
Plus, it can be easily mounted on any size laptop.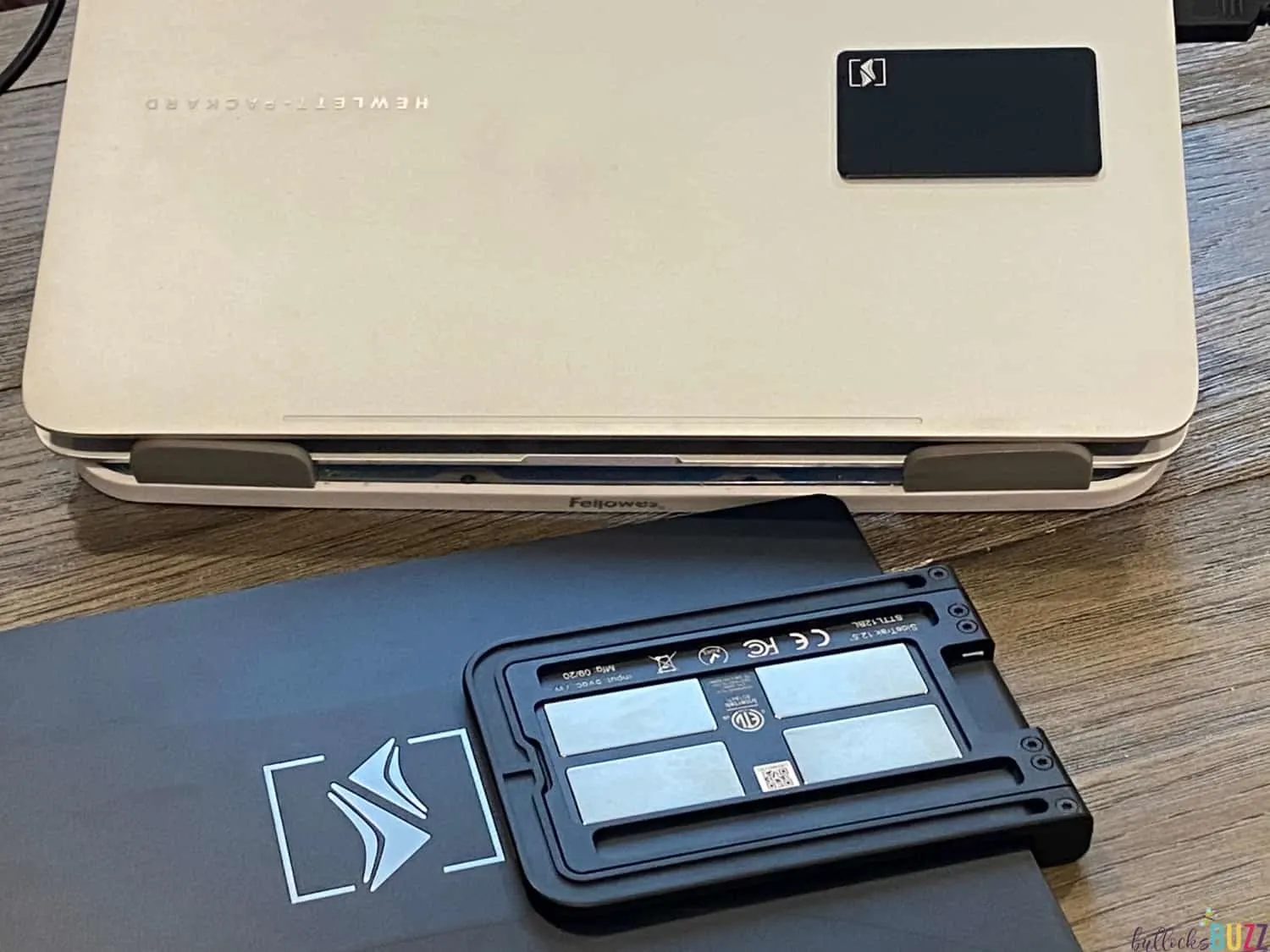 Installation
Installation is about as simple as it gets. The monitor comes with a semi-permanent, device-safe magnetic plate that uses an adhesive to attach onto the back of your laptop. Once you've mounted the plate, the Swivel then attaches to it via super strong device-safe magnets on its hinge.
When correctly mounted, the magnetic connection is so great that you can easily pick up and move your laptop without having to break down and redo your entire set up. And when you're finished using it, simply fold it back against your laptop's lid for easy storage and carrying.
My Thoughts
The Side Trak Swivel has helped increase my productivity greatly. The extra real estate provided by the second screen makes it so much easier to multitask. I no longer find myself having to open and close multiple tabs while researching and writing posts, and editing and creating images and videos.
Plus, I can easily work from anywhere I need — with a dual screen setup on my laptop. I don't have to have a desk or a table.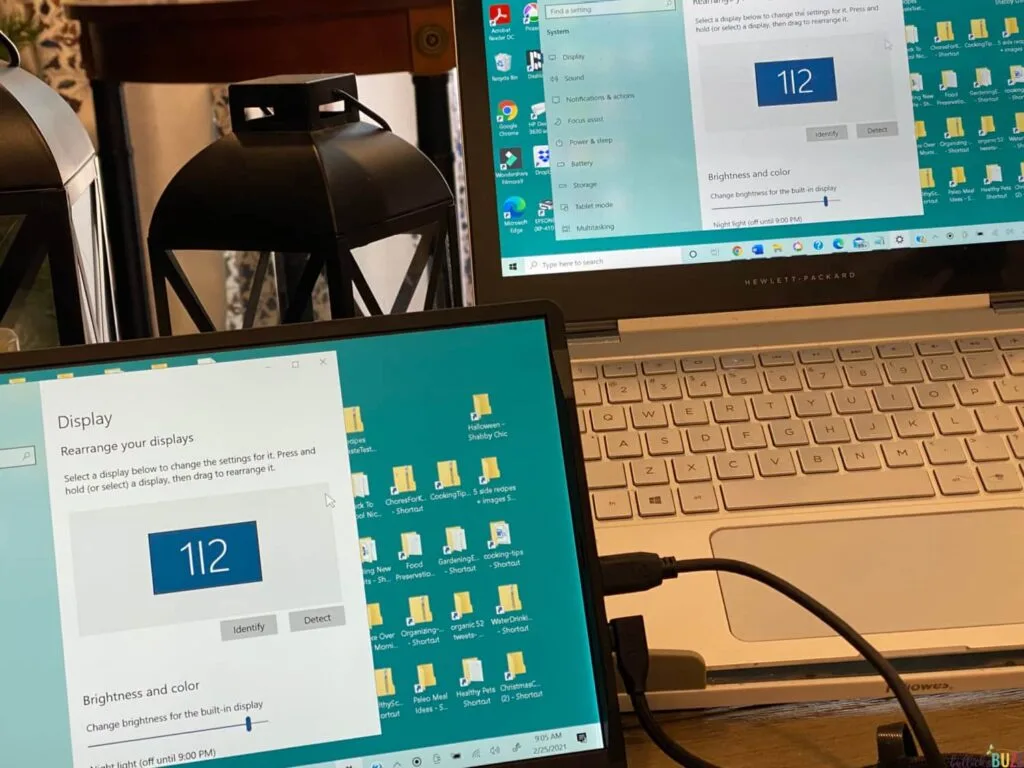 Installing the Swivel really was a breeze. It took me maybe five minutes total to install the screen and set up my laptop for dual screens. Since my laptop is a bit older, I have to use both the power cord and included adapter, but the setup works perfectly. Although it would be nice if they could find a way to make the connection cordless.
At first I was worried the Swivel would be too heavy and either fall off or topple my 13-inch laptop, but I've had zero issues. Plus, it's so light, I can hardly tell a difference in weight when carrying my laptop around with me.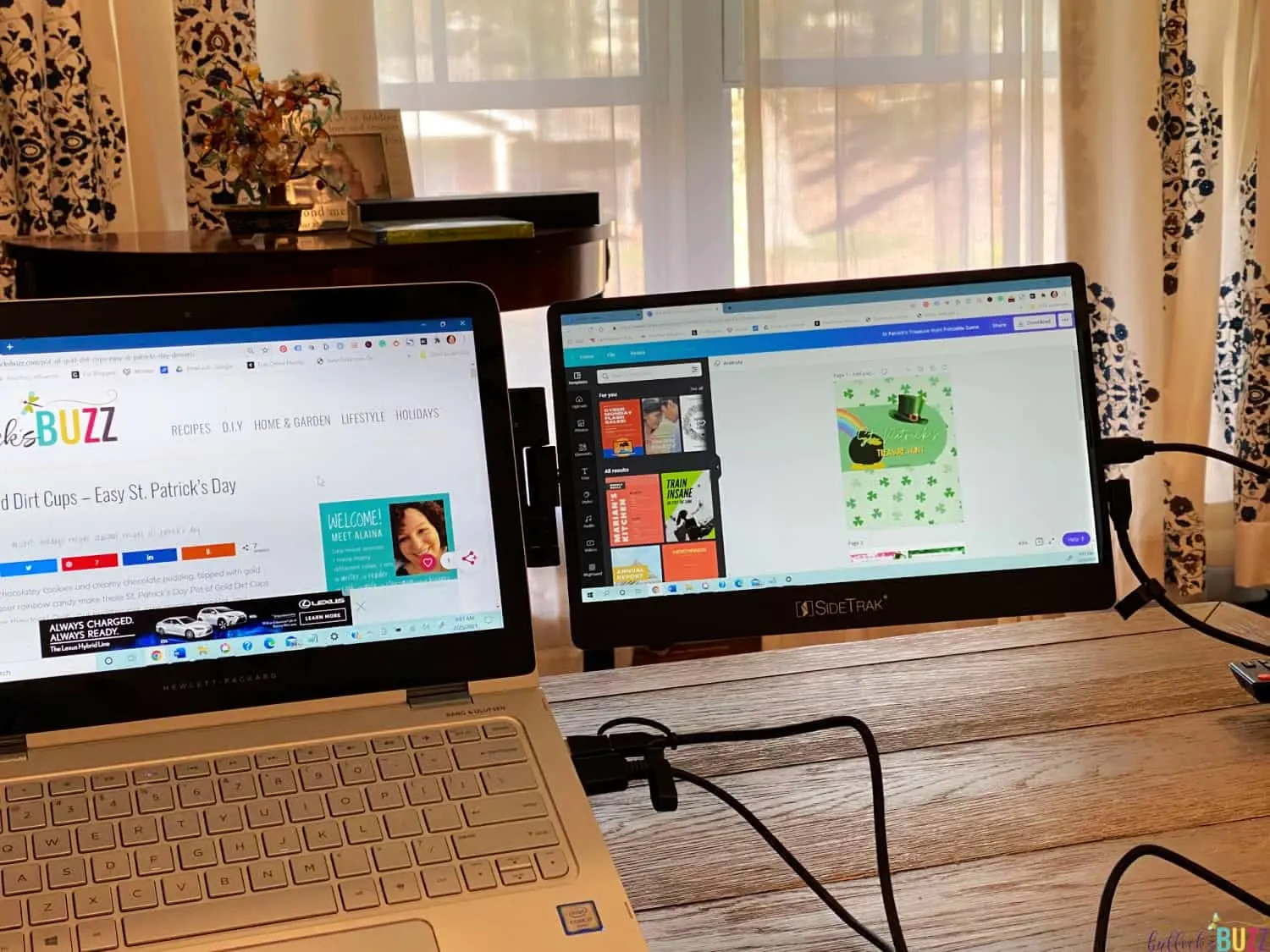 As far as clarity and sharpness, I'm very pleased. The screen is very sharp and clear whether I'm writing, surfing the internet, or viewing a movie. I especially like the fact that you can alter the brightness. And while the colors are not quite as vivid as my laptop screen, it is very close.
Overall I'm very happy with it and definitely recommend it to anyone looking for a high-quality, durable portable second monitor for their laptop.
You can buy a SideTrak Swivel rotating, portable monitor for laptops through the SideTrak site, Amazon, or at big box stores.