Summer's nearly here.
And with lockdown restrictions gradually easing, many of us are eagerly anticipating balmy summer nights, cold beers and cocktails, and, most importantly, good company in the form of friends and family (subject to government guidance).
But is your home ready for the return of fellow humans?
Make sure with these fabulous five ways to spruce up your home for summer.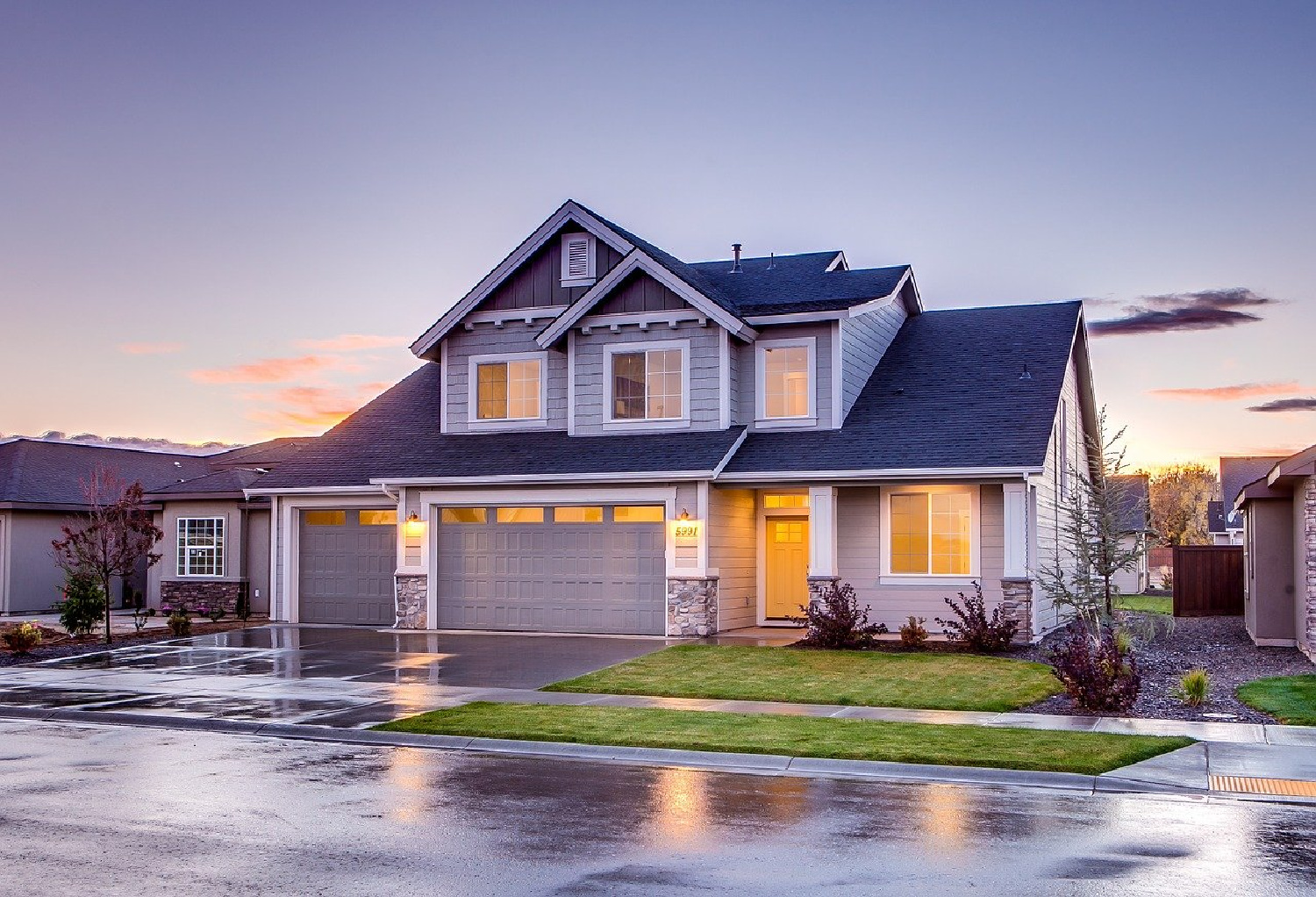 Front door
If your home façade is a face, your front door is the mouth.
Prefer a mouth full of rotten teeth and the detritus of last night's dinner or one that's nice and clean and perhaps has a little lipstick on?
Thought so. Create a great first impression for visitors by repainting your front portal – here are some fab front door refurbishment ideas. They're a great way to spruce up your home for summer.
Soffits & fascia
Soffits and fascia are those bits between your roof and walls that guttering is often connected to. You only notice them when they're looking tired and tattered.
But replacing them can make a subtle but powerful improvement to the way your home looks. It's a little like getting unruly eyebrows to look completely sleek.
We're riding this house/face metaphor until the wheels fall off!
External walls
If your front door is your home's mouth and your soffits and fascia are its eyebrows, then your external walls are its skin.
And if it's looking a little pale, porridge-like, and leathery, give it a facelift by investing in some cracking rendering supplies from Direct Building Products.
Once you're finished, your façade will look like it has been bathing in spring dew. A simple way to spruce up your home for summer.
Barbecue area
We know what you're thinking. What is the barbecue area in this whole house/body scenario?
Simple – the barbecue area is the stomach of your home. And most people prefer a neat, tidy stomach which you can cover up when it rains.
The same goes for barbecues. Grab yourself a neat, gas-powered number with a rain cover.
Hot tub
We just about got away with the stomach/barbecue area thing, right?
But hot tub, come on. Can we really shoehorn that in?
Indeed we can – the hot tub is the heart. That warm, cozy place that feels best when you're in great company. With or without a swimming costume. No judgment here.
If you fancy your own cuddle puddle, take a look at these amazing hot tubs from Blue Whale Spa.
So there you have it – five fantastic ways to spruce up your home for summer.
They say home is where the heart is, but now you know that home is also where the mouth, eyebrows, skin, and stomach are too.
These home improvement tips are designed for everybody to enjoy – choose the ones that float your boat and have the time of your life!