Show the ones you love just how much you love them this Valentine's Day with Smooches from Columbia Empire Farms!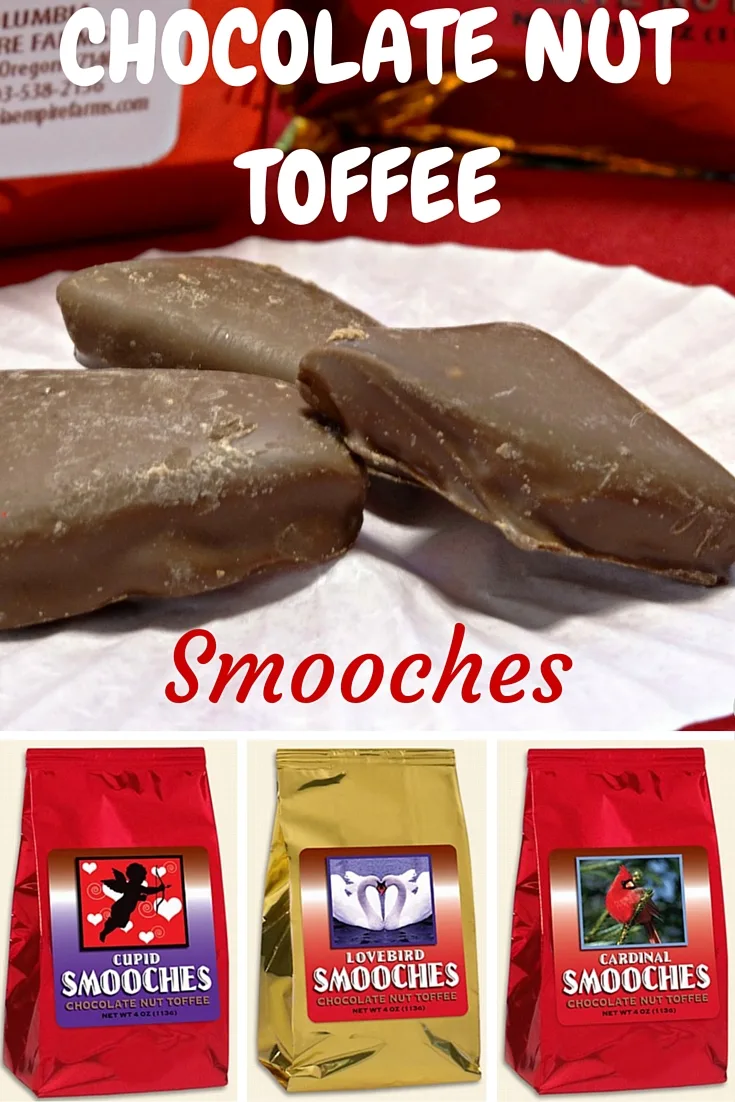 If you are a fan of toffee, and everyone in my family most definitely is, then this is one candy I highly recommend you try! Deliciously sweet and creamy nut toffee is smothered in rich milk chocolate making these Smooches almost better than the real thing.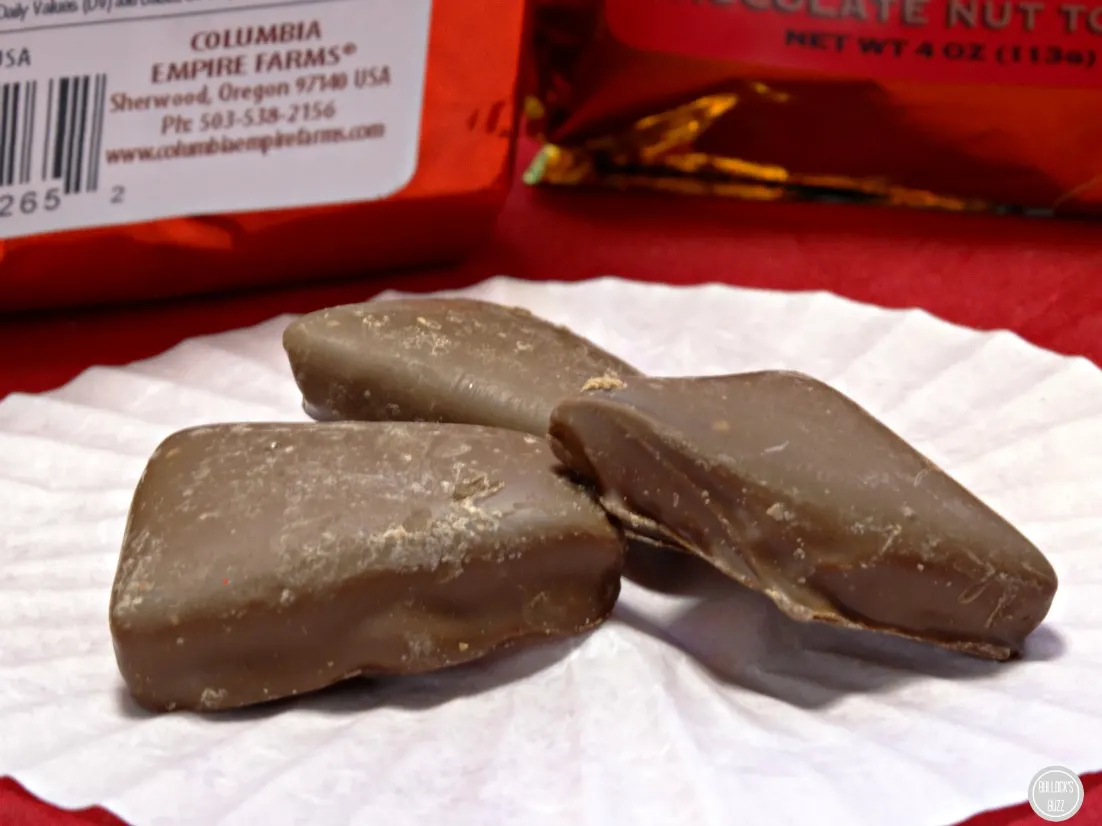 Packaged inside of "Cupid," Lovebird" and "Cardinal" smooches (candies), these tasty treats are made and packaged fresh by Columbia Empire Farms, one of Oregon's premier hazelnut growers. Each 4 ounce bag is packed full of chocolate toffee goodness, and is the perfect size for Valentine's Day. And at just under $6 a bag, they won't hurt your wallet either!
Already got your Valentine Day sweets? You can also find these little gems in all sorts of fun packaging from political preferences to animals, from baby gifts to leprechauns – they are all the same candy just the outside packaging changes!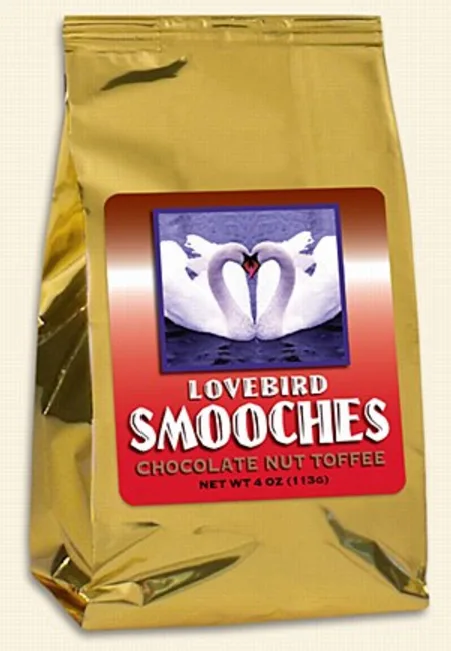 But these Smooches aren't all Columbia Empire Farms makes! In addition to growing hazelnuts, berries – especially the marionberry – are another of their specialties. Browse their retail site to find all sorts of farm-fresh foods including preserves, syrups, fruit spreads, butters, pie and cobbler fillings, as well as hazelnuts and hazelnut confections; the list of specialty foods goes on and on. And if you are looking for a truly unique gift, try one of their gift packs or baskets. Learn more about these and other amazingly delicious to products by visiting Columbia Empire Farms.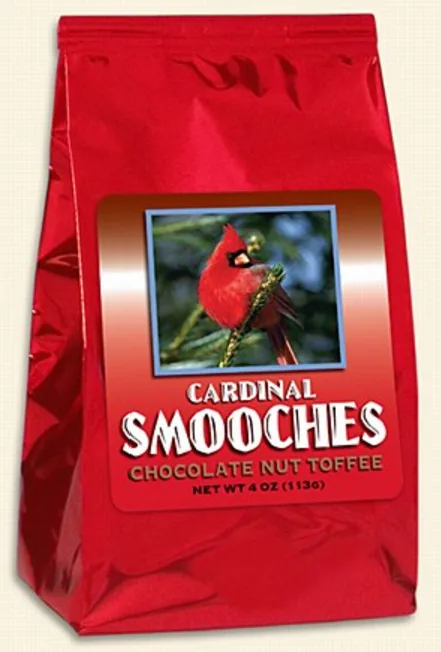 Surprise your loved ones this Valentine's Day with chocolate nut toffee Smooches crafted to fit the occasion.
Connect with Columbia Empire Farms/Your NW : Web | Facebook |Twitter