Today social networking is everything. The days of simply swapping phone numbers are long gone. These days, when you meet someone new, you swap practically all of your networking info. There's your name, email, cell, blog, Facebook, Instagram, Linked In, Tumbler, Twitter, the list goes on and on. And whether you are sharing your information professionally or with a new friend, it's great to have a fun, fashionable and practical way to pass that info on. A way that really makes you stand out. That's where these social networking cards by socialcirclecards come in.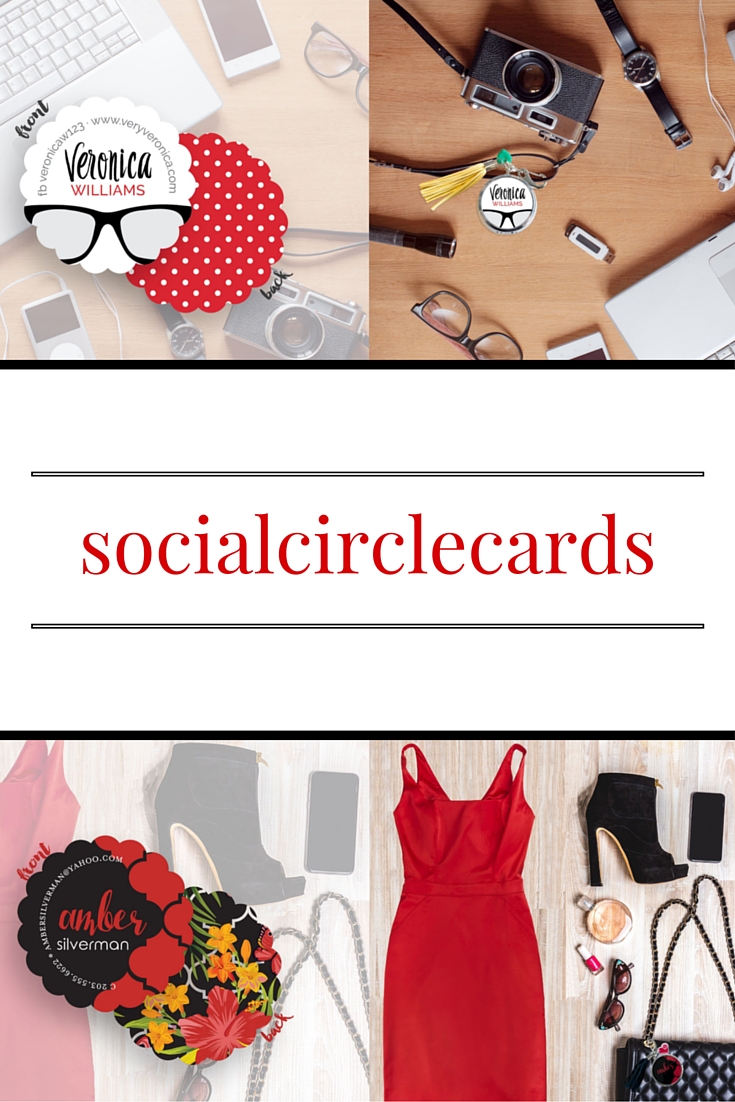 Social Networking Cards by socialcirclecards
socialcirclecards have taken the traditional business card and turned it into something you're excited to hand out. Something that people will remember you by and actually want to keep.
socialcirclecards are networking cards for the 21st century. We coined the term "social networking cards" because that is exactly what they are; cards made especially for social networking. socialcirclecards contain all of your networking info like your name, cell, email, and even your Facebook or Instagram info.
Instead of the typical rectangular-shaped business card, socialcirclecards are circular in shape with a quirky and fun scalloped edge. They measure about 2″ in diameter, and are double-sided for twice the fun. socialcirclecards can be customized with all of your social media info: your name, cell number, blog, Snapchat, Instagram or more.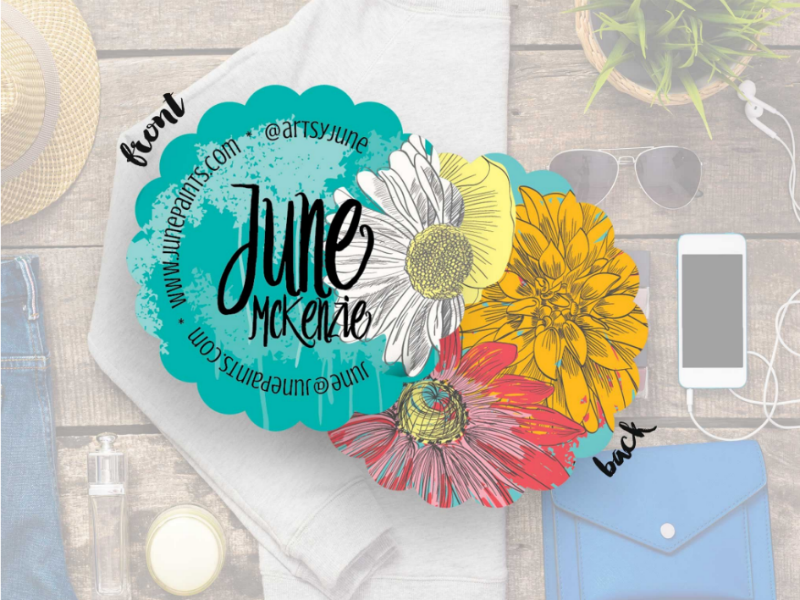 Multiple Styles and Designs
socialcirclecards are available in lots of different styles and designs ranging from Bohemian to Classic and everything in between. You're sure to find a design you like no matter your personal style. Below are a few of my favorites…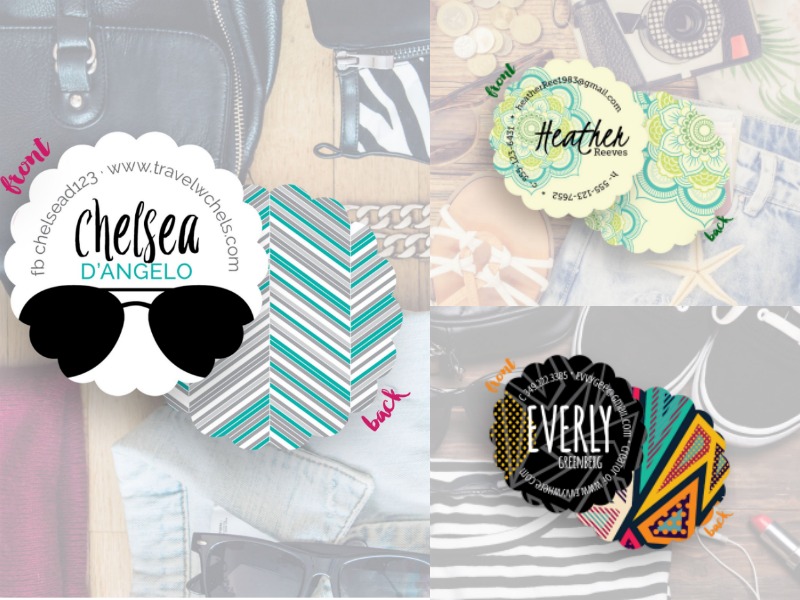 Customized Carrying Case
As if the cards aren't awesome enough, there is also a cute customized carrying case that comes with a matching tassel and heart charm. The case has a handy clip on it which easily clips to your purse, pocket or anywhere else you prefer. It's a fun and stylish way to keep your socialcirclecards right at hand. Here's a closer look at the case…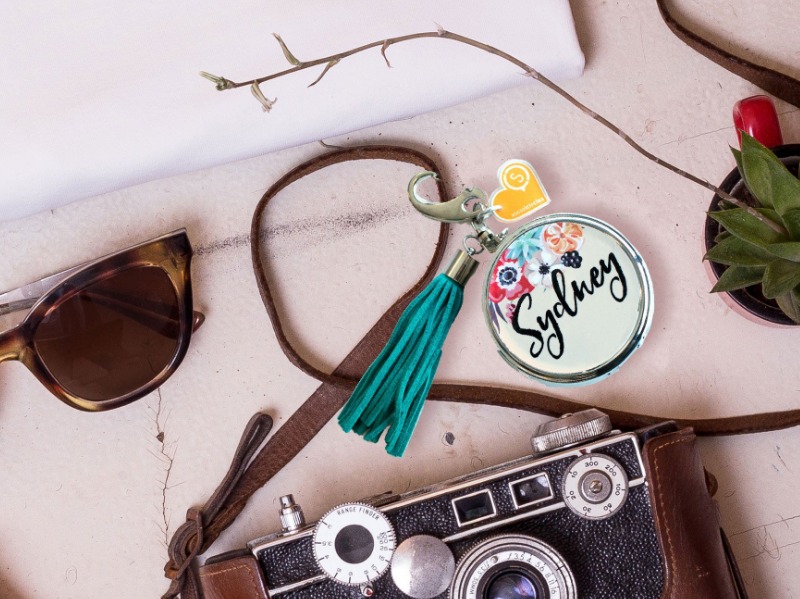 Great for Bloggers and Other Professionals!
The following description really caught my eye as I was looking around the socialcirclecards site:
They [socialcirclecards] make super chic social media cards, the best business cards, fun visiting cards and even work for bloggers as social media business cards – all while looking fashionable and being accessible at the same time.
Blogger friends, this is so true! Why? Because getting your name out there and standing out from the crowd is a vital part of your job. There are hundreds of thousands of other bloggers, so you absolutely need to make a lasting first impression. Social networking cards by socialcirclecards are the perfect way to do this!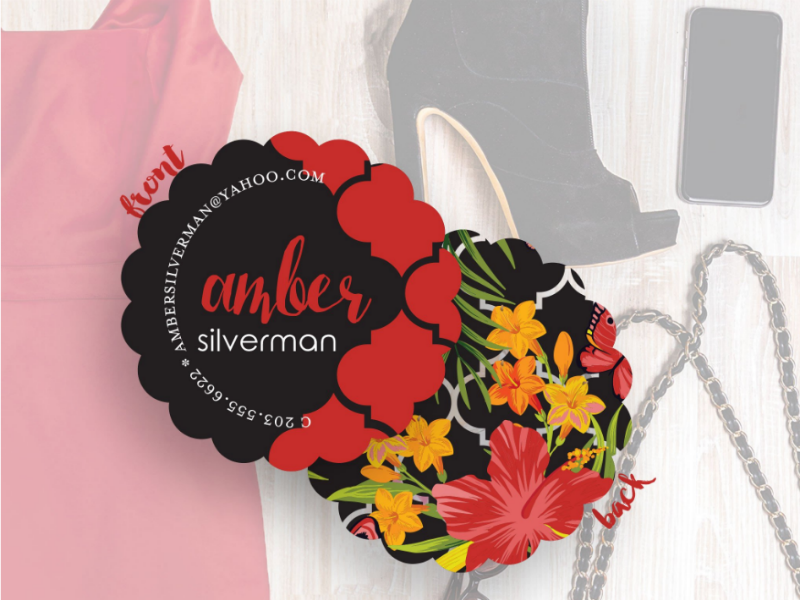 Great for Friends!
If you aren't a blogger, social networking cards are also a stylish and fun way to stay connected with your friends! Picture this: you're at a party and you meet someone who you really click with. Think of how easy it would be to simply hand them all of your networking information on one cute card versus digging around for a pen and paper and writing them all down. Besides, paper that is plain and boring could easily be forgotten, socialcirclecards will be remembered.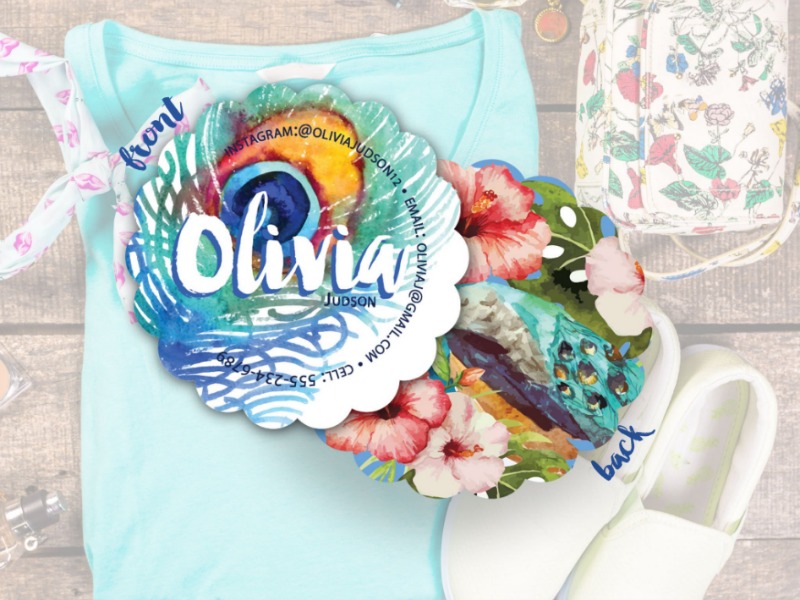 Get Your Social Networking Cards!
socialcirclecards start at $34.95 for a set of 50 cards including a case with the tassel and heart charm. You can order them directly through the socialcirclecards website. And remember, social networking cards are the perfect way to make that fashionable first impression!
What would you use social networking cards for? Work or fun?