Tender, fluffy rice full of delicious southwestern flavorings comes together quickly in this easy Spanish Rice recipe.
One of my favorite rice dishes is homemade Spanish Rice. If you like Spanish Rice, then you have got to try this recipe! This family recipe is very easy to make and takes only about 25 to 30 minutes – including prep time.
One thing I love about this Spanish Rice recipe is just how easy to make it is. Plus, there are so many ways to enjoy it. Spanish Rice makes for a tasty accompaniment to chicken, shrimp, and steak, and with Mexican entrees such as fajitas, tacos, tostadas, or enchiladas. You can use it in a Rice Bowl along with a protein of choice, or even in a Stuffed Bell Pepper recipe.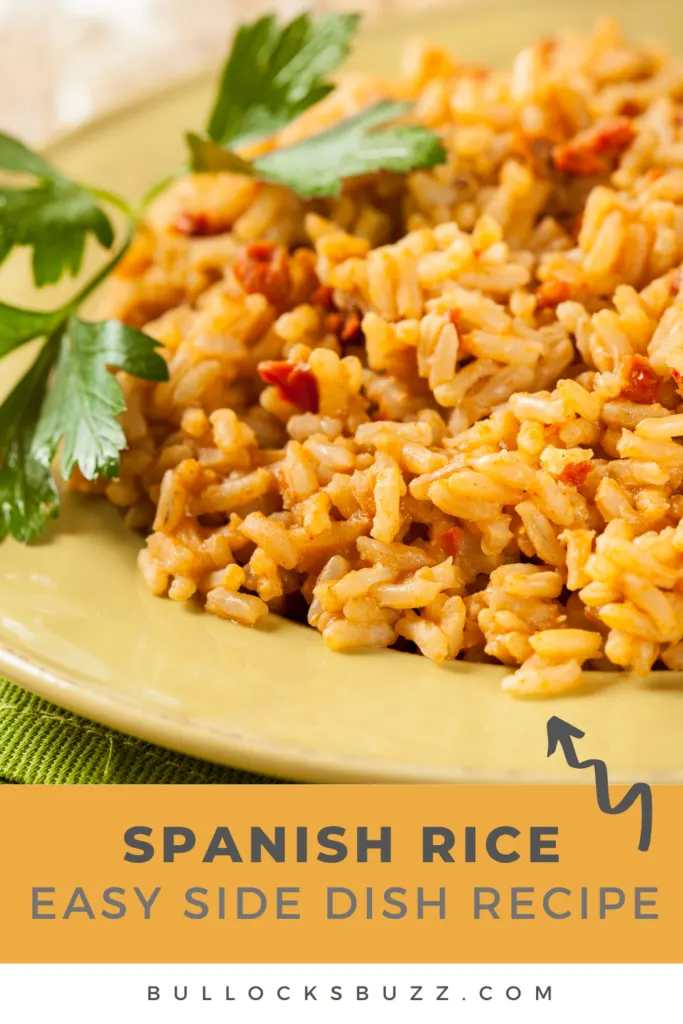 What Exactly Is Spanish Rice?
Spanish Rice, aka Mexican Rice, is basically a rice pilaf with southwestern flavorings. It is an excellent side or main dish for pretty much any meal and it comes together with just a few ingredients and minimal effort.
What Kind of Rice is Best to Use in a Spanish Rice Recipe?
I personally love to use long-grain white rice when I make this Spanish Rice recipe. I've found that it tends to get nice and fluffy and doesn't stick to the pan as some short-grain rice do.
However, you can also use basmati rice, although it won't be quite as fluffy, either. You can also swap brown rice for white rice. Just remember that brown rice takes longer to cook than white rice, especially if you've been freezing brown rice.
How to Make Spanish Rice
Making this Spanish Rice recipe is a breeze. You basically brown the raw rice first along with some onions and garlic. Then you add in the chicken broth and tomato sauce and let the entire thing simmer.
The rice absorbs the chicken stock mixture and comes out tender, fluffy, and packed with flavor.
You'll find the complete list of ingredients and instructions in the printable recipe card at the bottom of this post.
Disclosure: This blog post contains affiliate links for products or services I think you'll like. This means if you make a purchase from one of these links, I may make a small commission at no additional cost to you. P.S. I only recommend products that I use and love.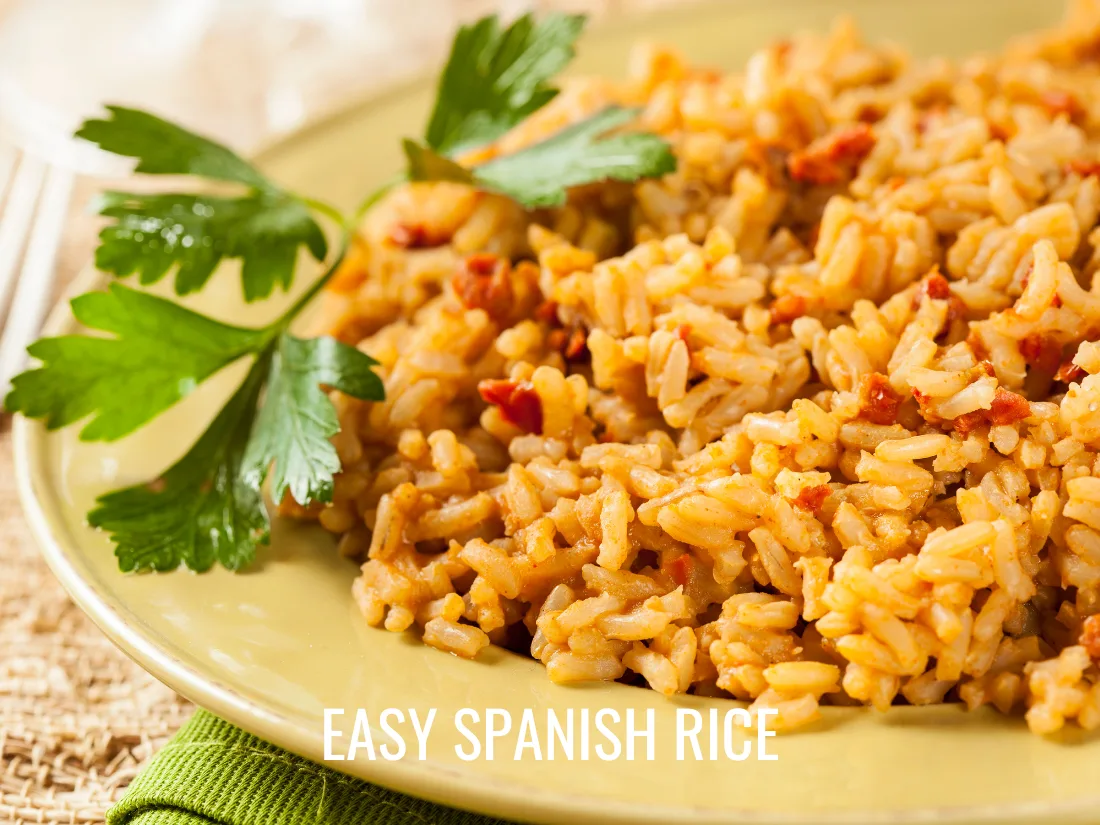 Kitchen Tools You May Need
Spanish Rice Ingredients
This Spanish rice recipe calls for just a few common ingredients and comes together in mere minutes to make a flavorful side dish the entire family will enjoy. In fact, I bet you have many of these ingredients already.
vegetable oil
uncooked long-grain rice
garlic salt
ground cumin
chopped onion
tomato sauce
chicken broth
Instructions for Spanish Rice
This simple Spanish Rice recipe takes just a short while to make. Even better, you only need one saute pan so cleanup is quick and easy, too!
Yield: 4 servings
Spanish Rice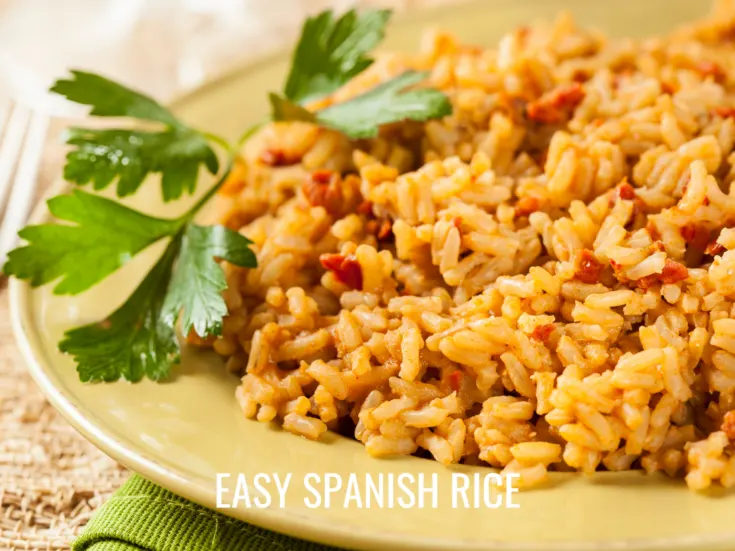 Tender, fluffy rice full of delicious southwestern flavorings comes together quickly in this easy Spanish Rice recipe.
Ingredients
3 tbsp vegetable oil
1 cup long grian rice
1 tsp garlic salt
½ tsp ground cumin
¼ cup onion, chopped
½ cup tomato sauce
2 cups chicken broth
Instructions
Heat the oil in a large saucepan over medium heat and add rice.
Cook, stirring constantly, untilthe ricet is puffed and golden brown.
While the rice is cooking, sprinkle with salt and cumin.
Stir in onions and cook until tender.
Add in the tomato sauce and chicken broth and bring to a boil.
Reduce heat to low, cover, and simmer for 20 to 25 minutes.
Fluff with a fork before serving.
Nutrition Information:
Yield:
4
Serving Size:
1 cup
Amount Per Serving:
Calories:

292
Unsaturated Fat:

0g