Today I have a great giveaway for you AND an Amazon Coupon Code for Superior Source Vitamins!
For many, January marks the beginning of a brand new set of resolutions to maintain a healthy diet and exercise. However, according to U.S. News, about 80% of those New Year's resolutions are abandoned and fail by the second week of February!
But health is not something that should ever be abandoned. Since we are right in the middle of February, and since March is National Nutrition Month, I figured there's no better time to talk about supporting you and your loved one's well-being and Superior Source Vitamins!
I am thrilled to be a brand ambassador for Superior Source. This is a sponsored conversation, regardless, all opinions are my own.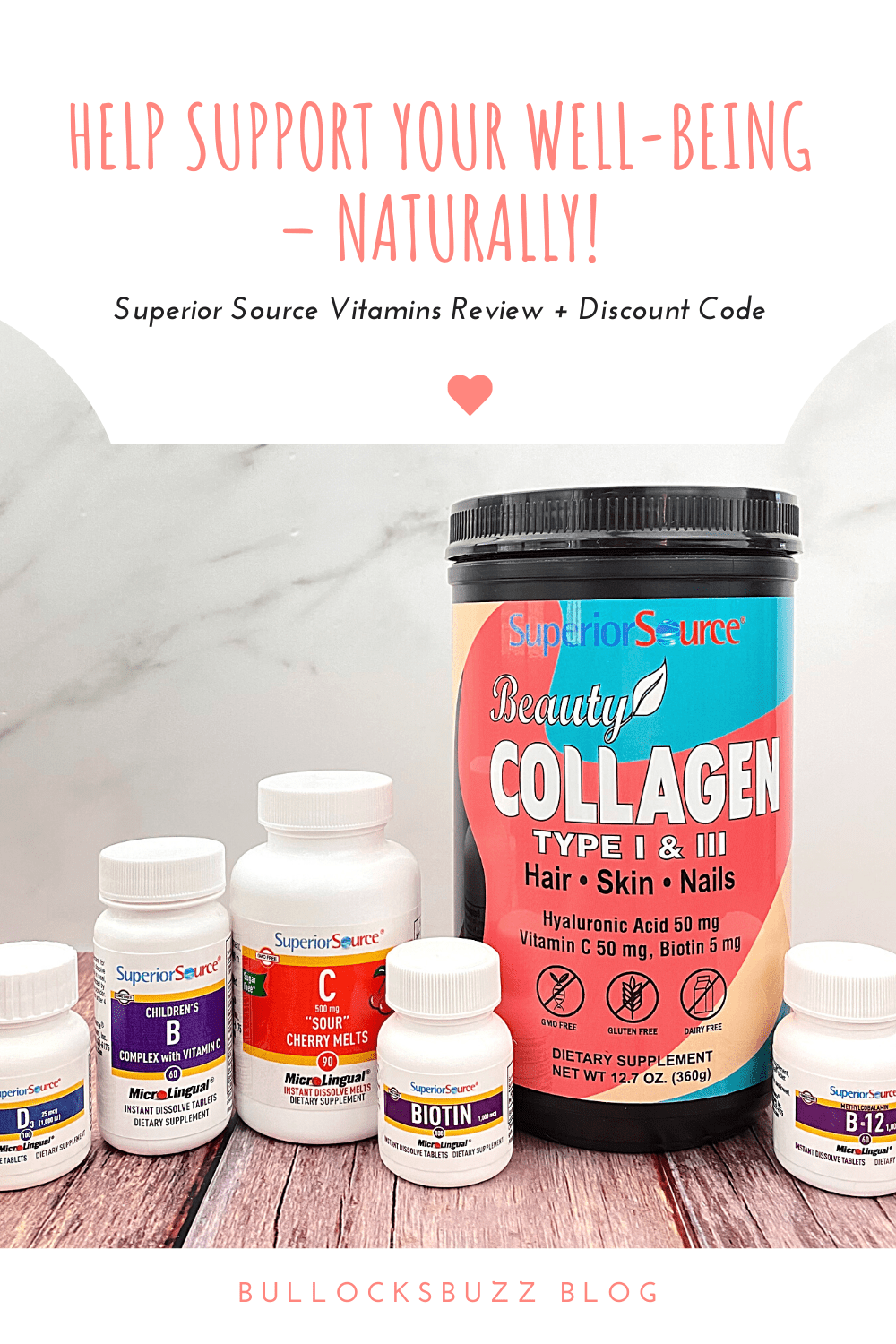 Vitamins and Health
A few months ago, my doctor informed me that I was deficient in several vitamins. Since then, I've been trying to raise my levels by eating more healthy foods rich in the appropriate vitamins and taking supplements.
However, swallowing pills, especially those gigantic multivitamin "horse pills", is something that I've always struggled with. Sometimes my gag reflex tries to kick in, while other times it seems like the muscles in my throat simply don't want to work.
So something that should take no time at all, winds up taking way too much time.
Then I learned that by swallowing supplements, as much as 50% of the potency is lost in the high acid environment of your stomach. So you're basically getting very little to nothing out of it. Crazy, right?!
Enter Superior Source Vitamins.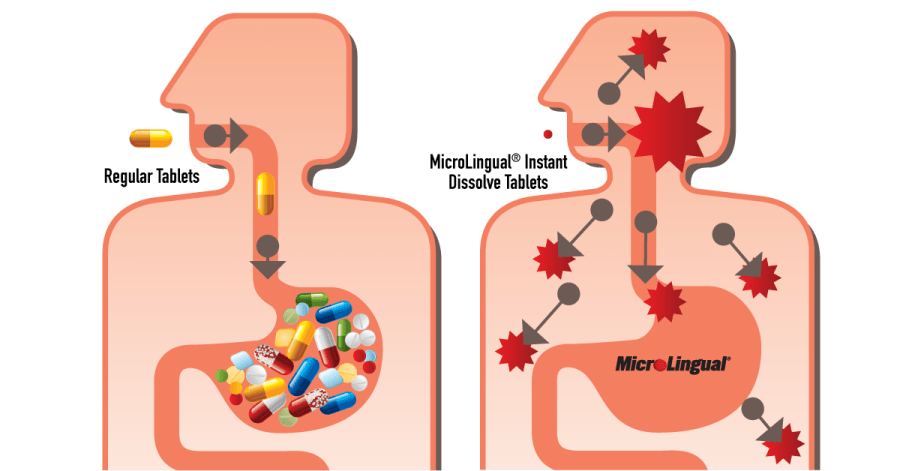 Superior Source Vitamins and MicroLingual® "Under the Tongue Technology"
Superior Source offers a full line of vitamins and supplements for men, women, and children. Their products are all-natural, with no fillers, sugars, GMOs, preservatives, additives, or dyes.
Instead, they are made with just 3 simple ingredients. They are clean and pure, exactly the way nature intended.
But what really makes Superior Source vitamins stand out from the rest is their unique MicroLingual® – "Under the Tongue Technology".
What Does MicroLingual® Mean?
Superior Source vitamins are designed to be put under the tongue (sublingual) where they dissolve within seconds and are quickly absorbed into the body. No water needed!
This makes it so much easier for your body to get and use more of the vitamins it needs.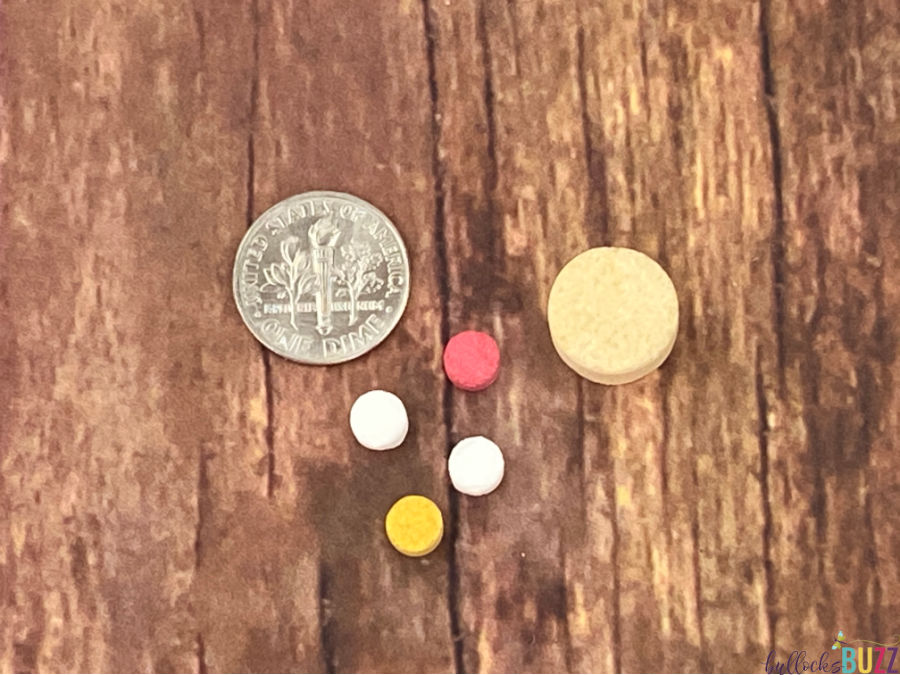 Plus, since Superior Source vitamins contain NO excessive fillers and binders, they are MUCH smaller than other vitamins. In fact, they are concentrated in just one-tenth the size (that's tiny!) of an equivalent standard vitamin tablet that you'd swallow!
Hence the name MicroLingual® – aka tiny instant dissolve tablets.
This small size makes it SO much easier easy for children (and people like me) to take their vitamins and supplements.
Supporting My Well-Being With Superior Source Vitamins
I've been taking Superior Source vitamins for several weeks now. They sent me a Support Your Well-Bring product gift pack with 7 of their vitamins and supplements for my family and me to try. You'll have a chance to win the same below!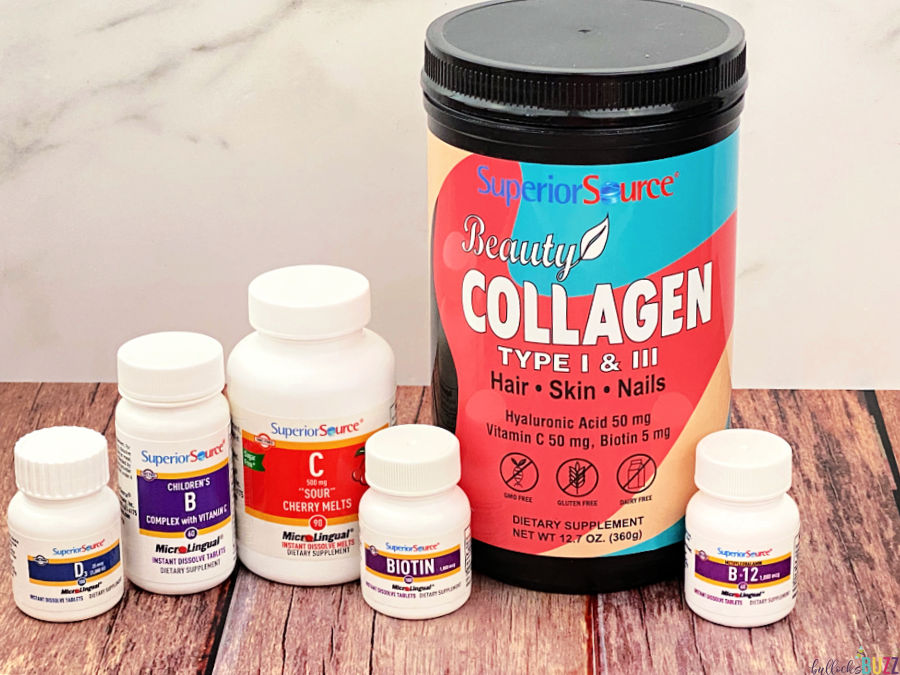 Included in the package were:
Vitamin B-12 – this vitamin is essential for top energy levels, heart health, and mental clarity. *
Vitamin D – Vitamin D works together with Calcium to help develop and maintain strong bones and teeth. It is also essential in maintaining eye health as well as skin, teeth, and the immune system.
Vitamin C – Vitamin C helps develop and maintain healthy skin and bones. It also helps to form collagen and enhances the absorption of iron from plant-based foods we eat. Vitamin C also provides support to the body's immune system. NO sugar added.*
Biotin – Biotin helps to maintain healthy blood sugar levels, and promotes nail and hair strength. It also helps support cell growth, the metabolism of fats and amino acids, and the production of fatty acids.*
Daily Value Multi-Vitamin – These Multi-Vitamins contain 100% of 11 vitamins and nutrients that your body needs for optimal health, including B vitamins for energy metabolism plus Vitamin C and A for antioxidant protection and immune support.*
Children's B-Complex with Vitamin C – This Children's B-Complex with folic acid, calcium pantothenate, and biotin is formulated to provide the nutrients that support optimal health. It also helps support the production and maintenance of new cells, nervous system health, energy metabolism, and healthy heart function.*
Beauty Collagen – Superior Source Beauty Collagen can help support skin, muscles, bone health, and hair and nail growth and maintenance. There are 19 amino acids (proteins) found in collagen. Additional ingredients include Biotin, Hyaluronic Acid, and Vitamin C.*
---
*Disclaimer: These statements made have not been evaluated by the FDA. This product is not intended to diagnose, treat, cure or prevent any disease.
---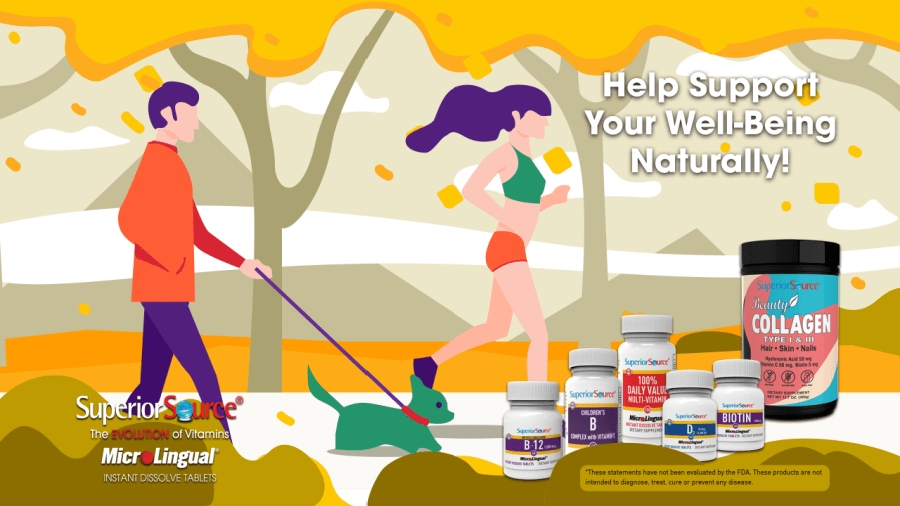 My Thoughts on Superior Source Vitamins
So far, I am very happy with these Superior Source vitamins, especially since they are so easy to take. They really do dissolve within seconds once you place them under your tongue.
And if you are wondering if these Micro-Lingual® vitamins have a taste, to me, they do. It's a very subtle taste, but it isn't yucky and I've gotten used to it quickly.
My husband, on the other hand, says he doesn't notice anything. So I guess it depends on the person.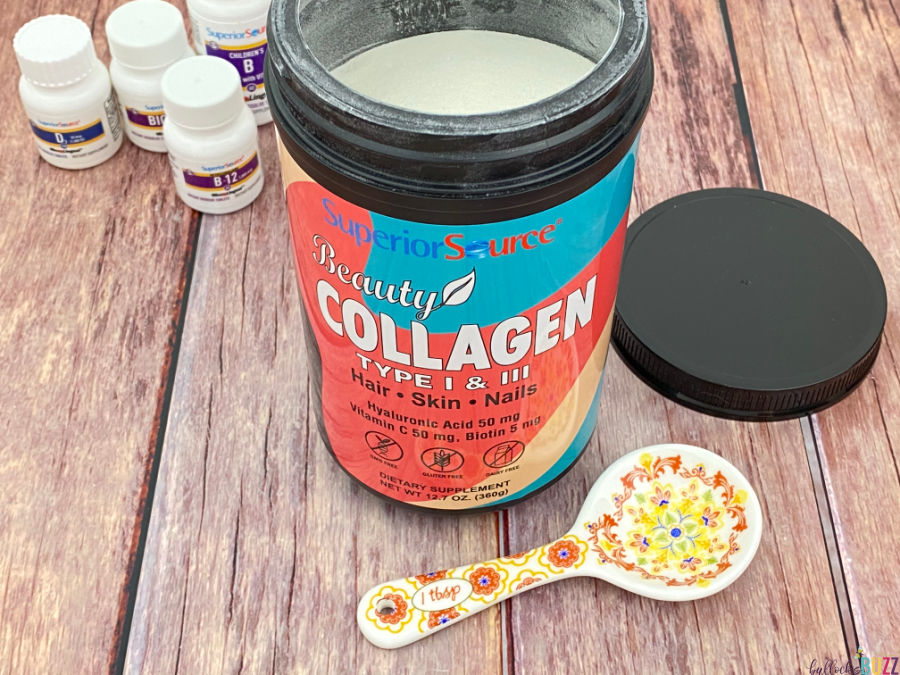 One of my favorite products is the Superior Source Beauty Collagen. As one of their best-selling products, it has just 50 calories per serving and is packed with the good things we women need including proteins for supporting skin, muscles, bone health, hair and nail growth, and maintenance. It also contains Hyaluronic Acid, Vitamin C, and Biotin.
Best of all, it's easy to take; simply mix one scoop in with your favorite drink. And it doesn't taste bad at all.
Final Thoughts on Superior Source Vitamins and Supplements
So…
No pills to swallow.
No loss of nutrients.
No dyes, additives, or preservatives.
No GMO or sugars.
No magnesium stearate or silica.
No coatings.
No chemical binders or excessive fillers.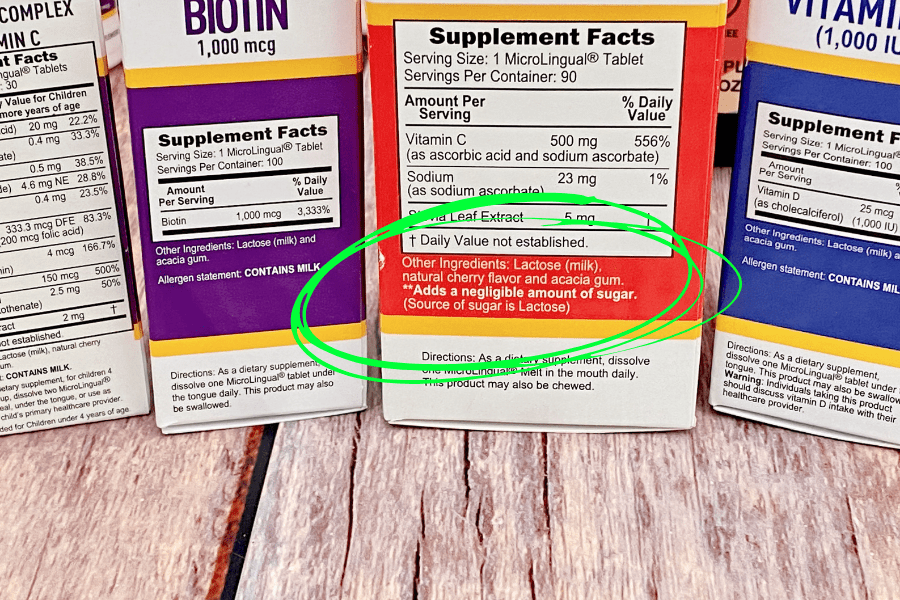 Plus, the vitamins are 90% smaller than regular vitamins and contain only 3 clean ingredients – making them pure, clean, and simple to take.
I'd say that's a win!
Oh! And speaking of winning, be sure to enter our Support Your Well-Bring Giveaway below where you could win over $100.00 in Superior Source vitamins for you and your loved ones!
But first…
Where Can I Buy Superior Source Vitamins and Supplements?
If you're wondering where to find these MicroLingual® vitamins and all Superior Source vitamins and supplements, you can find them at pretty much any major retailer.
Use their handy store locator tool to find a store near you. Or, you can purchase from online retailers such as CVC4Health.com and through the Superior Source store on Amazon!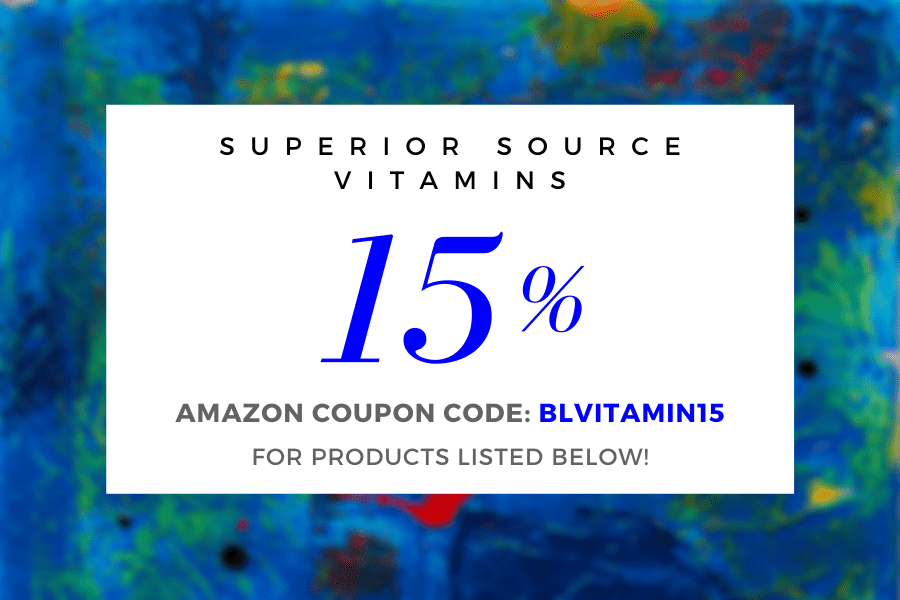 Superior Source Vitamin Amazon Savings!
Speaking of Amazon, when you purchase the following Superior Source vitamins through Amazon, you will get an extra 15% off! Simply use the Amazon Coupon Code: BLVITAMIN15 to get the 15% off on the following :
Collagen Peptides
Reservatrol
Triple B-12 3000 mcg
Calming Formula
No Shot B-12 10,000 mcg
K-2 300 mcg with MK7
KETO Collagen
B-12 2,500 mcg
L-Theanine 200 mg
K-2 100 mcg MK7 + D 5,000 IU
Beauty Collagen
Superior Source Vitamins Giveaway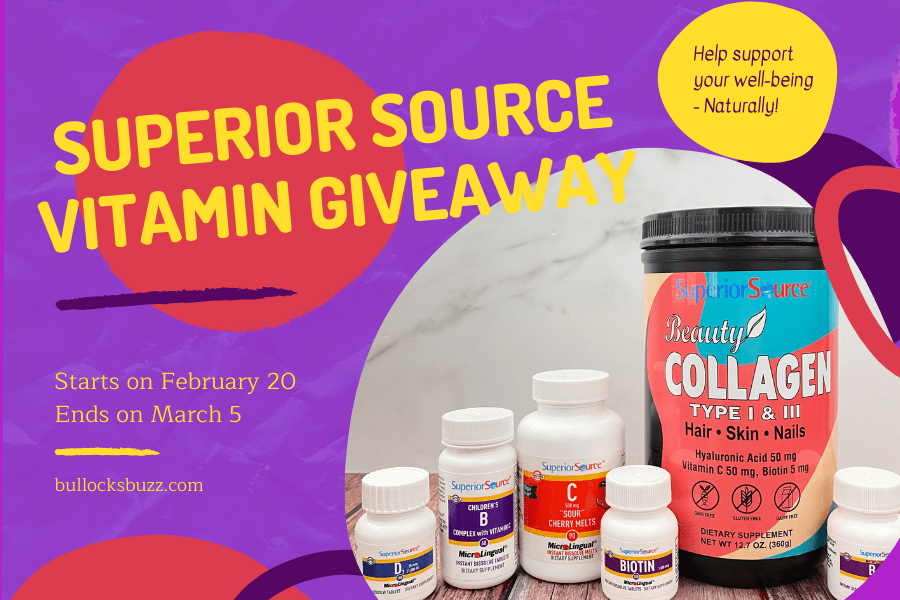 Enter our giveaway for a chance to win over $100.00 in Superior Source products for you and your family! One lucky winner will receive a Superior Source Vitamin 7-Pack ($110 value) including:
Vitamins B-12
Vitamin D
Vitamin C
Multi-Vitamins
Children's Complex with D
Beauty Collagen
Biotin
To enter, use the form below. This giveaway is open to USA residents ages 18 and up. It will begin on February 21 at 12:00 am CST and end on March 5, 2021, at 12 am CST.
GOOD LUCK!
Disclaimer: sponsor will ship the prize to the giveaway winner and has the right to change items on the giveaway package in case some are not available.