After being cooped up for way too long, I think we are all ready to enjoy a fresh, new season. Here are some springtime tips for families that'll help ensure you have a season where every aspect of your life feels like it's in full bloom!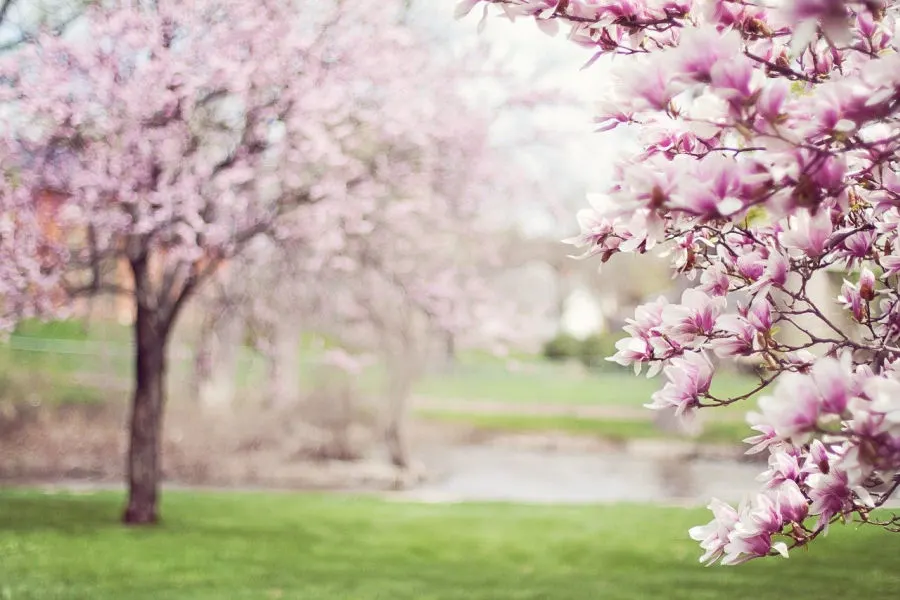 Maybe our senses are on a hair trigger thanks to months locked up inside, but we definitely feel that the nights are getting longer, the mornings a little brighter, everything feels airier and, dare we say it, a little more positive.
Yup, our sap is rising and we're really feeling like Spring is on its way – which is always wonderful news, even during a lockdown.
If you're into vernal vibes too, you'll love these five fab springtime tips for families.
Spring cleaning
A really good spring clean always makes you feel more organized and positive – and it's a symbolic sweeping out of the old to make way for the new.
Even purging your wardrobe can also be a spiritual experience.
Tree bathing
Tree bathing is another deeply cathartic that really chimes with that springtime feeling of rebirth and revitalisation.
And all you need to do is walk mindfully through your local woodland, taking in the fresh air and tuning into the natural vibes – bliss!
Pet perambulating
While taking your dog for a walk in the deep and slushy midwinter can sometimes feel like a total chore, strolling through golden fields in the spring is the complete opposite.
Beware of springtime pet allergies though – an allergy specialist can advise on treatments. All said, few things are better than bounding through the park on a spring morning with your favorite four-legged friend.
Bright flowers
One of our favourite things about spring is the simplest – we just love filling the house with fresh seasonal flowers.
Whether it's hyacinths, tulips, or daffodils, you'll find that our house is packed with the vibrant colors and scintillating scents of fresh flowers right through 'til summertime. And when you can pick up a bright bunch of daffs for next to nothing in most local supermarkets, why wouldn't you indulge?
Summer planning
Last but absolutely by no means least, the final element of spring which makes it so special is that its impending arrival means that summer isn't too far around the corner.
And even if that doesn't equate to the usual annual holiday this year, it still means that we're a step closer to the world returning to some sort of normality. If you want to get yourself into the groove for summer right now, creating a seasonal playlist on a platform like Spotify is one way to make it happen.
And there they are – five steps to help you and your family have a fantastic springtime. Pick those that float your boat and have fun trying them out.
Or alternatively, work your way through all five of our springtime tips for families in order to have a season where every aspect of your life feels like it's in full bloom!