The invites are out, the menu is planned and the fireworks are ready to go. Now all that's left is to get the supplies for the party, and the Sustainable Earth by Staples product line has just what you need to keep the celebration eco-friendly and the clean up easy!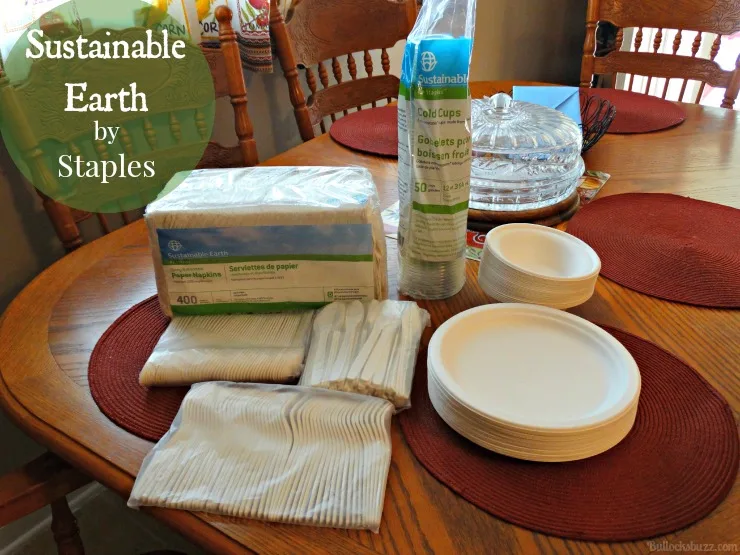 The new environmentally friendly Sustainable Earth by Staples line will keep the BBQ guests happy and ensure that your July 4th cookout goes off with a bang! With products suitable for all partygoers, you can spend your time enjoying the company and the food instead of dreading the pile of dishes you'd otherwise have to do once the party ends.
Made with renewable resources and recycled materials, Staples new Sustainable Earth products are completely compostable and are third-party environmentally certified. There is everything you need to pull off the perfect party including plates, bowls, napkins, cups, cutlery and more. And, as with all Staples brand products, Sustainable Earth products come with a 100% satisfaction guarantee. If you're not fully satisfied, you can return them for a full refund.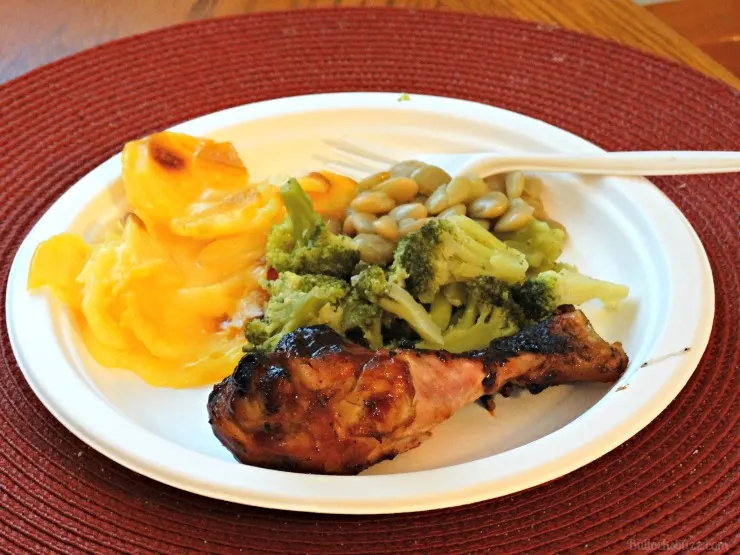 Food lovers can get their fill with the Sustainable Earth Compostable Plates without having to worry about bending, tearing or leaking. These 9″ plates are incredibly durable and can hold all the burgers, watermelon slices and cole slaw imaginable. Have leftovers? No problem! These compostable plates are also microwaveable. To be sure that you have enough for all of your guests, the plates are sold in packs of 250.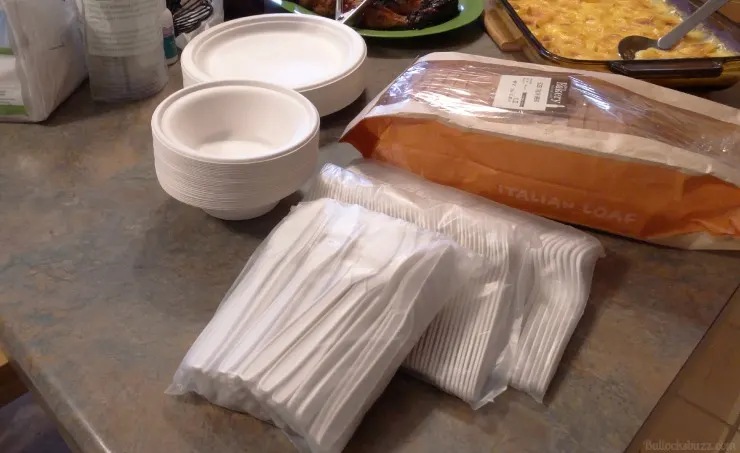 No meal is complete without a way to eat! Serve up the sides and eat your meals with the help of Sustainable Earth Compostable Cutlery's assorted forks, knives and spoons. Each medium duty strength knife, spoon and fork is 100% compostable, and sturdy enough to handle cutting your child's hot dog or burger. Sold in packs of 360 pieces, you get 180 forks, 120 spoons and 60 knives – enough for everyone.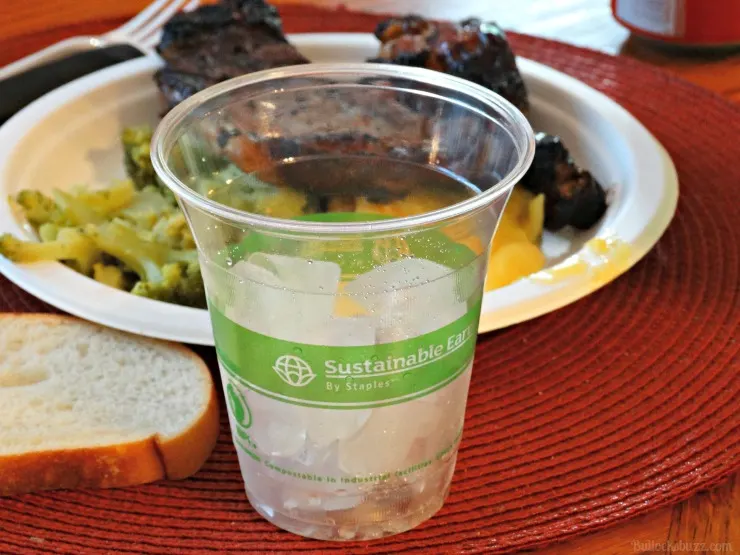 When it's warm outside, no one wants to be drinking a hot beverage! Staples' Sustainable Earth Compostable Cold Cups will keep all of your guests' drinks nice and cool! These 12 ounce compostable translucent cups are made of corn-based material which makes them completely environmental friendly. Like the other Sustainable Earth products, the cups are well made, not thin and flimsy like you get with some disposable cups. They are sold as 300 cups per case, and lids can be purchased separately.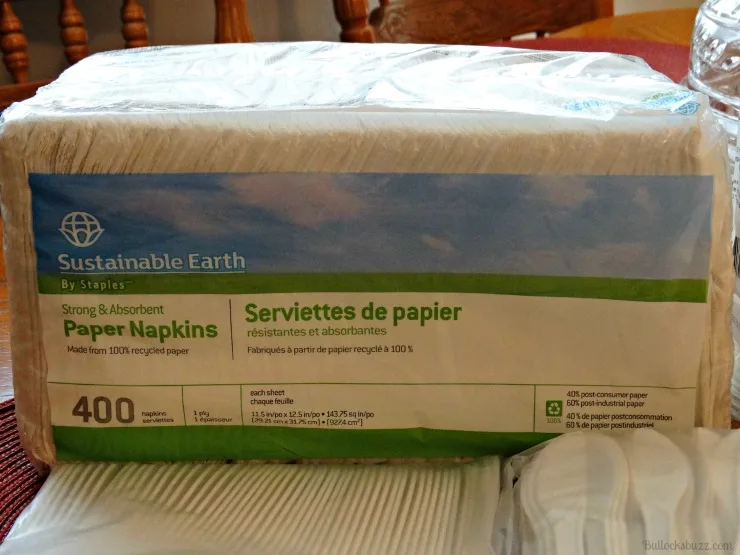 Ketchup and mustard stains are not going to clean themselves, especially at an outdoors get together. Thankfully, Sustainable Earth Napkins absorb all stains. These paper napkins are made from 100% recycled materials and are whitened without harsh chemicals, making them as earth friendly as they are party friendly. The napkins are much thicker than I expected, and they are quite absorbent, too. Each pack contains 400 napkins to help ensure that you always have enough on hand when you need them most.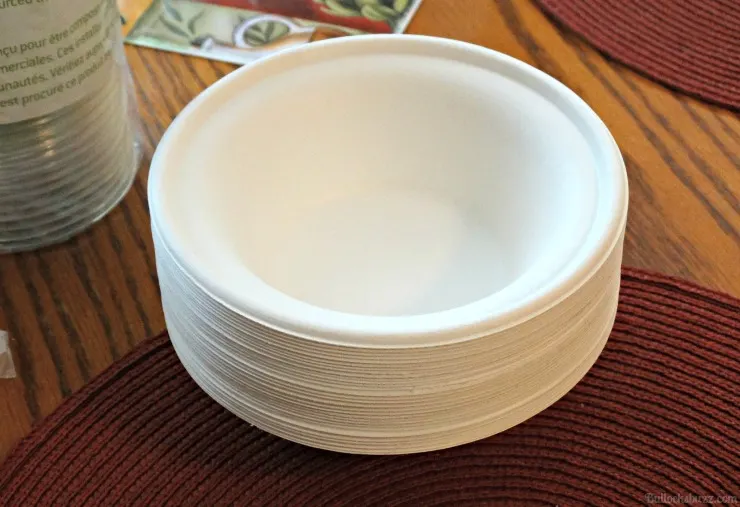 When it comes time for dessert, you can fill Sustainable Earth Compostable Bowls with as many ice cream scoops as desired. These 12 ounce capacity bowls are perfect for both hot or cold food, and just like the plates, are quite durable so no need to worry about bending, leaking or disintegrating. With each pack containing 125 bowls, you'll have enough for plenty of ice cream!
How Well Do the Sustainable Earth Products Work?
Overall I was very impressed with the entire Sustainable Earth line. Not only are each of the products durable, but they all look nice too. And nothing beats the fact that the entire line is made using recycled products, and is 100% compostable.
Sustainable Earth by Staples can be purchased both online ir in-store. Each package comes with quite enough making them a great buy for parties, BBQ's, get-together and even for the office. Plus not only is the Sustainable Earth line eco-friendly, it is also wallet friendly!