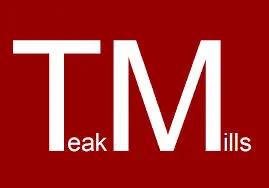 TEAK MILLS BUYER BEWARE UPDATE:

I feel that I need to mention the fact that a few months after publishing this post, I began to receive comments from people mentioning that they had ordered sets and never received them, nor their money back. I even went so far as to try to contact the person I worked with for this review myself, and he would not return any of my emails either. I am going to leave this post up as a buyer beware post.
I have always had a love for fresh-ground salt and pepper. There is just something so nice about it – the fresh, sharp taste of the salt, the spicy scent of the pepper. I also have a fondness for hand-crafted items, especially if they are made from reclaimed or re-purposed wood. I love the rich, warm tones and the unique patterns made by the grain of the wood. So when I was offered the opportunity to review a set of truly beautiful reclaimed teak Salt and Pepper Mills crafted by TeakMills, there was no way I was going to refuse!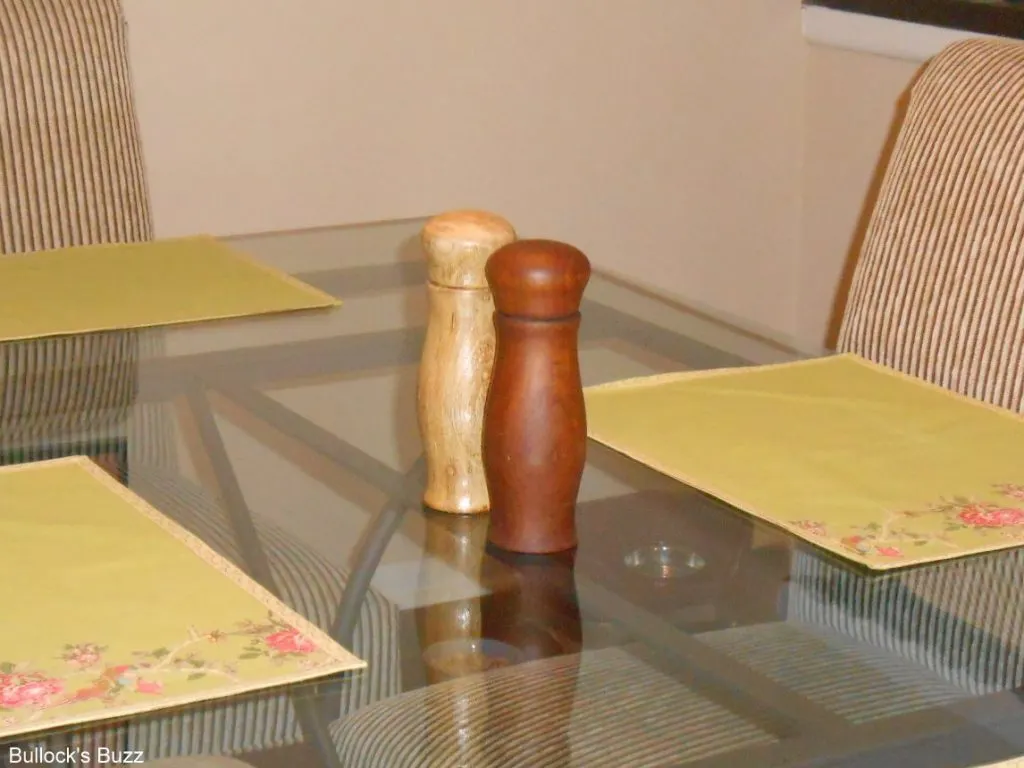 Who Is TeakMills?
TeakMills is located in Thialand and is well-known for their beautifully crafted salt and pepper mills made from reclaimed, old-growth teak. As Thailand's first green teak company, TeakMills uses eco-friendly practices and materials in everything from their fair labor practices to their manufacturing and packaging. Their teak is salvaged from abandoned and neglected structures from the early twentieth century that have reached the end of their useful lives. No trees are felled. No harmful chemicals or toxic stains are used in the manufacturing of the mills, which also ensures that they are food safe and FDA approved. They only use natural materials in their products, and recycled materials in their packaging.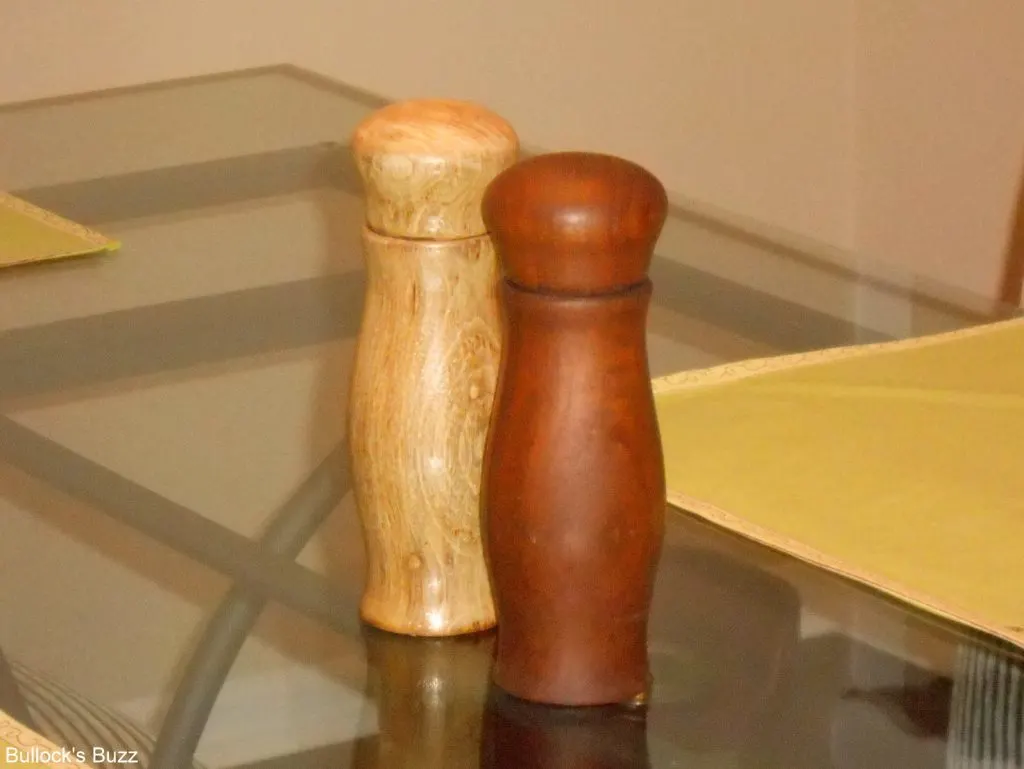 What Is Teak?
Teak is a tropical hardwood that is native to South and SoutheastAsia. These trees can live up to a hundred and twenty years, surviving everything from extreme drought to severe winds. The wood contains natural oils and resins inside its tight grain that will protect it for many years, and those oils along with its high tensile strength will prevent it from warping or cracking. It is also an incredibly beautiful wood. This unique combination of strength, beauty and carefree maintenance make teak the perfect choice of wood in gourmet kitchens. Old growth teak is extremely rare, and comes from teak trees that are over 80 years old. Since there are practically no old growth trees left, almost all of this type of teak comes from reclaimed wood which has a beauty and strength of its own. This is what TeakMills uses in its kitchenware.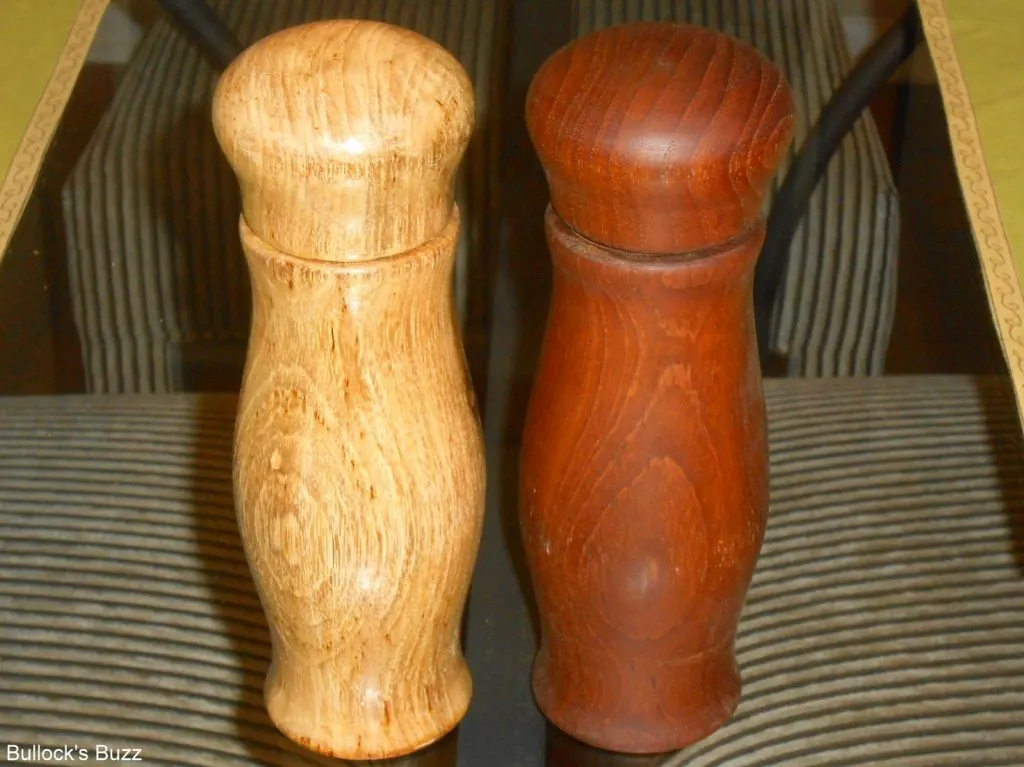 My Review of TeakMills' Salt and Pepper Mill Set
I was sent a beautiful Salt and Pepper Mill Set which, for the purpose of distinguishing between the two, has two different finishes. The salt mill is done in a lovely antique white which really highlights the unique grains of the teak, and the pepper is finished in a natural blend of teak oils which brings out the various warm tones in the wood. They come pre-filled with gourmet peppercorns and hand-harvested sea salt, and like all of their mills and shakers, they are guaranteed for 25 years!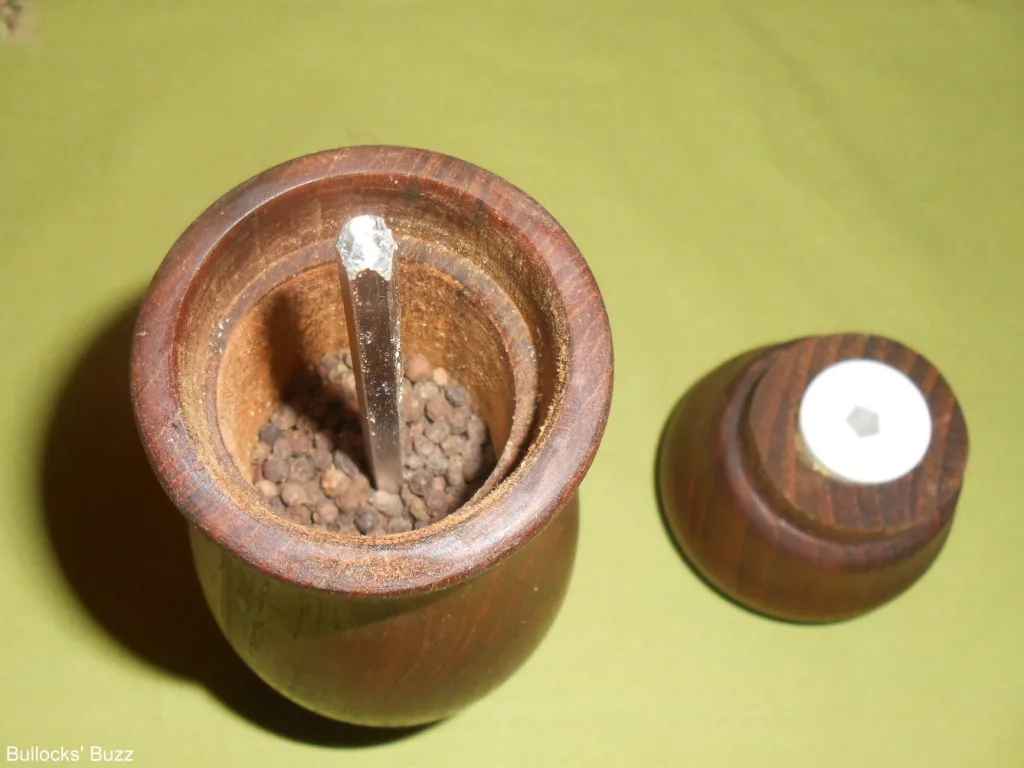 Each mill has a very nice weight to it, and their shape allows for a comfortable, non-slip grip. The texture of the wood is incredibly satiny smooth, and the coloring is simply beautiful. You can actually see the individual grains in both. Both mills have a removable top where you can add more salt or pepper. I have had other pepper mills before, and trying to refill them has always been a hassle. These salt and pepper mills actually feature a large hole so you don't have to fight each grain to make sure it goes inside the cavity. Plus, each mill can hold up to a cup and a half of salt and pepper, and once filled, they are very easy to turn.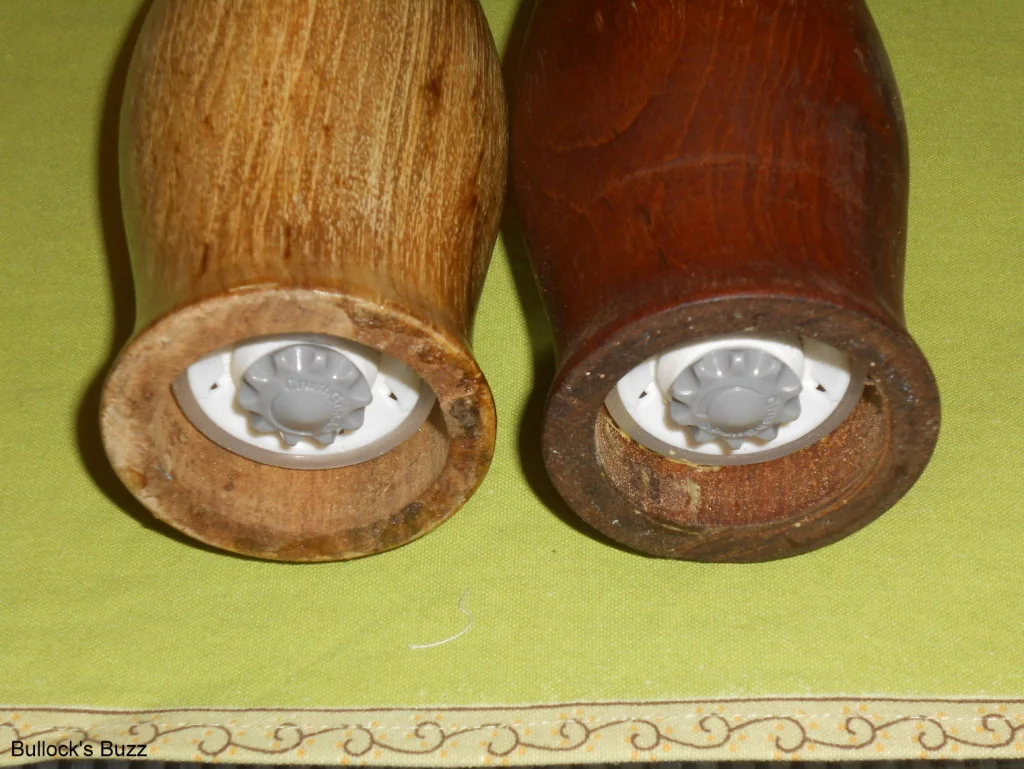 TeakMill salt and pepper mills feature a ceramic grinder made by CrushGrind® Denmark. These were actually the first and only multi-purpose ceramic grinders made, and they are all guaranteed for 25 years. Each grinder is made from rock-hard ceramic, and instead of grinding the spice, the mechanism actually crushes it. This makes it perfect for salt, pepper and pretty much any spice. It's large surface size allows it to give a huge yield of spice with every turn of the mill.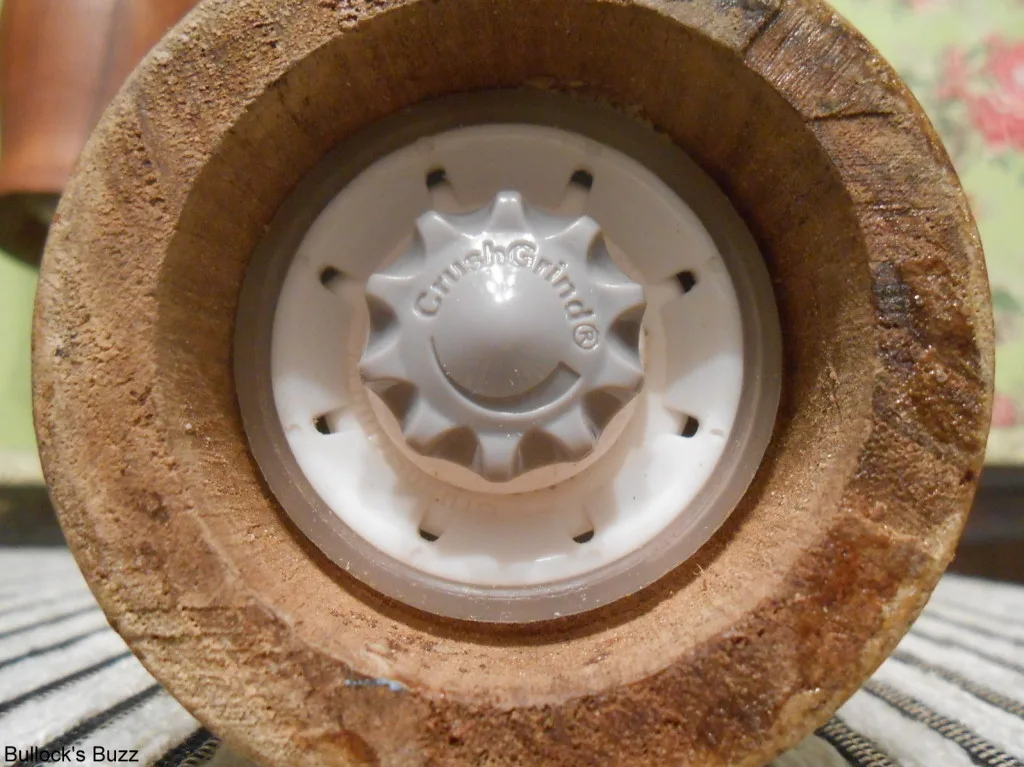 These unique grinders have an easily accessible adjustment wheel which lets you choose from fourteen different settings, so you can have fine, coarse and everything in between. The wheel is easy to use, every turn you make is a new setting, and the wheel will stay there until you decide to change it.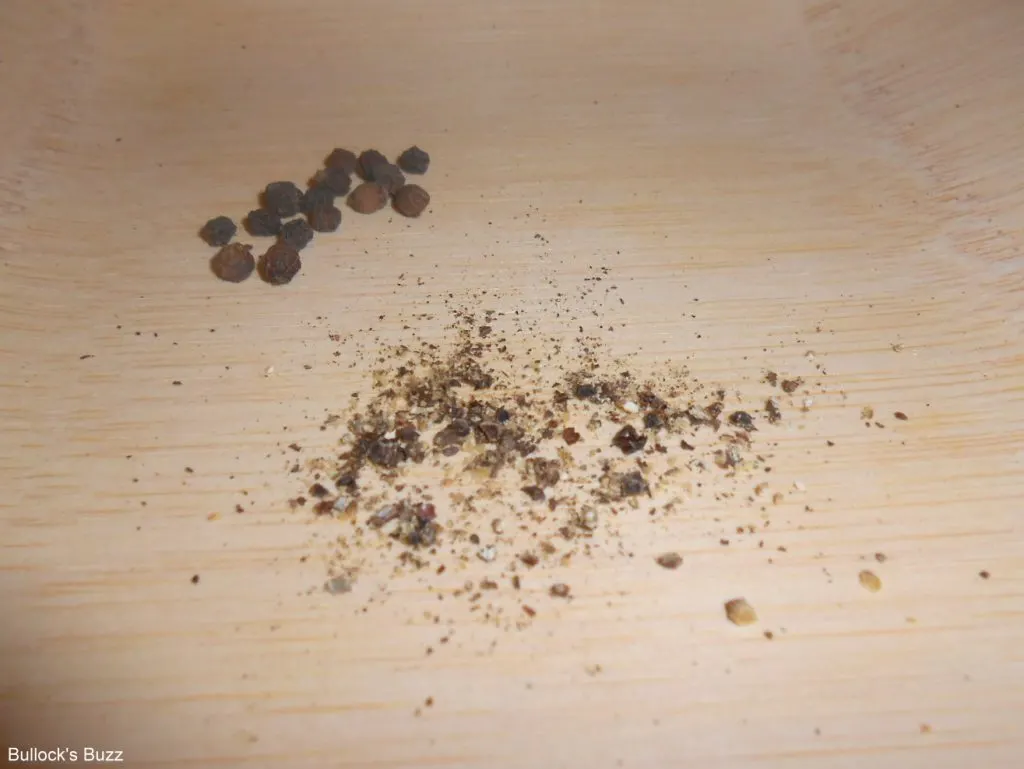 In summary, these mills are each a work of art. They are truly beautiful, and since they are hand-made, each one is unique. I almost hate to use them – but I do! They work great, and you can tell they are durable and will last for years. And since old-growth teak is becoming harder and harder to find, your teak mills will be a treasure that will last for years to come!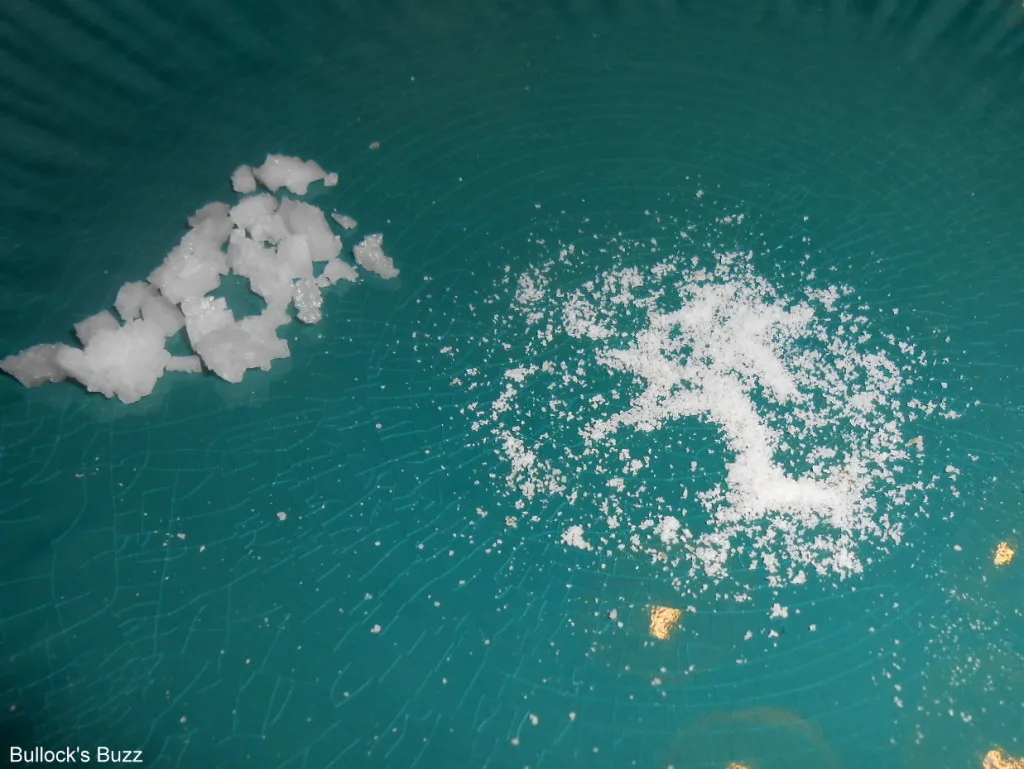 Where to Purchase TeakMills Shakers and Mills
You can purchase this set, as well as individual mills and shakers directly through TeakMills.com. You can either choose from one of their existing designs, or you can have your own unique mill designed and crafted! They also carry a wonderful selection of lovely reclaimed teak wood cutting boards, serving trays, presses and more, plus gourmet peppercorns and sea salt! Delivery is free worldwide.
Be sure to visit the TeakMills blog to learn even more about their craft, green industry, teak, the teak industry, their handcrafted kitchenware, their business and so much! Connect with them on both Facebook and Twitter, too! And don't forget, the holidays are coming soon! If you know someone with a love for hand crafted items or a love of gourmet cooking and kitchens, TeakMills would make an amazing gift!
Do you like using fresh-ground salt and pepper? Why or why not?