So, you want to host a great party, but you are on a tight budget? No problem! Who said that party preparations have to be expensive? Sure, some things, like snacks and beverages, come at a price. However, everything else, like DIY decorations, come with little to no price tag!
Indeed, party hosts can find almost endless options on how to decorate their homes at a very low cost and in no time at all. For the most part, you just need some quick ideas for DIY decorations, and crafting materials.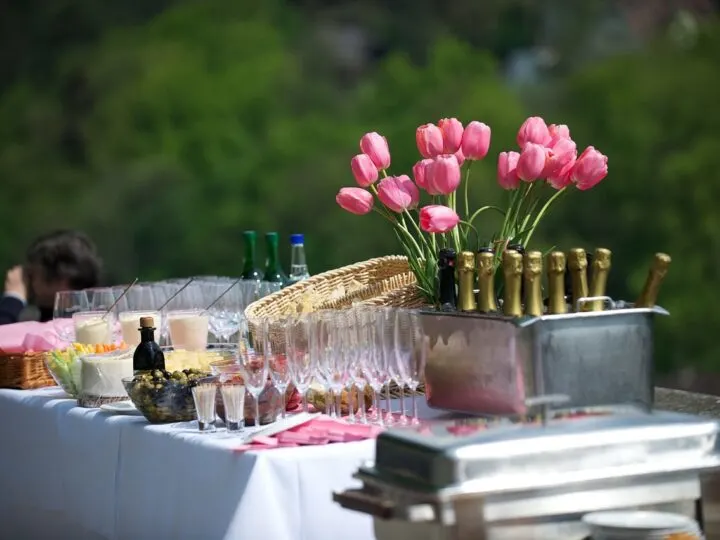 You get to show off your creativity and truly bring an individual touch to the entire house. So, let's see some of the best DIY decorations for a student party that you can learn to make quickly.
Paper Hats
Let's start out things out with some funny hats. There is a huge variety of DIY party hats that you can make for any occasion. For example, there are simple cone hats that remind everyone of kids' birthday hats. These are super easy to make and fun to wear.
On the other hand, you can go with more complicated options, like making a crown or even a fancy hat from different eras and styles. Different paper hats can also lead to a masquerade or dress-up party. The sky's the limit here.
Learn at least two to three hat types and surprise your guests with your DIY skills. Maybe you can even give them a lesson on making one for themselves.
Paper Flowers
Another common and simple DIY decoration is paper flowers. Live flowers can cost a fortune, especially if you want a lot of them. And they die off quickly. Paper flowers, on the other hand, will barely cost you anything, last as long as you want them, and make you happy just by looking at them.
As always, there are numerous options when it comes to learning DIY flower making. You can make single flowers, bouquets, or wreaths all in one sitting. So, your first step should be deciding on overall aesthetic you are trying to achieve there. What color? What style?
Moreover, you can use a variety of different materials to create a specific atmosphere. Also, you can give away flowers as gifts your guests can keep forever. There is no time limit to these DIY decorations.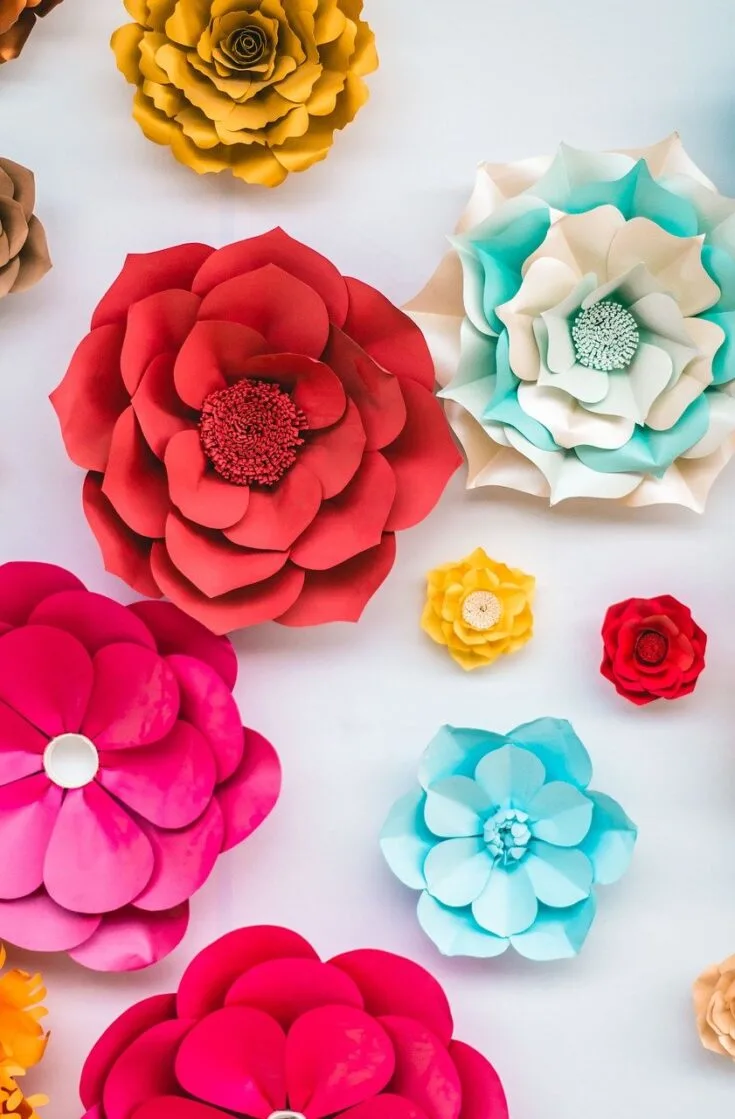 Party Photo Backdrop
Next up on our list of easy DIY decorations for parties is the popular photo backdrops. These are pretty much a must at any party now. Fortunately, these are very easy to make at home. You just need a bit of imagination, a blank wall, and the chosen materials for the backdrop. The rest is up to you.
Overall, almost any type of backdrop you can think of will do just fine here. A photo backdrop can be of any length or width, so you better start by measuring the sop you are going to hang it and decide on these parameters. Next, choose a color scheme and the textile or material you want to use.
Finally, make your decision on the decorative elements. Of course, this is what plays the most prominent roles here, so choose wisely. You can use large paper flowers, different textiles, crepe paper, light strings, or anything else that will look good on photos and compliment those posing in front of the backdrop.
You can also go on Reddit to find more ideas and inspiration for your party theme.
DIY Glassware
Often, the best decor is hiding in the smallest details, such as glassware, for example. You can pay close attention to the glasses and plates you offer your guests. First, try to avoid plastic, as we all know it's not good for the environment. You can even read Will Martins review and order a research paper with a full explanation on why plastic is not a wise option.
Also, keep in mind that you can make many DIY upgrades on simple and cheap glassware to make it look like a hundred bucks. You can use markers or paint to make each glass or bowl a little bit more special. You could add a surprise on the back of plates, like writing down a wish or a dare for each guest.
If you have a Cricut or another similar machine, you can add all sorts of vinyl decor to the plates, glasses or mugs. You could add a monogram, or a cute saying like on this DIY Halloween coffee mug. You could add stripes or polka dot or pretty much any image you choose. Your imagination is the only limit here.
As you can see, there are many ways to make your glassware and serve ware a little bit more special for everyone. Besides, you can even give your guests such glassware as a gift later.
The bottom line
These are just a few examples of simple DIY decorations you can try at home to surprise your guests. Remember that you are the first person who should enjoy the decor at your party. So don't be shy to bring individual touches to all DIY projects you are trying out. Experiment, use bold colors and large strokes. Host a party where everyone will be in awe of the creativity and originality you have brought to the table, both literally and figuratively.