2013 Holiday Gift Guide Suggestion
Give her the gift of comfort with these relaxing bath products made by Therapedic International.

Known for their luxurious and relaxing bedding products, Therapedic International has branched out to create relaxing and soothing products for the home spa experience. I had the wonderful opportunity to try two of their luxurious new products, the Therapedic Gel Crystal Bath Pillow and the Therapeutic Coastal Comfort Bathmat.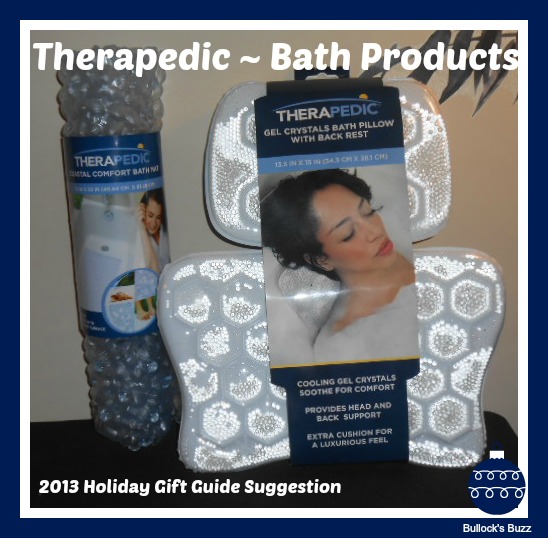 The Therapedic Gel Crystal Bath Pillow is one of the most unusual bath pillows I have ever used. Instead of just a one piece pillow filled with air or foam, this bath pillow is two pieces, one which your head rests on, and another that supports your shoulders and upper back.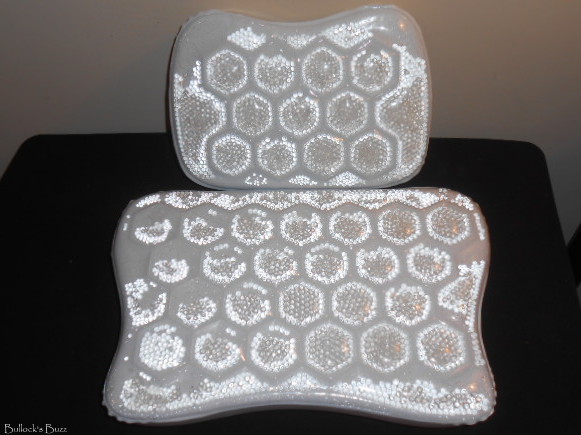 Both pieces are made with extra cushioning for more comfort, and on the front are many individual cells filled with these unique cooling gel beads that contour to your neck and head to comfort, soothe and help alleviate neck pains and aches.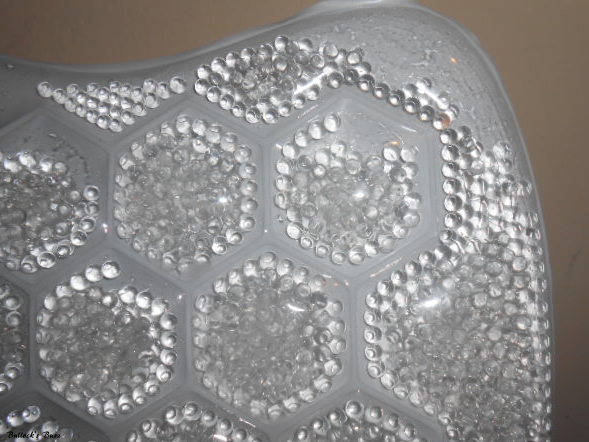 I love how I can be in a nice hot tub, yet these gel beads provide a pleasant cool sensation. On the back of the pillow are several suction cups that stick securely to the tub so you don't have to deal with it moving around or coming undone.
I also received the Therapedic Coastal Comfort Bath Mat. Like the pillow, this is a very unique and comfortable mat.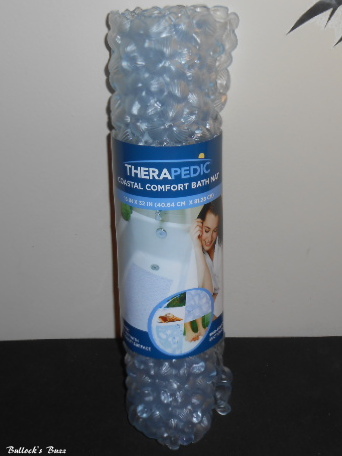 Made of a durable plastic material, the mat has an air pocket surface formed by tons of tiny seashell-shapes which actually massages and invigorates your feet when you stand on it, and provides cushioning when laying in the tub.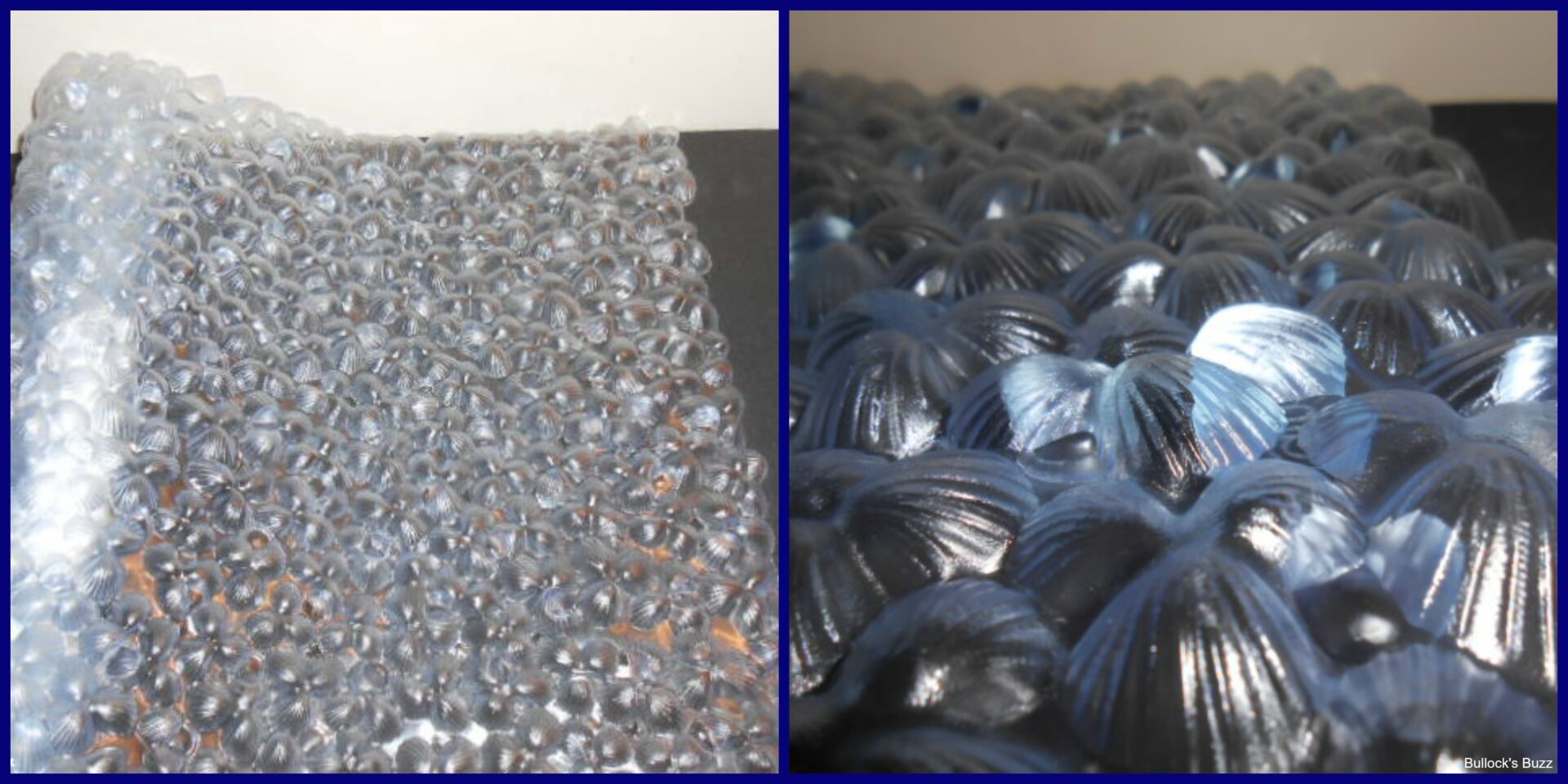 I also love that this mat is extra long, measuring 16″ by 32″. Plus, it has tons of skid-resistant suction cups that hold it securely in place.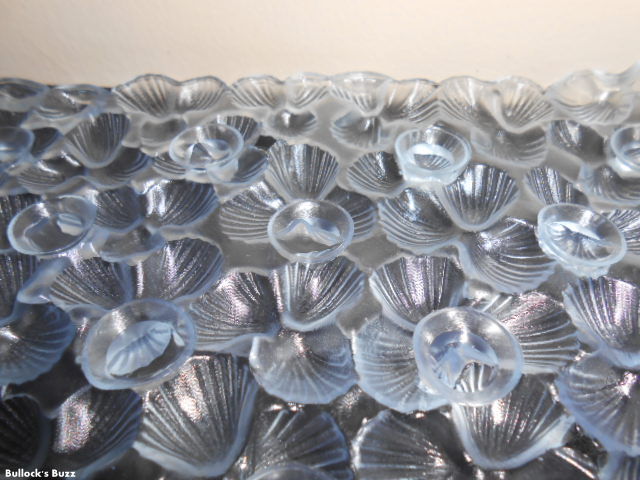 Both products can be found exclusively at your local Bed, Bath & Beyond store, as well as through their website. At $19.99, for the bath pillow, and $12.99 for the mat, Therapedic International makes it easy and affordable to have a relaxing, spa-like experience right from the comfort of your own home!