Buying a car is a very big decision, and an expensive one, too. Therefore it's essential to choose a reliable and trustworthy car dealer that you feel comfortable with. If you are looking for tips to choose a trustworthy Dodge car dealer, you've come to the right place! Here are my top 5 tips on choosing a trustworthy Dodge dealer.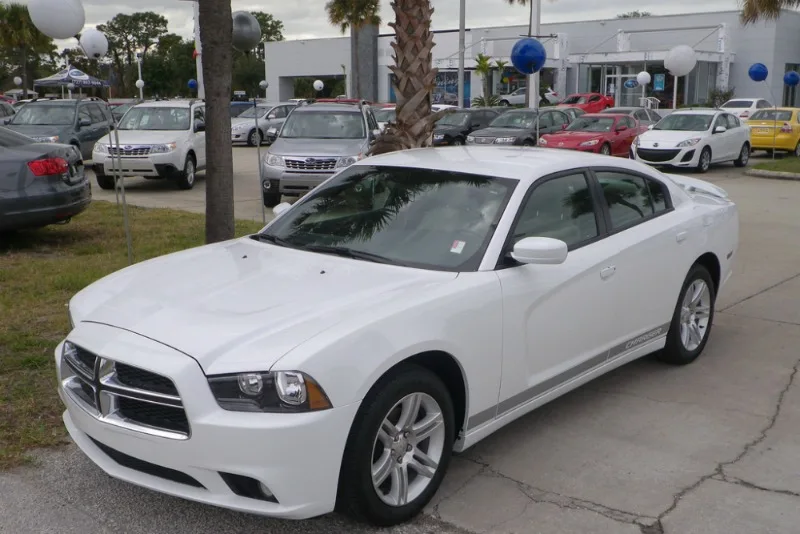 Image via Flickr
Do Your Research
With today's technology, researching car dealerships is much easier. Especially since you don't have to go from dealer to dealer trying to find the best one. instead you can find what you need online. In fact, the majority of the car manufacturing companies now have a list of recognized car dealers right there on their official websites. You can also find all sorts of online reviews of the dealerships in your area. Seek reviews from local car mechanics or even Dodge owners regarding the car dealer that you are looking at.
Pick a Dealership with Longevity
Car dealerships come and go. This is especially true of brand new dealerships that just opened their doors. It's usually a safer bet to do business with a car dealership that is well-established with years of service under their belt. For example, Akins Chrysler, Dodge, Jeep, RAM has been serving the North East Georgia area since 1966. A long time standing usually indicates a trustworthy dealership.
Customer Service
A car dealership that takes the time to reply to your phone calls, text messages, emails and letters is a clear indication that that particular dealership is customer focused. Those dealerships will always be ready to provide you with the assistance you need, whenever you need it. Additionally, look for a dealership where their staff treats you with respect, and makes you feel comfortable. If you have an uncomfortable feeling, you may be better off shopping elsewhere!
Opt for A Dealer That Shares Information
Look for a Dodge dealership whose is not hesitant to provide the customer with all necessary information needed about their cars. One who is transparent in all their business dealings. When you find a Dodge dealer that is willing to offer all the details without any obligation, it's a good sign that you can trust them.
Consider their Services
Look for dealerships that offer a variety of services including car sales and service. Often those are the dealerships that are focused on forming a long-time commitment with their customers working with them from the purchase of a car on through the recommended maintenance years down the road.