4 Tasty Alternatives to Eating Your Pancakes with Maple Syrup
Maple syrup is great, let's get that out of the way, okay? There is, however, a slight chance you'll get fed up with it sooner or later. I mean, Americans spend most of their lives preparing pancakes and combining them with maple syrup and no matter how tasty the combination is, one needs a change from time to time. And while there are plenty of delectable recipes among the Best American Pancake Recipes – Quick, Easy and Delicious, let me make some syrup suggestions other than maple syrup that will complement your pancake recipes so well, you'll forget all about your childhood best friend (maple syrup).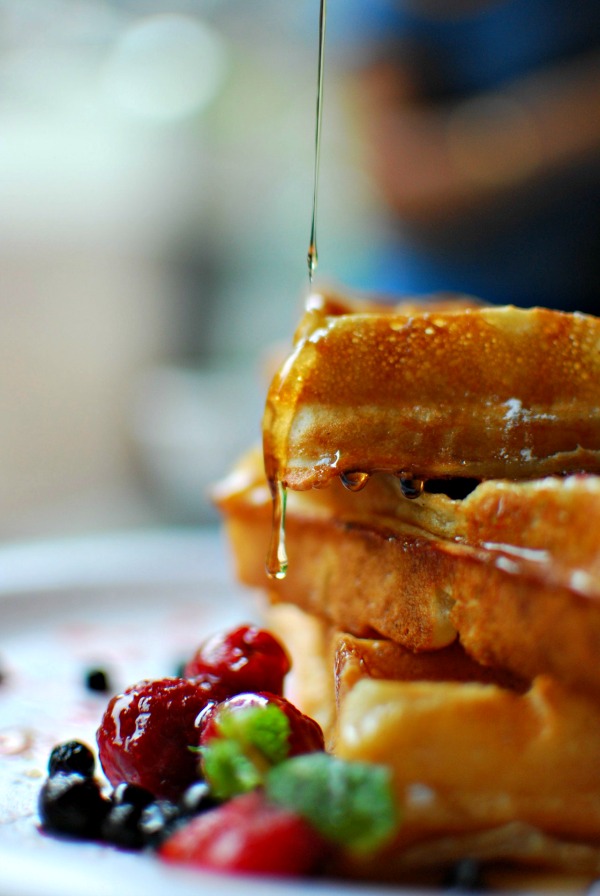 Image via Pexels
Pancakes with Molasses
You have probably seen this dark viscous ingredient, especially if you are on a vegan diet. It is a popular honey replacement which is actually a byproduct of the process of sugar-making. The process of preparing refined sugar includes refining sugarcane and it is in this process that molasses comes to be. Being rich in vitamins and minerals such as B complex and calcium has made molasses not only a great pancake companion, but also a treatment for a number of ailments.
To get the best out of this super sweet and thick syrup, use it with pancake recipes that include a tangy fruit or berries. I for one, love to prepare cornmeal pancakes, fold whole blueberries in them and eat everything with a nice molasses drizzle on top. (the term drizzle is not the best, since molasses is soooo thick, and I am at a loss for words :)). If you are looking for a vegan pancake recipe, you're sure to find one among the many in the pancake collection above! I definitely recommend checking out the three-ingredient pancakes you will find there! Yum!
Pancakes with Agave Syrup
Also known as agave nectar, this syrup comes from Blue Agave, a plant which must be somewhere between 7 and 10 years old in order for agave syrup to be sapped from it. There is nearly no processing included in making the agave syrup, which means it is raw and it is an answered prayer for people who are obsessed with healthy eating. When it comes to the taste of agave syrup, it is very similar to that of honey, and if you ask me, even better. All the more reason to prepare the tastiest pancakes and to combine them with this sweet syrup. You can find it in light and dark variants, and they are equally good to pair with your pancakes.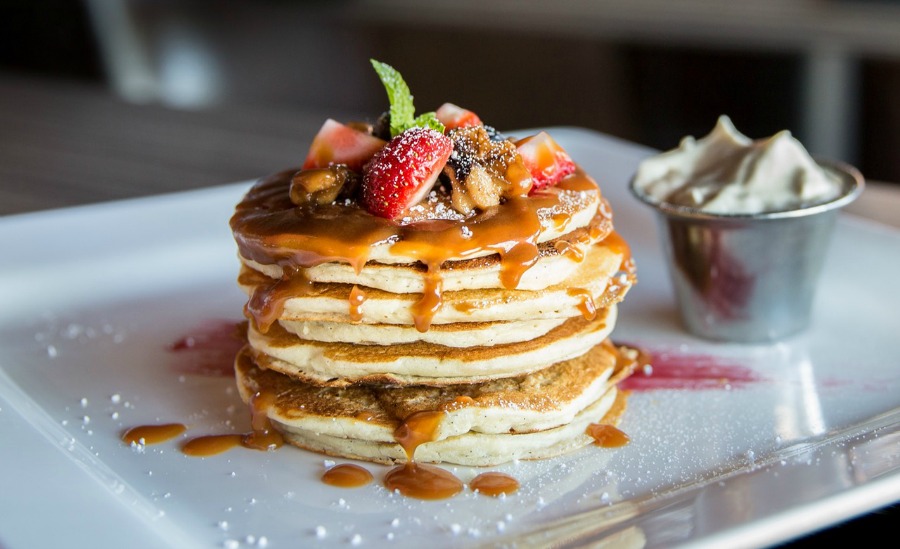 Image via Pexels
Pancakes with Golden Syrup
Is it just me, or things that include the word "gold" in them are an instant attraction? 🙂 No, I am not a material girl, (although I love the song) but I had to try this syrup as soon as I saw it on the store shelf. Curiosity might have killed the cat, but it sure won't kill me! As a matter of fact, it got me to buy this syrup, which has now become my new favorite to eat pancakes with. Who would have thought that the golden syrup is actually the polar opposite of molasses? They are both treacle, only molasses is the black treacle and this is the light treacle. With a light brown hue this liquid sweetener is made by heating sugar cane juice and is similar in texture as corn syrup.
The best combination? A pancake recipe that calls for bacon being incorporated into the batter itself (either cubed or whole slices coated in pancake batter) will go great with this golden syrup. Makes my mouth water just thinking about it!
Pancakes with Date Syrup
This date extracted syrup is all you ever wanted in a syrup: thick, sweet and rich in vitamins and minerals. In fact, if you ask me date syrup is only second to the golden syrup in taste, but they both beat maple syrup any day.
Any pancake recipe that calls for nuts being incorporated into the batter or used as toppings will sure taste way better if topped with date syrup. And of course, dried fruits, dates included will also taste great if combined with date syrup.
So, what are you waiting for? Go ahead and prepare a delicious pancake recipe and top your pancakes with one of these syrups. Both you and your family will enjoy a different, yet incredibly delicious take on a well-known breakfast dish. It is surprising how much of a difference in taste a simple swap of ingredients can make. Try it and see for yourselves! 🙂