Much like fashion, the food world goes through trends. We see a rise in pasta dishes, followed by their fall and then a flow of savory desserts may follow.
Each year Google rounds up the trending recipes that home cooks sought out for their kitchens.
This year's array of trending recipes is a fun collection. Why not learn something new and bring it into 2022 with you?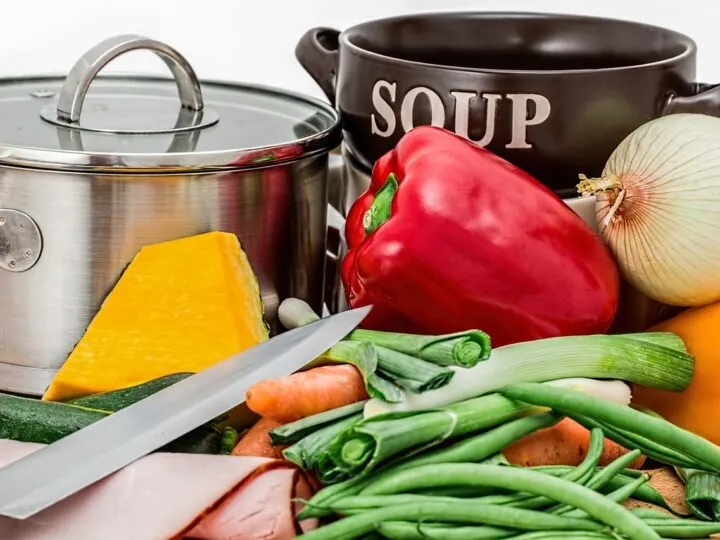 Bacon Jam
First up on the list of trending recipes is bacon jam. It's savory, sweet, and smoky all at once. Bacon jam is a versatile condiment that can be spread on crackers and paired with cheese for a quick snack or utilized in marinating meats or adding a kick to meatballs.
This pork-based relish has the meat cooked down with onions, vinegar, garlic, and spices before taking a spin in a food processor. You can add peppers or maple syrup to the mix to create unique tastes.
TikTok Pasta
Next on the list of trending recipes…you've seen it – the bubbling cheese, roasting tomatoes, and one-pan wonder that is the TikTok Pasta.
Dozens of pasta recipes have come out of the initial baked feta pasta, where a block of feta, olive oil, garlic, salt, pepper, and cherry tomatoes are roasted until the cherries are blistering and the pasta is bubbling. Toss cooked pasta in the pan and stir until coated for a flavorful dish.
Many have gone on to add their own take to this trending recipe, using a variety of cheeses and spices to make a unique plate of their own.
Birria Tacos
Birria is a Mexican dish, a slow-cooked meat stew that involves an array of chilis and spices and results in a deep red hue that juicy meat sits amidst. It's also one of the very popular trending recipes on Google.
Tortillas are dipped in the layer of fat that floats to the top of the stew then filled with meat and crisped up on the griddle. They are topped with onions and cilantro and served with broth from the stew for dipping.
Baked Oats
At one time, overnight oats were part of the trending recipes and all the rage, but they have since given way to baked oats.
This make-ahead recipe is hearty and healthy and perfect for meal preppers or those on the go.
Flavor possibilities are endless: banana nut, chocolate strawberry, raspberry almonds. Simple ingredients comprise the base and your choice of flavor is added before baking in the oven and resulting in something that is akin to having cake for breakfast.
Smashed Potatoes
We have all had a love affair with potatoes for quite some time – how can you not, given the many forms they can be eaten in?
This year smashed potatoes rose to the forefront of spud recipes and the top of trending recipes. They are twice cooked, boiled first then smashed and roasted with fats and seasonings. You end up with crispy discs that can be devoured on their own or dipped in a variety of sauces.
Crockpot Chicken
Crockpots are a lifesaver when you're short on time and long on hunger – and needing big quantities of food for a meal. They are also ideal for making trending recipes.
Add to this that chicken is a comfort food of versatility, and you have the perfect marriage for a plethora of recipes to get people through these hard times.
Toss in your chicken and other desired ingredients and walk away for a few hours. Come back and voila – dinner from Google's trending recipes is served.