Are you ready to take the plunge and book a holiday to one of the Mediterranean's most beautiful destinations? Cyprus is an island paradise that boasts stunning beaches, a vibrant culture, and a wealth of activities to suit all tastes. Whether you are looking for relaxation, adventure, or cultural discoveries, this island should be at the top of your travel list. In this article, we will explore five of the best reasons to visit Cyprus—so get ready to start packing!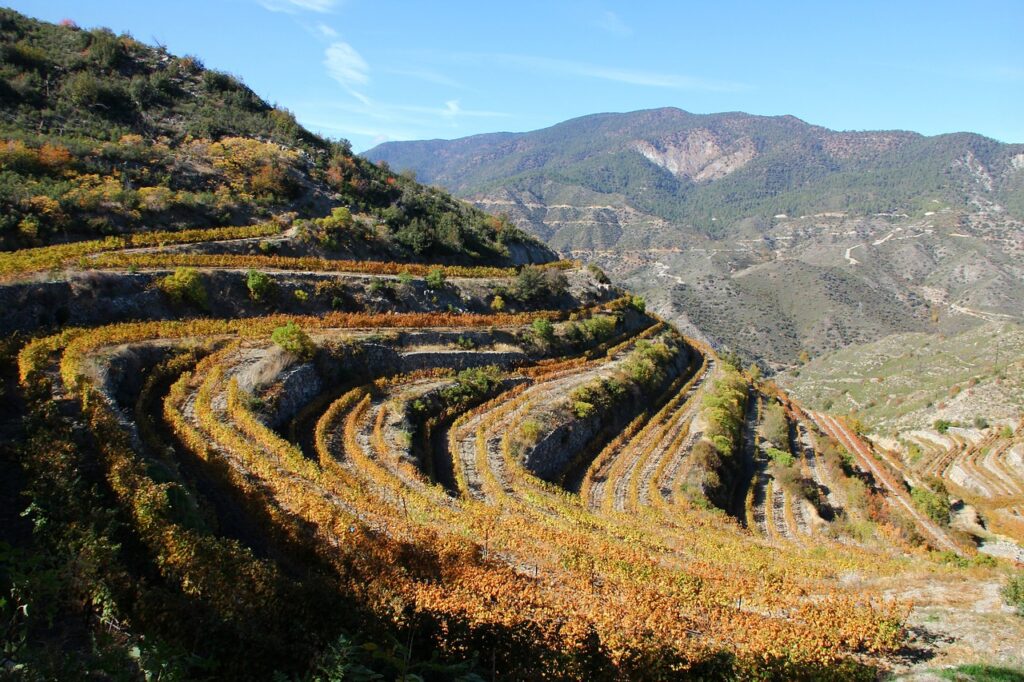 #1: Cyprus Is a Mediterranean Wine Region
First up on the list of reasons to visit Cyprus, is because the island is a flourishing wine country nowadays. It is unknown when precisely the production started, but the culture of winemaking has always been present here.
Cyprus' wine areas have no official appellations. However, to take a tour through the history and culture that the bottles of eloquent liquor convey, vacationers can follow some of the "wine routes," which go through wine-producing regions like Diarizos Valley, Koumandaria, and Pitsilia.
All travelers visiting this country can get a taste of both delicious indigenous wine varieties like Commandaria and internationally renowned options like Riesling, Cabernet Sauvignon, or Chardonnay.
Apart from that, Cyprus has a lot of other noteworthy strong spirits, from gin to brandy. Along with testing different alcoholic beverages like Ouzo, Zivania, and Filfar liqueur, enthusiasts can also consider trying some quality cigars Cyprus from Puninwine.
#2: The Nightlife Is Always on Fire
It is safe to say that Cyprus is famous for its nightlife. In fact, the nightlife is one of the top reasons to visit Cypress, especially for young people. After all, the phrase "ain't no party like a Cyprus party" was not coined for nothing.
Ayia Napa, in particular, is a must-visit for a memorable party experience while traveling. It is thought to be the unofficial "party capital" of Cyprus. It is an excellent place to entertain, as more than ten nightclubs are located there. Most are open the entire year and include the best parties on open-air stages held by famous worldwide DJs.
Moreover, the main square in Ayia Napa, Circus Square, becomes an excellent open-air party spot during the summer. There are also plenty of diverse bars in Ayia Napa to relax at. Here one can order drinks starting at about 2 euros and enjoy "happy hours" for tourists as well.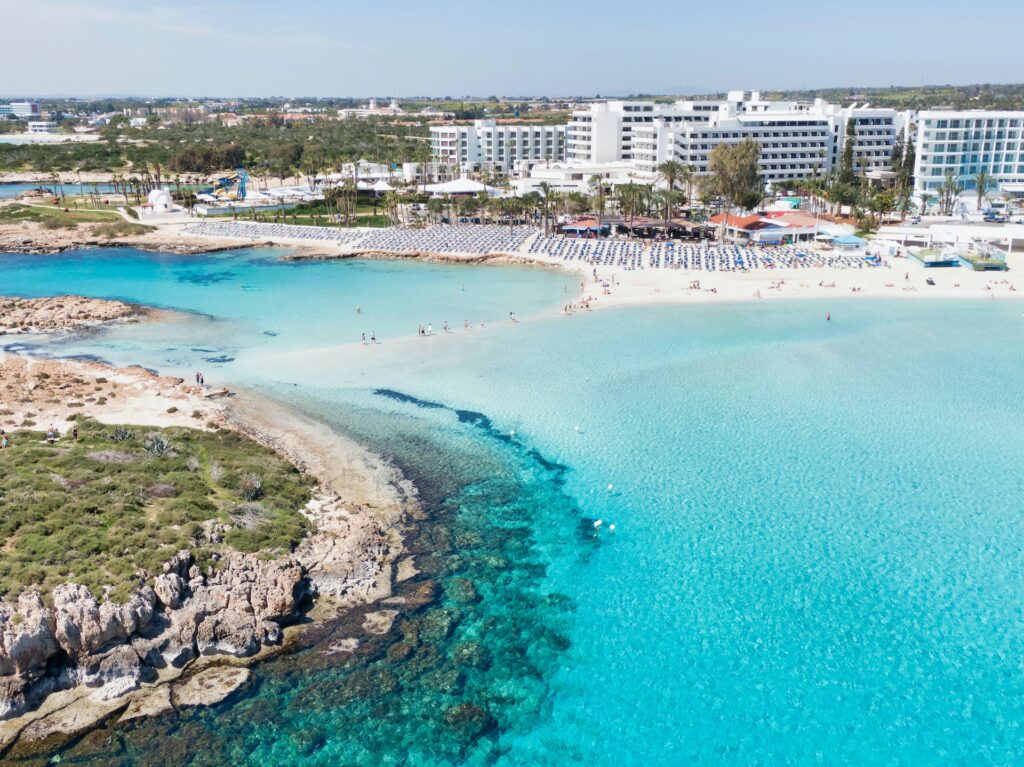 #3: Beaches Galore with All Kinds of Activities
Beautiful beaches are another of the top reasons to visit Cyprus. When it comes to stunning beaches, Cyprus has plenty to offer. It is the third-largest island in the Mediterranean Sea, and its beaches are recognized as the cleanest in Europe. Considering the fact that most of the year is sunny here, an unforgettable experience at every spot you choose for your vacation is ensured.
Whether you are looking for something secluded or bustling with activity, you can find it in this beautiful part of the Mediterranean Sea. One popular location is Nissi Beach, a picture-perfect paradise known for its crystal-clear water, white sand, and neat and tidy shores.
Other great beach options include the Ayia Napa Sea Caves, which are perfect for diving and snorkeling. Travelers can also rest at Fig Tree Bay, known for its year-round turquoise waters.
#4: Trip Down History Lane
Cyprus's history is considered one of the oldest, dating as far back as 1100 BC. From ancient ruins to medieval castles, the incredible history is one of the most compelling reasons to visit Cypress for history-lovers.
Not only will you get to see some incredible architecture, but you will also learn about how different cultures throughout its history have shaped this small island. Considering the fact that there are numerous locations to see, let's list two of the most prominent ones you can include on your travel location list.
Capital Nicosia.
In the Cypriot capital, Nicosia, one of the best places travelers can visit is the Cyprus Museum. Going there is a great way to get "a trip to the past." A vast collection of artifacts from the Byzantine and Neolithic ages is shown here. Some traces of old Venetian culture, such as the Venetian walls, can also be found in a museum exhibition. They are believed to be the best instance of a perfect Renaissance city.
Salamis City.
A trip to Salamis, an ancient Greek city-state on Cyprus' east coast, will definitely become the most memorable. Since the time significant relics and gold coins dating from 411 BC were found there, the city was evidenced to have huge archaeological importance. It was once host to successive superpowers, including the Egyptians, Romans, Assyrians, and Persians.
Although much of the Salamis area still awaits archaeological excavation, there is already something worth looking at, like remains of the Roman theater, marble columns, colored statues, and a few polychrome mosaics at Salamis Ruins.
#5: Plenty of Traveling Options for Lovers of Luxury
Our list of reasons to visit Cypress wouldn't be complete if we didn't mention the fact that the island is one of the best destinations for those who appreciate a life of luxury. That is because Cyprus has various options for vacationers who want to experience high life to the fullest.
Regarding places where you can stay while traveling, you can choose from five-star resorts to family-run luxury hotels. No matter where you stay, you will be charmed by the way traditional Cypriot hospitality is mixed with modern sophistication.
This beautiful island is also home to many relaxing spas, world-class sports facilities, and entertaining casinos. So, you might want to put some of them on your list of must-visit places, especially those in Karpas and on the Famagusta beaches, to make your vacation more fascinating.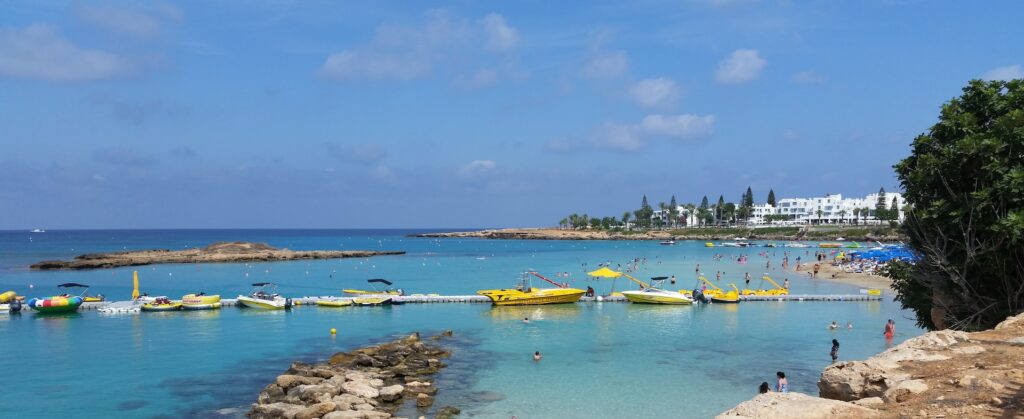 Final Thoughts on Great Reasons to Visit Cyprus
From its rich history to its plethora of captivating beaches and entertaining activities, there are plenty of reasons to visit Cyprus. This beautiful island country has something for everyone. The perfect combination of past and present makes it an ideal destination for travelers looking for a memorable holiday experience. So, if you are ready to plan your next vacation, then do not forget about this Mediterranean jewel—it's definitely worth checking out!