Wine lovers love to try new types of wine. They also love to discover new facts about wine production. And everyone knows the tale of wine production is old. Even centuries ago, people drank wine during celebrations. But does this mean wine production is global? Not necessarily. In fact, in modern times, until recently only four countries—the USA, Italy, Spain, and France are considered part of the top wine producing countries in the world.
However, this fact is slowly changing. Many new regions are producing top-notch wine. For instance, the Gobi Desert produces a deliciously exclusive Chinese Bordeaux. Similarly, many regions that are not from the top wine producing countries are producing wines that are becoming mainstream.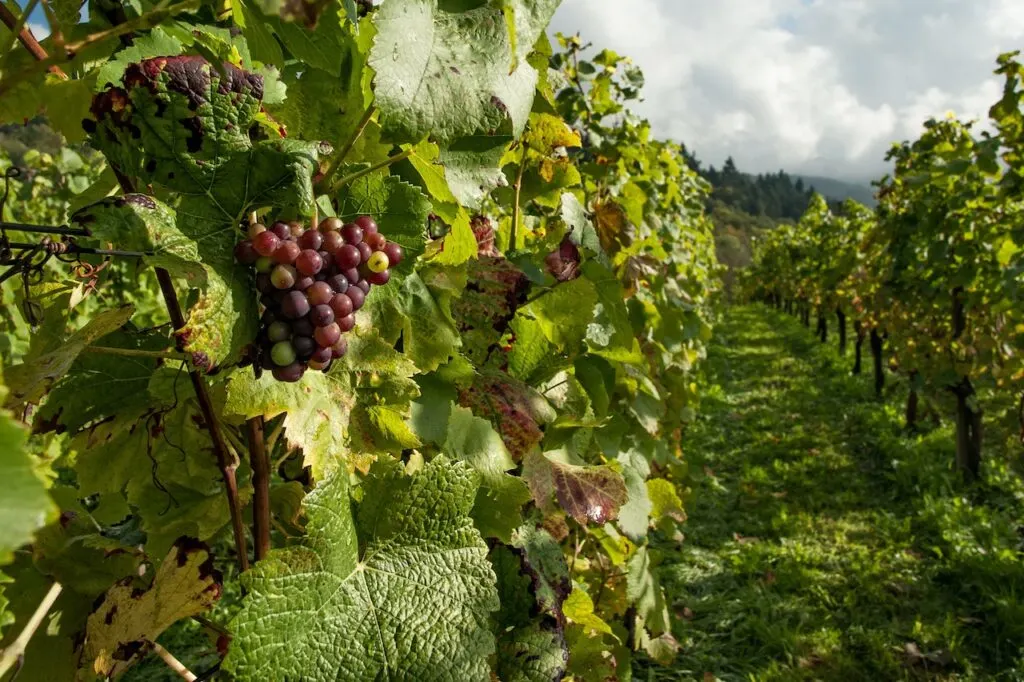 This begs the question of which countries are currently producing wine. To know the answer, read below to learn the names of the top wine producing countries today.
Italy
As one of the most well-known top wine producing countries, Italy takes its wine seriously. The country has a long history of making wine, dating back to the times of Greek colonization. Moreover, the climate and million vineyards make it one of the top wine-producing countries.
Going back 400,000 years, Italian wine sets the benchmark for quality. With over 500 grape varieties, it produces one-quarter of its wine every year. It is also the birthplace of Prosecco, the affordable version of champagne. Other Italian wines to try are Montepulciano and Chianti.
France
France is second on the list of top wine producing countries, with an approximate production of 6 billion bottles per year. It produces top-quality wine. Also, it is known for producing some of the best wine blends, like Bordeaux. This wine is a blend of Cabernet and Merlot.
The Languedoc region in France produces the best, most affordable wines. Other such French wine facts will blow your mind. Pinot and champagne from France are also world-famous.
Spain
Spain is known for having the largest vineyard, exactly 13%. However, it doesn't produce that much wine. Spain is also known for the 600 varieties of grapes prevalent here due to the good weather and soil conditions. Castilla La Mancha is the biggest wine-producing region here.
Spain's white, red, and sparkling wines are known throughout the globe. The must-try wines of Spain are sherry, Rioja, Cava, and Tempranillo.
The United States of America
Almost every state in the US is known for producing wine. Yet, 90% of wine production in the US happens in California. The state is also the fourth-largest wine-producing region globally. American wines use Vitis vinifera, a classic European grape. Known as the new world wines, American wines like Corkboard, Merlot, and Zinfandel are famous.
Australia
Australia is fifth on the list of top wine producing countries in the world. Also, it exports around 2 million bottles of wine to 111 countries every year. Every state in Australia produces wine, and each region has a distinct flavor. It happens because different terroirs make Australian wines unique to the region.
In Australia, white wines are sold the most domestically. Red and sparkling wines follow it. Australia, just like its coffee, keeps its wine local. Imported wines only account for 20% of the entire sale.
Argentina
Argentina is the number one wine producer in South America. The Mendoza region produces approximately 80% of the wine here. The wine grapes have been here for a century but only became known for wine production in the last few decades. Malbec is one of the most popular wines from Argentina.
China
Next on our list of the top wine producing countries is China. China uses an old winemaking tradition. Though, it was only in the 1980s that Chinese wine became globalized. Currently, Chinese wines take inspiration from France. China is also constantly improving its wine quality to expand its market. Hong Kong is not the largest market for buying fine wines. When here, try Chandon China wine, among other varieties.
Germany
German wines go back to Roman times. The vineyards here are historic and produce premium white wines. Known for producing white wines, try sweet and dry white wines here. Riesling is one of the famous white wines here. But the wine community here is investing in red grapes as demand for red wine is increasing daily.
If you enjoy wine, try tasting some of the wines from the top wine producing countries on our list. Their wine is top-notch, with distinct flavors and notes. Increase your wine palate by trying something different from the wines you drink often.