I used to believe that shopping for kids was easy. Now that I'm a stepmom and aunt, I know better. There are so many awesome toys, books, games and electronics out there, it's hard to know which to pick! If you're a bit stuck for unique holiday gift ideas for your children, check out the following list of my top gift ideas for kids – including a few of my personal favorites! And guess what, you can find them all at Barnes & Noble!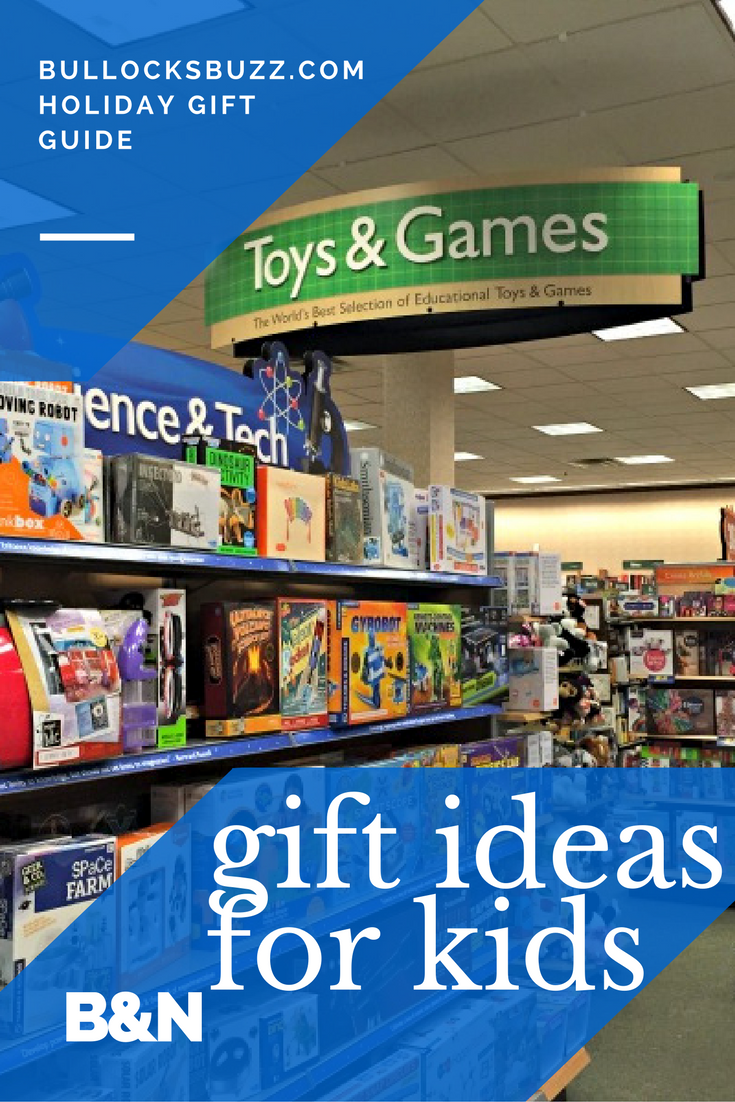 I know what you may be thinking – gifts for kids at a bookstore? Barnes & Noble is all about celebrating children this Christmas season, and has all sorts of amazing gifts for kids of all ages ranging from toys and games to music to incredible books.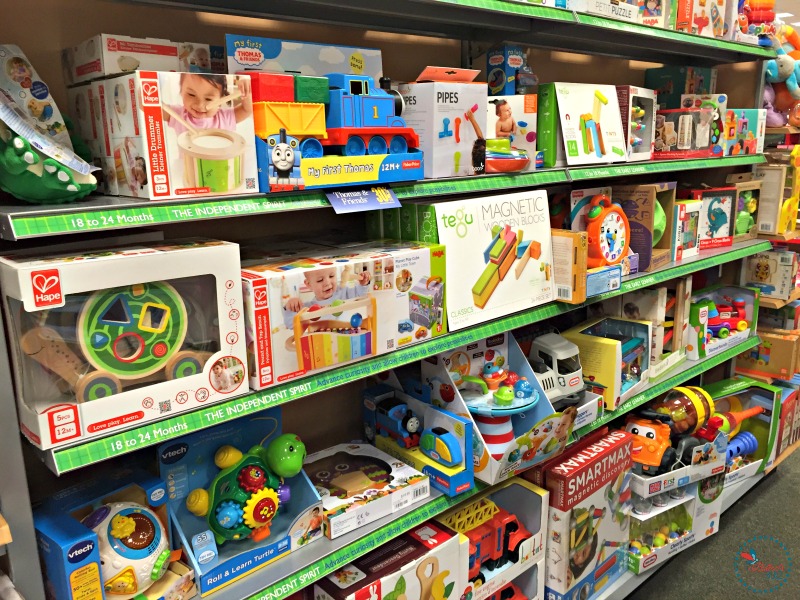 There were so many amazing gift ideas for kids at my local Barnes & Noble, I had a hard time deciding what to get! I finally picked out several awesome things for my stepson (which I have to keep secret since he reads this), and the following gifts for my niece.
Lite Brite – yep, that classic toy we all know and love,is now better than ever. This set comes with 150+ fun shaped pegs, containers to store them in and the first-ever reusable templates. You can even buy refill packs which come with different-themed templates and more fun-shaped pegs. It's a great toy for encouraging creativity!
Kinetic Sand Sandcastle Kit – a great STEM toy, this royal purple-colored kinetic sand won't stick to hands, is easy to clean up, never dries out and is wheat, gluten and casein free. It comes with 3 molds, a tool and its own play space.
New Sprouts Picnic – is filled with everything she needs to go on imaginative picnics including a basket, food, plates and utensils. Made for little hands, it's ideal for encouraging imaginative play.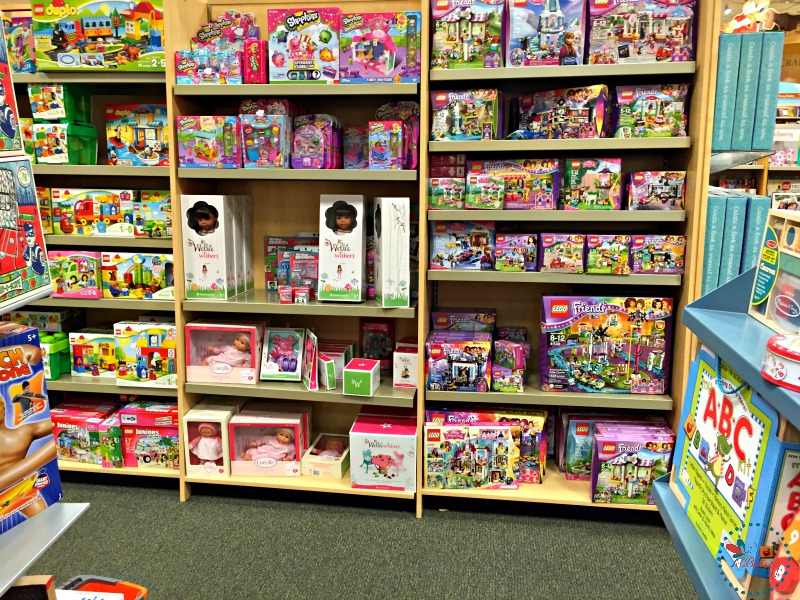 Check out these great gift ideas for kids, and then be sure to enter our awesome giveaway for a $50 Barnes & Noble gift card below!
Top Gifts for Kids from Barnes & Noble
Top Toys
1. Barnes Exclusive 20th Anniversary Pikachu 8″ Plush $19.95
2. Pie Face Showdown $24.95
3. Hot Wheels AI Starter Kit $99.95
4. Sky Rover Voice Control Drone $86.95
5. 10698 LEGO Classic LEGO Large Creative Brick Box $59.95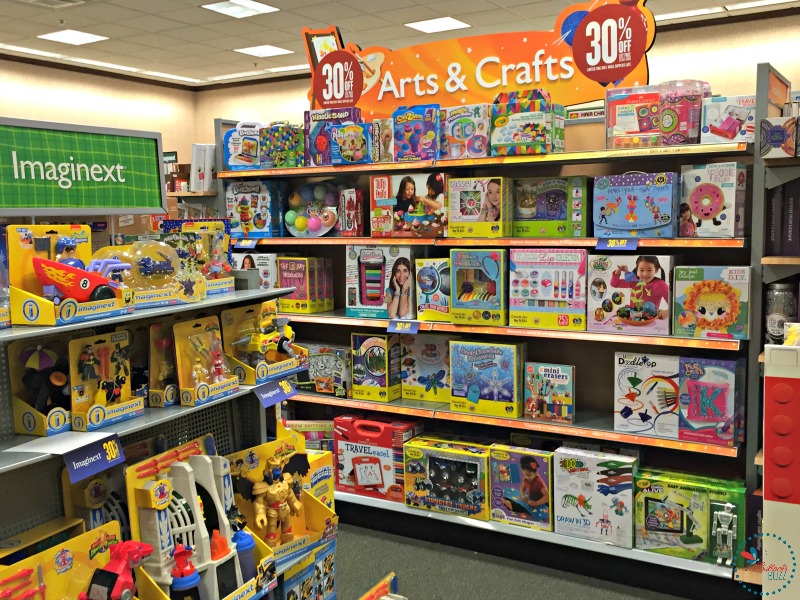 Top Tech Toys
Design, Make, Create & Build
1. Dash Robot $11.21
2. Bloxels: Build Your Own Video Games $49.95
3. Magformers Walking Robot Set 45pc $99.95
4. littleBits Gizmos & Gadgets 2.0 $199.95
5. Fisher-Price Think & Learn Code-a-pillar™ $49.95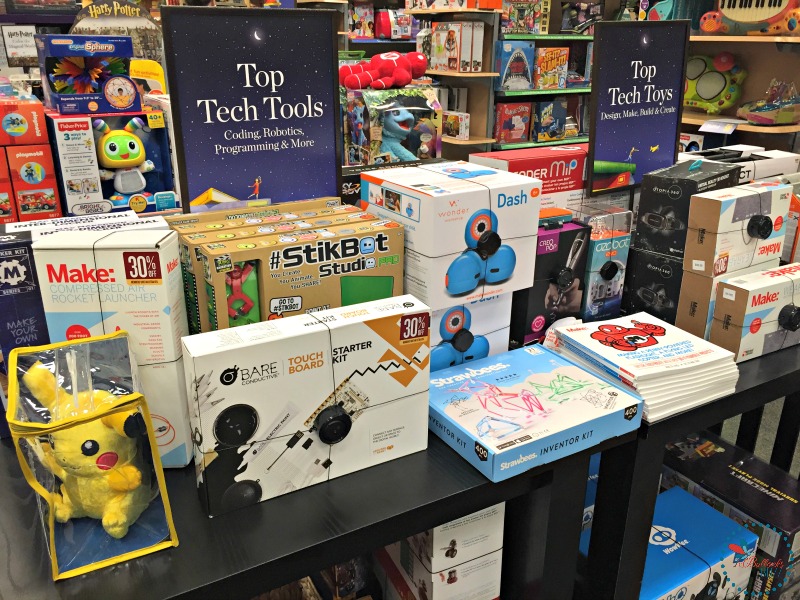 Top Tech Tools
Coding, Robotics, Programming & More
1. CreoPop 3D Printing Pen – Starter Kit $129.95
2. Makeblock mBot $74.95
3. Utopia 360° 3D Virtual Reality Headset $29.95
4. Kano Computer Kit $149.95
5. XYZprinting da Vinci Jr. 1.0 Wifi 3D Printer $399.95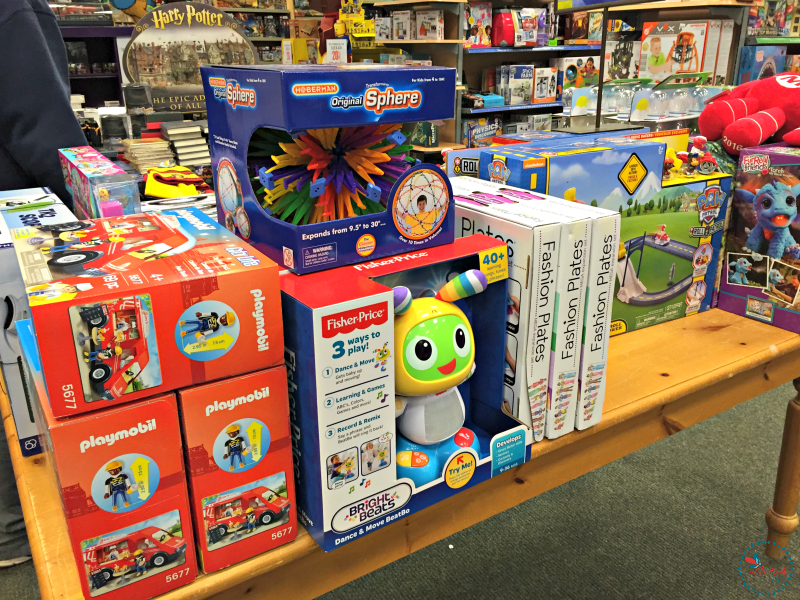 Fun & Imaginative Stories for Kids
1. Fantastic Beasts and Where to Find Them: The Original Screenplay by J. K. Rowling
2. Ghosts by Raina Telgemeier
3. Double Down (Diary of a Wimpy Kid Series #11) by Jeff Kinney
4. Pete the Cat and the Missing Cupcakes by James Dean and Kimberly Dean
5. If You Give a Mouse a Cookie: Extra Sweet Edition written by Laura Numeroff and illustrated by Felicia Bond
Did You Know that Barnes & Noble is Hosting a Polar Express Pajama Storytime Event?
Speaking of books, did you know that Barnes and Noble is hosting a special Polar Express Pajama Storytime event? This fun-packed storytime will feature lots of excitement including tons of hot cocoa, coloring, writing letters to Santa and more! And kids get to come in their pajamas – and we all know how much they love it when they get to wear their pajamas out! You can find your local Polar Express Pajama Storytime date online here.
Gifts for Everyone on Your List
Need some more inspiration for others on your list? Check out the Barnes & Noble's 2016 Holiday Gift Guide where you'll find great gift ideas for everyone!
Barnes & Noble $50 Gift Card Giveaway
To make your holiday shopping just a little easier, Barnes & Noble and I have joined together to bring you this awesome giveaway where one lucky winner will receive a $50 Barnes & Noble gift card! It's really simple to enter, too!
This giveaway is open to US residents age 18 and up. Giveaway begins tonight at midnight and will end Wednesday December 16 at 11:59pm CST.
To enter, use the Giveaway Tools form below.
Good Luck!