Hit the Highway With These Six Android and iOS Apps
It may be winter, but before you know it, it'll be time for spring break then summer vacation! Thanks to the number of awesome Android and iOS apps, you can easily handle everything from navigation to planning. Using these top smartphone apps for road trips are sure to make the drive more enjoyable and easier than ever before.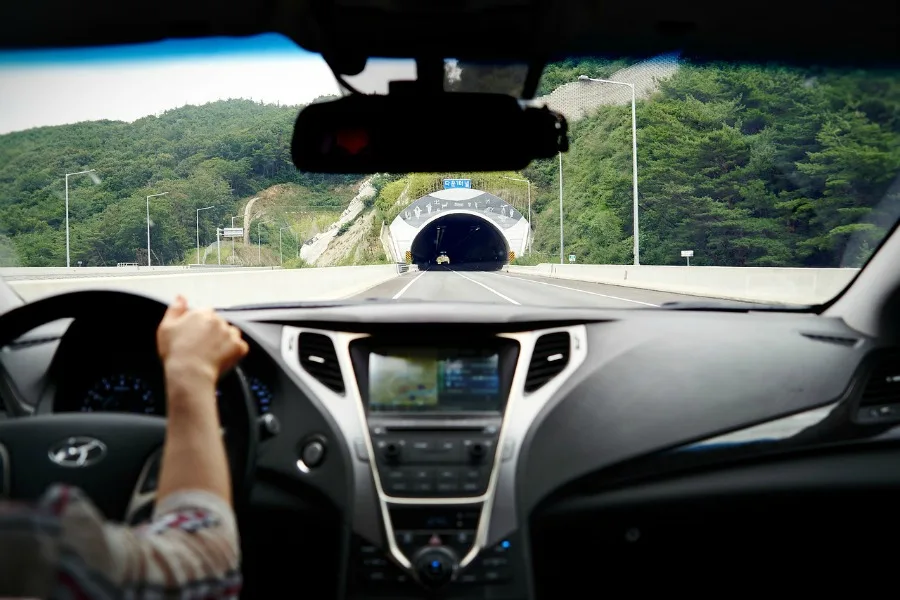 Spotify (Android, iOS: Free)
Road trips are the perfect excuse to listen to some great tunes. Spotify can help relieve the boredom and set the mood with on-demand music, curated playlists, and a fabulous library of artists and bands to listen to. While the basic app is free, it is definitely worth upgrading to the $9.99-a-month premium subscription. This will remove ads, and enable you to download music for offline listening so you can avoid mobile data charges.
Waze (Android, iOS: Free)
Waze is a sure-fire app to get you on your way. This handy crowd-sourced traffic map and navigation app allows users to check on traffic conditions based on real-time information from other Waze users. Get reports on road hazards, accidents, speed traps and more. Best of all, the Waze app includes guided turn-by-turn navigation that take traffic conditions into account. No more traffic jams! And since it is a community-dependant app, you can also actively report any incidents you come across.
GasBuddy (Android, iOS: Free)
Trying to find inexpensive gasoline while on the road in a strange location can be a challenge. That's where GasBuddy comes in. One of my favorite smartphone apps for road trips, GasBuddy can save you some serious change by enabling you to track down the cheapest nearby gas stations across the US and Canada based on your present location. And, since many of the prices are based on user reports, the GasBuddy app rewards users with points for reporting and updating a station's prices. Those points then make you eligible for regular raffles including great prizes such as free gas!
Parkopedia ($1.99 – on iOS and Android)
One of my biggest pet peeves is having to drive around and look for a parking place – especially when I am in an unfamiliar city. Parkopedia is the ideal solution! This app is basically like an encyclopedia for parking spots. And since it covers more than 25 million parking spaces in about 30 different countries, you shouldn't have any trouble finding a space!
TollSmart (Android, iOS: $2.99 monthly)
Another pet peeve when traveling? Road tolls. These tolls can add an unexpected expense to your travel costs. Another of my favorite smartphone apps for road trips, TollSmart (Android, iOS) allows you to quickly look up the price of all toll bridges, road ways, and tunnels from the start of your trip to the destination. Travelers can create profiles for a variety of vehicles in order to calculate vehicle-based toll rates. The app also includes support for a variety of transponder-based systems like E-ZPass. You can also automatically log in toll rates in the app's tracker system for easy expense report tracking, and an in-app purchase enables you to compare tolls across multiple proposed routes.
iExit (Android, iOS: Free)
How many times have you been in the car when you need to find an exit quickly? Perhaps you're hungry, or you need some cash, or your toddler needs a potty break. Whatever the reason, the iExit Interstate Exit Guide app can help you plan your next pitstop by displaying handy pictographs of businesses and amenities on upcoming interstate exits. You can search for specific businesses, display locations on an on-screen map, view gas prices, or even find amenities like Wi-Fi or campgrounds!
While these smartphone apps for road trips can definitely make your travels a lot easier, don't forget to make sure your car is travel-ready before you leave! Take your car into your dealership or a certified mechanic like those at Bleecker Chrysler, Dodge, Jeep, RAM, to ensure your car is as ready to hit the road as you are!