Florence is the picturesque capital of Italy's Tuscany region. It is home to some of the most stunning architecture, twinned with many masterpieces of renaissance art.
If you are planning on embarking on a journey to Florence in the near future, then we have put together a short guide with some helpful information. From food and drink to accommodation, here's what you need to know when traveling to Florence.
Food And Drink
Like all places in and around Italy, the price of a meal out varies. On average, the cost of food in Florence is 25 euros per day. This is based on the fact that you are eating out at cafes and restaurants most days. However, if you are travelling with a tight budget then you can easily purchase food from one of the local shops and make a meal for yourself. There is no denying that the food and drink on offer in Florence is incredible. There are plenty of mouth-watering dishes that you can sink your teeth into, and you certainly won't leave this fantastic city with an empty stomach.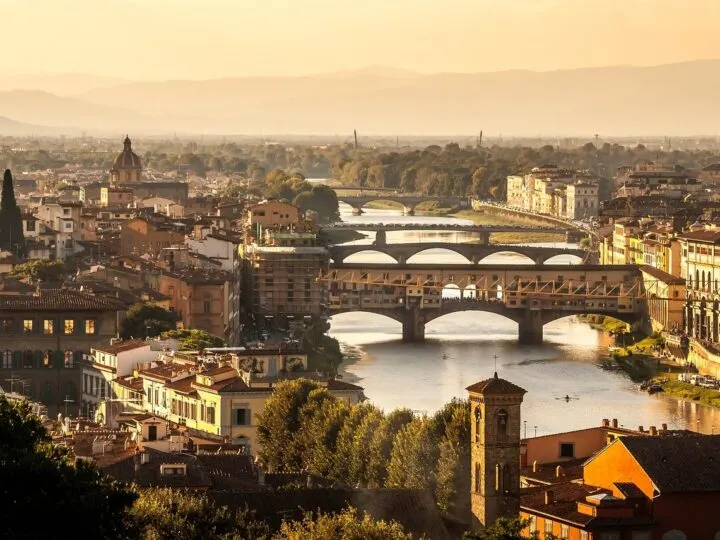 Accommodation
Another thing you need to consider when traveling to Florence is where to stay. You won't have to travel far to find some fantastic accommodation options in Florence. There is sure to be a location to suit any budget. It is recommended that instead of looking at hotels, you look more at long term rentals in Florence. Through a quick online search, you will find an array of private rooms, studios and apartments that you can rent, and they vary in price.
Regardless of your budget, you will be able to find accommodation which saves you hopping from hotel to hotel in order to save some money. Some rentals even come with bills included. It is worth conducting some research of your own before you embark on your Florence journey.
Transport Links
Although the city boasts some fantastic transport links, you may be surprised to know that the best way to get around Florence is actually by foot. You can walk from one end of the city to the other in about 30 minutes which is pretty impressive. However, if walking isn't your ideal mode of transport, then there is also a large bus network that dominates the city. There is also a train, and some commuter train services to stations. So, rest easy when traveling to Florence with the knowledge that the city is easy to navigate, and you shouldn't have much trouble finding your way around.
Leisure Activities
Through a quick online search before traveling to Florence, you will find that there is an array of things to do in Florence. You can take a peaceful walk through the stunning Boboli Gardens or ride the Tuscan Hills on a vintage vespa. The cost of these activities will vary. However, there is plenty of things for you to explore and there is a whole host of activities that are sure to fit within your budget. This fantastic city really does have a lot to offer its visitors and it is clear to see why thousands of tourists wind up traveling to Florence each year.