2013 Holiday Gift Guide: Decorations
One of my favorite parts of the Holidays is the beautiful decorations, and this year, Tree Classics, sent an absolutely beautiful wreath for my review.
For fourteen years, Tree Classics, has been the number one seller of pre-lit Christmas trees online. Their World's Finest Artificial Christmas TreesTM, are known for their beauty and quality, and the selection of styles and colors is huge. Tree Classics is also known for carrying unique and beautiful holiday decor, including a selection of artificial wreaths and garlands that are just as pretty as their trees.
The wreath I received, the Venetian Elegance Christmas Wreath, is a beautiful, all-weather wreath perfect for both indoor and outdoor use. It is thick and full, and decorated with a festive selection of pine cones, red flowers, bronze ornaments and gold streaks. Plug it in and the white lights make a beautiful sight!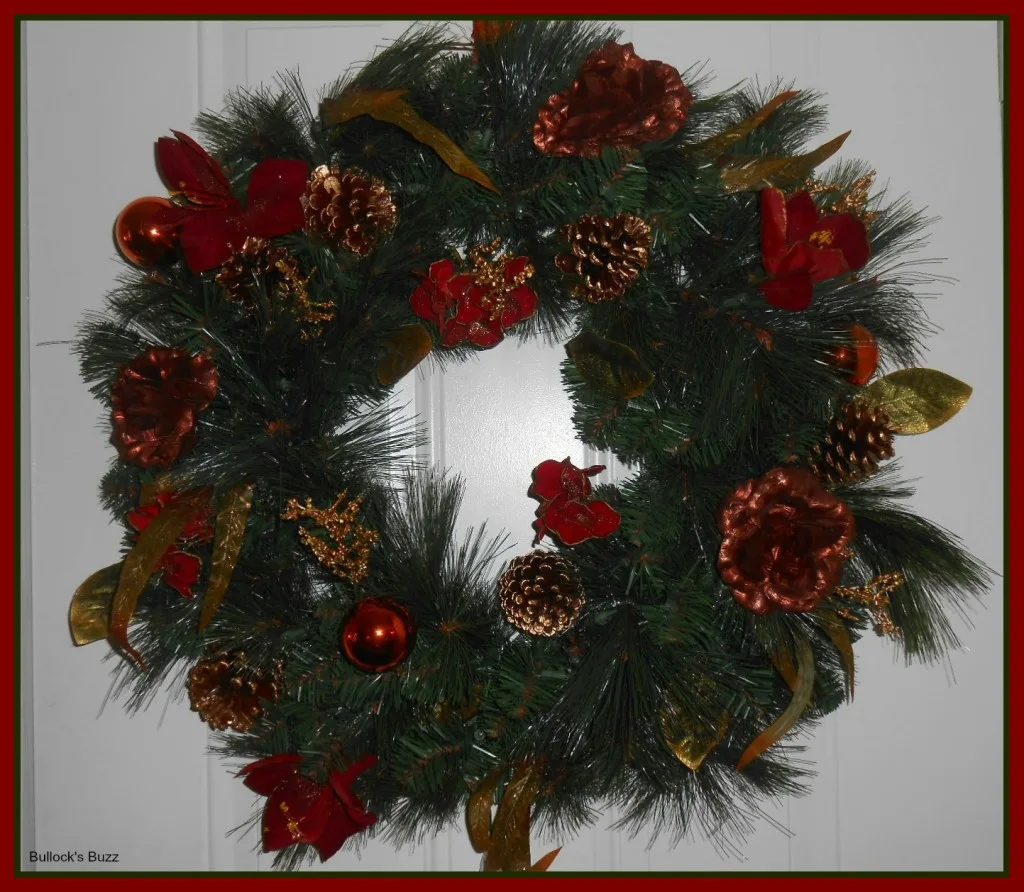 Made of a mix of PVC and real pine needles, it is flame-proof which makes it safe to use during this most festive of holidays. I especially like that the UL® – approved lights are so well hidden, you cannot see the cord at all. Plus, if one bulb burns out, the rest remain lit!
While I am not usually a fan of artificial trees and wreaths, I do understand the ease and convenience. One of the reasons I do not care for it is that it seems that a lot of the artificial holiday decor always looks sparse, plastic and cheap. Yet when the Tree Classics wreath arrived, I couldn't have been more impressed! Nothing about this thick, full wreath looked fake or plastic. The color and shape and the needles are very realistic, and while the Venetian Elegance is not one of their wreaths noted for its realistic feel, it does not feel as stiff and plastic-y as many I have seen. I was also quite impressed with how quickly the wreath arrived, and I love that it comes in a sturdy box that provides the perfect place for storage.
The Venetian Elegance Christmas Wreath is available in three sizes: 28″, 34″ and 45″, and they also offer a 12 foot and 20 foot matching garland. You can order it directly from the Tree Classics site. And if you order before November 25, you can save up to 60% plus get free shipping during the One Month to Christmas Sale! Looking for something other than a wreath? No problem! Tree Classics has a wonderful selection of artificial Christmas trees, unique holiday decor and even great gift ideas! Visit Tree Classics online at https://www.treeclassics.com, and be sure to connect with them on Facebook and Twitter!