Cool California. Where could be better to spend a vacation than in the hot, sunny climate of California? If you are planning a family vacation this year, head to CA. It's jam-packed with things to do for all of the family. Whether you are taking the kids away or whether you are going solo, there are some amazing things to see and do in California. Keep reading to learn about some of the best places to visit in this Ultimate California Travel Guide.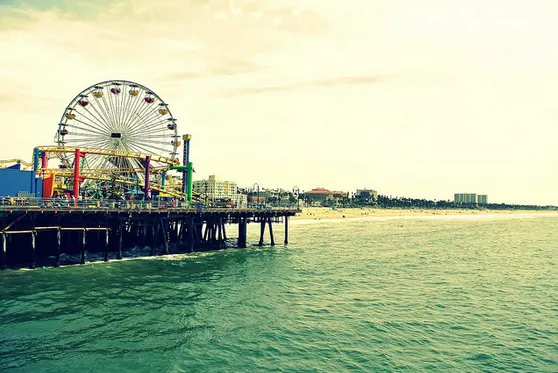 Long Beach
First up in our California Travel Guide is Long Beach. Let's face it; we all want a vacation that allows us to sleep and relax. What better way than to head to Long Beach for a week or two of relaxation? The gorgeous beaches and relaxing atmosphere are enough to make you want to stay forever.
Get the most out of your vacation while you're there. The beach is lined with condos, so you know it's a great place to be. You can enjoy one of the many attractions such as the Aquarium of the Pacific or the El Dorado Nature Center.
Be sure to experience the food scene at some of the local restaurants in Long Beach. Or just sit back, relax, and enjoy the surf. You don't have to move from your chair for a week.
Disney Land
If you are taking the kids with you, then this Ultimate California Travel Guide destination is a must-see! You need to head to Disney Land. What kid doesn't want to see Cinderella's castle? With a wealth of rides, shows and parades to choose from, you are sure to never hear the phrase "I'm bored!" Disney is world-renowned for putting on the greatest shows on earth. So, whether you want fireworks or just some family time, you can make the most of this Californian favorite.
Yosemite National Park
Sometimes, kicking back is not enough. If you are something of an intrepid explorer, then you will love our next California Travel Guide suggestion – Yosemite National Park. Housetrip.com has declared this as one of the best tourist attractions in CA. The park is most famous for its exquisite waterfalls, but there is also a wealth of creatures and critters to adore.
Bears and deer are the most popular residents in Yosemite. But, you can also catch a rare glimpse of mountain lions in the region. These are rarely spotted by humans in California, but they can be seen by some. These are secretive creatures but are stunning.
Yosemite also has a wealth of walking tours, so you don't have to worry about being attacked by bears while you travel! It's a great day out, and it is seriously stunning. Picturesque is the best way to describe Yosemite National Park.
Santa Monica Pier
Next up on our Ultimate California Travel Guide destination list is Santa Monica Pier. For those who want that fun-filled, active vacation feel, Santa Monica Pier is the place to be. It's the hub of California. With old-time fairground rides and a bustling night scene, it's the best place to soak up the vacation feeling.
There is a wealth of eateries and bars in the region too, so you can plan a big night out or a cozy date for two. The amusement pier has everything for families and couples, including big wheels and even a trapeze school! It's the best place to have a lot of fun with your loved ones. If you are feeling extra lucky, you can even join the fishermen at dusk in the hope of catching a bite.