Your best friend is your lifeline. They stick with you through thick and thin, make you laugh until it hurts your stomach, pester you like hell, lend you their shoulder and money whenever you want, and land you in trouble at the most unexpected times. Your best friend makes everyday special. And so, on their special day, you must warm the cockles of their heart with one of these unique gift ideas for your best friend.
Whether it is their birthday or friendship day, whether they got promoted or moving abroad to pursue their dreams, these interesting gift ideas are indeed the best to mark the milestone moments of their life and celebrate your friendship.
Scroll down to find the most interesting and unique gift ideas for your best friend.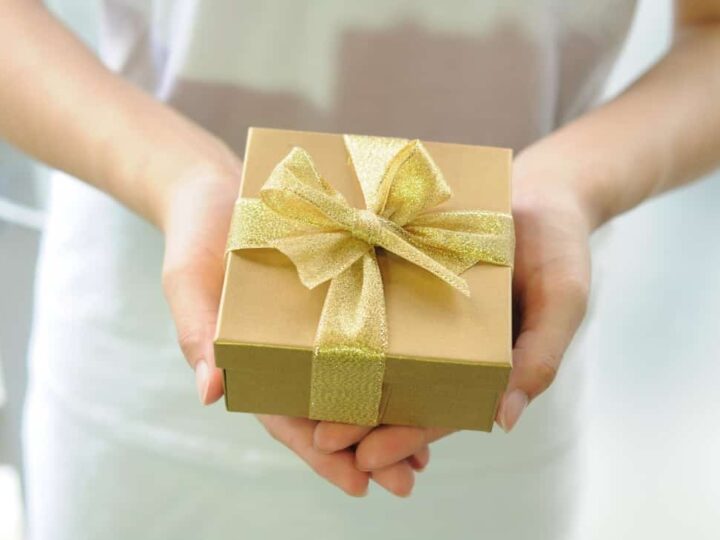 Personalized Spotify Album Cover Portrait
Personalized Spotify Album Covers make a great and very unique gift ideas for your best friend. If you have had those endless jamming sessions where you sang your heart out, revive those memories by gifting them a personalized Spotify album cover portrait.
This interesting music plaque will always remind your best friend of those crazy performances when you blabbered all the wrong lyrics in the least melodious voices and went into hysterical laughter.
Sports Bobbleheads
Next up on our list of unique gift ideas for your best friend are bobbleheads. Bobblehead is another personalized gift item that your best friend is going to love. It is quirky, off-beat, fun, and can be customized in any way.
Think of the funniest memory of your best friend and get a bobblehead customized to remind them of the memory. You can also gift customized hobbies or sports bobbleheads to your best friend.
Macrame photo display
Gifting picture frames to your best friend is so passe. Display your deep bond through gorgeous macrame photo display wall art, instead. It's one of our favorite unique gift ideas for your best friend!
An eco-friendly and delicate macrame wall décor is all that your friend needs to adorn the plain wall of their bedroom. Get your favorite photographs together and clip them on the strings of the wall art.
Not just photographs, you can clip anything interesting to the wall art. For instance, if your friend loves traveling, how about clipping postcards from the places they have traveled to?
Long-distance touch bracelets
If your friend is moving to a new city, and your heart is getting heavy, don't worry! You can still keep them close to your heart and tell them that you miss them with a simple touch.
Long-distance touch bracelets are another of our wonderful and unique gift ideas for your best friend. They're also all you need to remind your friend of your special bond wherever they are. Whenever you touch the bracelet, your best friend feels it with a natural vibration and a flash of light.
What could be a better use of the latest technology than this?
Long-distance touch lamps
Long-distance love is tough, but have you ever imagined having a long-distance friendship? It can be devastating, but not with long-distance touch lamps.
Whether your friend is across the town or the country, a long-distance touch lamp is the best way to let them know you are thinking of them.
These in-sync lamps are set up via Wi-Fi. Whenever you touch your lamp, the other one illuminates. They're a wonderfully unique gift idea for your best friend, wherever he or she may be.
Customized gift basket
Pamper your friend with everything they love. Customize a gift basket for them, load it with their favorite indulgences. If your friend loves chocolates and desserts, fill the basket with exotic chocolates and gourmet cookies. If your friend is a fitness junkie, add sugar-free delights and protein bars.
Candle jars, toiletries, organic goodies- there are a plethora of things to stuff in the gift basket which makes such a unique gift idea for your best friend!
Takeaways
"The greatest gifts come from the heart." Especially when it comes to unique gift ideas for your best friend.
A little thoughtfulness added to simple gifts can make them even more precious. These gifts are interesting, off-beat, and perfectly demonstrate the thoughts you have put in them.
We hope your friend loves these gifts and your bond goes on to grow stronger.