Back to School Guide 2015
The V.ALRT Personal Emergency Alert Device by VSN Mobile
If you are a parent then you know what it is like to worry about your child's safety. Whether they are in preschool or college, whenever they are out of sight, it's a natural reaction to be concerned for their safety. In addition, for many parents, they also worry about their own parents, especially when their parents are elderly. VSN Mobile understands this worry and that's why they came out with V.ALRT.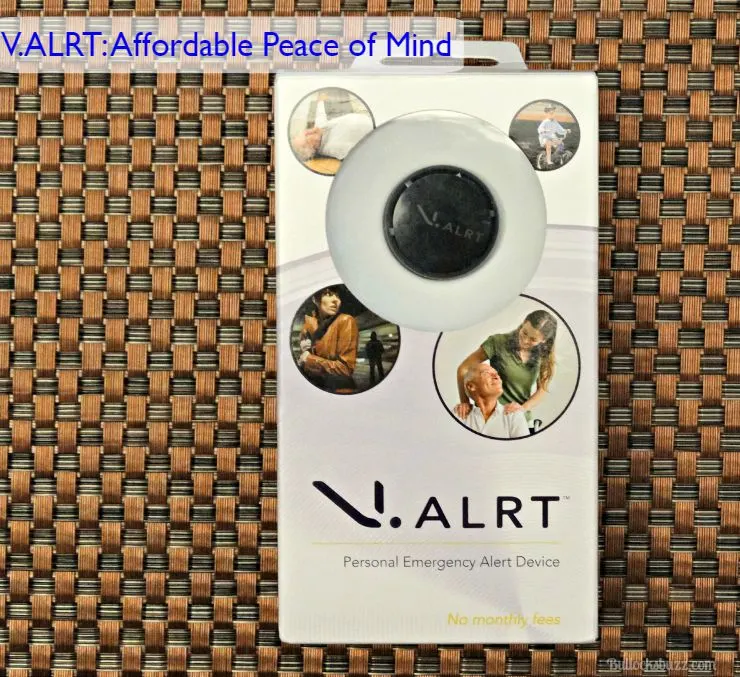 V.ALRT is a new Bluetooth enabled Personal Emergency Alert Device that can text or call a set of contacts in case of an emergency. This ergonomically-designed little button is breaking all the traditional rules of the personal emergency alert industry, and is perfect for use with elderly parents, students, young children and more! One of its best features? There are NO monthly fees!
How Does V.ALRT Work?
The V.ALRT works with both iPhone 4S/iOS 7 and newer, and Android 4.3 or newer with Bluetooth 4.0. Using Bluetooth SMART (4.0 LE) technology and the mobile app from VSN Mobil, V.ALRT connects with the user's smartphone and will send a personalized text and call up to 3 phone numbers that you specify when its button is pushed. In addition, the V.ALRT can also send your location as long as your phone's GPS in enabled. Plus, it can also be set up to where it automatically detect falls and will then trigger an alarm on its own. In this case an alert will be sent out after a 60 second countdown.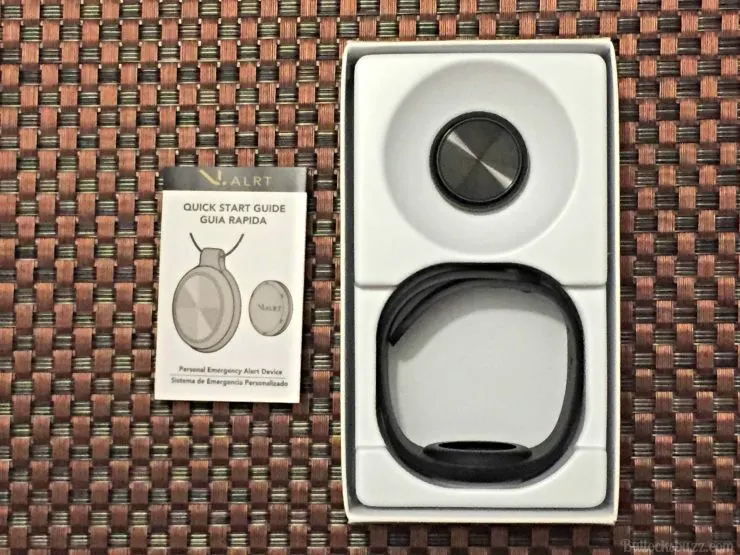 Of course there are lots of apps out there that will do the same, but in the time it would take you to grab your phone, most likely unlock it, then find and launch the app, V.ALRT would have already been finished.
After all, all it takes is a simple push and hold (for a few seconds) of the V.ALRT's button, and it will automatically send a command to your phone telling it to send a message to your contacts, followed by phone calls. At the same time, the app will sound a loud alarm on the phone itself to alert those nearby of an emergency, and if it is accidentally activated, this alarm can be easily cancelled.
Many of those other devices also require you to have an at-home receiver connected to the phone or internet, and they charge a monthly fee. The V.ALRT will work anywhere you have a phone signal, and there are no fees at all.
Keep in mind, a data connection is required for use. It also must be within range of your smartphone to operate. However it has a pretty good reach with a wireless range of up to 75 feet indoors and up to 300 feet outdoors using Bluetooth 4.0, and if it travels out of range from the smartphone, both devices will alert you with an audio notification.
The V.ALRT Design
The V.ALRT is designed to be worn either on the wrist or around the neck as a pendant. It can also be carried discreetly in a pocket or a bag. It comes with both a wristband and a pendant, though a clip is also available separately. It's small in size, not much larger than a quarter, and just under 1/2″ thick.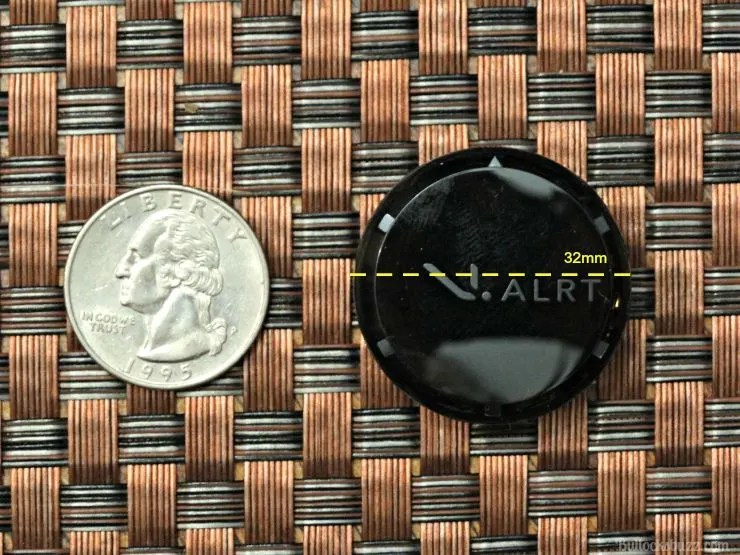 When I first put mine on the band, it was easy to do and it fit very snugly. When putting it inside the pendant, it definitely took more work, but that also completely removed any worry of it accidentally coming out of the pendant.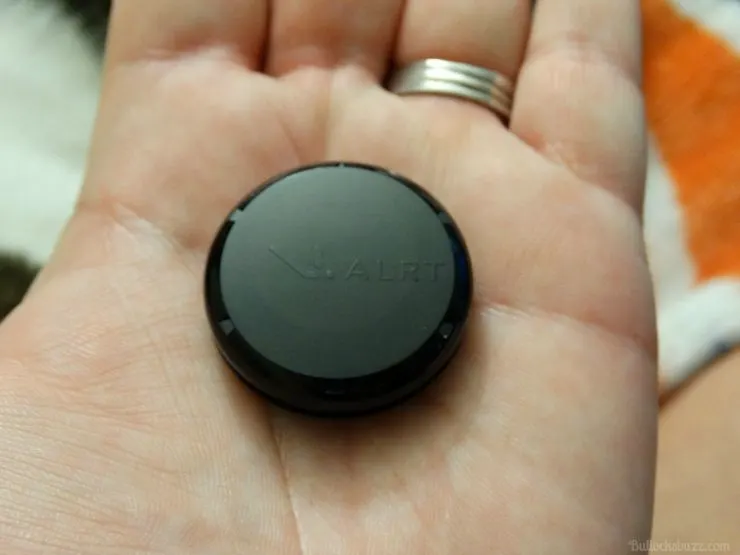 Setting Up the V.ALRT
Setting up the V.ALRT was pretty simple and straight forward. You will need to have the iOS or Android app which is available for download through the App Store and Google Play. After you download and launch the app, you'll be lead through a series of screens instructing you on how to set it up.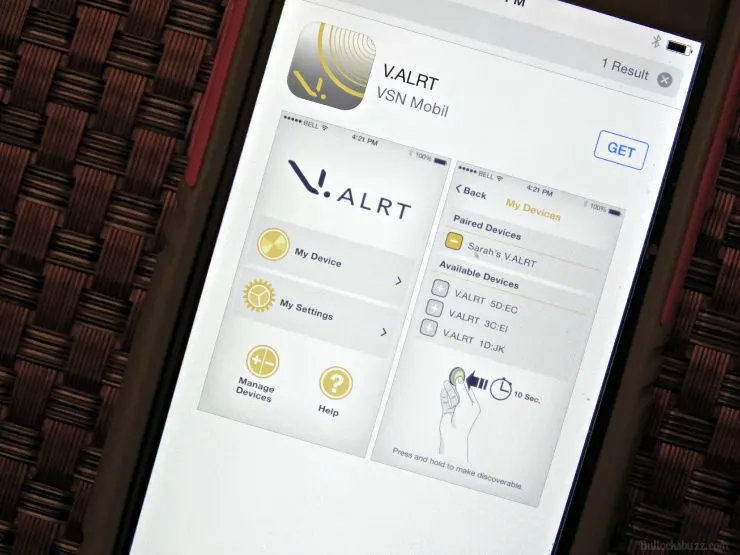 Make sure you read the Terms and Conditions as I found some pretty important points in there, including that you must have a data plan on your phone, that the Bluetooth and location services both must always set to 'on', that in order to receive audio alerts your phone cannot be in silent or vibrate mode, and that you must have at least one contact's Text/SMS or Call selected in the Settings screen.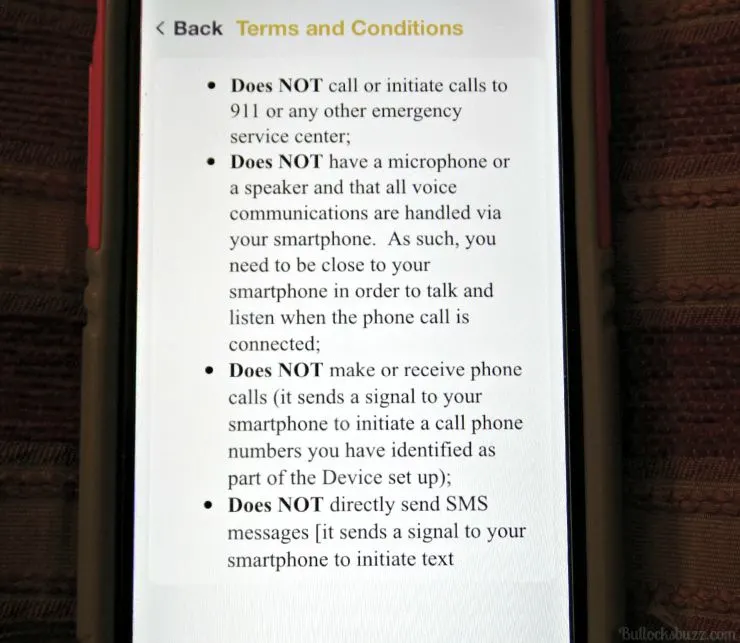 I also read what the V.ALRT does NOT do which includes initiating 911 calls. In addition it does not have a speaker or microphone, as well as a few more things you'll need to know to ensure it works as it should.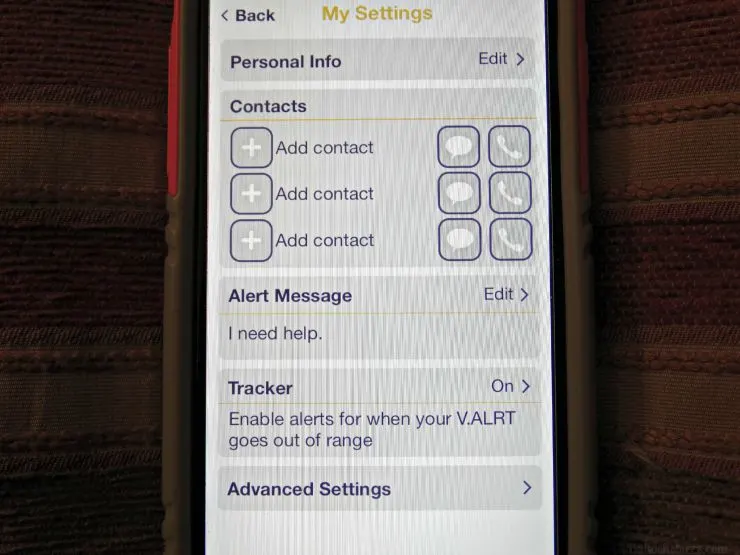 Once you have the app installed and launched, you will chose your 3 emergency contacts, as well as the message you want sent. Make sure you let your contacts know what you are doing when setting it up because they will receive a test text message when you are prompted to send one.
From there, the V.ALRT is good to go. When there is an emergency, the wearer needs only to push and hold the button for a couple of seconds, and the alerts will be sent. You can also go back in at any time and alter the settings as you prefer.
But Does V.ALRt Really Work?
After being sent a device for myself, I can honestly say that the V.ALRT does exactly what it is supposed to do. I already mentioned that setup is easy, and to use it one simply needs to push the button. When sending a test to my husband, he received the text alert within 2 seconds, along with an accurate GPS location, and about 5-6 seconds later his phone rang. At the same time a distinct alarm sounded on my phone.
We both liked that enough information came through on the text part of the alert so there was no doubt what it was and who it was triggering the alert. We also liked that the GPS notification came as a link, so all he had to do was click it to access the map. Everything else worked as it should including the out-of-range alert, and the handy find feature that lets you have the V.ALRT beep repeatedly in order to make it easier to locate.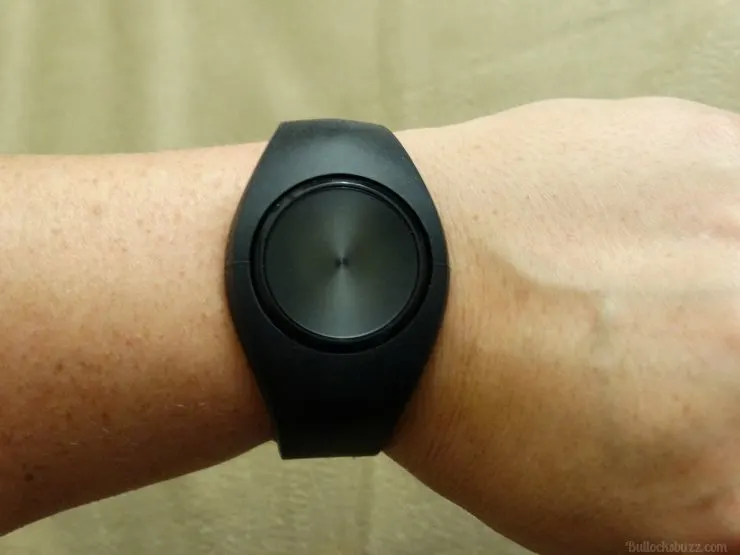 Another thing I liked was that in order to activate the alert, I had to depress the button for longer than just a second or two. This will help eliminate the chance of an accidental alerts being activated. The only feature I had trouble activating was the fall alert. I didn't exactly want to throw myself to the ground, but I did try "throwing" myself down onto our bed pretty hard, and it did trigger the alert. All in all, I am really impressed with the V.ALRT!
A Few More Nifty V.ALRT Features
The V.ALRT has up to one year of battery life (depending on use) and is powered by a standard CR2032 watch battery so there is no need to charge it. Once the battery needs replacing, simply remove it and put in the new one. Another bonus is that the V.ALRT is waterproof up to 1 meter for 30 minutes, so it will work while in the shower and while exercising.
The V.ALRT seems like an excellent and very affordable Personal Emergency Alert Device for children, teens, adults and the elderly. It is an easy way to getting your loved ones on the line when emergencies come about. It is ideal for school safety, exercising alone, injuries, and even letting those who have medical conditions stay connected to healthcare professionals or care providers when out at the store, in the yard or otherwise away from their landline. There are no monthly fees and no services to sign up for or work with. There's simply the V.ALRT device and your phone.
Where to Purchase the V.ALRT
V.ALRT used to retail for $59.99, but now is only $19.99 directly through the VSN website. Why not consider purchasing your V.ALRT – along with some peace of mind – today.
Connect with VSN : Website | Facebook | Twitter
What other situations do you think the V.ALRT would be perfect for?