This post is sponsored by PetSmart®, and the BlogPaws Professional Pet Blogger Network. I am being compensated for helping spread the word the word about the launch of Natural Balance® products at PetSmart, but Bullock's Buzz only shares information we feel is relevant to our readers. PetSmart is not responsible for the content of this article.
It's official! Dick Van Patten's Natural Balance® has finally become part of the PetSmart® family!
Years ago, both during college and right after, I fed my two cats (Kitten and Tortie) Natural Balance. Both cats absolutely loved the taste of the food, and I loved that it was made with premium ingredients and provided my cats with the nutrition they needed. Neither cat would eat anything else. Unfortunately, once I moved back to Birmingham, I couldn't find it anywhere! So when I learned that PetSmart was about to start carrying the entire line of both cat and dog foods, I was thrilled! I also had a sneaking suspicion that Sookie, Queen of all the Finicky Cats, was going to love it too!
Natural Balance offers a wonderfully large line of healthy and natural premium pet foods made with top quality ingredients. Pet parents can find both cat and dog foods of every variety including dry food, canned foods, stews and treats. Co-founded by Dick Van Patten (yes, the Dick Van Patten of Eight is Enough) over 25 years ago, Natural Balance has earned it place in the pet-lovers' pet food hall of fame for being a high quality product that provides pets of every dietary need with the nutrition they need and the taste they crave. Like all pet lovers, Van Patten believed that pets are part of the family and he made it his mission to see that "every animal was treated with love and respect, beginning with pet food that was based on sound scientific principles and nutritional truths."
Too bad Sookie is so afraid of car rides and strangers because she would have been in Kitty Heaven with the HUGE selection of cat food offered in the Natural Balance line! They had an end cap and an entire aisle just for the cat foods!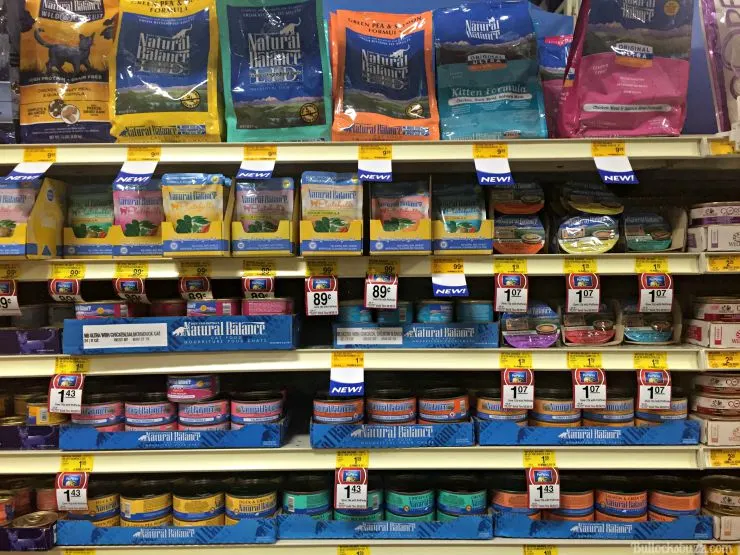 PetSmart also had all of the different varieties of Natural Balance cat food, both dry and wet, to fit the dietary needs of every cat including:
Limited Ingredient Diet (L.I.D.s) are ideal for cats who have food sensitivities or allergies. Completely grain-free, this formula of food provides a single source animal protein and a limited number of carbohydrates.

Weight Management Diet – we all know that obesity in cats is on the rise, and these Fat Cat formulas are specially designed to help kitty shed those extra pounds. Made with a special blend of fiber and protein, these foods will help your cat feel full longer to avoid overeating and prevent excessive begging.

Original Ultra Premium formulas are made with premium proteins and key nutrients to help your cat have the healthiest coat and skin possible. These gluten-free formulas are perfect for cats of all ages!

Wild Pursuit – the newest addition to the Natural Balance line, Natural Balance's Wild Pursuit® formulas are made to closely resemble the diet cats would eat in the wild. These 100% grain-free foods are high in protein and made with high-quality sources of animal protein.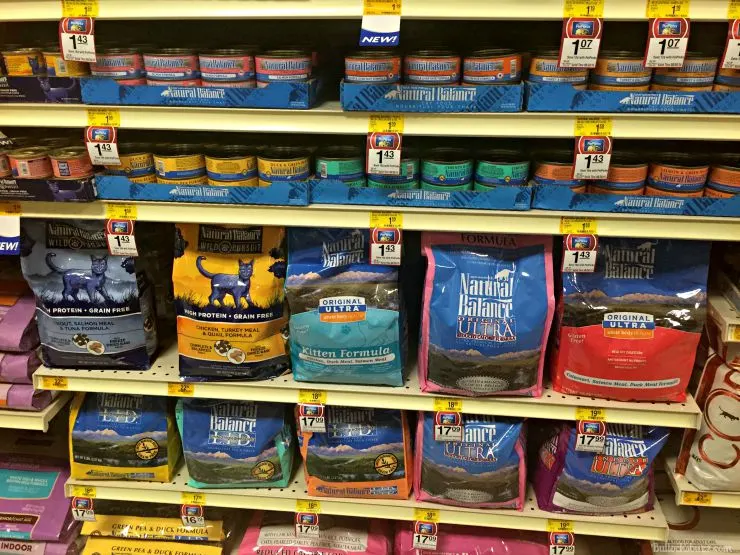 PetSmart also carries the Natural Balance Platefulls® pouch formulas and Delectable Delights® stew formulas. Both of these are perfect for picky eaters as they are highly palatable, yet still nutritionally balanced. Available in both grain-free and indoor formulas, I knew the second I saw the names that these would be Sookie's favorite foods! After all, what seafood-and-gravy loving cat can resist foods with names like O'Fishally Scampi, Sea Brûlée and Catatouille!?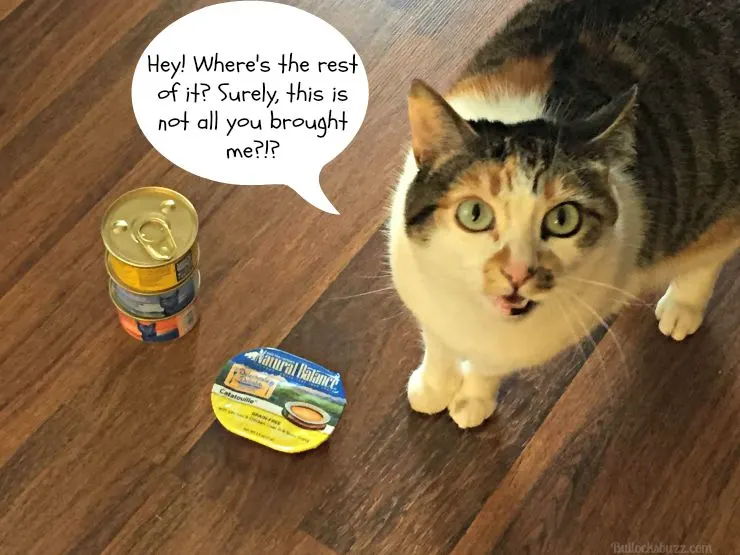 Knowing that she adores her daily serving of wet food, I also selected several cans of the Wild Pursuit wet cat food. Sure enough, as soon as I got home and unpacked the bag, Sookie was right there rubbing on the packages meowing, purring and ready to party!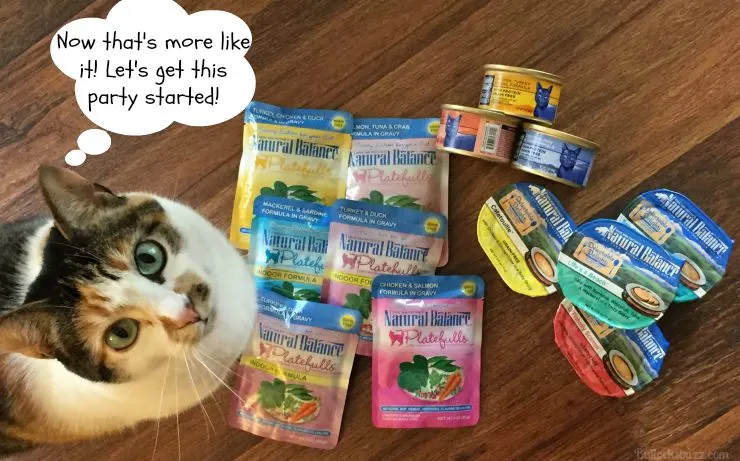 As soon as I opened a pouch and put it out Sookie was lapping it up!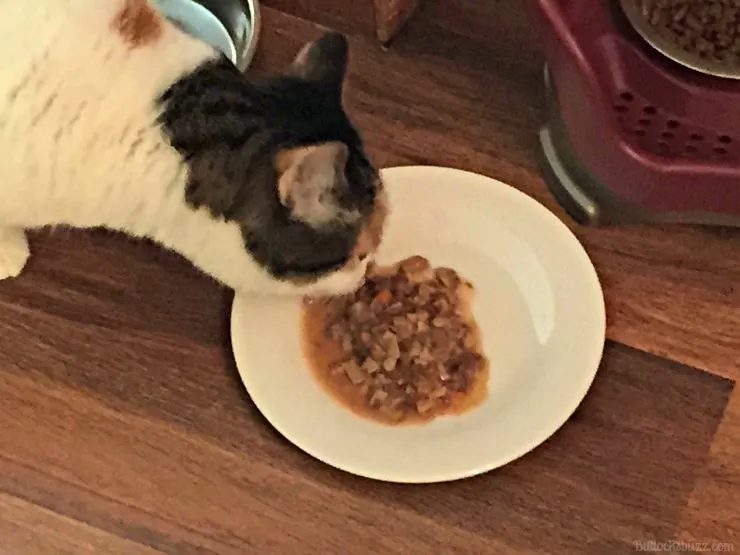 Unfortunately, my PetSmart had not yet received their shipment of Natural Balance cat treats, but as soon as it arrives, I'll be there! Sookie cannot wait! If they have just half the amount of cat treats as they do dog treats she'll be one satisfied cat!
Speaking of Dogs…
All you dog and puppies need not worry! PetSmart also has a huge selection of Natural Balance dog food, chews and treats! Just like the cat food offerings, Natural Balance carries practically every dog food formula imaginable from dry kibble to canned food to rolls and stews! And if your dog has specific dietary needs, Natural Balance has it covered! Those dog days of dreary food are long gone!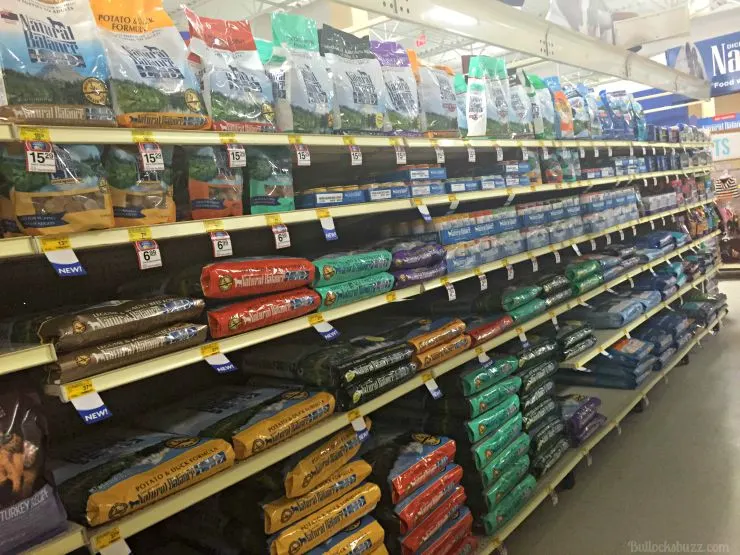 The whole line of Natural Balance foods is available at affordable prices both in-store and online at PetSmart Since the Natural Balance line began hitting store shelves across the country on July 6, we suggest calling ahead to ensure the products have arrived at your local PetSmart. Use this handy store locator to find a location near you!