There truly is no place like home for the holidays. And for many of us, our homes are the "hub" of the holidays. It's where everyone gathers to visit, eat, and celebrate. But let's be honest: getting ready for the holidays can be stressful. However, with these tips, you'll be able to get your home holiday-ready quickly and easily.
This is a sponsored post on behalf of Scott's Liquid Gold. Regardless, all opinions are my own.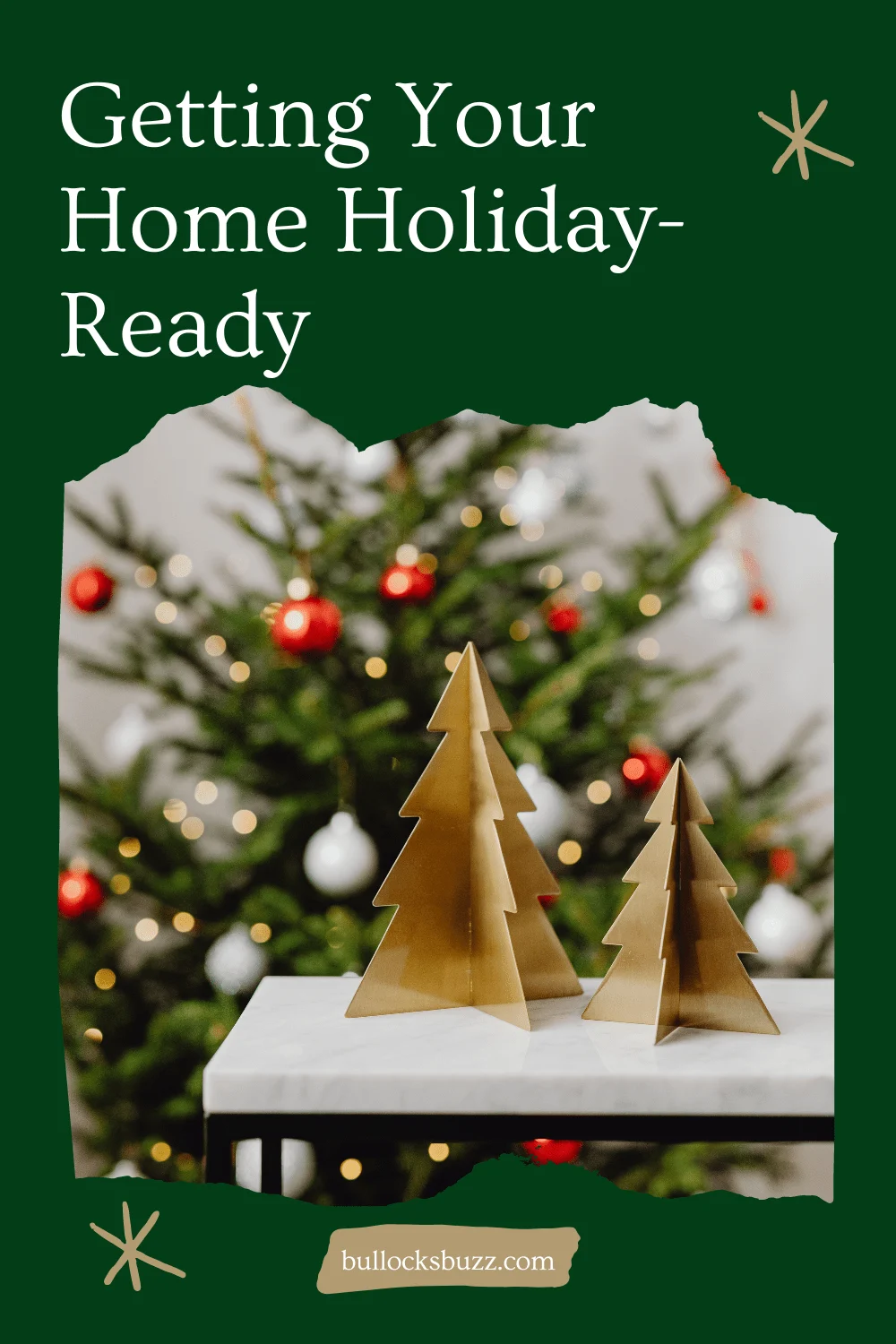 SPRUCE UP YOUR SPACE
The first thing you need to do to get your home holiday-ready is to spruce up your space. Before you start decking your halls with boughs of holly, set aside a few hours or even an entire day to declutter and clean your home. Focus on the main areas such as the front porch, entryway, kitchen, living room, and bathrooms.
GET RID OF CLUTTER
Begin by decluttering. Decluttering will not only make your home look cleaner, but it will also help create more space for holiday décor. Use a laundry basket, empty shoebox, or another container that you can hide away in a closet to clear the shelves and counters of clutter, tchotchkes, and things you no longer use or want to display.
Deep clean the bathrooms and kitchen. I like to use a solution of water and vinegar along with a few drops of essential oil. It works great on countertops, sinks, and tubs, and it's inexpensive and easy.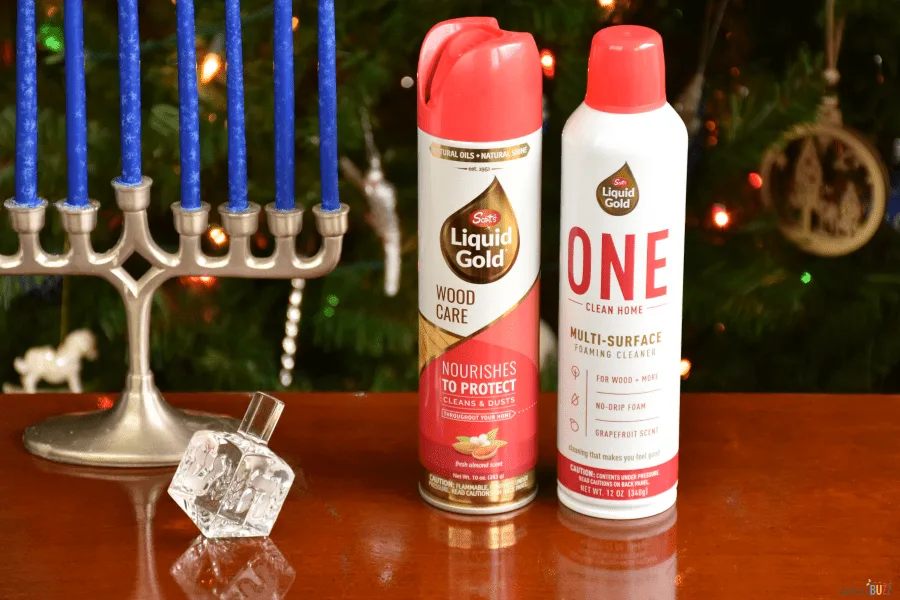 DUST AND CLEAN WOOD
Dust and clean any wood furniture, fixtures, and decor. I use Scott's Liquid Gold® products on all of the wood in our home. This year, I tried their new multisurface cleaner, Scott's Liquid Gold ONE CLEAN HOME®, and I love it! It uses naturally occurring, non-toxic citric acid to clean all kinds of household messes. And it works on all types of hard surfaces including finished wood, wood laminates, stainless steel, tile, plastic, metal, stone, porcelain, and even vinyl.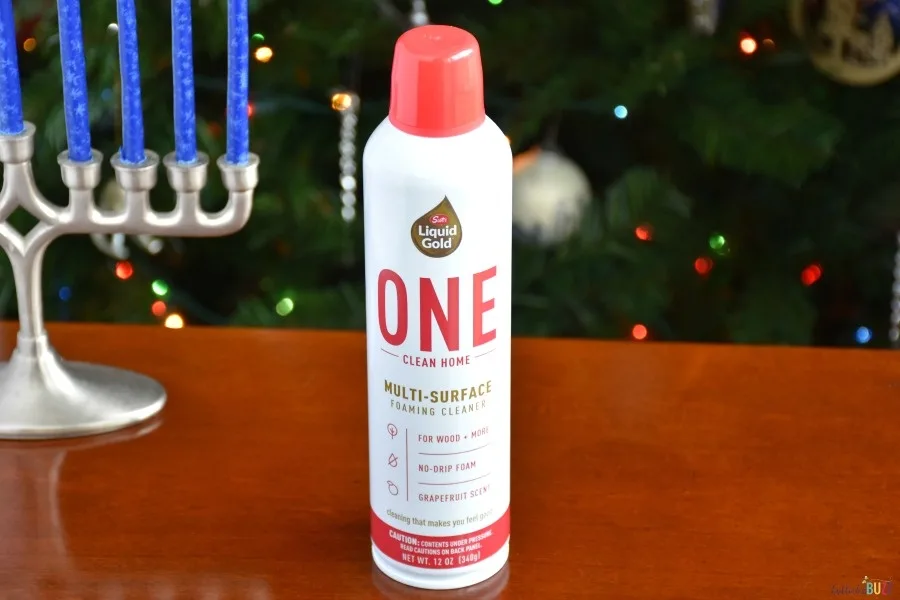 I used it to clean my furniture, ceiling fans, baseboards, doors, and trim, and even the blinds. In fact, you can use it to clean pretty much everything except for glass, mirrors, leather, fabrics, or upholstery. It's also not recommended for use on reclaimed or salvaged woods.
The formula is thick and foamy so it stays in place after spraying instead of running/dripping down a surface. After a few quick wipes, it leaves surfaces sparkling clean and smelling wonderful – which is a great first step towards getting your home holiday-ready.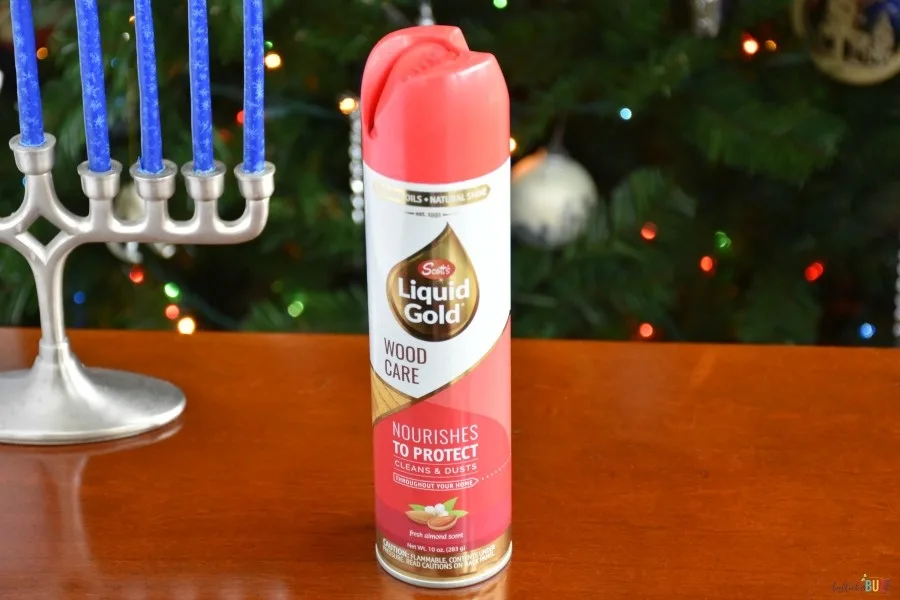 I then follow up with Scott's Liquid Gold® Wood Care. Not only does it clean and remove dust, but it also nourishes and moisturizes wood enhancing its natural texture, grain, and beauty. And it does this without the use of wax, silicone, nuts, or nut by-products – all of which can build up over time dulling the wood's natural color and shine. Instead, it uses natural oils to enhance the natural shine and beauty. And it smells great, too!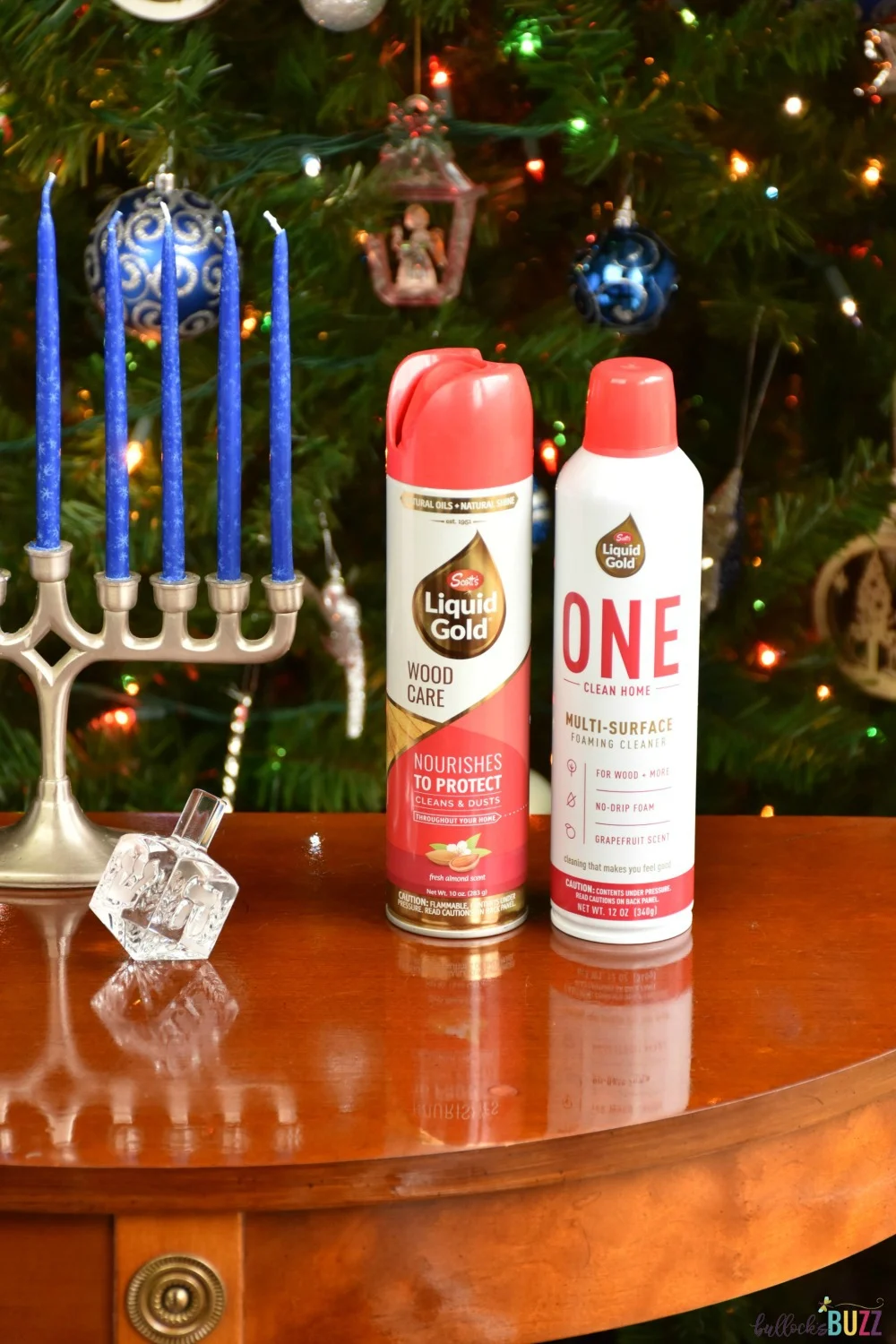 DON'T FORGET THE FLOORS
Sweep and mop any hardwood, laminate, and tile floors. A simple mixture of warm water, white vinegar, rubbing alcohol, dish soap, and a few drops of essential oil makes a great DIY all-purpose floor cleaner for stone and laminate. While a mixture of warm water, olive oil, and lemon juice works wonders on hardwoods.
Vacuum any carpets, rugs, sofa, and armchairs. A quick mix of vinegar and baking soda is an inexpensive and effective solution for spot-cleaning stains on carpets and rugs.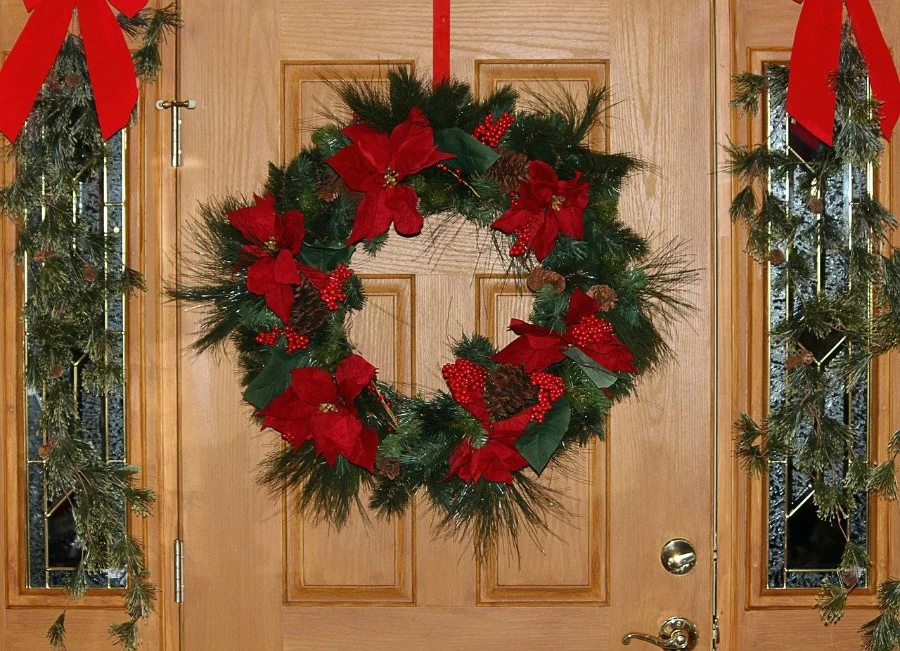 DECK THE HALLS (AND MORE)
After cleaning, the next step thing you need to do to get your home holiday-ready is to decorate. A touch of holiday decor can transform your house into an inviting, warm, and cozy home. When decorating for the holidays, remember simple and contained makes for easy elegance.
Greet your holiday guests with a welcoming entrance. Decorate your front door and/or porch with a wreath and garland, or a few bright and shimmery decorations and twinkly lights.
Welcome your guests inside by adding a touch of seasonal decor in the foyer. You can do this by creating a simple but elegant arrangement on a hall table using fresh or faux boughs, candles or string lights, and a few Christmas ornaments.
Deck out your den or living room with lighted garlands, holiday-themed decor such as throw pillows, and, of course, your Christmas tree. Playing holiday music in the background is another simple way to set the holiday mood.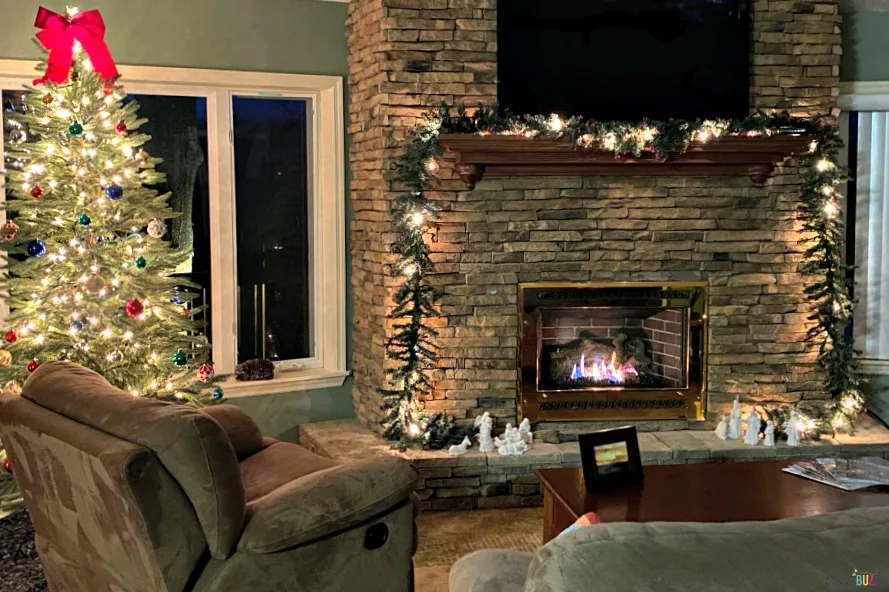 Add a few holiday touches to the kitchen with holiday-themed dish towels, a few small wreaths, or a holiday centerpiece such as a candle encircled with holly on a countertop.
Setting a holiday table is another fun and simple way to add holiday cheer and get your home holiday-ready. Easily create a lovely, festive tablescape complete with your best color-coordinated dinnerware, place-cards, cloth napkins with holiday napkin rings, and a centerpiece of fresh, seasonal blooms.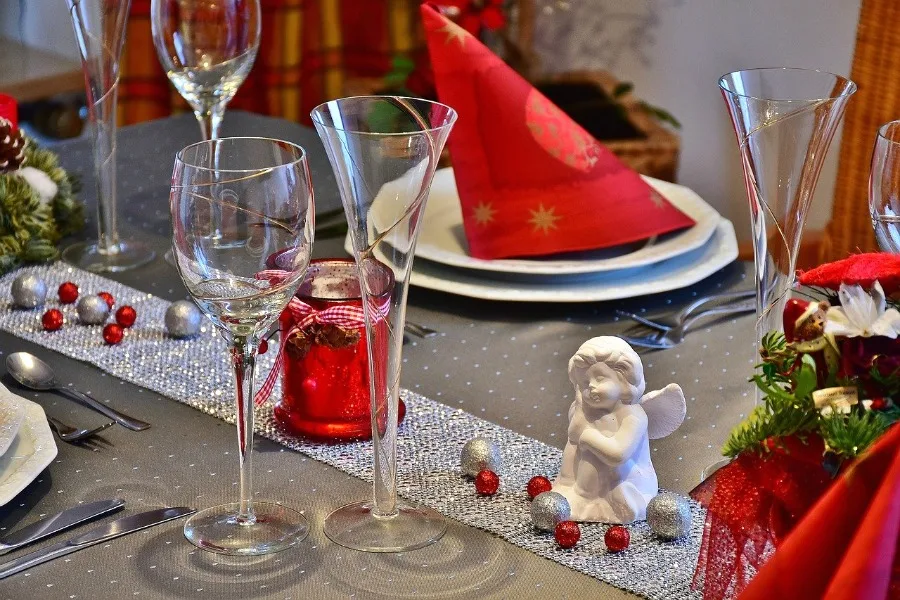 When it comes to other areas in your home–hallways, bathrooms, bedrooms–you can add an inexpensive yet festive touch with a holiday-scented candle.
USE SEASONAL SCENTS
Speaking of scented candles, the use of seasonal scent is another simple way to get your home holiday-ready. Having your home smelling delightful with holiday-scented candles or potpourri provides a warm welcome to family and friends as they enter your home.
One of my favorite ways to use scent around the holidays is by making a stovetop potpourri. This simple recipe takes mere minutes to make and will fill your home with a warm and cozy holiday scent. Best of all, you most likely already have many of the ingredients on hand.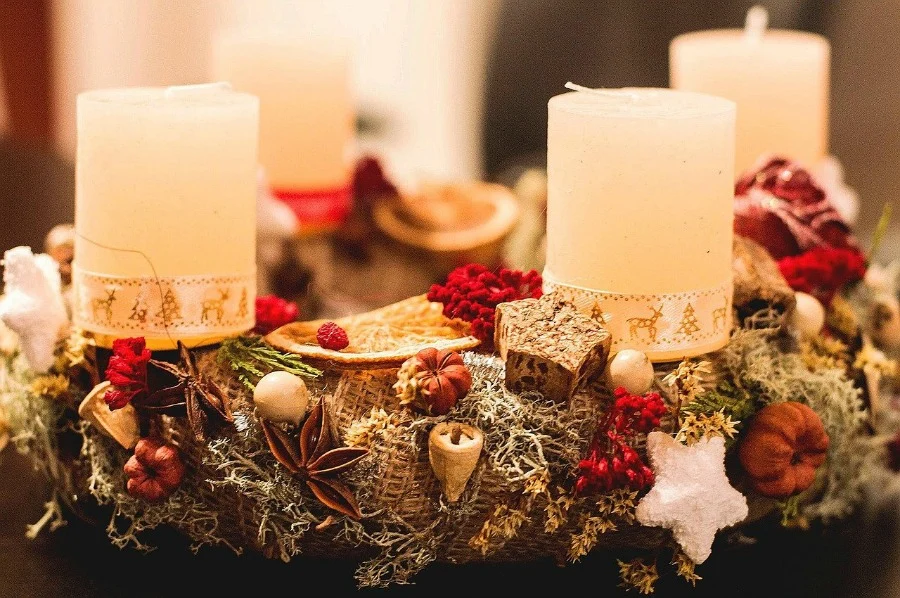 To get started, place a large pot on the stove. Then add 2-3 cups water, 4 cinnamon sticks, 1 orange sliced, 1/2 cup cranberries, and 1 tbsp cloves, 1/8 tsp nutmeg. Bring to a boil, then reduce to a simmer. Simmer as long as you'd like, occasionally adding more water as needed.
Prepare for Holiday Houseguests
Next up on our list of ways to get your home holiday-ready is to ensure that your holiday houseguests will feel welcomed and loved. Take the time to tidy up the guest room and bathroom for any friends or relatives who are staying for the holidays.
Make sure they have plenty of toiletries, clean towels, blankets, and pillows. Incorporate a few holiday touches by adding a cozy holiday throw blanket or a pillow or two to the bed. And don't forget a small bowl of dry holiday potpourri or a scented candle, too.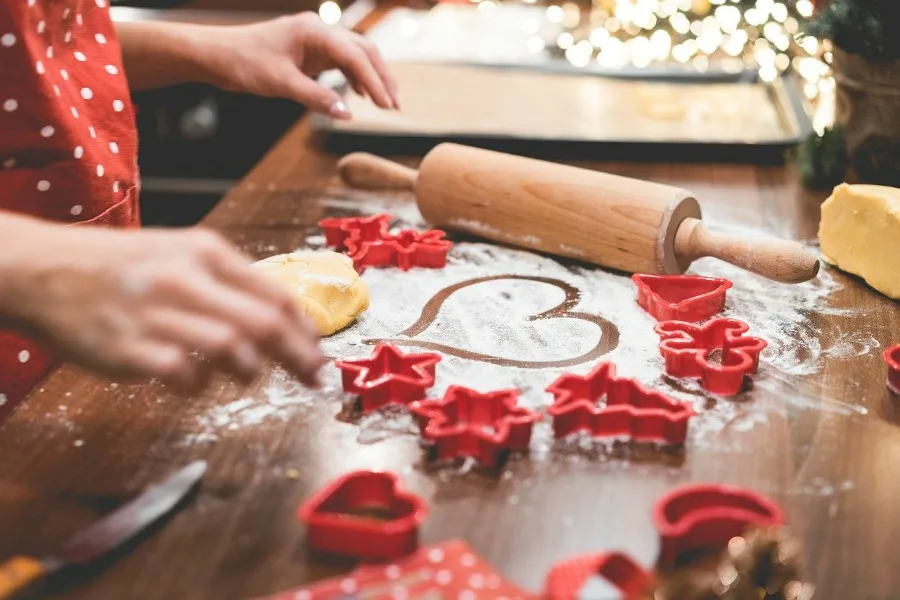 STOCK THE KITCHEN
Starting with Thanksgiving and going through New Years Day, many families come together over a good meal. Not to mention all of the holiday baking of cookies, cakes, and other treats! The last thing you want to do is to run out of something you need the night before the holiday.
Avoid the last-minute shopping trip scenario by making a list, checking it twice, and heading to the store to stock up in advance. Of course, there are some ingredients you'll have to purchase closer to the holiday, items such as flour, sugar, canned foods, potatoes, and more, will easily keep fresh throughout the holiday season.