Thank you to Nest Bedding® for providing a Nest cooling mattress topper (the Alexander Signature Cooling Mattress Topper) for my review. My back thanks you as well. Regardless, all opinions are my own and based on my experience.
When it comes to finding a comfortable mattress, Goldilocks and The Princess and The Pea have nothing on my husband and me. You might think I am exaggerating when I say that in 10 years of marriage, we have gone through six mattresses in what was beginning to feel like a neverending quest! But I'm not.
From memory foam to innerspring, store-bought to beds-in-a-box, soft to firm, we have tried so many mattresses in our attempt to end achy slumber. It wasn't until about a year ago that we finally found some relief in an extra firm innerspring mattress.
For a few weeks there we were actually waking up to the screeching of our alarms rather than from the screaming of our bodies in pain. But despite this, we still had not found that ideal bed that you simply cannot wait to fall into at night. You know, the one that's not too soft, not too hard, but just right?!
NEST BEDDING
Enter Nest Bedding.
Nest Bedding is a family-owned, direct-to-consumer mattress and bedding company. All of their products are locally-sourced, organic, non-toxic, CERTI-PUR certified and made right here in the USA.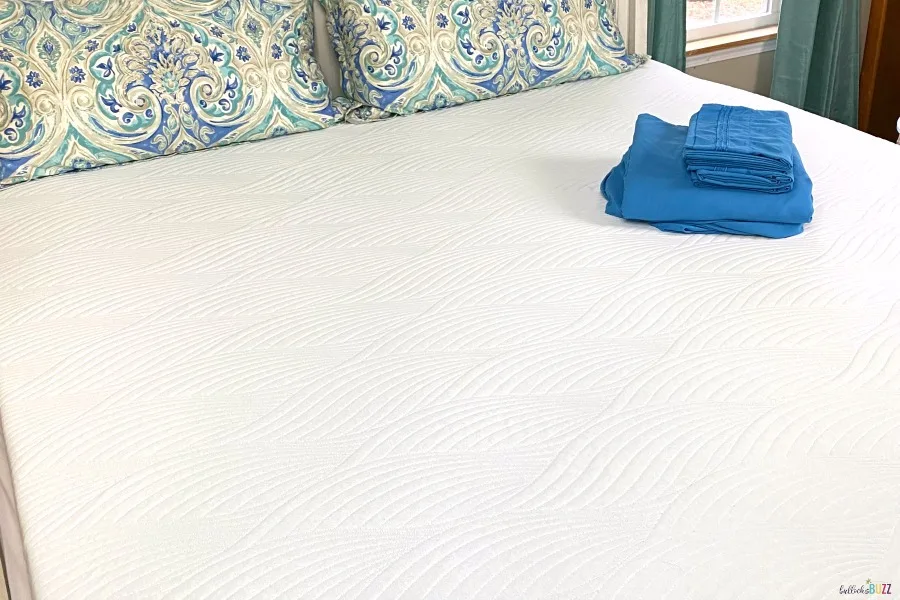 While most of the online bed-in-a-box mattress brands offer more of a one-size-fits-all selection, Nest Bedding offers several different mattresses that were designed with every unique sleeper in mind. They also make pillows, sheets and duvets, mattress toppers, and more.
As I am sure you saw from the disclosure, Nest Bedding sent one of their cooling mattress toppers for me to review. However, that doesn't mean I am going to lie and give them a great review if a great review is not what they deserve. That wouldn't be fair to you, my reader, or to them.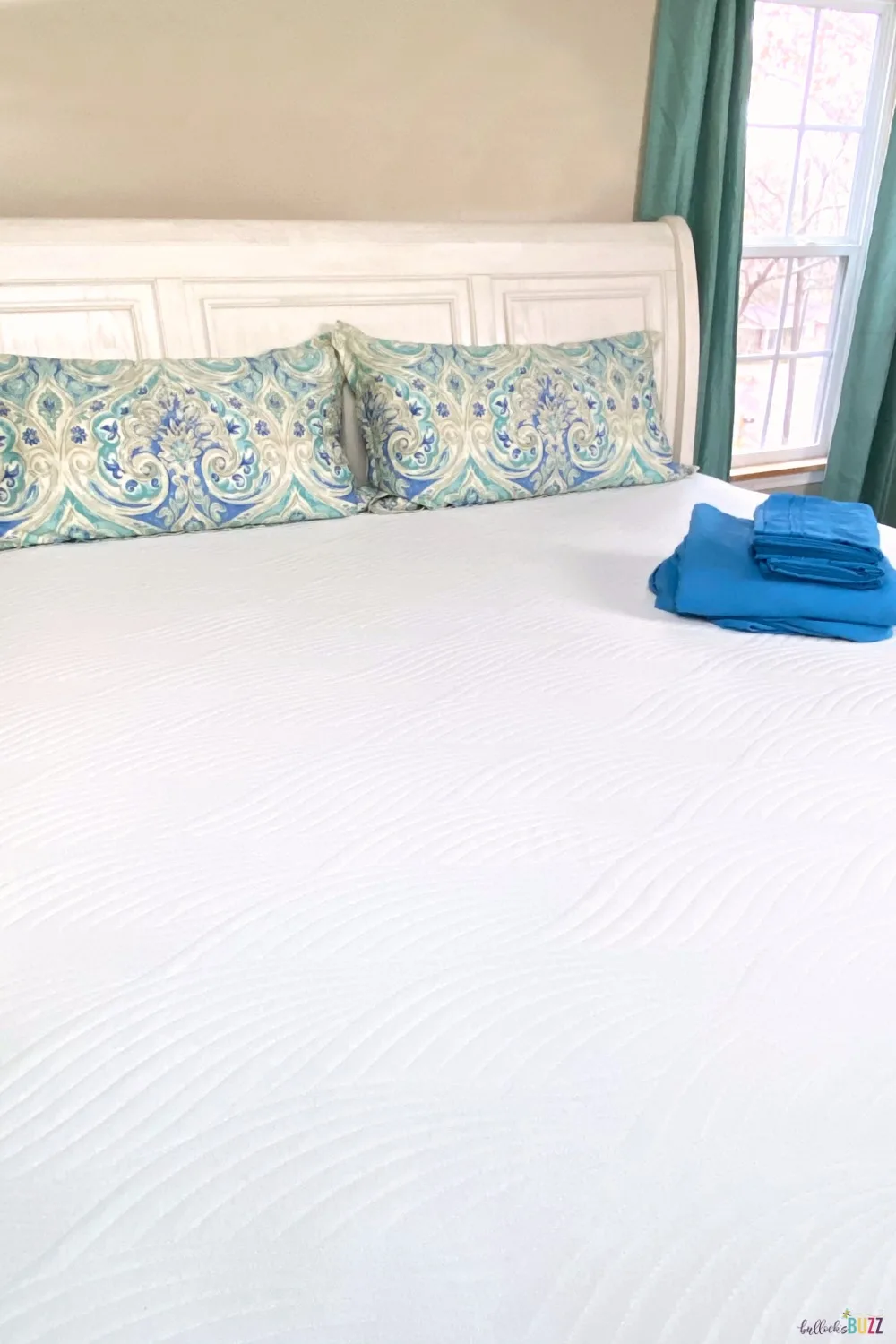 But guess what. They really do make a great mattress topper. And it's called the Alexander Cooling Mattress Topper.
NEST COOLING MATTRESS TOPPER
This soft and comfy, Nest cooling mattress topper is made with 2-inches of unique Energex™ Foam, a thick ergonomic foam that lands somewhere between memory foam and latex, and adjusts to your body's shape and weight without giving way too much.
It has a plush, soft feel, and for us, it's the perfect thickness, adding a layer of softness to our mattress without losing any of the support. And it's also comfortable whether you're sleeping on your back or your side.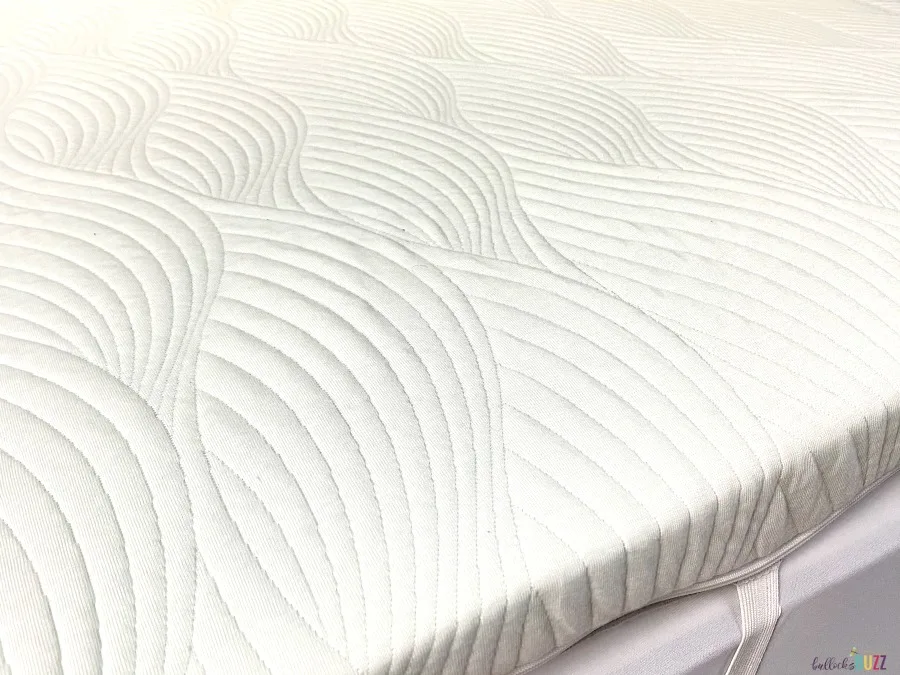 This Nest mattress topper is also cooling. You know, it's been proven that a cool environment promotes better sleep. And when us women reach a certain age, it doesn't matter how fast that fan above the bed is spinning or how far you stick your legs out from under the covers, it is too HOT.
The Energex™ Foam inside the Nest cooling mattress topper features thermal control technology that works to pull heat away from your body to help keep you cool.
Add in the fact that the quilted topper is covered in the same soft and luxurious cooling fabric found on the Nest Bedding Alexander Mattresses, and you have a mattress topper that truly works to keep you cool all night long.
I also love that this Nest cooling mattress topper attaches to your mattress with straps at all four corners. This way it stays in place no matter how many times you change positions or get in and out of bed.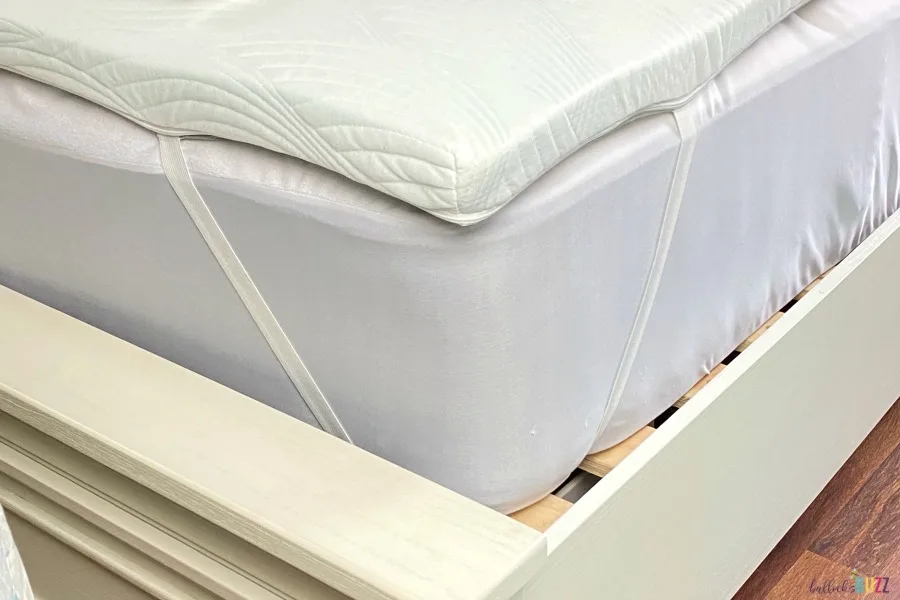 And speaking of changing positions and getting in and out of bed, this topper also does a great job of reducing motion transfer. I no longer feel the bed shake when my husband rolls over or gets up to go to work.
ORDERING AND DELIVERY
Our Nest cooling mattress topper arrived within 11 days of ordering. It arrived in a box that was fairly heavy, but not so large that I couldn't move it myself. In fact, for a King-size mattress topper, the box was relatively small.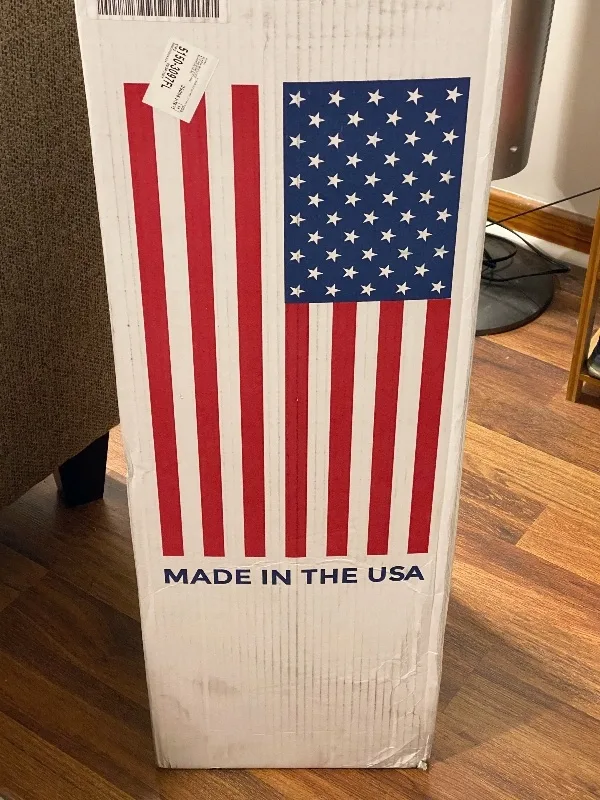 The mattress topper was rolled up, folded in half, and shrunk-wrapped to fit in the box, so I was expecting to have to wait overnight for it to fully expand once unpacked.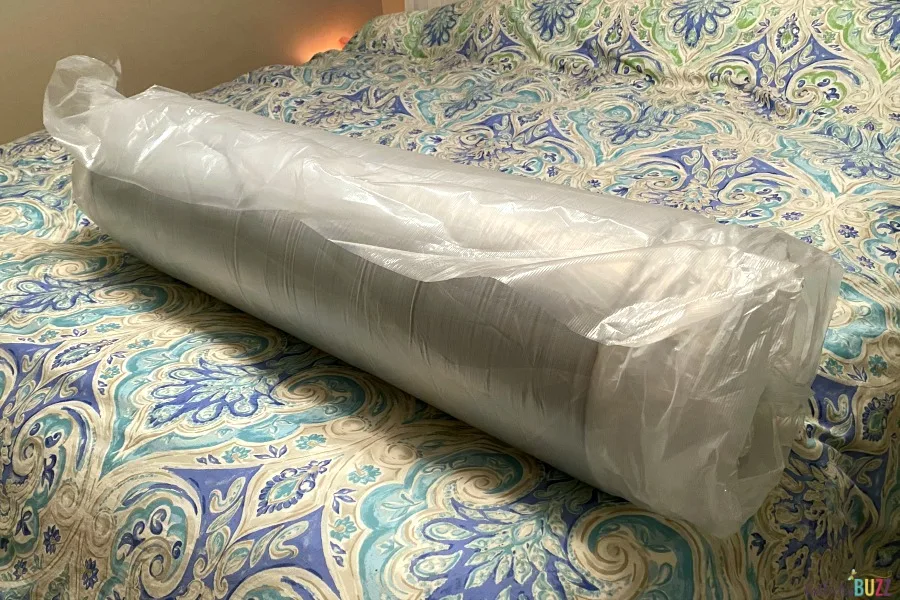 Surprisingly, once I removed it from the box, unwrapped, unfolded, and unrolled it, it only took a few minutes for it to "fluff" up to it's full thickness.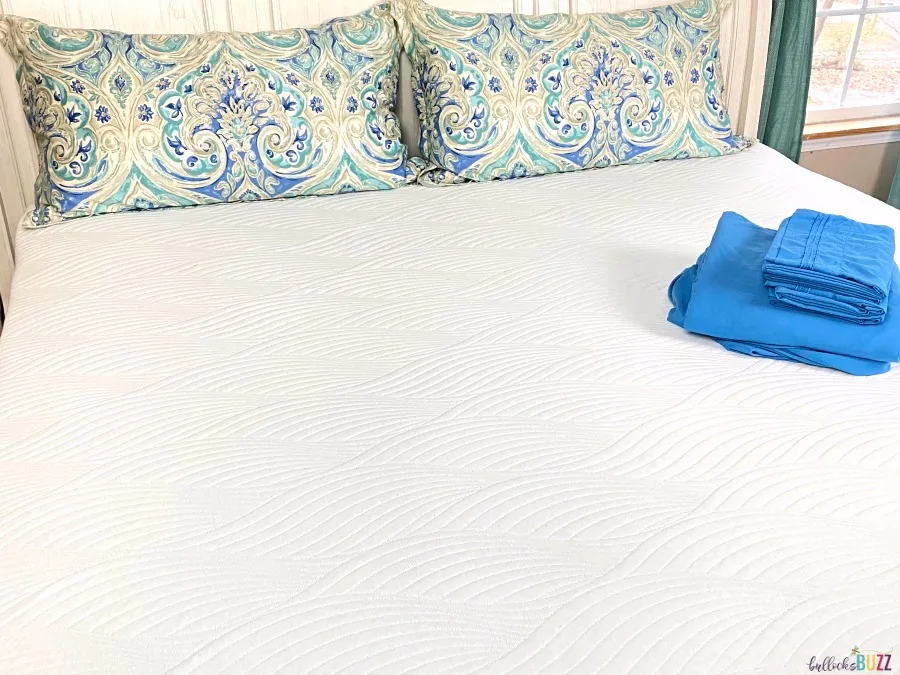 In addition, I was very pleased with the lack of odor. For those of you who have or have had a foam topper or even a foam mattress, there is oftentimes a period of off-gassing. Not with this Nest cooling mattress topper.
THE COOLING MATTRESS TOPPER THAT IS JUST RIGHT!
So our fairytale quest for the bed that's not too soft, no too hard, but just right, has finally come to a happy ending. And apparently, our cats, love it, too.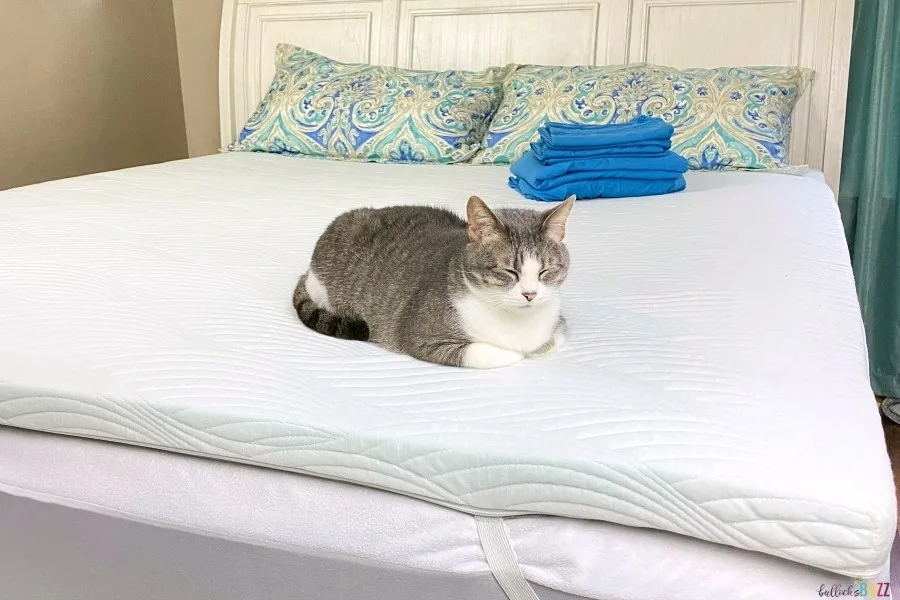 If you're looking for a great topper to help get a few more years out of your mattress or to provide pressure relief from an overly-firm mattress, or you are simply wanting to sleep cooler, I definitely recommend Nest Bedding's Alexander Cooling Mattress Topper a try.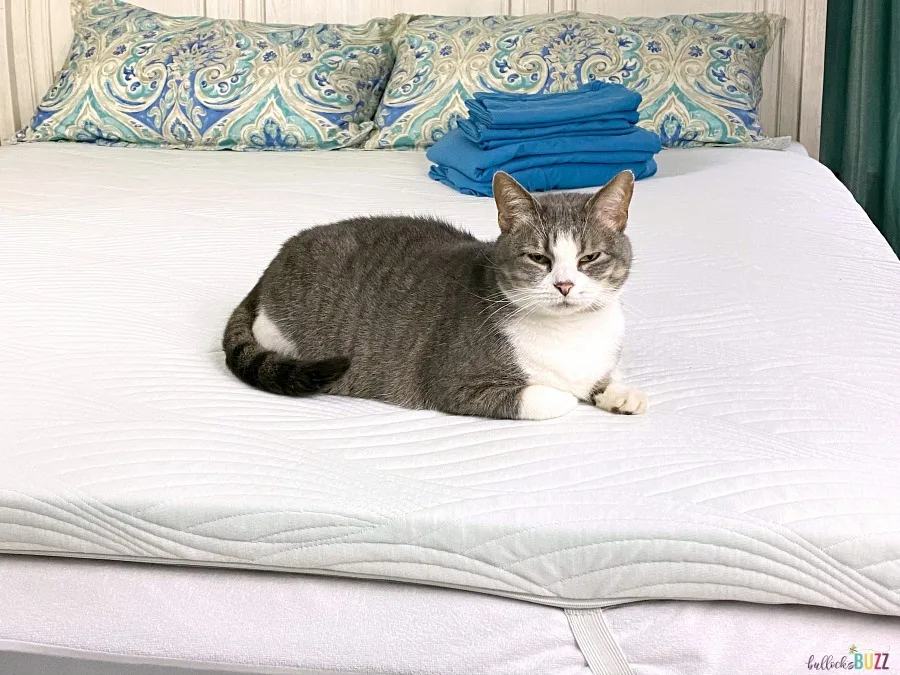 SAVE ON NEST BEDDING (COUPON CODE)
The Nest Bedding Alexander Signature Cooling Topper is available in five sizes: Twin, Full, Queen, King, and California King. Prices range from $199 and up. Shipping is free within the United States.
Want to try a Nest cooling mattress topper for yourself? Use coupon code COZYNEST to get 10% off!