I always assumed I wouldn't have any trouble getting pregnant, but after trying to conceive for well over a year, I realized it wasn't going to be as easy as I'd originally thought. After multiple doctor visits, hours of reading, and hundreds of conversations with other women, I've pretty much learned all the things I can do to increase our chances and make sure my body is ready. But while I've been focusing on what I can do, I've been ignoring the fact that there is plenty my husband can be doing as well to help increase our chances of conceiving: like male fertility testing from Fertility Plus. After all, we all know it takes two to tango (and to conceive)! So today I'm going to share some ways to increase male fertility.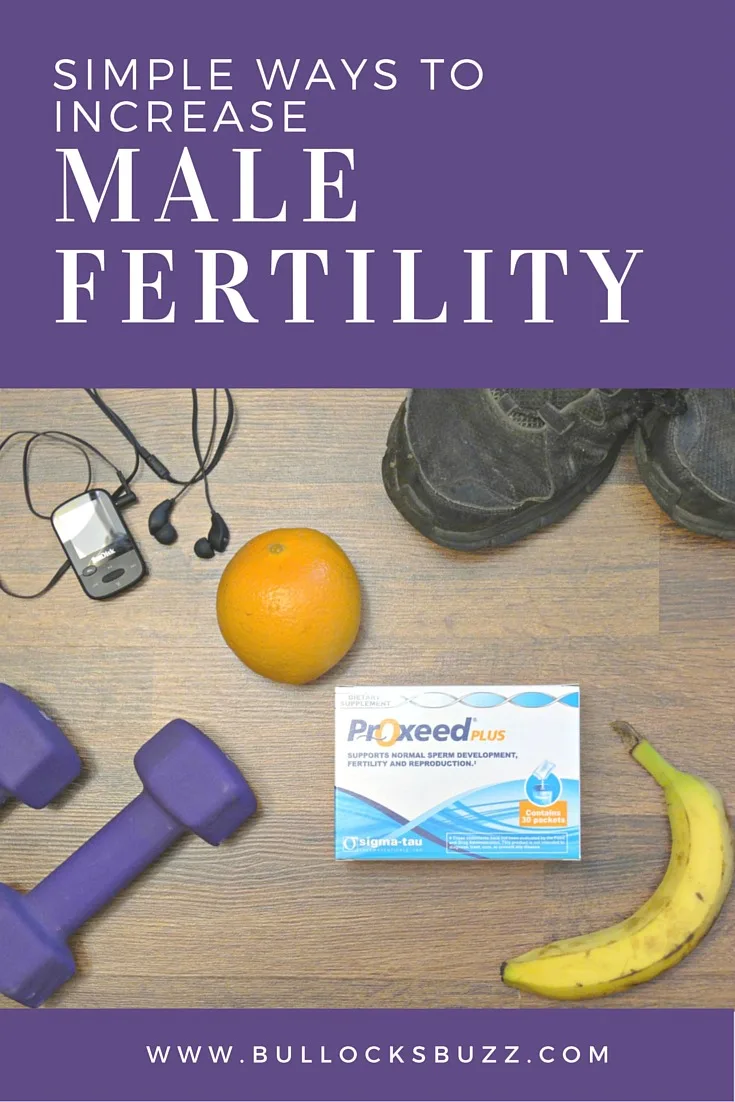 Simple Ways to Increase Male Fertility
Did you know that research now shows up to 50% of couples who are experiencing fertility issues are due to the male factor? Surprised? I was, too. In reality though, sperm health and quality begins to decline around the age of 25, and you also have to consider the many outside factors that can contribute to poor sperm quality. Thankfully, just like with us women, there are several things a man can do to ensure and boost his fertility, and here are just a few.
Avoid Excessive Heat
Sperm are produced in the testes at slightly below body temperature, so be aware that turning up the heat could actually slow things down. While warm or hot showers are fine, frequent use of and long stays in hot tubs, saunas and steam rooms should be avoided as the increased temperatures can temporarily decrease sperm counts and sperm quality.
Get Any Health Issues Under Control
Some chronic medical conditions such as diabetes and high blood pressure could have a negative influence on a man's fertility. Likewise, certain medications such as those used to treat high blood pressure, depression, and pain could also interfere with a man's chances of getting his partner pregnant. Make sure he schedules an appointment with his doctor to ensure he is effectively managing any conditions, and to discuss any medications he is taking that may interfere with his fertility.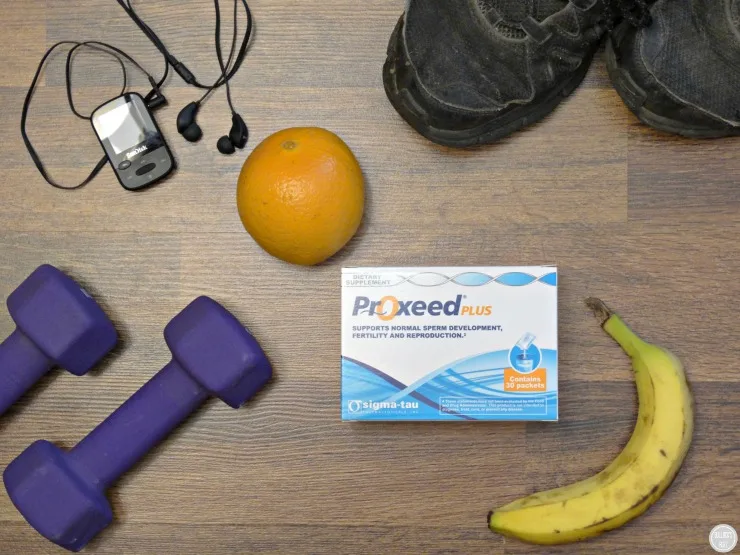 Make Healthy Lifestyle Decisions
Smoking, heavy drinking, drugs, stress and even lack of exercise all contribute to poor sperm quality. Another of the ways to increase male fertility is by giving up any vices such as smoking and heavy drinking. While he doesn't have to give up drinking completely, it's a good idea to limit his alcohol intake and to familiarize himself with acceptable serving sizes of alcoholic (and caffeinated beverages) well before and while trying to conceive. Regular exercise should also be part of his daily routine, especially since it helps reduce stress, can make him feel better about himself, and benefits long-term health.
Eat Right
While a healthy diet is essential for good health, it also can play an important role in fertility. Deficiencies of vitamins A, C, D, E, B12, zinc, selenium, folic acid, and omega-3 fatty acids can actually interfere with sperm production and quality. Ensure your man is eating a well-rounded diet that includes plenty of fruit and vegetables that are high in vitamins and antioxidants. In addition, being underweight or overweight can also have negative effects on a man's sperm, so a healthy diet and regular exercise are key.
Incorporate Vitamins and Supplements into His Diet
In addition to a good diet, incorporating a male fertility supplement such as Proxeed plus into his diet can go a long way in helping ensure good sperm quality. Formulated with an antioxidant complex and key ingredients for healthy sperm development, Proxeed plus targets multiple sperm functions, including morphology, motility, concentration, count and linear projection. In addition, the Proxeed plus formula contains three to four times more L-carnitine and Acetyl-L-carnitine than other men's health supplements, both of which help sperm production and support male reproductive health.ǂ
Proxeed plus is easy to use. It comes in these little packets of powder that dissolve easily into water, juice, fruit smoothies, shakes or other cold beverages, and has a nice fruity flavor. Taken twice daily, it may benefit sperm quality in as little as 90 days, although for maximum benefit it is recommended that it be taken for six months.ǂ I simply add a packet to my husband's morning smoothie, and then another in a glass of water or juice when he gets home from work. He likes the way it tastes, and loves that there is no icky aftertaste. I like how easy it is for him to take, and since we are in this journey together, I don't mind making his smoothies each day – especially his favorite one, the Very Berry Smoothie.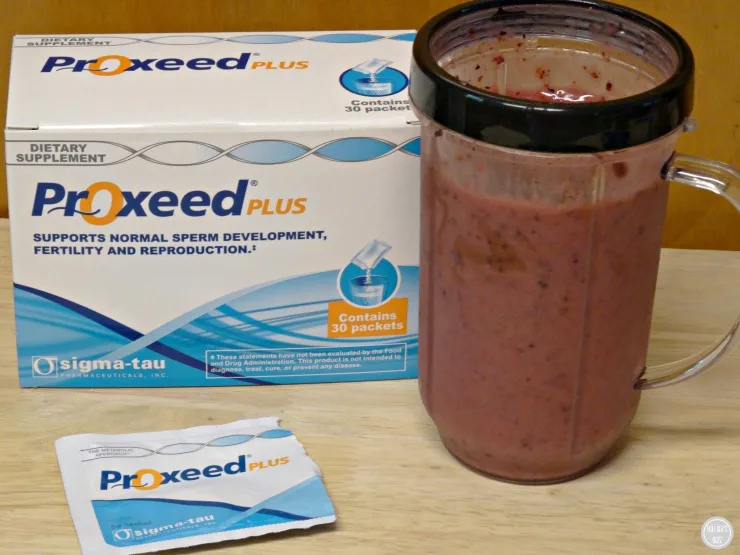 Very Berry Smoothie Recipe
Simply add all of the ingredients to a blender or Magic Bullet. I like to start with the orange juice, followed by the yogurt, honey, the fruits and then the ice. Blend until smooth. If adding Proxeed plus, add it last right before you blend it all together.

Proxeed plus is one of the most easy and simple ways to increase male fertility, support male reproductive health and sperm quality. A one month supply (two boxes of 30 packets each) costs $130.00. For more information including where to purchase Proxeed plus, visit the Proxeed plus website or call 1-888-Proxeed (776-9333). Be sure to use the coupon code "PREP" to get $10 off your next purchase!
ǂThese statements have not been evaluated by the Food and Drug Administration. This product is not intended to diagnose, treat, cure or prevent any disease.
Proxeed plus is a complete carnitine-based formula for male fertility that targets multiple sperm functions, including morphology, motility, concentration, count and linear projection. For more information, visit www.proxeedplus.com
This is a product-provided, sponsored conversation that contains affiliate links. I received a Magic Bullet Mini Blender and two boxes of Proxeed plus for my own personal use. All opinions, text and experiences are my own. These statements have not been evaluated by the Food and Drug Administration. This product is not intended to diagnose, treat, cure or prevent any disease.