How to Money On Your Road Trip This Summer
With Summer vacation quickly approaching many of us are making plans to hit the road. While driving can be one of the least expensive ways to travel, you can still spend more than you'd planned. Today I've partnered with Springfield Chrysler, Dodge, Jeep, Ram to bring you these 7 ways to save money on your road trip.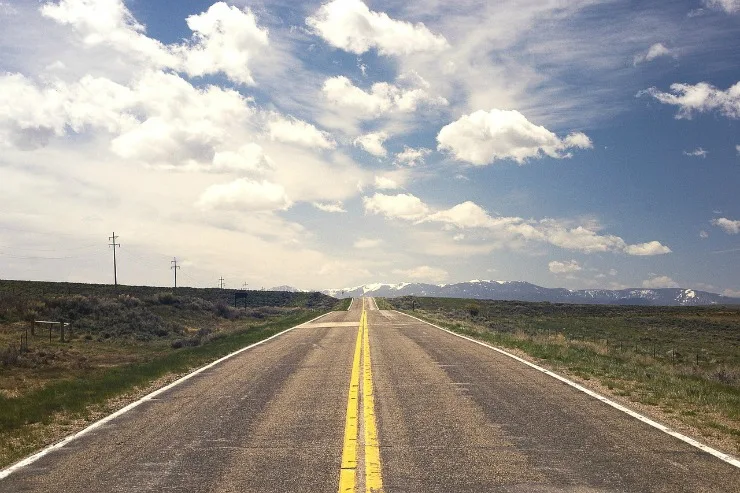 Image via Pixabay
Timing is Everything
Before you begin packing, you need to pick the right time to travel. Try to avoid traveling during the summer holiday weekends because that's when gas prices will skyrocket, hotel rooms will be hard to come by, and the price of rooms will soar. Once departure day finally arrives, wake up early and get on the road. Believe it or not, leaving early in the morning can save you some money. There will be less traffic on the roads (no one wants to spend their vacation sitting in traffic), and you'll save money on gas. Plus, less traffic will mean the drive will go by quicker.
Tune it Up
Another way to save money on a road trip is by taking your car in for a tune up before you leave. Have a complete maintenance check up done including checking the tires, the fluids, and performing a complete tuneup. Doing this can help you avoid breakdowns that could result in costly repairs with unfamiliar mechanics. It also ensures that your car is running efficiently.
Bring Along Food and Drinks
When packing, make sure you bring along a small cooler filled with water and other drinks, and some non-messy meals and snacks. Families spend a lot of money buying drinks, snacks and meals while on the road. Not only are you paying higher prices than what you would pay if you'd bought everything before you left, you are also using more gas by constantly pulling off the road and stopping for snacks. not to mention it's a lot healthier if you bring your own.
Don't Speed and Use Cruise Control
Once on the road, follow the speed limit. Different vehicles reach their optimum fuel economy at different speeds, but on average gas mileage begins to decrease rapidly once you accelerate over 50 mph. So basically for every mph you go over the speed limit, you are paying an additional money per gallon for gas. Not to mention it's also safer and you avoid the risk of a costly speeding ticket. In addition, use your car's cruise control. This will help you maintain a constant speed which can also help your fuel mileage.
Refuel Wisely by Using An App
There are many apps available that can help you locate and map out the best fuel prices along your route. GasBuddy is one of the ones we like the best. Make sure you keep in mind how many miles you can go on one tank of gas in your car, and then map out where you will stop to refuel. Mapping it out not only ensures you are refueling at the lowest price, it also keeps you from having to search out any gas station you can in an unfamiliar city regardless of the price.
Save on Lodging by Booking Ahead of Time
Hopefully before you left you went ahead and booked your hotel stays. Doing this allows you to shop around for the best rates, and to look for coupons and other money-saving offers.
Visit Free Attractions
There are hundreds of free and amazing attractions and great places to visit all across America. Get a guidebook before you leave and look online to research places to visit with free or low cost entrance fees. Some examples include beaches, museums, free music festivals, parks and historic sites.
Hopefully these 7 ways to save money on your road trip will help you and your family make this the best summer vacation yet! And remember, the less you spend on each road trip, the more road trips you can take.
What are some of the ways you save money on your road trip?