This post is sponsored by PetSmart & Wellness Natural Pet Food and the BlogPaws Professional Pet Blogger Network. I am being compensated for helping spread the word about Wellness® TruFood®, but Bullock's Buzz, only shares information we feel is relevant to our readers. Wellness Natural Pet Food is not responsible for the content of this article.
Hey pet parents have you heard the news? PetSmart has added another fantastic, healthy pet food line to their already amazing selection – Wellness® TruFood®! TruFood is a natural, wholesome line of meals and snacks for cats and dogs that is packed full of nutrition and has more of what pets need to be vibrant and happy.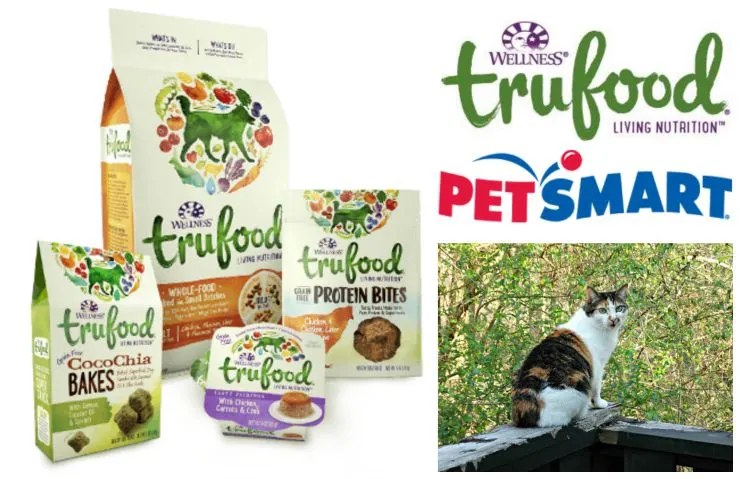 How Is TruFood Different from the Other Pet Food Brands?
There are plenty of things that set Wellness Pet Food apart from the rest. First of all, their food is slow-baked in small batches. Wellness TruFood is also made with only the best whole foods from the farm, field, and sea. They use only whole-prey proteins which are packed full of the natural vitamins and minerals your cat needs to thrive, and their cat and dog foods contain 70% more raw protein than most of your typical pet foods!
Grain-free fibers such as chickpeas, flaxseed and lentils – which pets may digest better – are also included, as are vitamin-rich veggies such as kale, broccoli and green beans. Powerful superfoods such as beets, blueberries, and cranberries provide support for your pets' immune system while helping your cat maintain a healthy weight.
TruFood recipes also contain pumpkin, ginger and turmeric, as well as live yogurt cultures to help support a healthy digestive system.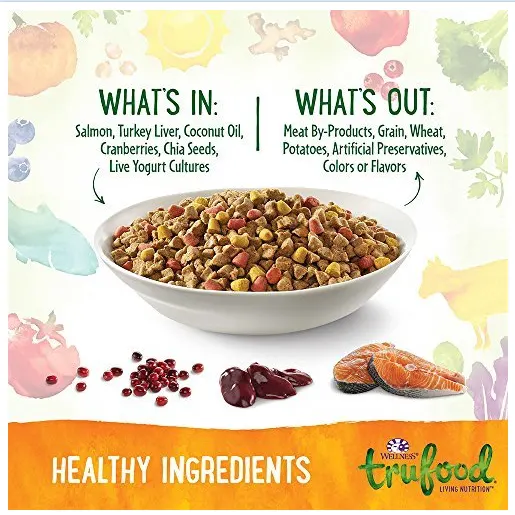 TruFood cat food is available in both wet and dry formulas, as well as treats. They offer a variety of delicious flavors that your cat is sure to enjoy including Salmon, Lentils & Turkey Liver; Chicken, Chicken Liver & Lentil; Carrots, Tuna & Turkey, and many more.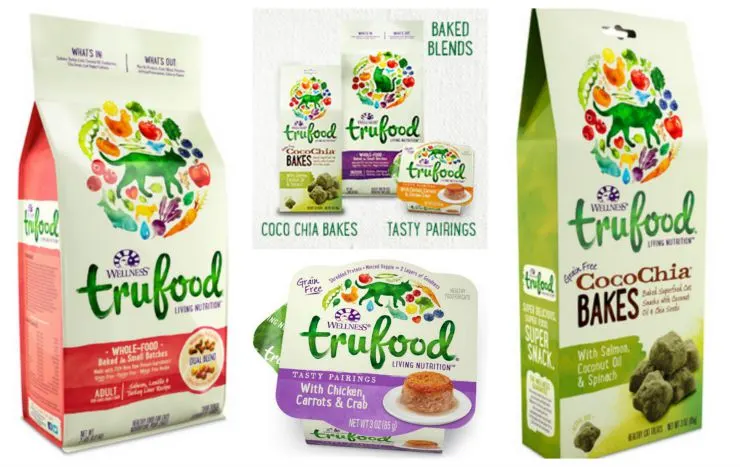 TruFood dog food is also available in wet and dry formulas along with several flavors of tasty treats. With flavors such as Chicken, Chickpeas & Chicken Liver; Chicken, Carrots & Duck, and Lamb, Chickpeas & Turkey Liver.
To discover the TruFood that is purrfect for your cat (or your dog), visit PetSmart online or head on over to your local PetSmart store! Feeding your pet healthy, wholesome food is a great way to show what #TruLoveIs to you!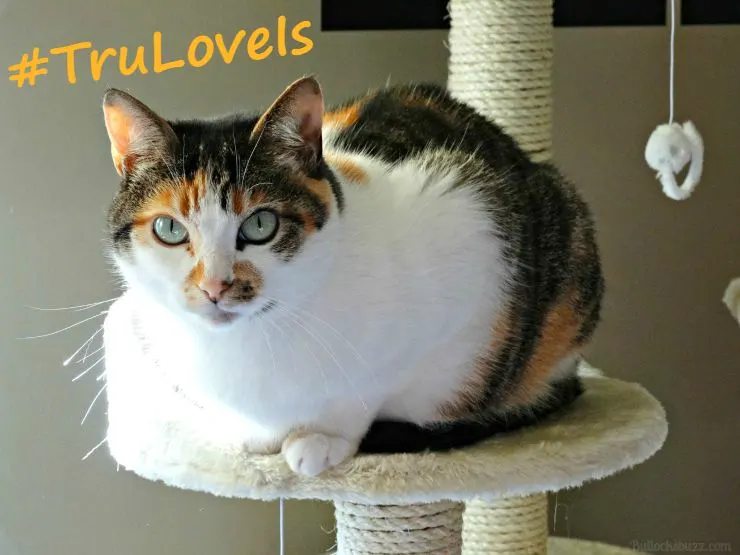 Why not show Wellness what #TruLoveIs for your pet by posting a picture of your cat or dog on social media using the hashtag #TruLoveIs! And you can always connect with PetSmart via social media as well!
What flavor(s) of TruFood do you think your pet would like to try? What is TruLove for you and your pet?